Vandals unveil plan for $30 million basketball, multi-use facility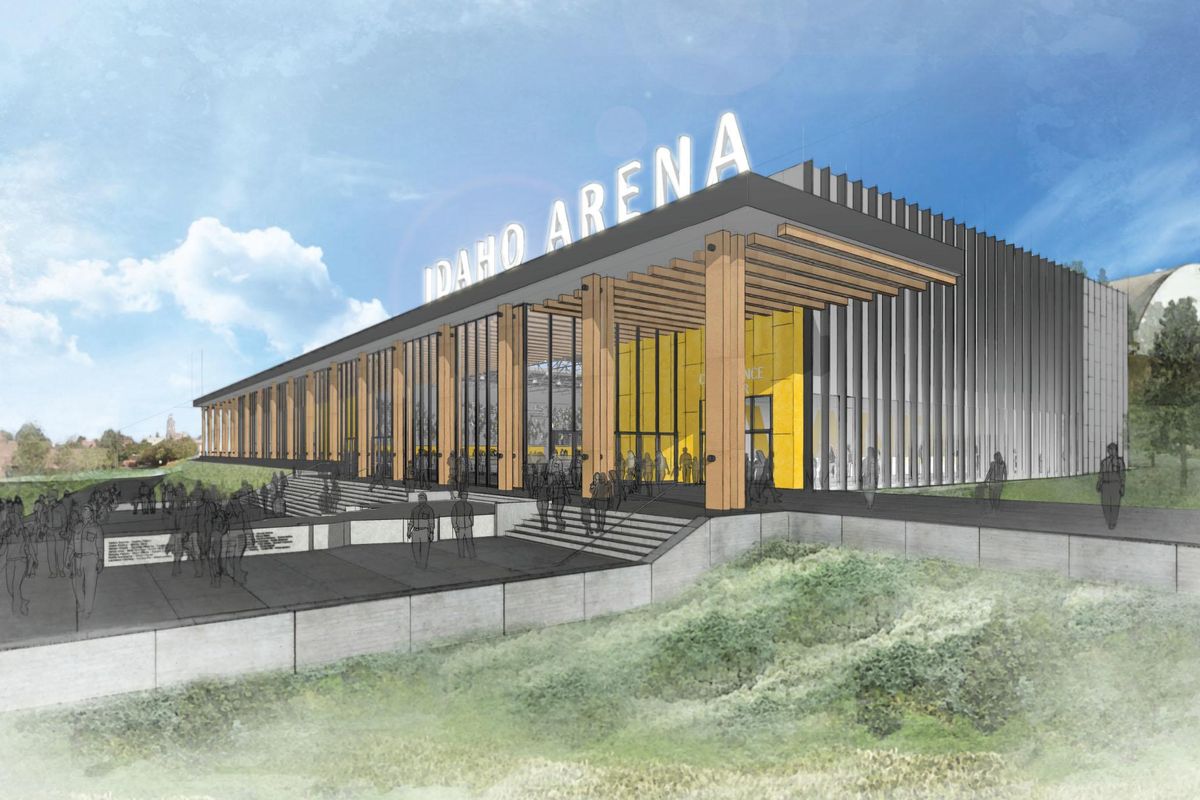 A new home for University of Idaho events was unveiled on Friday. The Idaho Arena will be 4,700-seat, 70,000-square-foot athletics facility that will be home for the Vandal men's and women's basketball and volleyball teams and a university community gathering place for academic events, concerts and meetings.
The facility will be constructed on the north side of the Kibbie Dome.
"This much-needed project is an investment in our student-athletes, in a great student experience and in an exciting campus environment for alumni, fans and the entire community," UI President Chuck Staben said in a released statement.
"A modern, stand-alone arena puts our athletics program on a better footing in Division I athletics. It will allow us to recruit student-athletes that help us consistently contend for championships in basketball and volleyball."
The arena project has been on the drawing board for nearly 50 years.
"After 47 years of discussion, it is so refreshing to hear President Staben announce the university's commitment to construct an arena on campus," said athletics director Rob Spear. "The Idaho Arena will be one of the most impactful projects in the history of our athletic department."
The UI student body has agreed to assess a student fee to help financially support the project. Staben told The Spokesman-Review that Idaho is halfway to raising the estimated $30 million for the arena.
Vandal basketball is currently played in the Cowan Spectrum, a temporary venue inside the Kibbie Dome. Scheduling conflicts with home football games and the Lionel Hampton Jazz Festival often force basketball to relocate to the much smaller Memorial Gym.
---