News > Spokane
Serial killer Robert Yates still fighting sentencing error
Tue., Sept. 27, 2016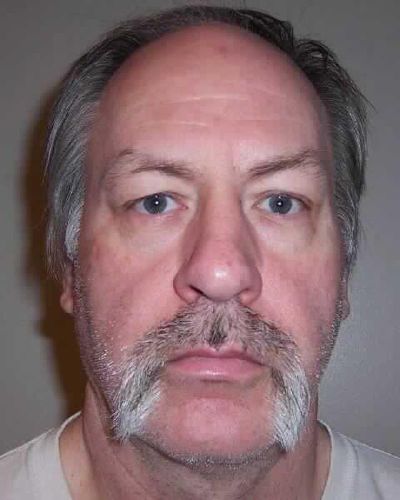 One of Spokane's most notorious murderers is again headed to the state Supreme Court, but it's unlikely he'll ever be a free man.
Robert Yates is asking the high court to grant him a new sentencing hearing for two murders he committed in 1975. The consecutive 20-year sentences were calculated incorrectly, he claims, because the two murders occurred before the state revised its sentencing guidelines in 1981.
That's the same argument he made in 2014 – and the court said in a 7-2 opinion he is technically correct. But, the court said, that doesn't mean he can have those cases thrown out.
Under his 2000 plea agreement, Yates pleaded guilty to 13 counts of aggravated murder and one count of attempted murder in Spokane County Superior Court. He's also on death row from two convictions in Pierce County.
"Yates agreed to a sentence of 408 years in prison, and he should have been sentenced to a minimum of 408 years with a potential extension to a life sentence," Justice Susan Owens wrote for the majority in 2014. "Given the reality of the human lifespan, there is no difference between those two sentences."
Yates previously asked to withdraw two guilty pleas, a request the Supreme Court denied. Now he's asking to be resentenced under the new guidelines.
An appeals court forwarded the case on Tuesday, but Spokane County deputy prosecutor Brian O'Brien said he expects the Supreme Court to dismiss it. The same argument, O'Brien said, should result in the same action: none at all.
"These death penalty lawyers will file anything, anywhere for their clients," O'Brien said. "Really, they just keep filing stuff, and it doesn't matter how important it is."
Yates' attorney, Jeff Ellis, is the director of the Oregon Capital Resource Counsel, a Portland-based firm that represents death row inmates.
"It is our position that correcting an unlawful sentence to make it lawful is important, even if there is no practical difference," Ellis said in an email. "… I fully acknowledge the total sentence will still far exceed my client's lifespan."
Local journalism is essential.
Give directly to The Spokesman-Review's Northwest Passages community forums series -- which helps to offset the costs of several reporter and editor positions at the newspaper -- by using the easy options below. Gifts processed in this system are not tax deductible, but are predominately used to help meet the local financial requirements needed to receive national matching-grant funds.
Subscribe to the Coronavirus newsletter
Get the day's latest Coronavirus news delivered to your inbox by subscribing to our newsletter.
---