A&E > Books
Summer Stories: Low Tide
Sun., Aug. 20, 2017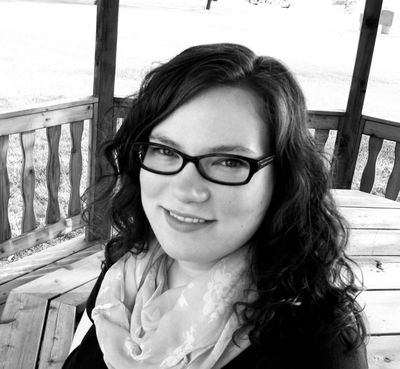 People throw all kinds of things in the river.
That's what Saul used to tell me. Back in our parents' day, people would use the river for a dump. Anything unusable, unwanted, un-wished for, thrown with a pitcher's form, all rotator cuff and desire, into the surging navy waters. The river would swallow it, glinting, until whatever you wanted gone was out of sight forever.
Sometimes forever is not as long as people think.
The last summer before Saul went away to state college, the river got so low, people started finding things stuck in the mud, wedged between rocks. It was mostly bike tires and car tires, old tools, busted metal. But news spread of bigger discoveries. A locked moneybox flush with cash. A pearl necklace with filigreed clasps. A small airplane, the pilot's fingers still bent around the yoke, though by then they were only bone.
Saul and I went to the river every day that summer. The water was a slow-moving ribbon, not the angry, surging thing it had been all my life. The banks were muddy and scattershot with tiny sharp stones. Half the fun of treasure hunting was watching the mud overtake my toes like The Blob, squelching with every footstep.
"Why's the river so low, Saul?" Saul was my older brother, and he knew the answers to everything, just about.
"You remember this winter, how we had hot dogs outside on Christmas?" he asked. "That's why."
"Because we had a barbeque on the lord's day?"
"No, Nell," he said, his tone patient. "Because we got no snow. All winter, not a flake of it. The snow melts and goes into the river. No snow, no river."
"Oh," I said. "Yeah."
Saul stretched his long hand over his forehead, hooding his eyes. Down the banks, other groups of kids were picking their way over the mud, scratching at it with sticks or shovels. The air was hot and vibrating with sunlight, and by that part of the summer, everyone had flaking sunburns and deep-seated tans.
"The Dawsons are going to find something big before we do," Saul said. "I just know it."
The Dawsons owned a farm on the opposite bank from our own scrap of land. They were recognizable by their hair, a burnished blonde that looked like strands of real gold, and their clothes, purchased in Seattle so all the kids never looked quite from here. Judy Dawson, the oldest, made her way around the banks in expensive yellow rain boots so as not to get her toes muddy. Saul and I were raised different. Our knees were padded with scabs, our fingernails and toenails eternally sickled with dirt. If we stepped on rusted nails, we never got tetanus shots. We were the kind of people the Dawsons wouldn't let their eyes fall on for longer than a moment for fear the poor might rub off.
People might hate the Dawsons more if their mother hadn't disappeared that spring. There one day, in her pretty blue dress, then gone. All her beautiful things left hanging in closets and arranged in drawers.
"Why would a woman with that much money go off like that?" people wanted to know. And the only explanation was that there was no pleasing some people. No matter what they had, they'd always be wanting more.
"It's not fair," I said, looking at the Dawsons on the opposite bank. "They've got one of those detectors. It takes all the fun out of it."
The Dawsons had purchased a metal detector from a catalog. So far, they'd found a dime from 1908, a watch chain, and the handle from a woman's purse, the cloth long since rotted away.
Saul's face flamed at the cheekbones, his jaw grown tight. Saul tended to wear that face when talk of the Dawsons came up, especially Judy Dawson. She was the valedictorian of Saul's class. It should've been Saul. He worked four years to earn that title, to make that speech, to have a stamp on his record that might get him into a college that deserved him, all on top of his job at the greengrocer's. Judy Dawson had all the time in the world to study and to get private tutoring, but Saul insisted none of that mattered. "If I'm the best, I'll be the best." It mattered, though. Saul had to stay at the store the night of a power failure, hauling armfuls of the perishables into cold storage. He saved every last leaf of lettuce, every tomato, but he couldn't save his grades. He had a History final the next day, but he overslept and by the time he'd run to school, frantic, the test was done.
"It's not fair, Saul!" I shouted afterward, tears blurring my eyes even as Saul refused to cry. "You should get to take that test over."
"Don't talk about unfair," he said. "Judy's mother just ran out on her family and she still showed up."
I never stopped fuming that Judy Dawson had killed my brother's dream. And now she had a fancy gadget to find even more treasure than their family already had.
The only thing Saul and I had managed to find was a cat skeleton. I'd painstakingly brushed the mud away from her bones, all amazingly white, amazingly intact. We figured it was female because we also found a scattering of miniature, unformed bones, like confetti, cast about her body. When I asked Saul what they were, he said, "You don't want me to tell you that." He always said that when he thought the truth was something I was too little to bear.
"I do," I insisted. "I can take it."
"They're her babies. She was probably pregnant." Just like children's bones, kittens' bones were soft and pliable, Saul explained. They don't hold together nearly so well as an adult's.
I cried a little at that, cried for the cat, for the bastard who'd thrown her in. Cried that my bones were still soft and Saul's were already firm.
I turned so Saul couldn't see my tears and waded into the water. Saul had told me to be careful because of the caverns in the bottom of the river. A current could reach out like a hand and drag someone down to where they'd never be seen again.
Something sharp collided with my toes. I felt in the silty water with my fingertips and lifted the object to my chest. A cinderblock. "Aren't I strong, Saul?" I asked, hauling it to the bank. "Remember when I couldn't pick one of these up?"
But Saul's face had gone slack. I followed his gaze to the river. Something blue had floated to the surface, exactly where I'd found the cinderblock. Whatever it was had come unpinned from the river's floor.
"Don't look," Saul said, but I was already wading out to it. I felt my body go very quiet, like a clock that had been ticking behind my ears my entire life had suddenly been switched off. Her blue dress floated around her. I remembered that dress the first day she wore it, to church. The lace trim had swished in the wind.
Her face was ruined, not recognizable as a face, no less as the Dawsons' mother, but I knew it was her. This mess of floating pieces of flesh and exposed bone, dark eye sockets, superimposed itself over the image of the tidy woman I'd known.
Something struck me then, a whoosh filled my ears, and I scattered back from the water, scrabbling across the muddy banks, a shriek flinging from my mouth.
"Nell, you shush," Saul hissed, his eyes glancing over at the Dawsons. They stood around their metal detector, not noticing us, their golden hair glowing bright.
"Who would throw her in the river, Saul?" I gasped. "Who would do such a thing?"
Saul's face was drawn. "You don't want me to tell you that."
"I do," I said, though by then I already knew the answer.
"Nobody did," he said.
For a moment, we lay on the banks, eyes flicking between the Dawsons, moving lazily across the river from us, and the wasted shape of the body before us. Judy was headed to college in a couple of weeks, a college for the brightest women in the country. Saul's teeth mashed together, watching her.
"Gimme that," Saul said. He grabbed the cinderblock from where I'd thrown it to the bank. He waded into the river, placed it squarely on the spot where Mrs. Dawson's heart might be, watched her sink back down. Her hair, long strands still golden, floated around her, her blue dress whisking away into the depths below.
When people asked us, "Did you find anything in the river that summer?" the two of us would only shrug. That winter, it snowed enough to make up for last year's drought. Saul went away. My bones grew harder. And the river ran on.
Local journalism is essential.
Give directly to The Spokesman-Review's Northwest Passages community forums series -- which helps to offset the costs of several reporter and editor positions at the newspaper -- by using the easy options below. Gifts processed in this system are not tax deductible, but are predominately used to help meet the local financial requirements needed to receive national matching-grant funds.
Subscribe to the Spokane7 email newsletter
Get the day's top entertainment headlines delivered to your inbox every morning.
---