Pothole repairs will have to wait until flooding recedes for Spokane County crews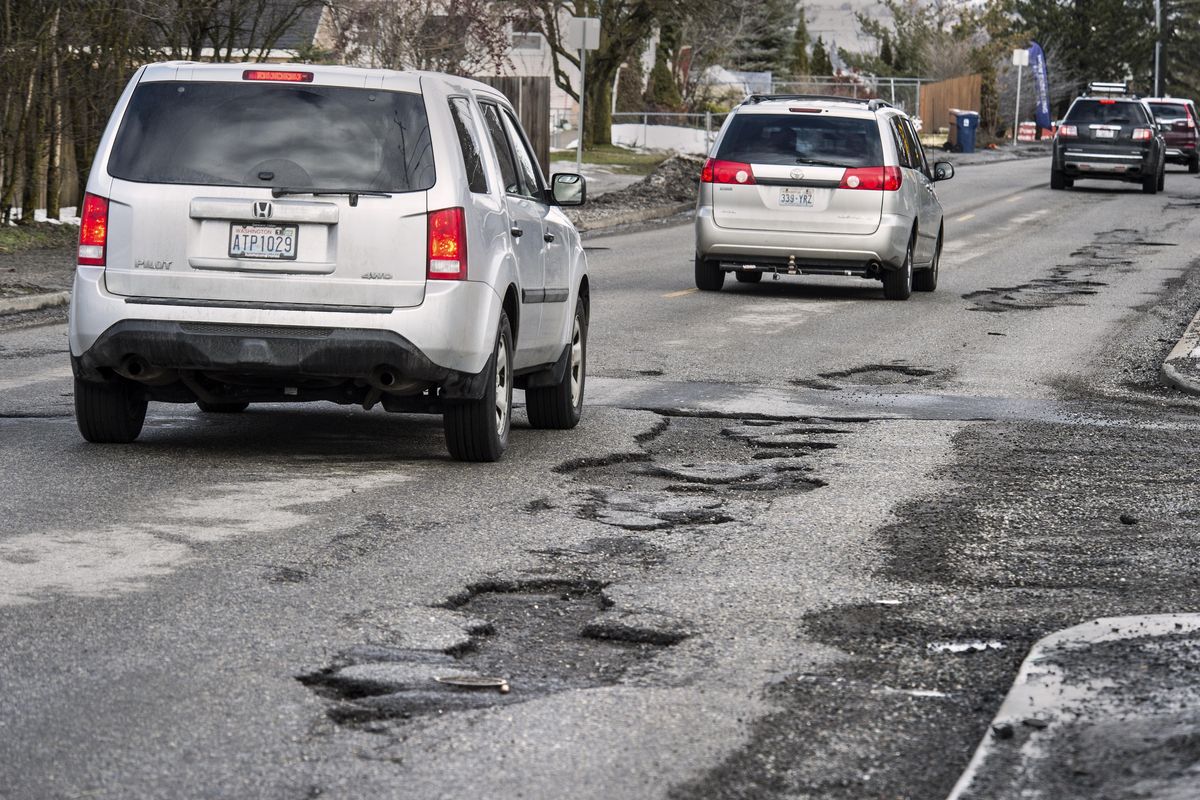 Most winters, potholes are among the bigger problems for road crews in Spokane County – and one of the bigger peeves for drivers.
But this week brought flooding that workers weren't prepared for, flooding that could cause roads to crumble and bridges to fail.
"We've got road district supervisors who haven't slept in 24 hours. We've got crews who are waist-deep in water trying to inspect damage. We're trying to save the culverts and save the road surfaces above them," county spokeswoman Martha Lou Wheatley-Billeter said. "Potholes aren't high on the to-do list."
Wheatley-Billeter and other officials are on call this weekend to keep the public up-to-date on road closures throughout the county. As of Friday afternoon, at least 17 sections of rural roads were cordoned off.
Heavy rainfall and melting snow have washed out roads and threatened to carry away culverts, which can become buoyant when fully submerged, Wheatley-Billeter said.
"We're not doing anything with potholes," she said.
The county declared a state of emergency on Thursday and plans to apply for federal emergency funding. Officials said the flood damage likely will cost several hundred thousand dollars.
Meanwhile, the flooding has been relatively mild in Spokane, Coeur d'Alene and other cities.
"We've got a couple nuisance ponds," said Tim Martin, the streets and engineering director for Coeur d'Alene. "They're just finding their ways to the drains."
Martin said the pothole problem has been especially bad this year. Idaho transportation officials recently scraped together $450,000 for emergency repairs on Interstate 90, and Martin said Coeur d'Alene has struggled with shallow potholes on city streets.
"Those are just nearly impossible to keep filled," he said.
Spokane city workers have filled more than 900 potholes since New Year's Day. They typically fill about 3,000 potholes a year.
"It's all about temperature and moisture, and that's also what complicates repairs," Wheatley-Billeter said. "A pothole needs to be dry – and I mean really, really dry – in order for a patch to take hold."
The National Weather Service is predicting wetter-than-usual weather over the next three months.
"We're headed toward a wet spring," she said. "This is not over."
---