News > Spokane
Lucas Werner, 37, ejected from Spokane Starbucks after asking teenage barista for a date
Mon., Jan. 2, 2017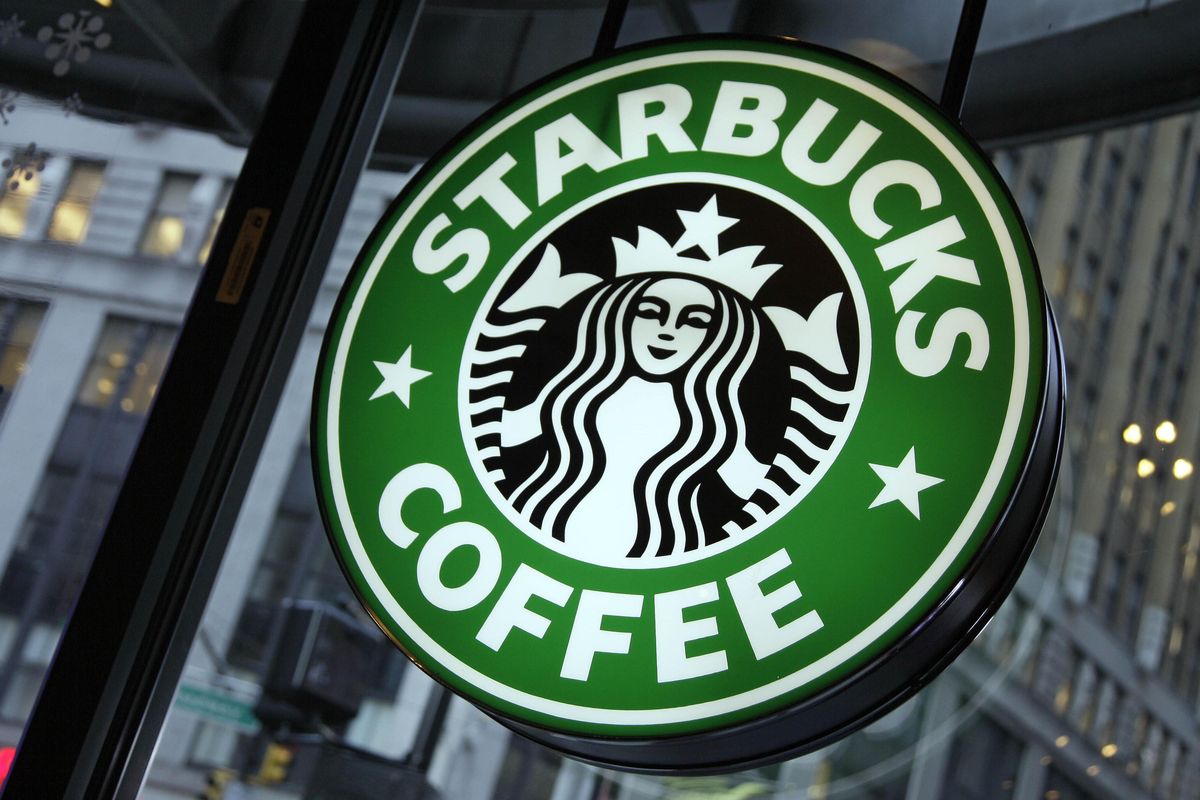 (Richard Drew / AP)
A 37-year-old Spokane man is claiming age discrimination after he was barred from a Spokane Starbucks after asking a teenage barista on a date.
The man, Lucas Werner, runs a website and Facebook profile dedicated to promoting his belief that older men and younger women produce healthier babies. He claims to be "a scientist without a degree in science," according to his Facebook page.
Werner's account, posted on his Facebook page Dec. 22, said he wrote a barista at the downtown Main Street Starbucks a note asking her to dinner.
"A barista said I was funny and that she liked me, so I politely thanked her, sat down to drink my hot chocolate, wrote her a nice note, so as not to interrupt her work schedule asking her out to dinner if she was interested and walked out," Werner wrote.
He said he returned to Starbucks the next day, where a police officer told him he was banned from the store.
Werner wrote Starbucks requires workers to be at least 16, which is the legal age of consent in Washington. Because of that, he said there was nothing creepy about him asking her on a date. "This is a clear case of age discrimination," he wrote.
The story made national headlines over the weekend. The story prompted many service industry workers to share stories about being harassed by customers at work.
A Starbucks spokesman said in an email, "We have no tolerance for any such inappropriate behavior or harassment, and we will continue to support our store partners."
Werner's website, Conversation Our Age, mostly consists of a long note imploring millennial women to date him. He also has a page of links to scientific articles and blog posts showing older fathers may produce babies with longer telomeres, a piece of human chromosomes that are believed to impact aging. Longer telomeres have been linked to longer lifespans.
Werner had not yet responded to a message seeking comment.
Local journalism is essential.
Give directly to The Spokesman-Review's Northwest Passages community forums series -- which helps to offset the costs of several reporter and editor positions at the newspaper -- by using the easy options below. Gifts processed in this system are not tax deductible, but are predominately used to help meet the local financial requirements needed to receive national matching-grant funds.
Subscribe now to get breaking news alerts in your email inbox
Get breaking news delivered to your inbox as it happens.
---