News > Spokane
Shelly O'Quinn formally resigns from Spokane County Commission; GOP to pick finalists for seat next month
UPDATED: Mon., July 17, 2017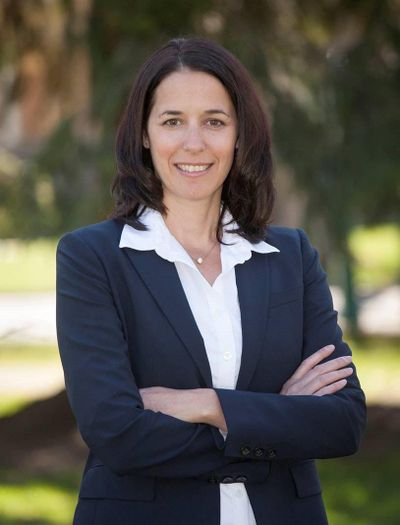 Spokane County Commissioner Shelly O'Quinn submitted her resignation letter Monday morning, ending her term at midnight.
O'Quinn announced in April that she would step down from the commission after taking a job as chief executive officer of the Inland Northwest Community Foundation. She has been serving in both roles for several weeks.
"With the foundation there will be opportunities to continue working with the county" on issues such as homelessness and mental health, she said Monday.
O'Quinn also said she would be available to advise county officials on topics she has spearheaded, such as water rights.
"I may not be able to vote, but I'm still a resource," she said.
O'Quinn was first elected to the three-member, exclusively Republican commission in 2012. She initially said she would resign in June but stayed on the commission another month to see the end of the state legislative session, which ran overtime this year.
Her official departure starts a 30-day countdown during which the Spokane County Republican Party must appoint three potential replacements. Under state law, the remaining two commissioners, Al French and Josh Kerns, will have 60 days to select a new colleague from that list, or the responsibility of naming a successor will fall to Gov. Jay Inslee.
Party chairwoman Stephanie Cates said precinct committee officers will vote on a shortlist of nominees on Aug. 5.
Five people are vying to replace O'Quinn: Spokane Valley Councilman Arne Woodard; Spokane County Treasurer Rob Chase; Mary Kuney, the county's chief deputy auditor; John Guarisco, an account manager at a Spokane Valley marketing firm; and Devin Samuelson, who owns an aerospace engineering firm in Spokane.
Local journalism is essential.
Give directly to The Spokesman-Review's Northwest Passages community forums series -- which helps to offset the costs of several reporter and editor positions at the newspaper -- by using the easy options below. Gifts processed in this system are not tax deductible, but are predominately used to help meet the local financial requirements needed to receive national matching-grant funds.
Subscribe now to get breaking news alerts in your email inbox
Get breaking news delivered to your inbox as it happens.
---