News > Spokane
Jury selection set to begin in trial of Donna Perry, suspected Spokane serial killer
UPDATED: Mon., June 5, 2017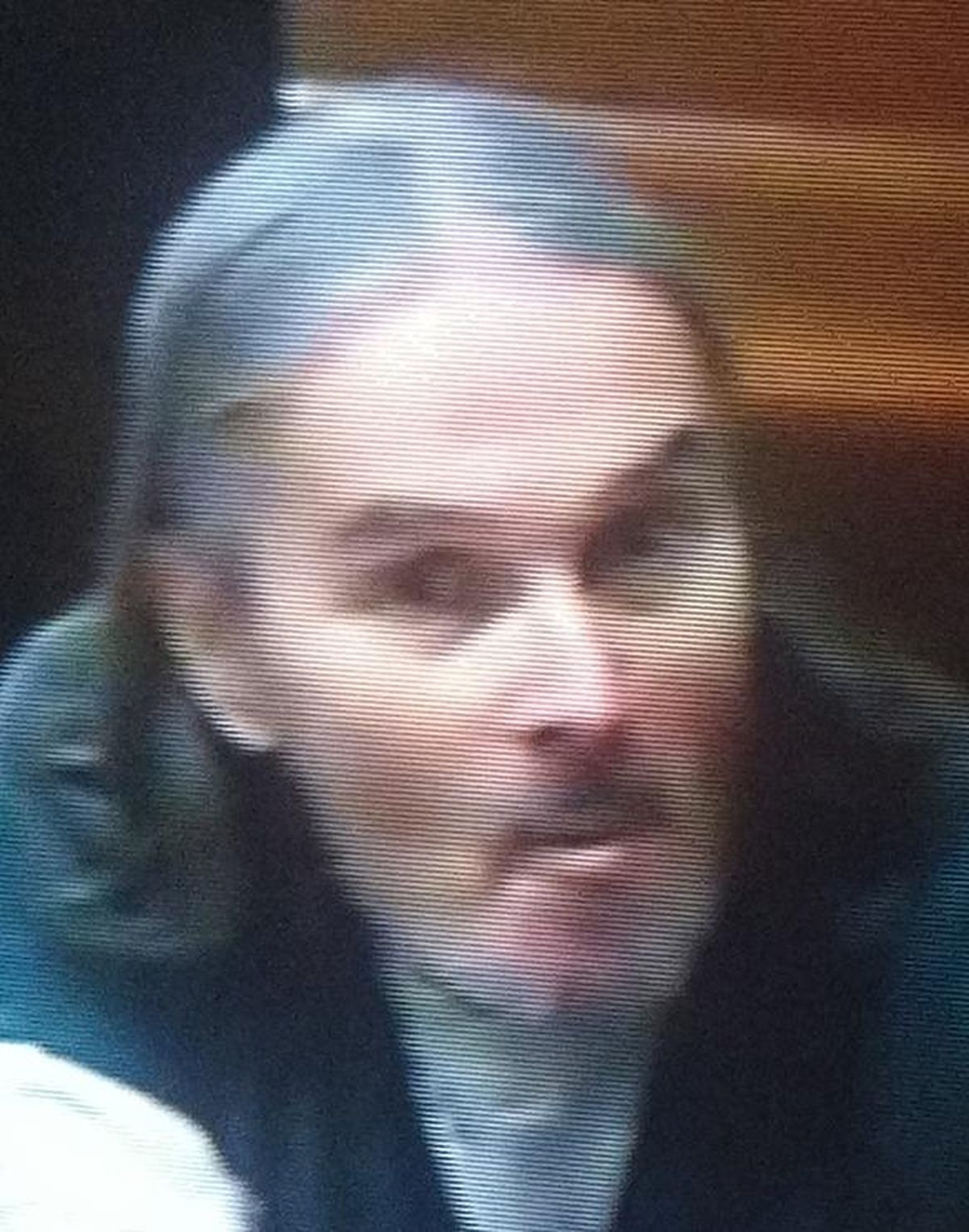 Donna R. Perry, aka Douglas R. Perry, appeared in court Tuesday, March 18, 2014, on three charges of murder. (Nina Culver / The Spokesman-Review)
Donna R. Perry strode into the courtroom Monday with long, graying hair and ill-fitting clothes. The 65-year-old woman, who was Douglas R. Perry before a 2000 gender reassignment surgery, had none of the normal cadre of jailers who usually secure the appearance of a suspected serial killer.
Instead, Perry asked for a hearing aid to help her make out the testimony from more than 100 witnesses expected to testify in a four-week trial seeking to convict her of the slaying of three prostitutes who were found shot and dumped near the Spokane River some four months apart 27 years ago.
Those killings occurred in 1990, which was a time, prosecutors allege, when Perry was a gun-collecting felon with a burning revulsion for prostitutes with children.
"We believe the theory of the case is hatred of women who made bad choices," said Sharon Hedlund, deputy Spokane County prosecutor. "Because they were mothers is part of the reason they were being targeted."
Defense attorney Bryan Whittaker said he believes the crux of the case will come down to a legal battle over DNA evidence and one jailhouse snitch who claims to have heard Perry brag about the killings while serving time together in federal prison.
"Motherhood may have been part of the catalyst or motive of the crime," he said. But Hedlund's case will rely "on hearsay testimony by a single witness."
Superior Court Judge Michael Price agreed with the prosecution's request to show at least two of the victims in photographs that also include a child.
"Frankly it would be preferable if there were no child" in the photographs, he said. "Given these women were prostitutes in life, a booking photo wouldn't be a stretch or catch jurors off guard. But the two (photos) I've seen are not overly prejudicial to Ms. Perry."
Perry is charged with the 1990 killings of 26-year-old Yolanda A. Sapp, who was found shot along the Spokane River near 4100 E. Upriver Drive on Feb. 22; Nickie I. Lowe, 34, who was found under the Greene Street Bridge on March 25; and Kathy A. Brisbois, 38, who was found along the Spokane River near Trent Avenue and Pines Road on May 15.
All three women were shot with small-caliber handguns and all previously were thought to be victims of convicted serial killer Robert L. Yates Jr. In 2000, the same year Perry traveled to Thailand for gender reassignment surgery, Yates pleaded guilty to killing 13 prostitutes, most of whom worked East Sprague Avenue just like Sapp, Lowe and Bribois.
But investigators were never able to connect Yates to Sapp, Lowe and Brisbois.
Those three cases remained entrenched on a list of unsolved homicides until 2012 when Perry was convicted in federal court for being a felon in possession of a firearm. Her DNA was entered into a national database and it was then linked to a blanket found near Sapp; to DNA found under the fingernails of Brisbois and a fingerprint that was found on a vial of lubricant found in a handbag owned by Lowe.
Based on that evidence, investigators charged Perry with three counts of first-degree murder in January 2014.
The case was supposed to go to trial last September, but three public defenders withdrew from the case when they discovered two investigators may have unethically attempted to discover information in the case. As a result, defense attorneys Bryan Whittaker and Charles Donahue were appointed to represent Perry.
Along with the DNA evidence, the trial is expected to hinge on a taped interrogation from 2012 between Perry and Spokane police Detective Mark Burbridge and Spokane County sheriff's Detective James Dresback.
During the interview, Perry denied killing the women, but Burbridge told her that serial killers generally don't stop killing. Perry replied: "Douglas didn't stop, Donna stopped it."
She later added: "I'm not going to admit I killed anybody, I didn't. Donna has killed nobody."
Burbridge replied: "Doug did" to which Perry said, "I don't know if Doug did or not. It was 20 years ago and I have no idea whether he did or didn't," according to court records.
But investigators later talked to Chero L. Everson, 39, a convicted drug dealer who roomed with Perry for a time in federal prison. During an interview, Everson, who is expected to testify at the trial, said Perry claimed to have killed nine prostitutes while "just taking care of business."
"Perry explained … that the reasons Perry killed these women was because Perry couldn't breed and the women had the ability to have children and they were wasting it being 'pond scum,' " according to court records.
Douglas Perry was arrested in 1988 and was found to have 49 guns and 20,000 rounds of ammunition. Among the weapons were a .22-caliber handgun and two .22-caliber rifles. Those firearms were disposed of by the property room in August 1995, according to court records.
During her prison interview, Everson told investigators that Perry claimed that "police destroyed some of Perry's guns including some evidence used in the killings."
Local journalism is essential.
Give directly to The Spokesman-Review's Northwest Passages community forums series -- which helps to offset the costs of several reporter and editor positions at the newspaper -- by using the easy options below. Gifts processed in this system are not tax deductible, but are predominately used to help meet the local financial requirements needed to receive national matching-grant funds.
Subscribe now to get breaking news alerts in your email inbox
Get breaking news delivered to your inbox as it happens.
---