This column reflects the opinion of the writer. To learn about the differences between a news story and an opinion column, click here.
Opinion > Column
Shawn Vestal: We need to learn to be grateful every day
Thu., Nov. 23, 2017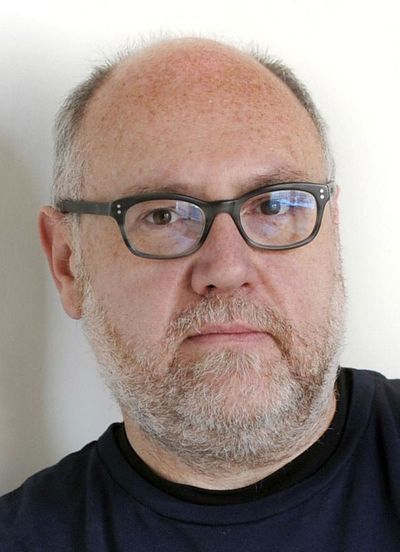 A couple of years ago, I bought a newish car, breaking the pattern of squealing rust buckets that previously defined my automobile-owning life.
The car has all sorts of features that none of my previous rattletraps had, including one of particular note: a seat that warms my behind.
At first, this struck me as spectacular and glorious. I couldn't shut up about it. I ran around telling everyone I could how spectacularly and gloriously warmed my buns were – and lots of people told me in return that their buns were also being warmed, spectacularly and gloriously, by their cars.
Spectacular and glorious! Our cars warm our butts! What a time to be alive!
Of course, eventually, this butt-warming came to seem a bit less glorious. Still good, of course. Still very, very good. But less surprising with every single warming. Less noticeable.
Closer to ordinary. Closer to normal. Closer to unremarkable.
Now, as cooler weather arrives again, I've noticed that having my rear warmed has come to seem like a routine part of a routine day.
My butt is warm. My ability to really appreciate it has gone cold.
This, it seems to me, is one of the problems built into the relationship between abundance and thankfulness in modern America: As the grandiose comfort and convenience of our lives expands – at least for those of us lucky to live in the middle and above – our ability to recognize our good fortune simply can't keep up.
The more our buns are warmed, the harder it becomes to feel it.
These days, I go around wondering why the whole world isn't warming up my rear end. Isn't that my due? A chair that doesn't warm my undercarriage seems like no kind of chair at all. A terrible chair!
We think all this stuff – whether it's seat warmers or gigantic televisions or pocket computers or voice-driven home systems or home-delivered everything or self-driving cars – is just normal.
We have to force ourselves to be grateful. They say when you make a point of expressing gratitude, you can more or less will gratitude into existence. A lot of us will do just that today – make a point of trying to notice all that we have to be thankful for.
That's not necessarily news. Research associates the simple act of expressing gratitude with feeling gratitude – and that seems to be correlated with better health, happiness and productivity.
On this day of all days, it's easier to pause and think about that and recognize what we have. But the rest of the time, it's harder. And there's reason to think that as our reasons for gratitude increase, our sense of gratitude may be dulled.
Dacher Keltner is a professor and director of the Berkeley Social Interaction Lab at the University of California, Berkeley. He has researched the connection among generosity, wealth and compassion, and he argues that wealth dulls our compassionate responses – our sense of ourselves as fortunate, rather than deserving, in comparison to others.
Keltner has done studies showing that this dynamic actually is reflected in our brain activity: In one experiment, researchers showed photographs of children with cancer to college students from different income backgrounds. Wealthier students had less of a response in the vagus nerve, where compassionate responses appear, than poorer students, he said.
This isn't meant to demonize the rich. Many of us who aren't rich, if you are to go by income distribution, are nevertheless rich beyond imagining in material, historical terms. Can we even recognize that? Can our children?
I'm raising a child with material benefits that far exceed those I had as a child. I frequently wonder how I can persuade him to actually believe this – to feel it, and be grateful. He has so much that he doesn't know how much he has.
So do I, of course. That is precisely the problem with me and my warm buns. Among all of the reasons I have for gratitude today, a seat warmer in the car is far, far down the list.
And yet it is emblematic of the materialistic swaddling in my life. It comes to feel like the real world, this swaddling. A natural, deserved state of being.
But it's not. It's easier to remember that today. The trick is paying attention every time I sit down.
---
---