Stevens County sheriff's race features allegations of DUI cover-up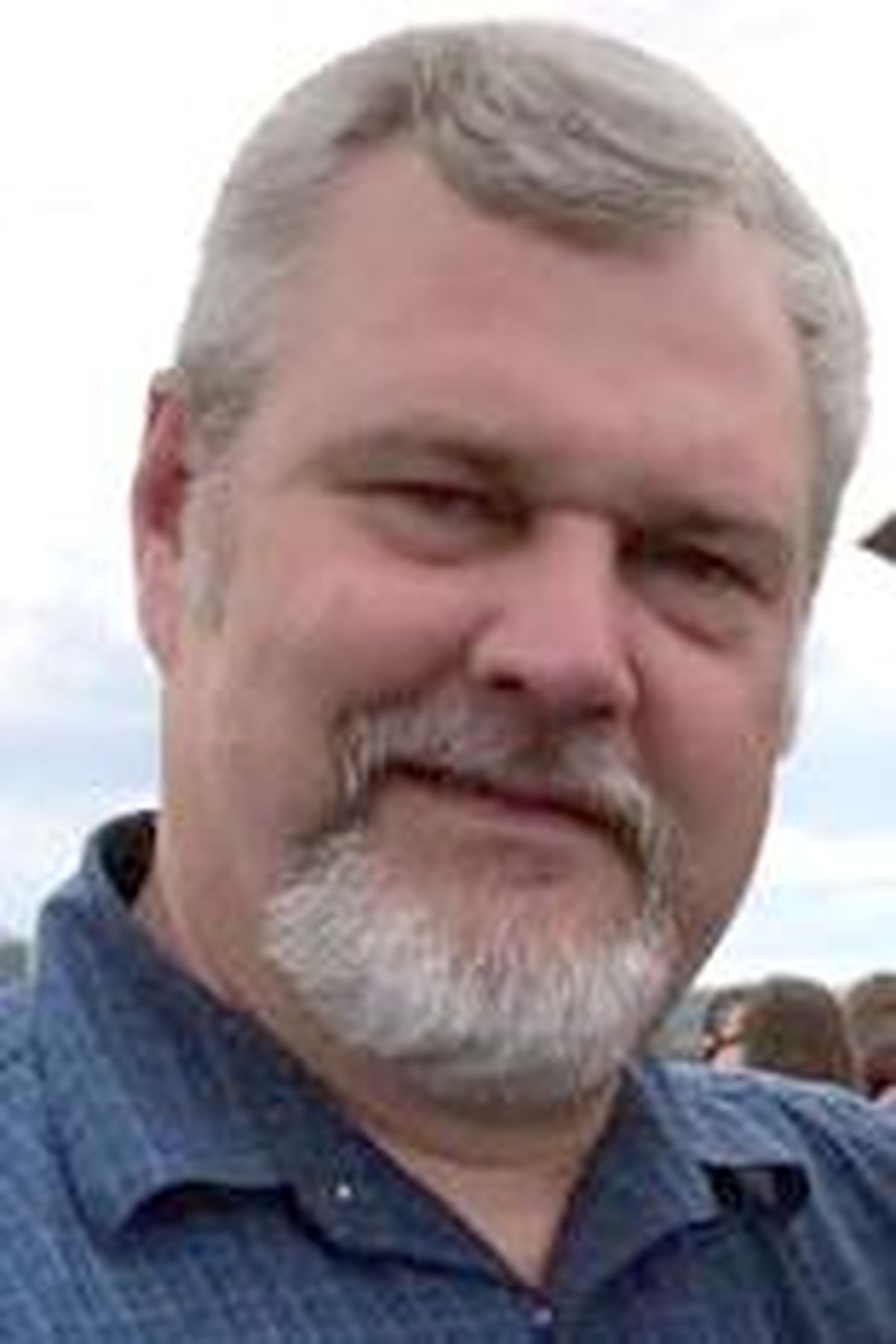 As two candidates square off to lead the Stevens County Sheriff's Office, some have accused the department of covering up a 2016 incident in which a top official may have driven while intoxicated.
The incident involved Capt. Andy Harbolt, who was later promoted to his current position: Stevens County undersheriff, second in command to Sheriff Kendle Allen.
The two candidates vying to replace Allen, who is retiring after two terms, are former Deputy Mike Berry and Chief Patrol Deputy Brad Manke. It was a Berry supporter, Fred Brown, who first told The Spokesman-Review about the incident, which also involved two sheriff's deputies.
The incident, which is now under formal investigation, happened on the evening of Oct. 1, 2016.
Harbolt, a father of three, was 47 at the time and going through a divorce. A few weeks earlier, he had undergone back surgery, and he was taking six months off work to recover.
In a recent interview, Harbolt said he had been overwhelmed with grief and heavily medicated for the pain in his back and neck. He said he hadn't slept in days. Then he received a phone call that sent him over the edge. He said it was from a family member about another "private tragedy" that he'd rather not discuss.
So that evening, Harbolt grabbed a bottle of whiskey and drove his blue pickup truck into the mountains just east of Colville.
"I was just going to go up there, and go park, and just drown my sorrows," he said. "Bad decision."
The details of what happened next are murky.
Shortly after 8 p.m., a man called 911 to report he had driven into a ditch to avoid Harbolt's pickup, which was parked with the lights on and engine running in the middle of Old Dominion Road. When he peered inside, the man saw Harbolt slumped over the steering wheel, accompanied by his dog. The man wasn't sure what to tell the dispatcher.
"Couldn't tell if drunk passed out or what," the dispatcher, Amy Nigg, wrote in a series of brief notes about the incident.
Two deputies – Harbolt's subordinates – responded to the call, but neither Jen Stearns nor Mark Coon appears to have written a report on the incident. Harbolt said the deputies took him home that night, and he tried to put the experience behind him. He said he never mentioned the episode to his own bosses, and he doesn't remember if he drank any of the whiskey before passing out in his truck. He said he thinks the medications and lack of sleep caught up to him first.
"I should have went to my superiors after it happened and told them," Harbolt said. "But like I said, I was off work, and I really, really wanted to put it past me because it was a very low, low spot and point in time in my life. And, you know, it was a personal tragedy that I didn't want to relive, and I didn't want to put my family through it again."
Attempts to reach the 911 caller and the deputies were unsuccessful, but Harbolt defended the deputies' actions, noting law enforcement officers can use discretion. He said he hadn't received any special treatment as their boss.
"It was nothing that they wouldn't do for anybody else," he said. "It wasn't the deputies' faults. I'm the one that should take all the heat, and I will."
Harbolt started his law enforcement career as a Colville police officer in 1989 and said he'd had a "sparkling clean" record until that night in 2016. He was promoted to undersheriff the following July. He was never charged with driving under the influence, cited for a traffic infraction or subjected to an internal department investigation.
"Being a high-ranking administrator and putting his deputies in a difficult position like that shows the corruption inside the sheriff's office," said Brown, the Berry supporter, who runs an automotive and towing company in the town of Clayton, near Deer Park.
In an interview this month, however, Sheriff Allen said he first learned of the incident on July 23 of this year, and that he had asked another law enforcement agency to review how it was handled.
Allen declined to discuss details of the incident, saying he didn't want to taint the other agency's investigation. He also declined to name that agency, though Harbolt said it is the Pend Oreille County Sheriff's Office.
Berry, meanwhile, said the incident has been an open secret among law enforcement officers in Stevens County, and he questioned how the sheriff could have gone so long without hearing about it.
"I mean, every Chewelah cop, every Colville cop, every Stevens County cop, every state trooper knew about this," Berry said. "I can't say what was in Kendle's head, or whether he knew it or not. But … it would be a surprise to me if there was anybody in the county that wasn't aware of it."
Berry resigned from the sheriff's office last month after he was the subject of multiple internal investigations, which he claims were politically motivated.
Records show that in September, at Harbolt's recommendation, Allen slapped Berry with a 40-hour suspension for his handling of a 911 call about a reported puppy mill. After Berry pushed back on the disciplinary action, it was downgraded to a written reprimand in January, and the sheriff ordered that Berry be reimbursed for lost work days. Berry, who also serves in the Air Force Reserve, also was faulted for not providing the sheriff's office with a training certificate he had received while on military leave.
Manke, who has Allen's endorsement in the sheriff's race, acknowledged the incident involving Harbolt but referred questions about it to Harbolt. "You'll have to ask Andy about that," Manke said. There has been no indication that Manke or Berry was involved in the handling of the incident.
When he contacted The Spokesman-Review, Brown also provided a record he had obtained from the Washington State Patrol showing that a deputy looked up Harbolt's license plate number in the state's vehicle database that night in 2016.
The Spokesman-Review requested all records related to the incident through the Stevens County Prosecutor's Office, which handles public disclosure requests for all county departments. In response, the prosecutor's office provided a few pages of dispatch logs containing basic information, such as the time and location of the incident, and some notes written by the dispatcher – no report written by the deputies.
In a recent Facebook post, Harbolt told his friends and family to brace for the unflattering story to come out, publicly admitting he'd had "every intention on parking and getting smashed" that night. He apologized and said he is ashamed of what happened, and then he singled out Brown and Berry, saying they had acted vindictively by drawing attention to the incident.
"I hope Fred Brown and Mike Berry are satisfied that he ran a clean campaign!" Harbolt wrote.
Berry, however, said he had not told Brown about the incident or asked him to look into it. And Brown said he had acted of his own accord. Brown said he wasn't sure when or how he first learned of the incident, but he figured it was months ago, probably from law enforcement officers who took patrol cars to his shop for service.
"Berry had nothing to do with me doing this," Brown said. "A lot of people have known about it."
Editor's note: This story was changed on Tuesday, Oct. 30, 2018, to correct the length of Mike Berry's original suspension from the sheriff's office.
---