News > Education
Identity Evropa posters removed from Spokane Falls Community College
UPDATED: Thu., Dec. 6, 2018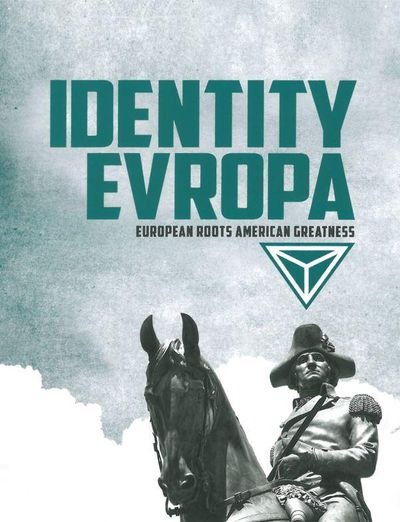 Posters advertising prominent white supremacist group Identity Evropa were removed Tuesday from the Spokane Falls Community College campus.
In an email circulated to SFCC faculty and staff, Acting President Nancy Szofran said the college "followed our procedures for the removal of posters that are not time stamped."
None of the material included in the posters rose to the level of hate speech or posed a discernible threat to the campus community, Szofran wrote. However, "while we respect the rights of people to peaceably assemble and exercise free speech, we reject the anti-American and racist beliefs and violent actions promoted by groups such as the neo-Nazis and white supremacists," she wrote. "We stand in solidarity with everyone in our community who opposes racism and discrimination of any type."
Identity Evropa embraces and elevates Euro-centric identity, while taking an absolute stance against immigration and multiculturalism. It is identified as a white supremacist organization by the Anti-Defamation Legue and a hate group by the Southern Poverty Law Center.
The group targets colleges and universities nationwide for recruitment of new members.
Local journalism is essential.
Give directly to The Spokesman-Review's Northwest Passages community forums series -- which helps to offset the costs of several reporter and editor positions at the newspaper -- by using the easy options below. Gifts processed in this system are not tax deductible, but are predominately used to help meet the local financial requirements needed to receive national matching-grant funds.
Subscribe to the Coronavirus newsletter
Get the day's latest Coronavirus news delivered to your inbox by subscribing to our newsletter.
---