Konis set to become new Spokane County assessor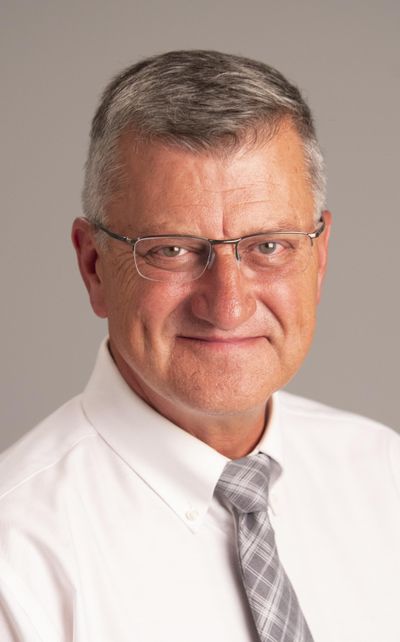 Tom Konis will become the next Spokane County assessor following a machine recount of votes that concluded Friday.
Konis, who has been employed with the assessor's office for more than 25 years and currently serves as a commercial and industrial appraiser, won the race against fellow Republican Leonard Christian by 153 votes.
"It was pretty stressful there for quite awhile," said Konis. "I was pleased with watching the recount process in the elections office and how many different checks and balances there were as things went along. I was totally amazed at the all steps they take."
Christian led Konis by more than 1,000 votes on election night, but that lead slowly diminished as the county elections department tallied last minute mail and drop-box ballots.
Konis gained a lead by 152 votes on Nov. 26 as final ballots were counted from voters who were required to re-verify their signatures.
The 152 vote margin was enough for the county to conduct a machine recount of the election under state law. If the vote margin fell below 150 votes, state law would require a hand recount.
Spokane County Auditor Vicki Dalton said a few ballots weren't included in the original count because they were marked with pencil rather than pen. One of those ballots contained a vote for Konis, increasing his lead to 153 votes.
Dalton said the recount took four days to complete and required slight overtime work from eight to 10 employees.
The county auditor's office has yet to receive an estimate of incurred costs from the recount, she said.
The assessor's election results will be certified on Dec. 12.
Konis was endorsed by Spokane County assessor, Vicki Horton, who is retiring at the end of the year.
Konis, a political newcomer, attributes his victory to campaign volunteers and supporters who assisted with waving signs on the Monroe Street Bridge as well as campaigning door to-door through Spokane's 3rd and 6th Legislative districts to boost name recognition.
Konis said his goals as assessor are improving staff training and exploring new technology options – such as tablets – which will boost efficiency with property valuations and allow instant photo uploads to the county's website.
The assessor's office last year had a staff shortage when six appraisers retired and their positions weren't immediately filled. As a result, property valuations were more than four months late.
Konis said he will ensure the assessor's office is fully staffed, adding they recently hired an appraiser and received more than 40 applications for a second appraiser position, which they hope to fill by January.
Konis will take over as county assessor on Jan. 1 of next year.
---