Marketing > Sponsored
Spokane real estate driven by tech with a personal touch
Wed., Dec. 19, 2018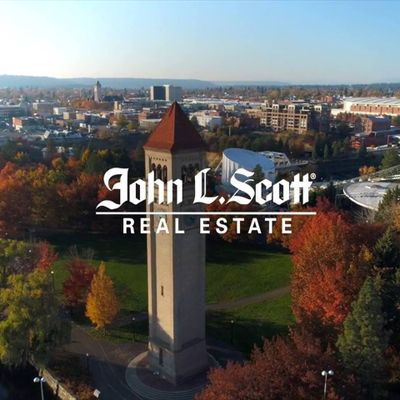 If you've looked for a house or apartment in the last five years, chances are you've used a major real estate website to embark on your search.
In just a few clicks and field-fills, you can get hundreds — even thousands — of listings, each with a detailed property profile. This sure feels like the apex of home-hunting technology, right?
But beneath the high-resolution images and crisp interface, details are scarce. What about the surrounding neighborhood? Are the nearby schools the best fit for my kids? Is this really the right fit for the family?
John L Scott is working to remedy this problem by building custom technology that offers in-depth insight into homes and neighborhoods, and the unique details buyers care about.
"We are creating the best technology systems and tools for today's modern real estate needs," said Teresa Duran, Chief Information Officer of John L. Scott. "The more we can equip our agents with new resources to do their jobs effectively, the better our customers' experience will be. By combining this innovation with the direct service our competitors can't offer, it creates an unmatched, in-depth real estate buying experience."
Through dedication to a few key areas, John L Scott is able to continue innovating, offering a top-notch experience to those looking to buy or sell a home.
Creating Hyper-Local Tech Experiences
Instead of getting surface level or only sourcing details from national websites, John L Scott is taking it one step further by creating an app that offers in-depth features to give users access to the detailed information they need to make the best decision possible, all in one automated format. The app is set to launch in 2019.
"At John L. Scott Spokane, we see ourselves as your local partner," said Daniel A. Dailey, Office Leader and Business Coach of John L. Scott Spokane. "To us, this means keeping our finger on the pulse of the latest in technology that you can use to find your next home, while still maintaining that strong personal touch that sets us apart."
Empowering Teams with Technology
Today's real estate agency is equipped with customized technology to make it easier and more efficient for agents to provide excellent client service. John L Scott has created a unique customer-relationship management system offering streamlined automation of tasks, which ultimately frees up more time for brokers to connect directly with customers and rapidly respond to requests.
Finding the Right Partner Providers & Services
To support real estate teams in the field and better serve customers, John L. Scott has relied on Comcast Business in Washington to streamline IT resources and build customized technology.
As a resource for businesses across the greater Spokane region Comcast Business drives efficiencies for organizations of all sizes, from SMBs to large-scale enterprises, through a number of offerings:
Its end-to-end cloud and IT solutions include ethernet services, managed enterprise solutions, IT deployment support and an SD-WAN technology that optimizes network capabilities. Through this product suite, organizations better manage their IT resources and improve overall efficiency, and ultimately, focus less on the upkeep of their technology and more on how to use it for business innovation.
Further, with the best in internet speed and add-ons, television, voice services and a powerful network of 600,000 miles of fiber with 24-hour monitoring – Comcast Business supports nearly every activity in today's modern workplace.
By using the techniques outlined above, John L. Scott offers one of the most innovative real estate experiences in the Spokane region. For more information on how to connect with their team visit JohnLScott.com or call (509) 455-8600.
Local journalism is essential.
Give directly to The Spokesman-Review's Northwest Passages community forums series -- which helps to offset the costs of several reporter and editor positions at the newspaper -- by using the easy options below. Gifts processed in this system are not tax deductible, but are predominately used to help meet the local financial requirements needed to receive national matching-grant funds.
Subscribe to the Coronavirus newsletter
Get the day's latest Coronavirus news delivered to your inbox by subscribing to our newsletter.
---