Proposed Eagle Ridge development draws early pushback from neighbors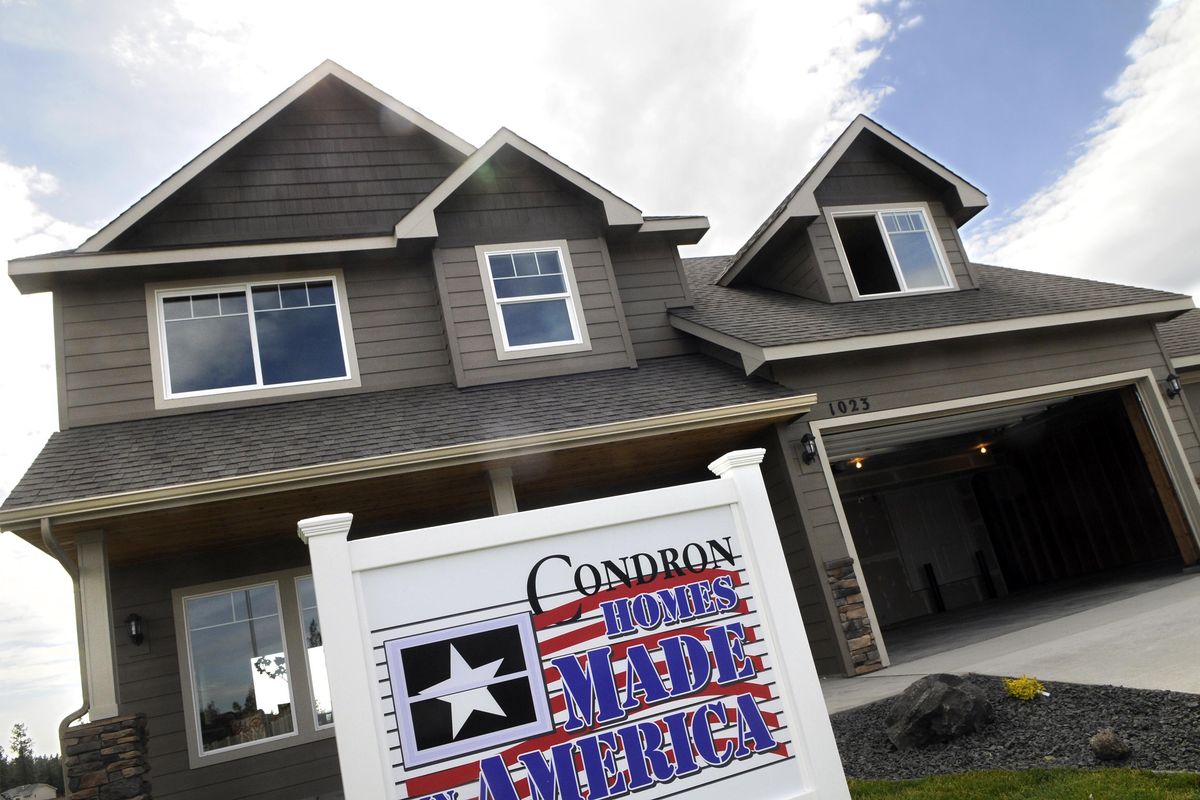 A proposal to build 240 new homes on undeveloped land in a rural corner of the city of Spokane is making its way through City Hall and raising fears of unmanageable traffic among neighbors.
If approved, the $12 million Eagle Ridge West development would be built on land currently owned by Fairmont Memorial Park in the forested land surrounding Spokane Memorial Gardens, a 1950s-era cemetery on Cheney-Spokane Road. The housing development would be built on 110 acres in an elbow of land between Cheney-Spokane Road and Cedar Road about a mile south of U.S. 195.
Lori Henriksen, vice president and general manager of Eagle Ridge by Newland Communities, said any concerns about the proposal are premature considering her company hasn't yet penned a deal with the property's owner or officially applied to the city to draw the property's plat lines. The proposal is currently in "pre-development conference" at City Hall.
"It's so early in the game right now," she said. "The property isn't under contract and we haven't submitted an application to the city yet."
Henriksen said her company is in the "research phase," and has ordered soil tests and traffic studies "to see if this is a workable project."
As Henriksen acknowledged, there's already a brewing resistance among neighbors. An initial community meeting about the proposal last week drew hundreds of people to St. John's Lutheran Church. The meeting was led by Frank Ide of Parametrix, a civil engineering, surveying and landscape design company that would develop the parcels for Newland.
Organizers of the meeting were so unprepared for the turnout that someone showed up with an at-home karaoke machine to amplify people who spoke. Attendees were mainly concerned with traffic and a clear-cut forest that people mistakenly ascribed to Eagle Ridge, Henriksen said.
Mark Ford, who has lived in Eagle Ridge for 12 years with his family, said he was primarily concerned with the addition of more cars, contributing to a traffic situation that he said is already too dangerous.
"The primary concern is one of safety and survival, not only for myself but anyone that travels that road," Ford said, noting that Thorpe, Meadow Lane, Hatch and Sixteenth are dangerous intersections with U.S. 195. "I'm not anti-development. We need to get our infrastructure right before we develop any further and pay in blood."
People at the community meeting were overwhelmingly against the development for a number of reasons, Ford said. Besides traffic concerns, Ford said his neighbors were worried about the pressure it would add on the schools, damaging the aesthetics of the area and the potential problem of erosion if the trees on the acreage are cleared.
Eagle Ridge was first developed in 1996 on 527 acres of land with space for up to 2,300 homes. Though the development changed hands and the number of home sites was cut to about 1,100, the boom in population in what was a sparsely populated rural area led to a number of headaches for regional transportation planners, who continue to struggle with how to better connect the growing part of town to highways and the city core.
Other than Eagle Ridge, the neighborhood has a few other planned community developments: Qualchan Hills, Persimmon Woods, Canyon Bluffs and a number of parcels owned by Harley Douglass, who has made some questionable decisions with his property in the area.
In 2013, Douglass was found in breach of contract for land he sold that was unable to be developed, and ordered to pay $800,000 in owed money. A decade ago, he clear-cut almost 100 acres of land between Eagle Ridge and U.S. 195, which still sits vacant.
Notes from city staff suggest the proposed development will only exacerbate traffic problems and point to three problem intersections.
The intersection of Cedar and Cheney-Spokane is a Y-shaped, three-way with two stop signs, allowing just the southbound traffic to flow freely. City staff called for a "level of service" analysis, which will examine how the influx of residents will affect this intersection.
Currently the roads near this intersection see between 2,600 and 3,200 cars a day. The city has no plans to improve this intersection, and Henriksen noted that any work to the intersection was the city's responsibility.
"That's a function of the city. We do all the required studies," she said. "They're the experts."
Another concern is where U.S 195 joins I-90. Congestion at the one-lane eastbound on-ramp to the interstate has become notoriously worse as housing developments have proliferated on the southwestern flank of the city. This section of I-90 sees some of the highest volumes of traffic for any road in the region, with nearly 20,000 vehicles a day merging onto a highway that sees upward of 100,000 vehicles a day.
The Washington state Department of Transportation has plans to install the city's first ramp meter at the eastbound interchange. The meter will be alternating red light, green light to break up merging traffic during rush hour.
Finally, the increased traffic of the growing part of town led to the construction of the overpass above where U.S. 195 meets Cheney-Spokane Road. Construction of the $9.4 million interchange came after a number of serious accidents at the former intersection, including the death of a 16-year-old girl in 2009.
Ford, the Eagle Ridge resident, said he's been involved in crashes on the road, mostly minor. As a nurse at Deaconess Hospital, he said he's seen the result of fatal car crashes, leading him to a more cautionary stance.
"We have some issues brewing here," he said. "I think it's going to fulminate and we'll hear more."
But Henriksen said if her company eventually decides to pursue the project, a major struggle will be squelching falsehoods.
"Sadly, some misunderstandings got put out on social media. There was quite a crowd that came with misunderstandings," she said. "I think a lot of the uproar was a result of misunderstanding. There can be a lot of clarity provided. There was a lot of emotional frenzy at the time when we were trying to share, 'This is what the process looks like.' "
---