News > Spokane
Francine Boxer, former Spokane County CEO, dies
UPDATED: Sat., Feb. 17, 2018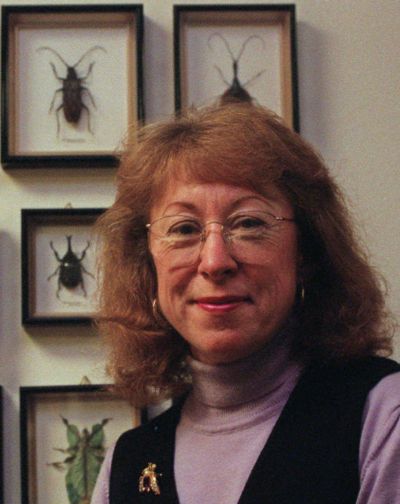 Friends of former Spokane County CEO Francine Boxer describe her as a friendly, creative and relentless woman who had once beaten breast cancer.
The disease later resurfaced, her friends said, and she died Monday.
Boxer, 67, held the county's highest nonelected position from 1998-2004 and was in charge of 1,700 employees. She started her career in the county as an administrative assistant in Juvenile Court in 1975.
Former Spokane County Commissioner John Roskelley said he had the utmost respect for Boxer. He and his wife, Joyce, built a friendship with the Newman Lake woman.
"Dr. Boxer, I'd call her," Roskelley said. "I remember when she would work in Spokane and then drive to Missoula for classes to earn her Ph.D. She was unstoppable in so many ways and taken far too early."
Boxer graduated from Shadle Park High School in 1968 before earning a bachelor's degree from Eastern Washington University. She wore many hats for the county. Boxer was also the director at Geiger Corrections – before resigning in 2004 after receiving two DUI charges in three years.
Her devotion to her job and the county was palpable, said former Spokane County Commissioner Kate McCaslin, a Republican.
"She was feisty, capable and a very hard worker," McCaslin said. "She really cared about Spokane County."
Boxer also had a taste for art, according to friends, and created stained glass designs.
"She didn't have anyone who didn't like her," said Roskelley, a Democrat. "She always went the extra mile for people, no matter if they were Republican or Democrat. She was a very giving person."
Local journalism is essential.
Give directly to The Spokesman-Review's Northwest Passages community forums series -- which helps to offset the costs of several reporter and editor positions at the newspaper -- by using the easy options below. Gifts processed in this system are not tax deductible, but are predominately used to help meet the local financial requirements needed to receive national matching-grant funds.
Subscribe to the Coronavirus newsletter
Get the day's latest Coronavirus news delivered to your inbox by subscribing to our newsletter.
---