The five best bars in which to watch the World Cup in Spokane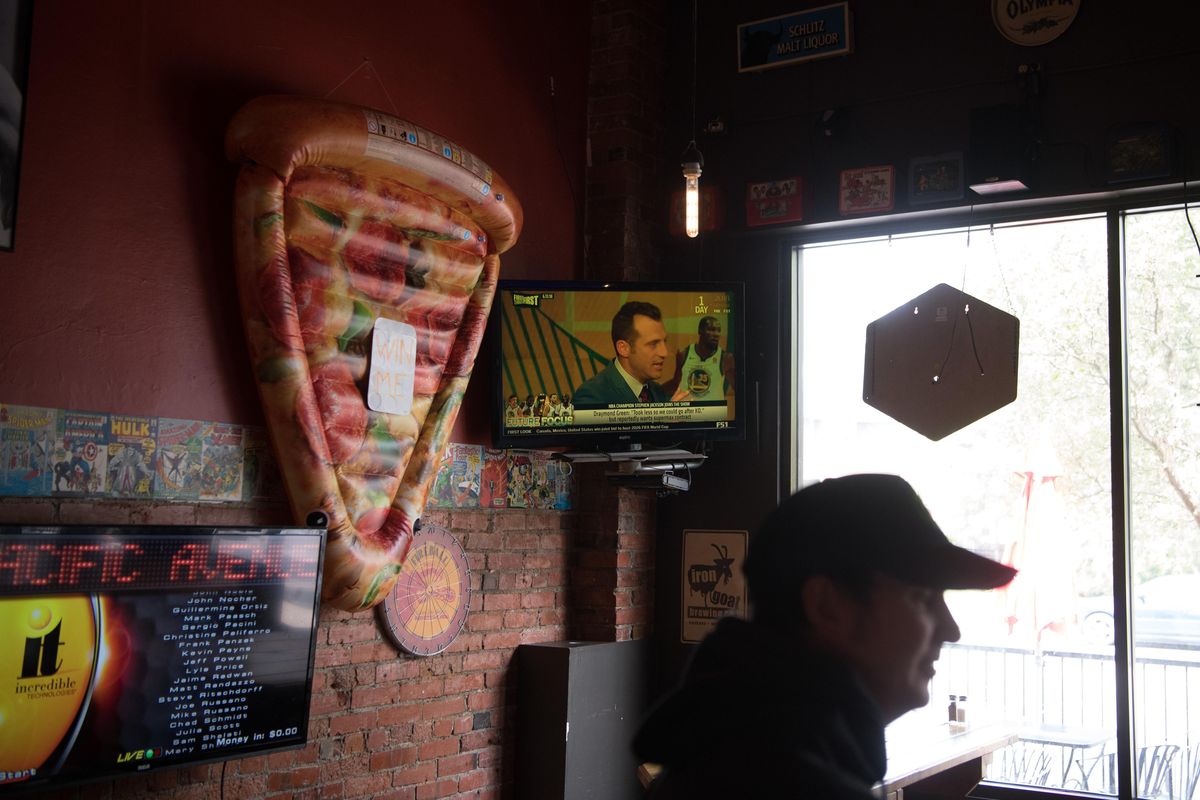 Although the U.S. national team didn't make the cut, the World Cup remains the largest-watched sporting event on the globe.
Anyone who watches the beautiful game knows that when watching it in a bar, the sound being on or off makes a big difference. When others are glued to the TV and cheering and talking about the game with you, it's the easiest way to feel comfortable around strangers.
The World Cup starts with hosting country Russia vs. Saudi Arabia on Thursday at 8 a.m. local time. Group stage matches will run through June 28. The knockout rounds last from June 30 until the final, on July 15 at 6 p.m. local time.
A majority of the games are played at 7 a.m. or 11 a.m. in the group stages and knockout round. For a full schedule of the matches, visit www.fifa.com/worldcup/matches/.
Considering how little of a soccer culture is in Spokane and how the U.S. isn't in the World Cup, the list of local establishments is fairly small and only accounts for bars with a soccer slant or places offering specials for the games.
Here's the list of the best bars in Spokane in which to watch the World Cup:
Geno's
As the Seattle Sounders bar in Spokane, Geno's holds a good soccer atmosphere that will carry over to the World Cup.
Address: 1414 N. Hamilton St. Hours: 11 a.m. to 11 p.m.
Waddell's Pub
Waddell's will be open for some of the early-morning games and will have daily food and drink specials for the games. Check its Facebook page for daily updates to find out which days it will open for early games: www.facebook.com/waddellsbrewandgrille/
Address: 4318 S. Regal St. Hours: 11 a.m. to close
Pacific Ave Pizza
Pacific Ave Pizza is offering a slice of pizza and a Bitburger Pilsner for $6 during the 11 a.m. games. Depending on how strong of a turnout it gets, it may open for the earlier games. Management will post updates on its Facebook page for any early games: www.facebook.com/Pacific-Ave-Pizza-115698111785922/
Address: 2001 W. Pacific Ave. Hours: 11 a.m. to 11 p.m.
The Swinging Doors
One of the few places that will be open earlier than 11 a.m., The Swinging Door will be showing World Cup games with food and drink specials.
Address: 1018 W. Francis Ave. Hours: 7 a.m. to midnight
The Ref
The Ref will offer a burger and brew special for the World Cup at $12, 32-ounce Miller Lite and Bud Light for $5.50 and $5 Bloody Marys.
Address: 14208 E. Sprague Ave. Hours: 11 a.m. to 10 p.m.
---