Sports > Gonzaga basketball
John Blanchette: Players who make up Gonzaga's future already garner attention at next level
March 21, 2018 Updated Wed., March 21, 2018 at 10:18 p.m.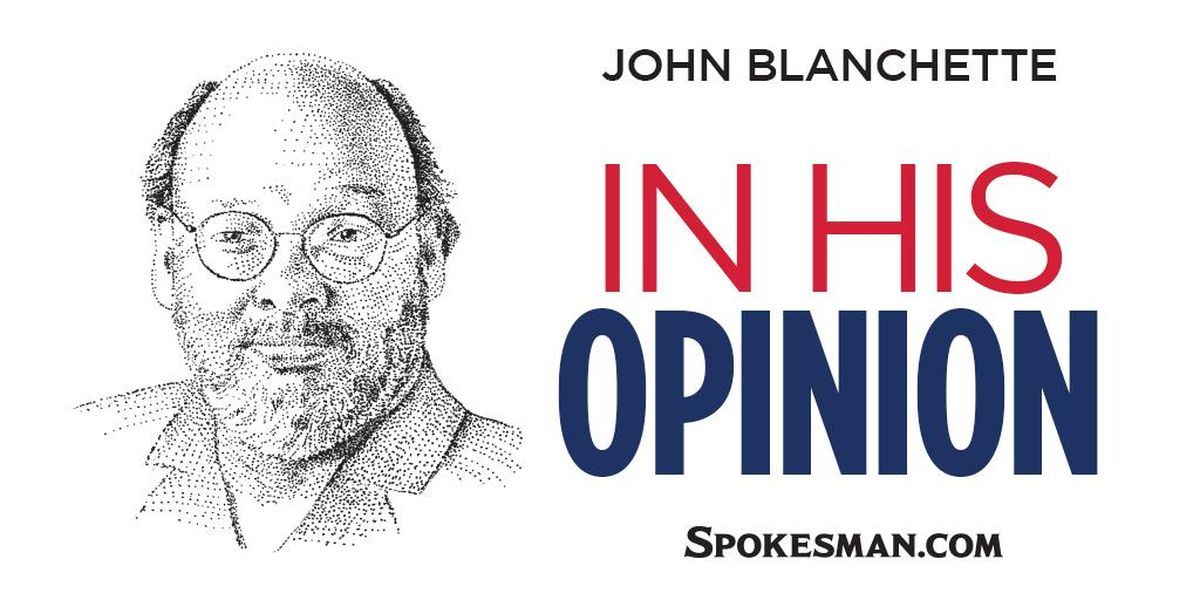 LOS ANGELES – They say you don't know what you've got 'til it's gone.
Wrong.
Sometimes you know exactly what you've got and you're thrilled to death about it – and mortified that you might lose it.
Welcome to the cool vibe and the cold sweats that come with any current devotion to Gonzaga basketball.
It's another high old time in March. The Zags blasted through the West Coast Conference tournament in a fashion even more ruthless than expected, and if the dig-in-and-dig-it-out mode they've employed so far in the NCAA Tournament has caused some heartburn, well, they're still one of 16 surviving teams.
From a fan's perspective, there's really only one problem.
The guys who got them here.
Hey, all the players are loved – no question about that. But pompoms are basketball's worry beads, and you can bet that deep down the fretful would be more at ease had it been Silas Melson chucking in that winner against UNC Greensboro, or Johnathan Williams dumping 25 to beat Ohio State, or Josh Perkins being the MVP of the WCC tourney.
All three are very much a part of the ongoing story of the Zags and the dizzying recent history.
But they're not the future.
Rui Hachimura, Zach Norvell Jr., Killian Tillie – those guys are the future. If they don't play themselves into somebody else's future too quickly.
So with every crazy 3-pointer that Tillie swished in Las Vegas, there was a viewer back in Spokane thinking, "Easy, big fella" – and then hoping no one else was noticing the heroics of Hachimura and Norvell in Boise last week that carried the Zags to Thursday night's date here in the Staples Center against Florida State.
Not hardly.
Plotting the next NBA Draft – or two – and parsing all the prospects is a year-round industry anyway, and it only gets amped up in March when the next wave of players finds its way to the biggest stage. The three young Zags have been on the radar already and they aren't playing themselves off it.
Consider that in this week Sports Illustrated an updated and upgraded "Big Board" – its list of 80 NBA Draft prospects, not in order of where they might be picked by specific teams but more of just a value rating. By the magazine's mensuration, Hachimura is No. 22, Tillie No. 51 and Norvell No. 75.
It is worth noting, too, that at the moment neither SI's mock draft nor other notable projections have any of the three being picked.
It's even more noteworthy that none of them has even hinted at declaring early for the draft – Tillie's comment in Vegas that "we'll see at the end of the season" being the boilerplate for any player whose college season hasn't concluded.
Likewise, the coaching staff isn't sweating it, either.
"I don't think it's a 'concern,' " said Gonzaga assistant coach Tommy Lloyd. "Concern makes it sound like it's a bad thing. It's part of the territory in college basketball that comes with having good players."
And maybe it does seem overwrought.
They're the Nos. 2, 3 and 5 scorers whose off-nights this season – and there have been enough – get covered up by Gonzaga's incredible balance. Hachimura, in fact, doesn't start and logs just 20 minutes a game. But that's more than Zach Collins played a year ago off the bench, and he was the 10th pick in the 2017 draft.
All three need growth, seasoning, work. So, in some form, did every Zag of recent vintage who took early entry into the NBA.
And a breakout performance – or two – in March can help a player far more than a pratfall might hurt. That is, Tillie's incredible MVP turn in Vegas will be remembered more than his so-so outings in the NCAAs so far. Ditto for Hachimura's strong bounce-back against Ohio State, not that he wilted against UNC Greensboro. They'll remember Norvell's stone-cold 3 in that game and not the six he missed before that one went in.
The nitpicking gets done later.
But the real intrigue is in the players' intentions. Any or all of the three are likely to declare for the draft without hiring an agent to seek assessments, with the ability to withdraw and return to Gonzaga. There's also a complicating factor in Hachimura's case: his avowed desire to train with Japan's senior national team and play in 2019 World Cup qualifying games this summer, during the peak evaluation period.
"It's happening fast for them," Lloyd allowed. "You get on this stage and things change quickly. They get magnified. But we try not to get too high or low. We're trying to help players be the best they can be and be ready to have the best careers they can have.
"We don't treat it like the stock market."
They know what they've got. And that, inevitably – this year, next year – they'll have to go get more.
Local journalism is essential.
Give directly to The Spokesman-Review's Northwest Passages community forums series -- which helps to offset the costs of several reporter and editor positions at the newspaper -- by using the easy options below. Gifts processed in this system are not tax deductible, but are predominately used to help meet the local financial requirements needed to receive national matching-grant funds.
Follow along with the Zags
Subscribe to our Gonzaga Basketball newsletter to stay up with the latest news.
---