Focused on career: Largely self-taught, Post Falls senior says his photography business is earning revenue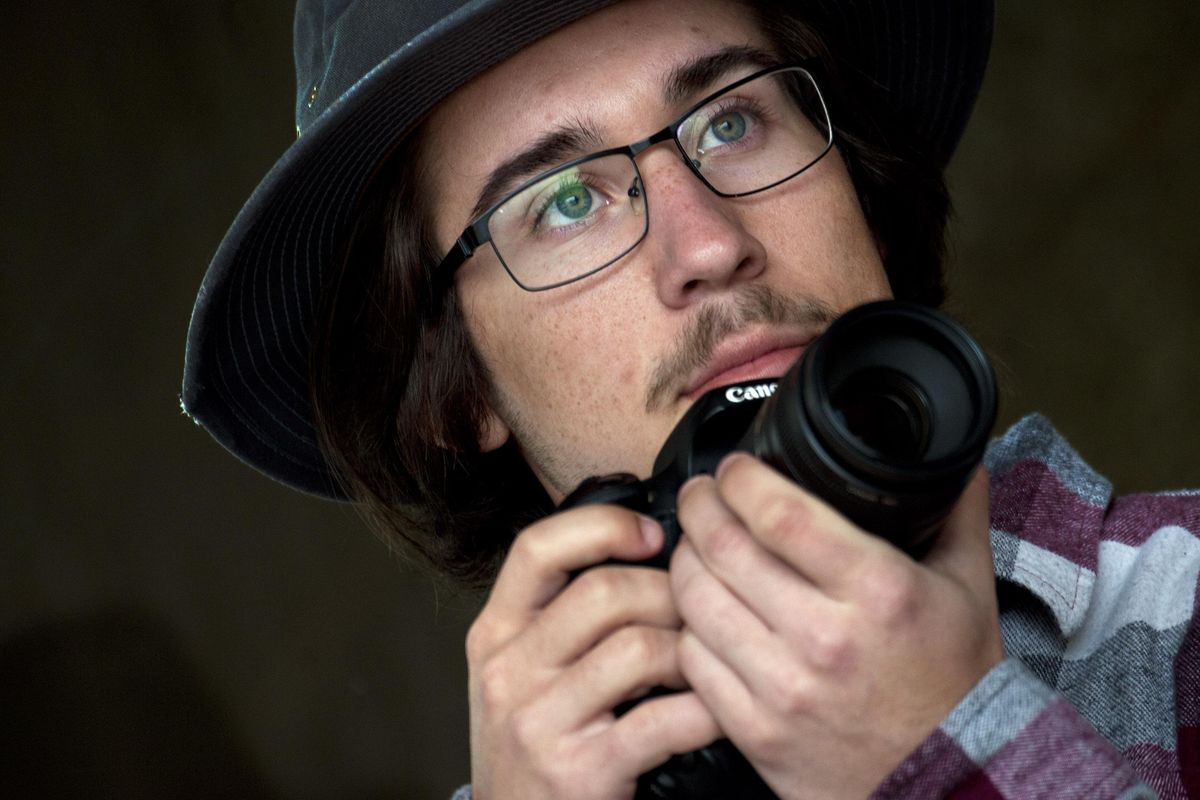 Post Falls High School senior Jacob Guy turned a passion for taking pictures into a sustainable career path. He's made a name for himself with his own business, That Guy Photography, where he shoots weddings, senior portraits and family photos while incorporating the natural landscapes of the Northwest.
It all started around age 14, when Guy was scrolling through Instagram.
"I saw this cool photo of somewhere in the Pacific Northwest," Guy said. "I was going through the comments and they were saying how this one photographer inspired them. Ever since then I wanted that. I wanted to inspire others with (my) pictures."
He began following that source of inspiration, photographer Rob Strok, then started to teach himself the basics of photography, watching YouTube videos and practicing with the camera on his cellphone.
"I was going outside all the time fidgeting with the camera and finding ways to get a different picture," Guy said.
A couple of years and a few equipment upgrades later, Guy found another person who inspired him on social media – portrait specialist Samuel Elkins. That led Jacob to being That Guy.
"A close friend of the family needed senior pictures, and I told him that I wouldn't charge him and that I would try my best and gain some experience," Guy said. "That one person led to another and then another, and for two years I'm doing portraits and getting my name out there, just by getting that first shoot."
Guy focuses on a Pacific Northwest style, which he says incorporates dark blacks and high contrasts. He loves shooting in natural light, encouraging his subjects to head out just after sunrise or before sunset for that "golden hour" look.
"Anyone can go up and take a landscape picture of like, say, Mount Rainier, but you want to bring contrast or something to the eye of the viewer," he said. "Maybe there is a little stream or something to focus on. You have to find the different perspective."
While his business has expanded into weddings and family photos, Guy hasn't slouched on his academics. He's maintained a 3.0 or above GPA throughout high school while also playing football and baseball for Post Falls High.
"I've always tried to do the best I can with everything when it comes to school and sports and especially photography," he said. "If you love it, why not do it?"
Guy plans to attend North Idaho College in the fall, working toward a business degree that will fuel his future photography endeavors. He wants to travel for work, though his dream locale remains close – he wants to continue exploring the landscapes of the Pacific Northwest and build a reputation for showcasing the area.
While the senior portraits and weddings provide consistent revenue, Guy sees himself expanding into a full-on brand. He wants to be an internationally known landscape photographer, and he already has much of the know-how through social media to make it happen.
"You've got to get up and take a photo, especially on the weekends – you can't sleep in," he said. "If you don't post, at a certain point you'll lose engagement on your profiles. You never know that one day you stop posting could be the day your miss a client or business … It's important to continue to post and to try and make it the best quality you have."
So far it hasn't been hard to keep pace.
"It's like an itch," Guy said.
---