Riverside High student perseveres, embraces support after mother's death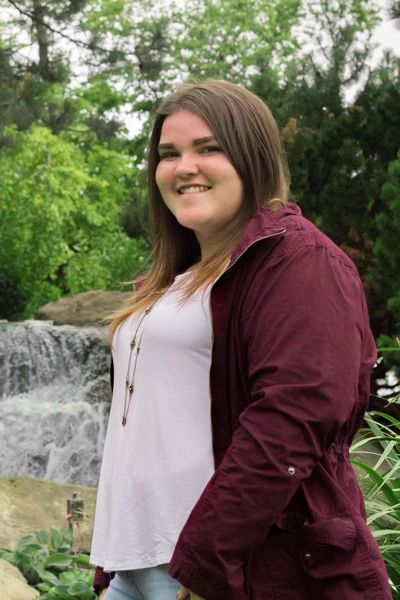 Jamie Fowler knows what loss is.
During her junior year at Riverside High School, she was keeping score at a volleyball game when her uncle showed up.
He had devastating news. Fowler's mother had died unexpectedly at home while Fowler was at the school.
The tragedy was compounded because Fowler's father had abandoned the family six months earlier.
"He just up and left," she said.
Bewildered, she tried to make sense of her mother's sudden death.
"She said she hadn't been feeling well a couple of days before she died," said Fowler. "I was told the cause of death is still undetermined."
But the consequences were crystal clear.
"I went from having both parents to having none."
Her family, including her older brother and older sister, gathered around her, and her mother's family from Chicago came to stay for a time, offering much needed support to the heartbroken teen.
Fortunately, she was able to move in with her aunt and uncle who lived just across the street, and she worked hard not to fall behind in her schoolwork.
"It was a difficult time. There were some hard days," said English teacher Sheila Messick. "But she didn't let her grades slip."
That's because Fowler knew how important academic success was to her mother.
"My mom always told me grades are so important, so even after she died I always thought about getting good grades," she said. "I want to make her proud."
She sighed.
"But it was really hard to focus."
Fowler said her classmates and the staff at Riverside were helpful, but she admitted that when she walked down the halls and students greeted her and told her how sorry they were, their kindness triggered memories of all she'd lost.
Still, she said, "I learned so much from my teachers and my peers."
And the support of her brother and sister helped ease the pain.
"My siblings and I were close before, but we're even closer now," Fowler said. "We talk all the time. I hold on to the people I love even tighter, and I cherish life even more."
Messick marveled at her persistence.
"She's in the honors program and challenges herself with rigorous courses and stays on top of them," Messick said. "She's such a positive, outgoing person."
Science is Fowler's favorite subject.
"I'm going to go to WSU and pursuing nursing," she said. "I like helping people. I've wanted to be a nurse since middle school."
The losses she's endured have sharpened her focus, and Messick has no doubt this student will soar.
"Considering all her struggles, she's really persevered," Messick said. "She'll be highly successful. She has that mindset."
Thinking ahead to her commencement ceremony, Fowler said of her mom, "She's not physically going to be there, but I feel like she'll be there in spirit. Everything I've done since she passed away is for her."
---