News > Spokane
Virginia Tech shooting survivor to speak at Gonzaga school safety forum
Sat., Oct. 6, 2018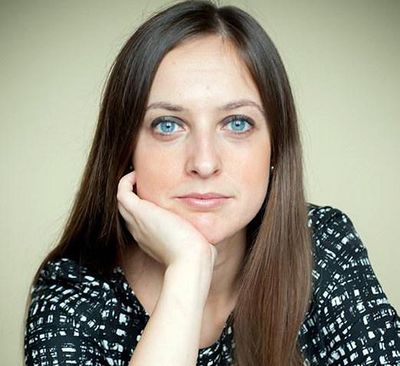 A survivor of the 2007 mass shooting at Virginia Tech will moderate a panel discussion about school safety Monday afternoon at Gonzaga University.
The community forum, which is free, will begin at 4:30 p.m. in the third-floor ballroom of Gonzaga's Hemmingson Center. Kristina Anderson, who was shot three times during the Virginia Tech massacre, will speak during the first half-hour of the forum, followed by the panel discussion, closing remarks and a free reception ending at 7:30.
After returning to Virginia Tech to finish her degree in international studies and foreign languages, Anderson founded the Koshka Foundation for Safe Schools, a nonprofit focused on preventing, responding to and healing in the aftermath of mass shootings. Based in Seattle, she tours the country speaking with school administrators, teachers, students, police and other first responders.
"She is able to talk about something that was so traumatic in a way that personalizes it, and yet, at the same time, there are concrete takeaways for everyone, and it's not just purely an emotional experience hearing more about her story," said Jacob Rooksby, dean of Gonzaga's School of Law, who will host the forum with Vincent Alfonso, dean of the School of Education.
"A traumatic event like a school shooting, it impacts not only those in the moment, but it also has ripple effects in the community for years to come," Rooksby said. "And (Anderson) has a way of helping people think through those issues that I find just really helpful."
The panelists will be Debra Clemens, superintendent of North Thurston (Wash.) Public Schools; Vanessa Hernandez, youth policy director for the American Civil Liberties Union of Washington; Ed Richardson, a campus resource officer for Spokane Public Schools; Luke Thomas, a social studies teacher at Mt. Spokane High School; and Leon Covington, threat assessment coordinator for Northeast Washington Educational Service District 101.
Rooksby said the forum is for anyone involved with K-12 or higher education, including students, parents, faculty and staff. Gonzaga spokeswoman Mary Joan Hahn said more than 200 people had registered as of Friday afternoon, and accommodations would be made for more.
"We don't want anyone to not come because they think it's full," she said.
Those looking to attend should register online. The event will also be live-streamed at online.gonzaga.edu/streaming.
Anderson was a 19-year-old sophomore at Virginia Tech, seated in her Intermediate French class in Norris Hall, when gunfire erupted in a classroom down the hallway. Like many other students on that overcast morning in April 2007, she couldn't identify the source of the racket.
"I thought it sounded like construction noise," she said in an interview this week.
Another student told the professor, Jocelyne Couture-Nowak, to push a desk against the door to stop the lone gunman from getting in the classroom. Before doing so, she stepped into the hallway and saw the unfolding massacre.
"She quickly came back and, you know, you could tell that something very serious was going on. She said, 'Call 911,' " Anderson recalled. "And so I quickly got on the floor, and he burst in. He didn't say anything. He didn't pause. He just opened fire."
Thirty-two people were killed during the massacre, including Couture-Nowak and 11 of Anderson's classmates. At least 17 others were wounded. It was the worst mass shooting in U.S. history until those at a nightclub in Orlando, Florida, and a country music festival in Las Vegas.
During the forum, Anderson and the panelists will share expertise on topics related to school safety, including physical infrastructure, campus culture, mental health resources and policies such as arming teachers and hiring school resource officers.
"I still hear very frequently things like, 'This will never happen here,' or, 'This will never happen to our community,' " Anderson said. "We are a very safe state. … But we have to do our due diligence and our work to maintain that."
Contact the writer:
(509) 459-5047
chadso@spokesman.com
Local journalism is essential.
Give directly to The Spokesman-Review's Northwest Passages community forums series -- which helps to offset the costs of several reporter and editor positions at the newspaper -- by using the easy options below. Gifts processed in this system are not tax deductible, but are predominately used to help meet the local financial requirements needed to receive national matching-grant funds.
Subscribe to the Coronavirus newsletter
Get the day's latest Coronavirus news delivered to your inbox by subscribing to our newsletter.
---