Spokane County reports unprecedented early returns of ballots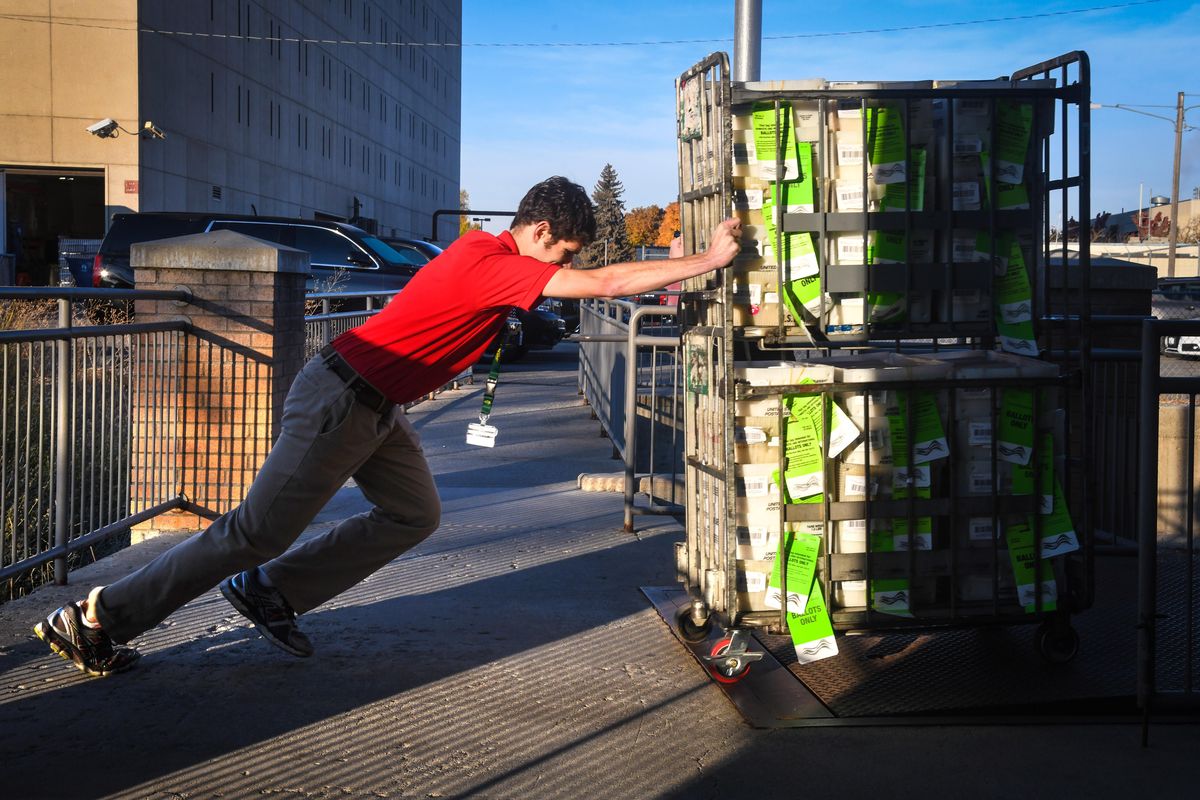 There must not have been any homework available, because the dog ate the ballot.
Or at least that's what Spokane County elections officials were told Monday when a voter came in with a request for a ballot replacement. He brought the chewed-on ballot as proof.
Spokane County Auditor Vicky Dalton said the voter showed elections workers an envelope, complete with a ballot inside, the corner bitten off and teeth marks.
The voter said he had marked his ballot, signed the envelope and placed it in the mail slot in his front door for the mail carrier to pick up. It somehow slipped back inside the house, where his dog Chester took a bite out of it.
Dalton said she's heard of voters asking for replacement ballots before because a dog ate them. "I had never seen one before," she said, noting the elections office doesn't require that kind of hard proof.
Everyone got a laugh. The voter got a new ballot, as did some other voters who had common replacement requests for things like marking a wrong choice and incorrectly trying to correct it.
That was just part a busy first Monday after the county mailed out more than 300,000 ballots last Wednesday and Thursday. The mail delivery after the first weekend brings returns from early voters who have marked and posted their ballots of the state's all-mail system and can be an indicator of voter interest.
Monday's mail delivery brought some 7,500 ballots – far more than the first Mondays in last two midterm elections or the the 2012 and 2016 presidential election.
"What we're seeing is a level of intensity that we haven't seen … possibly since 2008," she said. That was the presidential election between Barack Obama and John McCain.
When the ballots from drop boxes were added in late in the afternoon, Monday's total stood at 13,005, which was even higher than the 9,093 for election year 2008. Even though the county has almost 60,000 more voters than 10 years ago, the percentage of ballots turned in so far this year is slightly higher.
"I think it's everything that's on the ballot," Dalton said, including a competitive congressional race, controversial ballot issues and news coverage of national politics. "People are just engaged at a level we have not seen in a while."
---