News > Spokane
STEM curriculum developer named recipient of 2018 YWCA Women of Achievement Award for business and industry
Thu., Sept. 6, 2018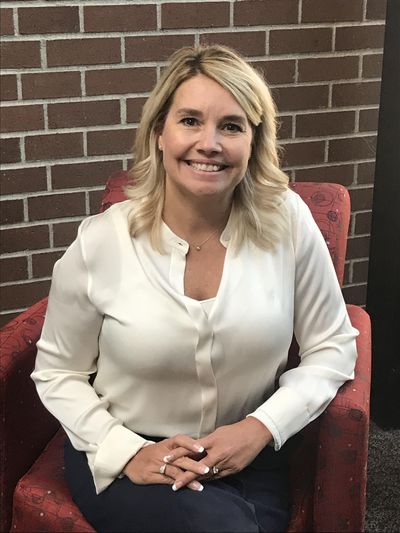 Sharelynn Moore's work to develop high school curriculum to teach students about energy and water as well as her efforts to mentor young women at Itron has earned her the 2018 YWCA Women of Achievement Award in business and industry.
Itron partnered with the University of Texas-Austin to create the STEM curriculum. "Itron makes it available for free," Moore said. "What we're trying to do is inspire interest in energy and water. That was just something I spent a lot of time and energy on."
The interactive curriculum, which meets Common Core requirements for the environmental sciences, is called Resourcefulness. It includes an educational documentary.
Itron is headquartered in Liberty Lake but has offices around the world, employing 8,000 people and bringing in annual revenue of $2.3 billion. The company is focused on creating technologies that help manage energy and water, such as technology that can allow users to analyze energy usage in real time, Moore said.
Moore graduated from Coeur d'Alene High School and earned a bachelor's degree at the University of Idaho, where she met her husband, Jason. She worked at Micron in Boise before moving to Spokane in 1999 to be closer to her family. She initially worked for Avista Utilities, where she was given management training and put in charge of customer service in Washington, overseeing 40 people.
She earned an MBA from Gonzaga University and began working at Itron in 2001. "I've been here through quite a lot of change and a lot of growth," she said. "It's been a fun ride."
She has been the senior vice president of the Networked Solutions Group for about a year. Prior to that she was vice president of global marketing and public affairs for five years, where she worked on the STEM curriculum.
There are not many women in her line of work, Moore said. Often when she and her colleagues meet with a utility she is the only woman in the room. "There aren't as many women in the company," she said. "It's starting to change, but it's been historically a very male dominated field."
But Moore said she never really thought about that reality until recently.
"For the first 18 years, I didn't know any different," she said. "I get focused on doing the best that I can. I never thought of myself as a woman."
Within three months of her promotion to vice president, three women in the company sought her out for advice and mentoring, Moore said.
"I had this realization that this is important," she said. "I've recognized that I'm somebody other people can look to and aspire to. I've been much more cognizant of that."
There is not a formal mentorship program at Itron, but Moore said she makes it a point to mentor young employees, women as well as men. Moore said she is happy to mentor people informally.
"There's something kind of magical when it happens," she said. "It's organic. It's not forced."
She said she mentors men as well as women because she wants to help people the way her mentors helped her. "I've had some amazing male mentors at Itron," she said.
Several of her colleagues and former co-workers at Avista sent letters to the YWCA recommending that she be recognized with a Women of Achievement award. "I wasn't really aware I was nominated," she said. "I was surprised and flattered."
Moore will be honored with eight other Women of Achievement award winners at a luncheon at 11:30 a.m. Oct. 4 at the Davenport Grand, 333 W. Spokane Falls Blvd. Tickets are $125 and can be purchased by calling (509) 789-9312.
She credits her professional success to her co-workers over the years and her family, including her husband, a fourth-grade teacher, and son Brady and daughter Jillian.
"Having such an amazing support system has helped a lot," she said.
Local journalism is essential.
Give directly to The Spokesman-Review's Northwest Passages community forums series -- which helps to offset the costs of several reporter and editor positions at the newspaper -- by using the easy options below. Gifts processed in this system are not tax deductible, but are predominately used to help meet the local financial requirements needed to receive national matching-grant funds.
Subscribe now to get breaking news alerts in your email inbox
Get breaking news delivered to your inbox as it happens.
---