News > Spokane
Gov. Inslee appoints first female African American judge in Eastern Washington to Spokane County Superior Court
April 10, 2019 Updated Wed., April 10, 2019 at 10:32 p.m.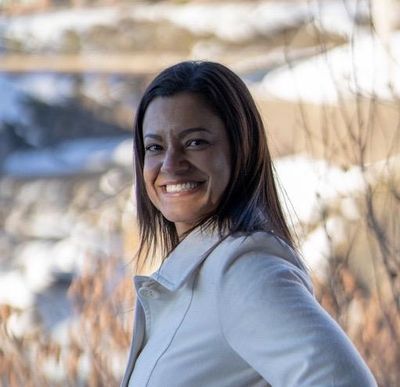 Gov. Jay Inslee appointed Judge Charnelle Bjelkengren to the Spokane County Superior Court on Wednesday, filling a spot left vacant when Judge James Triplet died last year.
The appointment makes Bjelkengren, 43, the first female African American judge in Eastern Washington, she said.
"This is a step toward the diversity on the bench reflecting the diversity in our community," she said. "I am encouraged that diversity is important in Spokane. I hope that this creates inspiration for others of diverse backgrounds to pursue elected positions."
Bjelkengren works as a senior administrative law judge in the Office of Administrative Hearings in Spokane Valley, according to a news release from Gov. Inslee's office. In that role, she has held hearings with the Employment Security Department and the Department of Social and Health Services. She also served in a management position for a team that oversaw administrative law justices.
"I feel very honored," she said. "My entire career has been focused on public service."
She also worked for the Washington State Attorney General's Office in Spokane as an assistant attorney general.
"Charnelle has a strong reputation as a fair, impartial and well-informed jurist who has earned the respect of those who appear before her," Inslee said in the release.
Bjelkengren, born in the small, northern Minnesota city of Menahga, attended Mankato State University, later renamed Minnesota State University, Mankato. She received her law degree at Gonzaga University, during which time she said she fell in love with the Spokane community and decided to stay.
Bjelkengren said she doesn't yet know what area of the law she will be assigned to when she starts her new position in May.
"I just find great meaning in having worked on behalf of the public," she said.
Former Spokane County Superior Court Judge Kathleen O'Connor retired in 2016 as the most senior judge in the state. She saw Bjelkengren appear before her between 10 and 20 times as an assistant attorney general and remembers her as "Very patient. Very respectful. Very kind.
"She always got along with opposing counsel," O'Connor said. "That's just the type of person she is. She's trying to do her job without making life miserable for the opposing counsel."
O'Connor said Bjelkengren's work as an assistant attorney general makes her stand out.
"There's a very high rep for the quality of their lawyers and their appearance in court," she said. "When someone comes out of their office, generally they have been extremely well trained."
As one of the people to write a letter of recommendation to Inslee on Bjelkengren's behalf for the appointment, O'Connor said she's glad to see a person of color on the bench who better reflects the Spokane community and better validates the bench's decisions.
O'Connor said as far as she's aware, Bjelkengren is the first African American on the Spokane County Superior Court bench.
"It's definitely about time that we have more people of color on the bench," O'Connor said.
Local journalism is essential.
Give directly to The Spokesman-Review's Northwest Passages community forums series -- which helps to offset the costs of several reporter and editor positions at the newspaper -- by using the easy options below. Gifts processed in this system are not tax deductible, but are predominately used to help meet the local financial requirements needed to receive national matching-grant funds.
Subscribe now to get breaking news alerts in your email inbox
Get breaking news delivered to your inbox as it happens.
---