Knowing how things are made is the best.
There's something about understanding how a thing you care about is crafted that is so satisfying. And getting a peek behind the curtain often only makes you like it more.
That's why I love giving tours of our 128-year-old building, especially to longtime Spokesman-Review subscribers. Everybody loves seeing the gargoyles up close. You can hear the giddiness in their laughs as we sneak to the top of our turret. And if the presses are running, you should see how big their eyes get.
With cool highlights like those, it always surprises me how excited people are when we visit the newsroom. Especially if it's a midafternoon trip through our little local-journalism jungle.
The showstopper is to pull out that day's newspaper and show one of the always-striking illustrations by our resident artist, Molly Quinn, and then ask if anyone would like to meet her.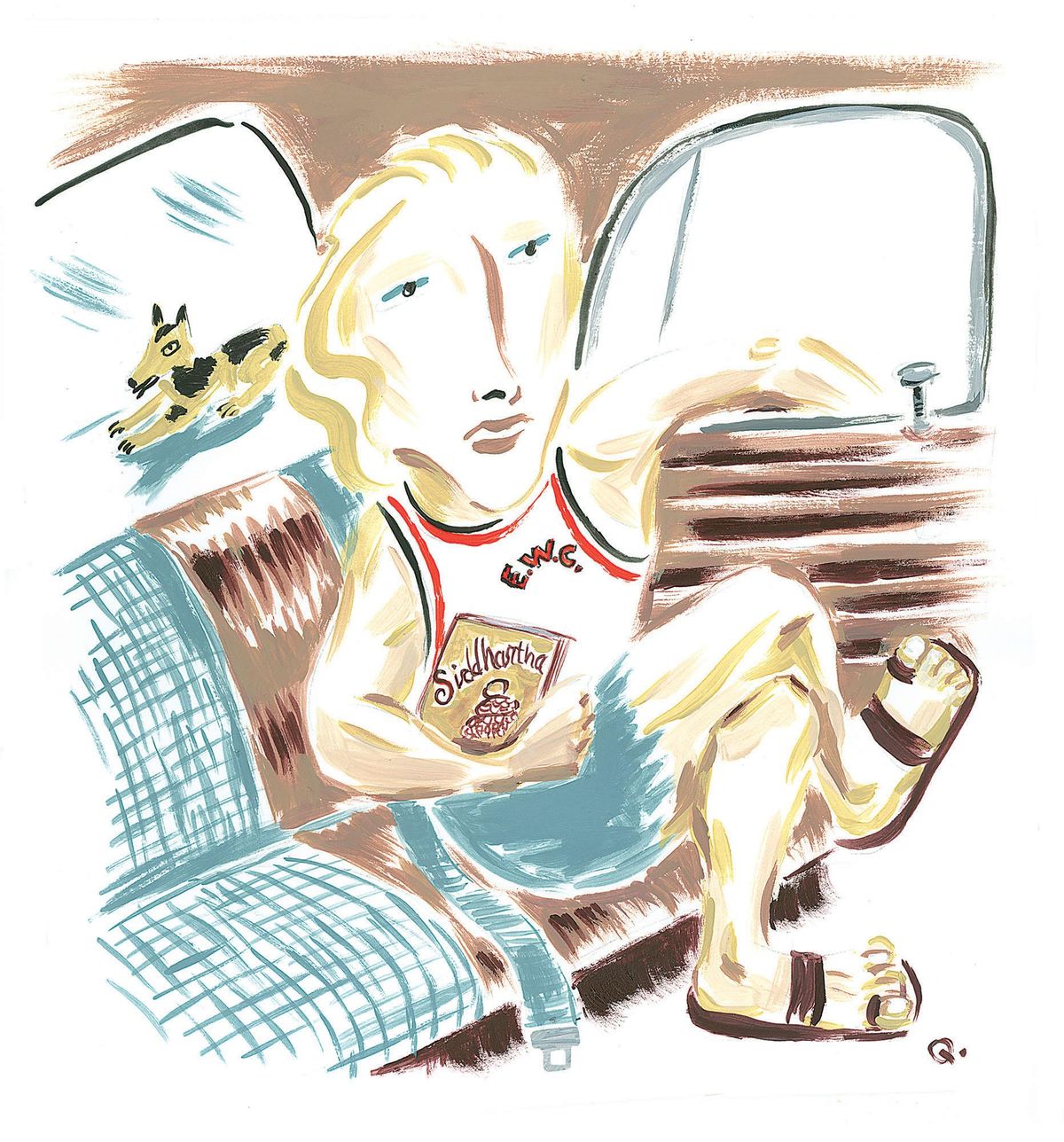 "We can do that?"
You'd think they'd just received tickets to see the Super Bowl as we make our way to the back of the room, near the sports guys. Only they're not there to see the sports guys.
They want to meet Molly. She's the unassuming all-star who doesn't know she's the all-star. It's part of what makes working with her so awesome.
You've seen her work in The Spokesman-Review for nearly 30 years. You probably didn't even know it was drawn by someone here in Spokane, yet Molly's beautiful hand-drawn images are a big reason why this newspaper simply doesn't look like most other newspapers.
Publications are now filled with pixel-perfect images straight from the latest computers. Or line-drawn cartoons that wouldn't be out of place in a paper from century ago.
Molly's work is different because it feels so human. If you saw one of her watercolors in an art museum, you wouldn't think a second about it being out of place. Because it wouldn't be.
The difference is that her distinctive elegance runs in a local newspaper. Well, to be more specific, our local newspaper.
You've probably seen her classic image of Bing Crosby in a Santa hat. You learned way more than you thought you'd ever know about Washington agriculture through her art in our "Year in the Fields" project.
You'd think it might be pretty hard to impress star basketball players who have played in front of thousands in the biggest arenas or millions watching on national TV, but you also haven't seen their hearts melt when they first see their portrait drawn by Molly.
"Can I please get a copy of this for Mom?"
Absolutely.
That's certainly how I reacted. Yep, she's even drawn me. That picture that runs with each column I write was done by her. And sent directly to Mama Curley.
In fact, all of the images that run with our columnists were done by her.
Heck, I've been trying to convince our local DMV office to let me use that image on my driver's license because it makes me look way more put together than a guy who looks like an odd mixture of Buddy Holly and Barry Manilow should.
That'll be the day when someone's gonna write a speeding ticket to the guy who writes the songs.
That's Molly's magic. And that magic is on full display each summer as she illustrates every adventure in our annual Summer Stories short fiction series.
Last year, at our Northwest Passages Book Club event to celebrate the Summer Stories series, all of the authors began their reading by explaining how much it meant to have Molly's artwork running with their stories. At many of our events, we love to give our readers a token of our appreciation, and we weren't sure what we might give them at our Summer Stories event last year.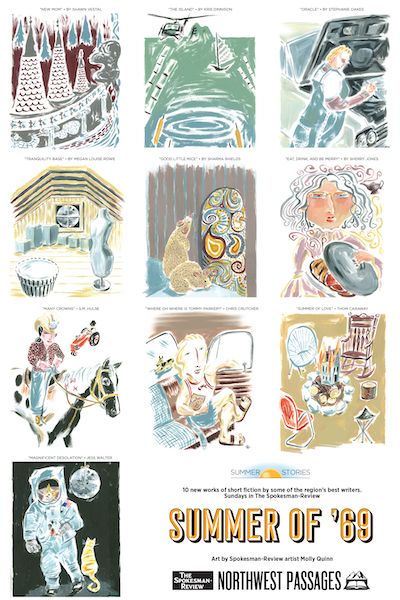 But after all of the love Molly received by those on stage, we knew exactly what we we'd give those who came this year: a frameable poster of Molly's work from the Summer Stories series. It's beautiful.
We even made custom bookmarks for the stories that feature her work for each author who will be at our event.
So, there you have it.
You love Molly's work each morning. Now you can have a little bit of that magic to take home with you if you join us tonight at the Montvale Events Center.
Many of your favorite local authors will be there, reading excerpts of their Summer Stories from this year – including hearing Jess Walter's new short story, which won't run in our newspaper for a few more weeks.
Afterward, you'll be able to meet them all, and our friends from Auntie's will be there to make sure you can get copies of their books to be signed.
Molly will be there, too. That's the autograph I'm looking forward to getting the most. She'll be embarrassed that we're making a big deal of her, but that's because she is a big deal.
And if you don't believe me, you should come on one of my tours of the newsroom to see for yourself.
---
---