High-definition, dynamic signage at Spokane International Airport showcases region's offerings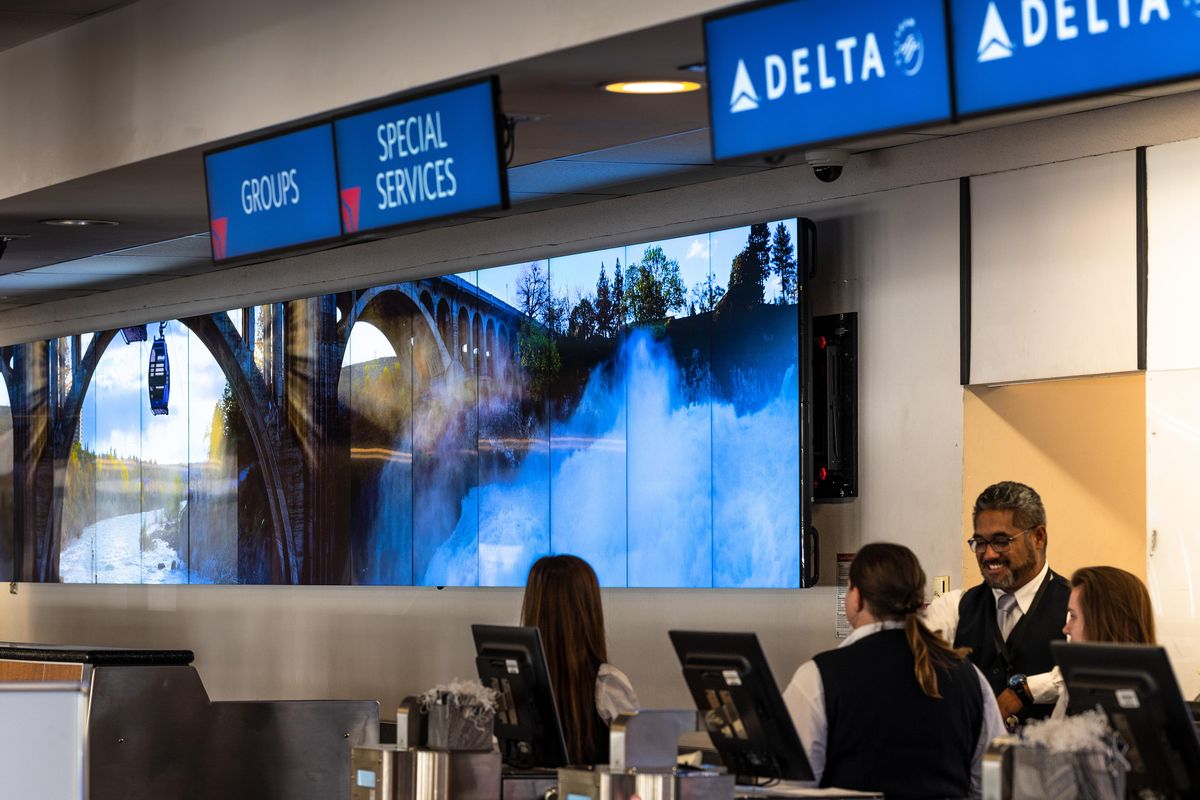 Travelers passing through Spokane International Airport are being greeted with high-definition animated scenes of Spokane and Coeur d'Alene in terminals and ticket counters.
The airport began installing the expansive, flat-screen monitors about nine weeks ago. They feature moving rapids of the Spokane River and a 3D display welcoming visitors to the region.
Spokane International Airport CEO Larry Krauter said the dynamic presentation is part of an overall project to update the airport's outdated electronic flight information and baggage display systems.
Krauter said the airport also aims to use the new signage to not only feature iconic images of the region, but send weather and emergency notifications, directions to the rental car counter and play videos of special events, like Bloomsday or the Coeur d'Alene Triathlon.
"Those are the things that I think are going to really be helpful for people, to come in and see our community differently and say, 'Wow, what's that? That's really neat,' " Krauter said. "I think it's going to be really nice."
The airport is working to calibrate the signage – which cost about $5 million – and will eventually have the LCD displays in all terminals.
Krauter said he's aware of only one other airport that uses the dynamic signage – Orlando International Airport in Florida.
Spokane International Airport obtained video imagery for the displays through an agreement with "a number of different companies" and is building up a video library of scenes featuring Spokane and Idaho locations that are wide-frame shots using an array of special cameras, Krauter said.
But travelers won't see advertisements on the screens, he added.
The dynamic video screens behind airline ticket counters will be animated according to the season. In the autumn, they may display falling leaves. And plans call for eventually adding sound. For example, travelers will be able to hear a skier traverse down slopes on Mount Spokane.
"What's nice is it just gives us a platform to communicate things, and there's no real limit to that platform in terms of what we can do with it," Krauter said.
---