Post Street Bridge construction pushed back Spokane's drivers will have to wait at least two years before they see a new Post Street Bridge after higher-than-budgeted costs pushed construction back a year.
The city planned to spend $22 million on the project, but companies hired to design and rebuild the 102-year-old bridge estimated the project would cost an extra $4 million due to steel tariffs, labor and lumber costs.
City Engineering Operations Manager Kyle Twohig said the city has not yet made a decision whether to continue working with the same companies initially hired to design the project or to hire new construction and design firms.
Twohig said the city's decision to reuse the bridges arches was the most affordable option because tearing out the bridge, or building a larger bridge around them, would be far more expensive. He said the 54-inch sewer line the bridge supports was also a major factor in design.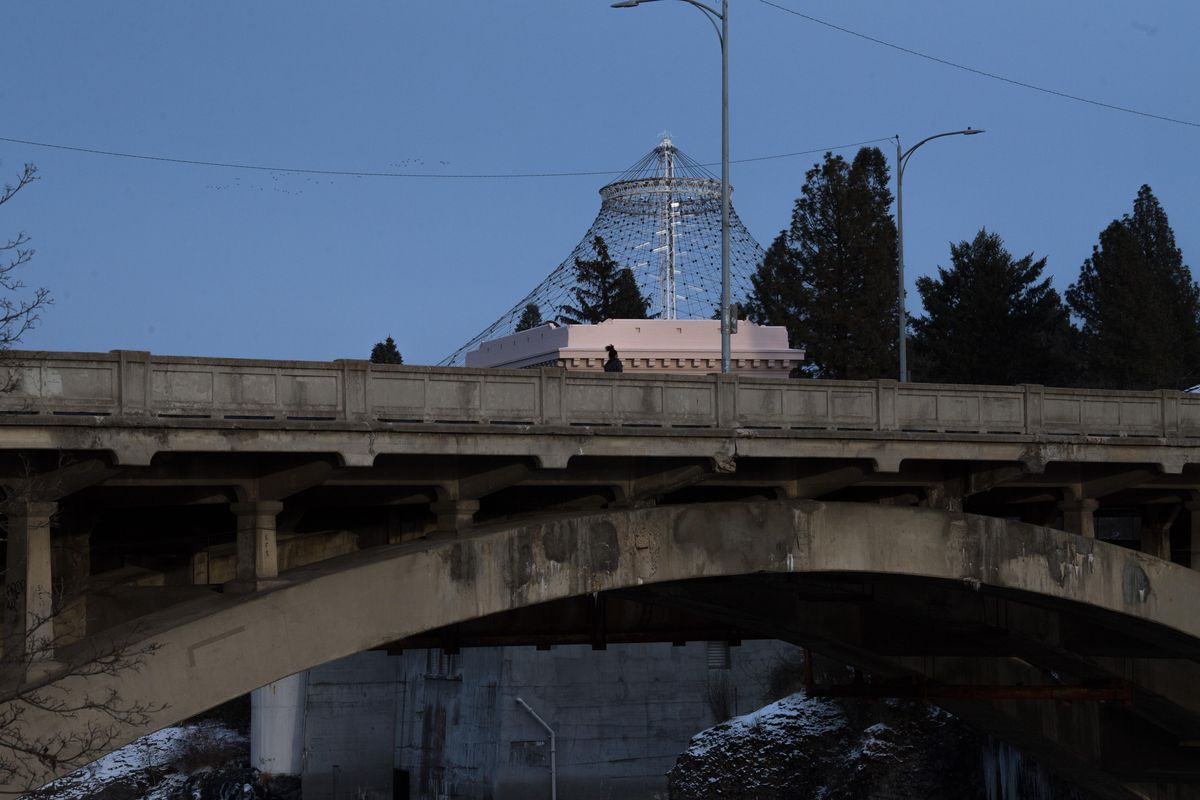 "(It's) basically … the main arteries of our sewer system and the volumes that are carried across that 54-inch line are not volumes we can just bypass around the bridge," he said. "We have to have an active sewer line throughout the entire duration of construction."
City Councilwoman Lori Kinnear said she understood why the project was delayed, but was concerned that in the meantime it was a serious safety hazard.
The bridge has been a one-way road since 2013 and was found to be structurally inadequate, along with many other city bridges in 1995.
Kinnear said she and Councilwoman Candace Mumm have seen larger-than-allowed vehicles drive across the bridge, including school buses full of children visiting the Mobius Children's Museum.
Kinnear said she was not upset the project was taking longer than originally planned, but if the bridge is not rebuilt soon, the city should place more signs or consider height guards similar to the those used under the train bridges.
"I don't know what the answer is," she said. "But we can't keep letting oversized vehicles go across."
Mumm said the safest solution might be only allowing bicycles and pedestrians to use the bridge until it is rebuilt. She said she had discussed adding more signs signs or looking for other ways to raise awareness with staff, but the answer might be banning vehicles completely.
City spokeswoman Marlene Feist said vehicles weighing over 8 tons with five axels, 12-ton semis and trucks with trailers over 15 tons are not allowed on the bridge. She said the regularly planned inspection is in May and the bridge engineer may reduce the load rating on the bridge if they find it is an issue.
---