Sports
Grip on Sports: When a game comes down to whether or not someone can operate a stopwatch accurately, then we've jumped the video review shark
Tue., Feb. 19, 2019 A GRIP ON SPORTS • There is an argument for video review in college basketball. There is also an argument against it. And there should be a discussion about when games actually end. All were illustrated in Cheney yesterday afternoon. Read on.
••••••••••
• My stopwatch skills aren't real good. But it's not a usual requirement of being a sportswriter.
Still, there I was last night, a video of the last second-and-a-half of Idaho's game at Eastern Washington running on the computer and my hand on the start and stop button of my phone's stopwatch app.
As you might guess, it was kind of awkward. And completely inaccurate. But that's sort of my point.
The athletes standing on Rees Court a few hours before deserved better than some old dude trying to figure out by hand if a shot had been released before 1.6 seconds had expired on the final play.
Originally, the officials had ruled Mikayla Ferenz's jumper had come too late, after the clock had expired. That gave Eastern a hard-earned 74-72 upset of Idaho. But then they realized the clock had started early, while the ball was still in the air, meaning Idaho had been robbed of some precious tenths-of-seconds.
What to do?
They went to video review, of course. That's what happens these days. Why not take advantage of modern-day technology to get a game-deciding call correct?
Makes sense.
Except, in this case, modern technology at the game site can only go so far. Then it yields to an old-fashioned element: human interpretation.
Game officials had to time the final 1.6 seconds by hand off the video. After almost 10 minutes, they decided the ball had left Ferenz's hands in time and awarded the game to Idaho, 75-74.
Except, according to the video, they were wrong.
Our buddy Sam Adams at SWX – who was in Cheney calling the game – was smart enough to run video of the play through the electronic time code at the station. He shared the results on Twitter. The verdict? It took 1.8 seconds from the moment the ball was touched inbounds until it left Ferenz's hand. Quick, but not quick enough. According to the video counter, the shot came after the official end of the game.
This isn't about who won, necessarily. It's about getting a call right. And not asking game officials to become, all of a sudden, video and stopwatch experts. They did the best they could. So did everyone involved with the game, including its final 1.6 seconds.
But it shouldn't be determined by an archaic method, not when there is a definitive way to determine such things. That's why video review was introduced to the game in the first place.
The conference office has the power to overturn this. It won't of course, even if the video evidence shows the hand-timing effort at Rees Court, while done in good faith, was flawed. No one, not even Usain Bolt, is quick enough to get such tenths-of-seconds correct consistently. But there is electronic evidence of how long it actually took.
College basketball has embraced modern technology to such a degree we are extending the end of games until a video review is complete. With that being the case, then we should embrace technology all the way. Take such decisions out of the hands of the poor guys at the site. Even if that means getting the outcome correct at a later time.
•••
Gonzaga: Monday's are poll days. Because of that, Jim Meehan connects with Larry Weir and talks GU hoops for the Press Box pod. And Jim writes a story about the polls. … The women are also ranked so Jim Allen does the same.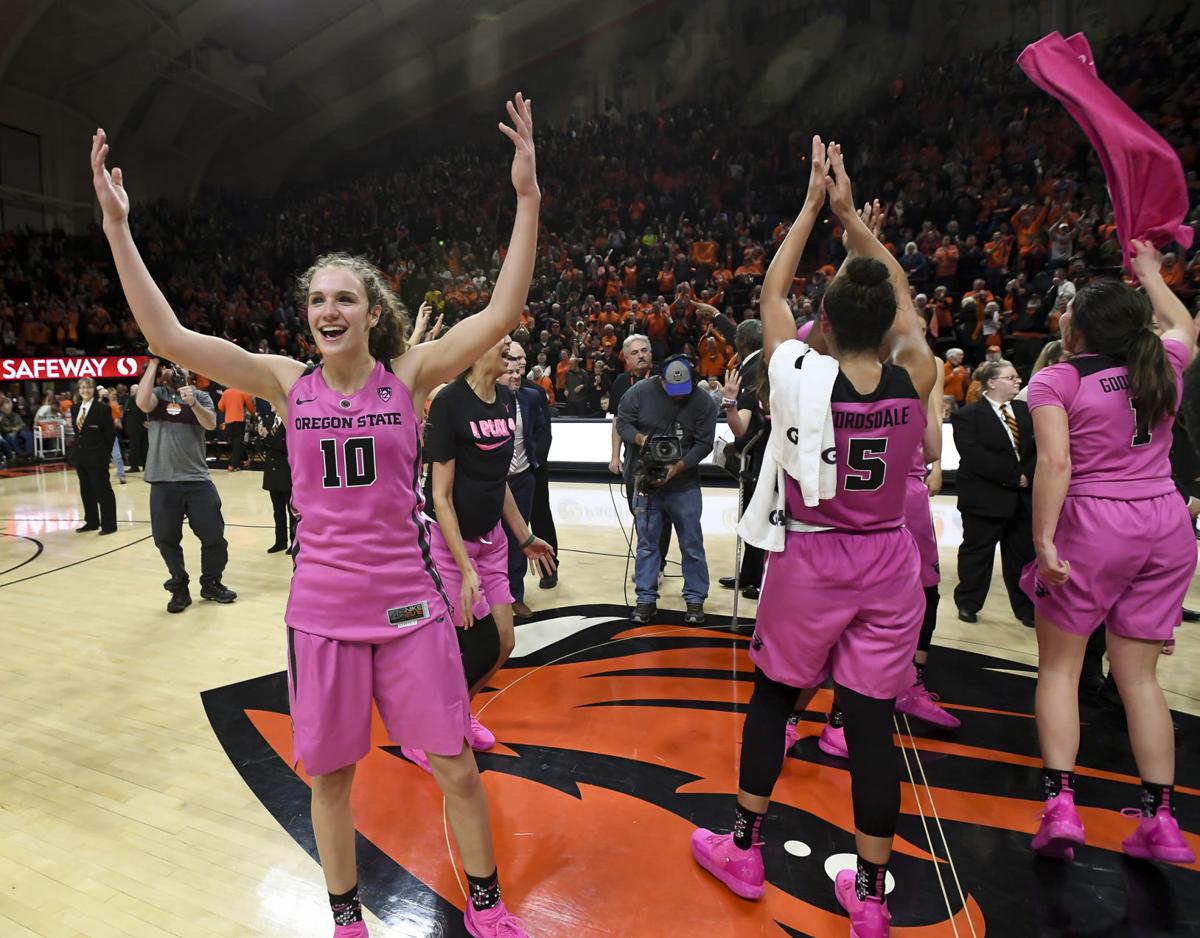 WSU: Around the Pac-12, there was another great basketball game in Oregon last night and once again it was between the Oregon State and Oregon women. An injury may have decided the outcome. And may change the Ducks' trajectory for the rest of the season. … On the men's side, Oregon knows it doesn't have many resume-building games left. … Colorado has been improving its resume lately. … Lute Olson has suffered a stroke. He is expected to be OK. True story. I used to work with a guy who had Olson as a teacher. A high school teacher. At Marina High in Orange County. … The Wildcats may not be healthy again this season. … As goes Noah Dickerson, so go the Huskies.
EWU and Idaho: We discussed the end of the women's game above. Ryan Collingwood has the entire story while Colin Mulvany supplies the photo report. … The Eastern men didn't leave any doubt, routing the reeling Vandals 82-57. Ryan also has that story and Colin the photographs.
Chiefs: C'mon, who hasn't heard some bad joke in their life about attending a fight and a hockey game breaking out? Except fighting is being legislated out of the sport slowly but surely. Dan Thompson has a story about the changing culture of junior hockey.
Preps: Former West Valley star Collin Sather is dealing with some tough health issues. Peter Harriman has more in this story about the current Idaho football player. … The final District 8 spots in the basketball regionals were determined yesterday and Dave Nichols has the results.
Mariners: Dee Gordon wants to bounce back after a poor season.
Seahawks: No, I don't believe Bobby Wagner is underappreciated by the Hawk fans. … The secondary is truly no longer the Legion of Boom.
Sounders: It's going to be a year of celebration.
•••
• I got an early start today for a variety of reasons, one of which is my son and his wife are in the process of moving into their first home. And guess who owns a truck. Yep. So I wanted to get up early to put heat on my back. It's called preventive maintenance. Until later …
Local journalism is essential.
The journalists of The Spokesman-Review are a part of the community. They live here. They work here. They care. You can help keep local journalism strong right now with your contribution. Thank you.
Subscribe to the sports newsletter
Get the day's top sports headlines and breaking news delivered to your inbox by subscribing here.
---