Summer solstice represents long-running support for Ferris student with tumor disease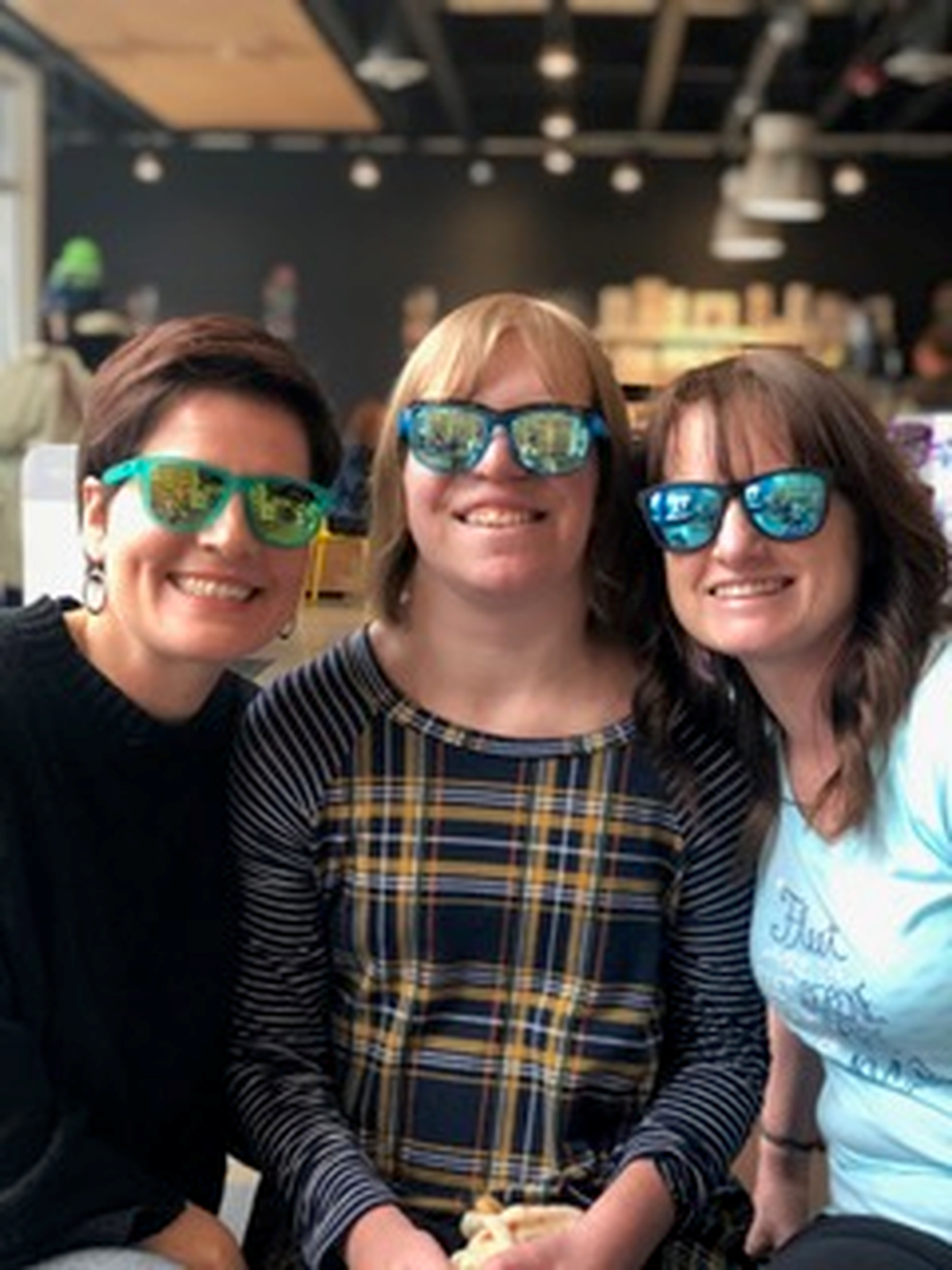 The summer solstice is best known for being the longest day of the year and the first day of summer, but for the past eight years, it has also been the best day to support Grace Carney, a Ferris High School student with neurofibromatosis, a genetic disease that causes tumor growth primarily on nerve tissue in children and young adults.
The Summer Solstice 10K and Kids Race – put on by Fleet Feet Spokane – raises money for the Children's Tumor Foundation, which provides funding for NF research. The race was created by Grace's parents, Janet and Chris Carney. Since its inception, the run has raised over $75,000.
Grace has more than 100 tumors in her spinal cord and two large tumors in her body. One runs from her foot all the way up her femur, and will require surgery.
"It's really affecting how she's walking, but she does it everyday with a smile on her face," Janet said. "She really is the happiest kid that you'd ever meet."
Janet had never been a runner until 2006. At the time, the family was living in Portland, and Janet learned there was a marathon raising money for the Children's Tumor Foundation.
"From that day forward she became a runner; I became the encourager," Chris said.
Chris hates running, though he has run the race a couple times. Most of the time he says he gets out of it by finding volunteer positions.
The event almost didn't happen this year. With two kids in high school, Janet felt overwhelmed and didn't know if she would have the time to plan everything.
"I just can't believe that Janet has spearheaded this," Chris said. "It's hard to explain, but she has a lot of passion, but organization isn't her strongest suit. To take on something like this for so many years, it takes her so out of her comfort zone."
Chris said Janet told Fleet Feet Spokane that she couldn't do it this year.
"Every year I get more and more amazed by it," Chris said. "Especially this year, she wasn't going to do it, and the running community just wouldn't let her not do it."
Fleet Feet Spokane had always been a sponsor, but this year Jessicah Travis, the Fleet Feet race director, took the race on.
"I handle a lot of the logistics, and Janet handles the heart of the cause," Travis said.
Travis is a friend of the family and she feels a special connection with Grace.
"Grace inspired me through my tumor removal," Travis said. Travis had two craniotomies this past year to remove a tumor from her optic nerve to restore sight and save her left eye.
"Grace fights life with tumors every day and she inspired me to fight through just one tumor!"
Janet said Grace knows the race is for her.
"When Jessicah asked Grace 'How does it make you feel?' she just gets this big smile on her face," Janet said.
The race still has openings, and registration is available online or at the Fleet Feet Kendall Yards location until 4 p.m. Friday, after which people can register at the race location, in front of the The Nest, up to 15 minutes before the races start. The children's quarter-mile and half-mile races begin at 6 p.m., and the adult 10K begins at 6:30 p.m.
Once kids reach the finish line, they will be greeted by popcorn, grilled cheese, otter pops and music, all provided by various sponsors. There's even something special for the adult finishers. Bellwether Brewing made "Summer Solstice" specifically for the event.
---