News > Spokane
F-22 Raptors arrive at Fairchild Air Force Base
Fri., June 21, 2019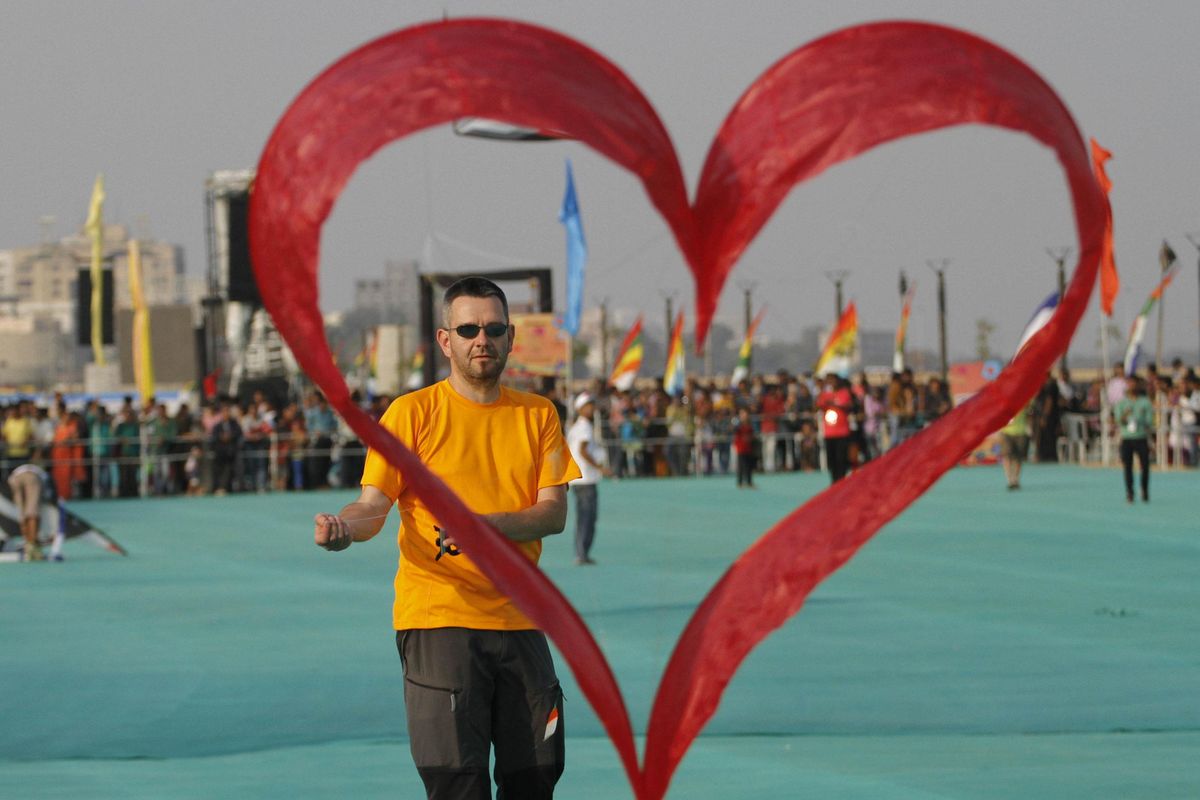 A kite flyer from Switzerland flies his heart shaped kite during international kite festival in Ahmadabad, India, Monday, Jan. 11, 2016.The event is scheduled to run till Thursday.
Most of the people who fix, fly or inspect the F-22 Raptor parked on Fairchild Air Force Base's runway said working with fighter jets is their dream.
On Thursday, two F-22 Raptors and accompanying crew members arrived at Fairchild for the annual SkyFest air show.
The pilot who will fly in Saturday's event, Paul "Loco" Lopez, said he's been flying in the Air Force for 13 years and has piloted Raptors for eight of those. Still, every flight is still exhilarating.
"You get butterflies every time you get a chance to push the throttle over the hump and go into afterburner and get ready to take off," he said. "So many people dream about doing it, but to get to be one of the few that get the opportunity to have this job, I'm very humbled, blessed and privileged."
Lopez said he plans to show off the Raptor's superior maneuverability during the air show and also show children who may be watching that anyone has a chance to be a fighter pilot.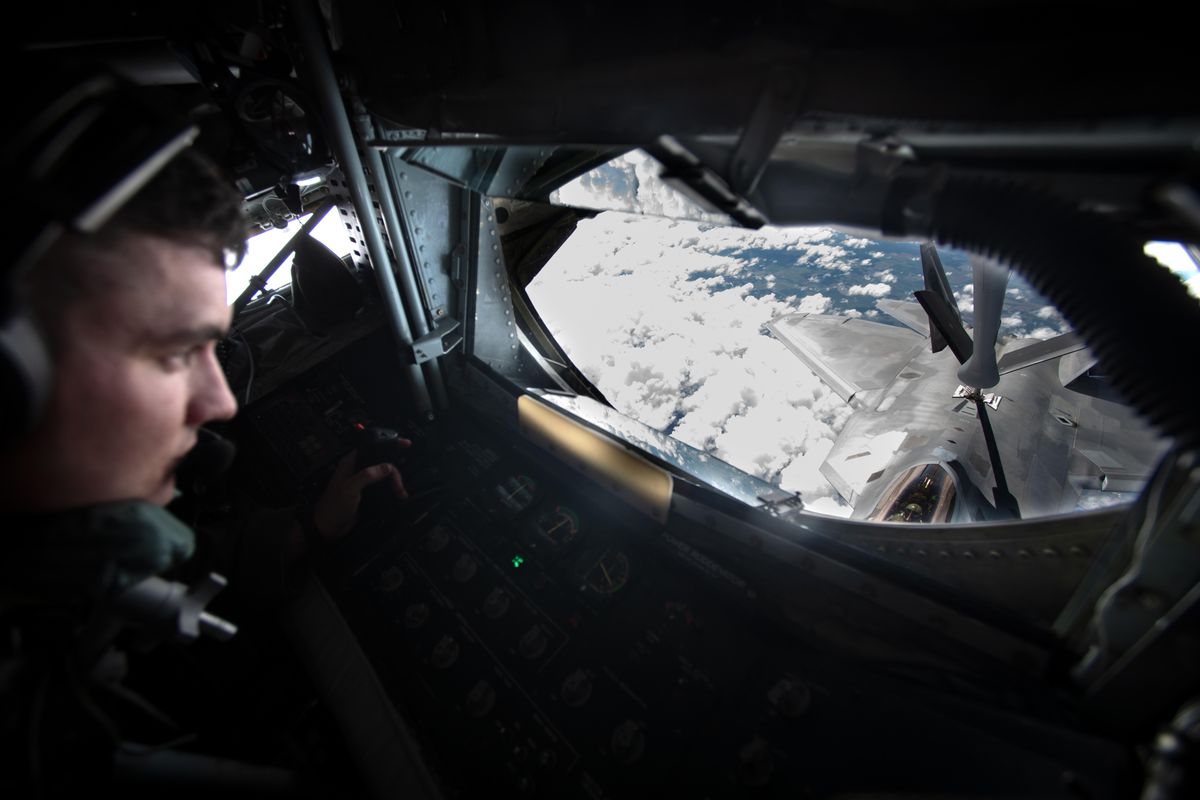 Airman First Class Riley Noel, left, lays in the boom operator's position in a KC-135 refueling tanker plane and guides the refueling boom down to an F22 Raptor, the U.S. Air Force's fastest and most advanced airplane, Thursday, June 20, 2019. Two of the planes were en route from Nellis Air Force Base to Spokane for Skyfest, the Fairchild Air Force Base air show on Saturday and got refueled on their way in. (Jesse Tinsley / The Spokesman-Review)
Lopez said while growing up in Virginia Beach, Virginia, he would watch jets from the nearby base fly by.
"Unless you've got fighter jets near your base, or have seen 'Top Gun' and that sparked your interest," he said, "you have no idea you can be in this profession, no matter if you're a man or a woman, a little boy or a little girl."
Lopez is the sixth demo pilot and the first African-American to fly F-22 demonstrations.
The two F-22 Raptors that will be in Saturday's show flew from a base in Las Vegas on Thursday morning and met up with a Fairchild KC-135 refueling tanker near Pullman. The jets refueled midair, and pilots trained over Eastern Washington.
Jesse Tinsley
Duston O'Brien, the safety officer for the F-22 demo team, said the group doesn't have its own F-22s and instead borrows them from bases for air shows. He said every F-22 that appears in a show is the same jet that could be used in combat.
"Everyone of these aircraft can go to war the next day," he said.
The jet weighs more than 43,000 pounds and can go up to Mach 2.
O'Brien said the jet is surprisingly smooth to fly despite the intense speed, maneuverability and considerable gravitational force that is put on the pilot. He said the computer system in the F-22 is far more advanced than older jet fighter models, which keeps the aircraft on course and steady.
Lopez said his pressurized flight suit and oxygen mask help during the flight, but flying an F-22 puts about nine times the pressure of his own weight on his body. He said years of training, innovation and technology have equipped him to handle it. After every demonstration, however, his heart is still pumping rapidly.
"After the demonstration, I'm usually ready to run through a brick wall because of that surge of energy and adrenaline."
The F-22s will be among about 20 aircraft at SkyFest that will either do a demonstration or be on display. This year's SkyFest is 9 a.m.-5 p.m. Saturday.
Local journalism is essential.
Give directly to The Spokesman-Review's Northwest Passages community forums series -- which helps to offset the costs of several reporter and editor positions at the newspaper -- by using the easy options below. Gifts processed in this system are not tax deductible, but are predominately used to help meet the local financial requirements needed to receive national matching-grant funds.
Subscribe now to get breaking news alerts in your email inbox
Get breaking news delivered to your inbox as it happens.
---