By Charles Apple
The Spokesman-Review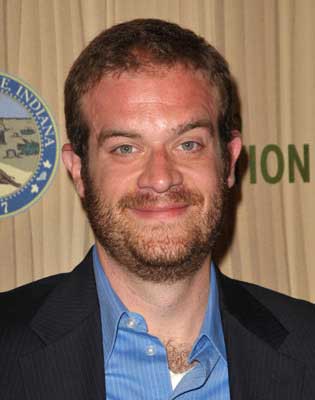 Parallel Paths
Hollywood actor Eric "Big Ed" Edelstein will make a return appearance to Spokane on Monday when he co-hosts an event to help kick off Gonzaga's 2019-2020 basketball season and to commemorate how the school's international recruiting efforts have been instrumental in building the Zags into one of college basketball's elite programs.
But Gonzaga is more than just Big Ed's alma mater. Gonzaga hoops seems to have some sort of unnatural parallels to Edelstein's acting career. For your consideration:
---
1998-2000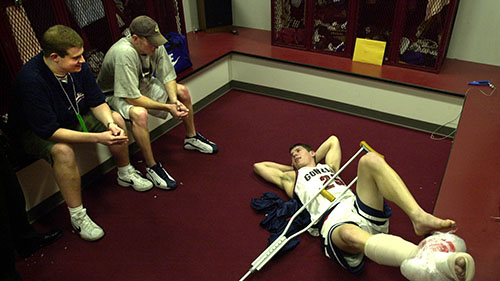 Gonzaga
As a student at Gonzaga, Edelstein (far left) spends two seasons as play-by-play announcer for the student-run campus television station GUTV — including the 1999 NCAA Tournament in which the Zags advance into the Elite Eight. Other roles: Dabbles in local radio and does some stand-up comedy work before moving to Hollywood.
DAN MONSON'S LAST SEASON AS COACH
1998-99
RECORD: 28-7

MARK FEW'S FIRST SEASON AS COACH
1999-2000
RECORD: 26-9

2007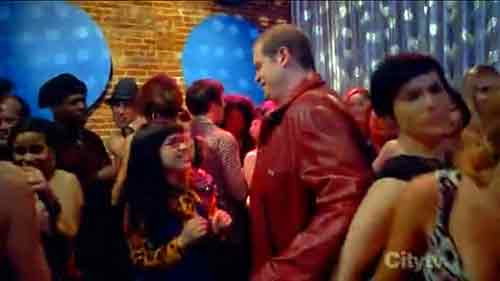 Ugly Betty
After years of small walk-on "various characters" roles, Edelstein makes one of his first appearances on a major TV show as Ben, who is smitten with a somewhat distracted Betty at a nightclub. Other roles: Makes a number of appearances in a series of web-based comedy films, "Derek and Simon," created by Bob Odenkirk (of "Better Call Saul" and Simon Helberg (Howard on "Big Bang Theory").
KNOCKED OUT IN ROUND 1
After an ugly season in which the Zags lose 10 games, Gonzaga then faces No. 7 Indiana in the first round of the NCAA Tournament in Sacramento, suffering an ugly 13-point loss.
RECORD: 23-11

2009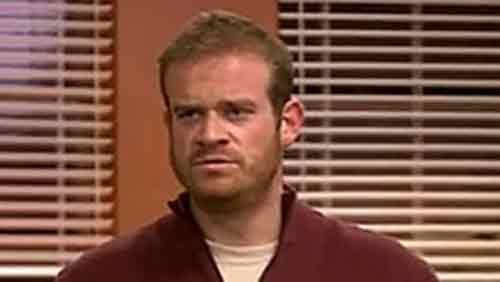 Parks and Recreation
Edelstein makes three appearances as Lawrence, an ill-tempered local resident who yells insults at city officials at town hall meetings and is particuarly critical of Parks and Recreation staffers. In one episode, Lawrence ends up getting chased down the street by a naked Andy Dwyer — a series regular played by Chris Pratt. Other roles: Makes one appearance as a stonemason in the HBO comedy series "Curb Your Enthusiasm" starring Larry David.
SWEET SIXTEEN
Gonzaga loses four games before the holidays but then — talk about recreation — wins 20 of the next 21 to reach the Sweet Sixteen. There, the Zags lose to No. 2-ranked North Carolina.
RECORD: 28-6

2013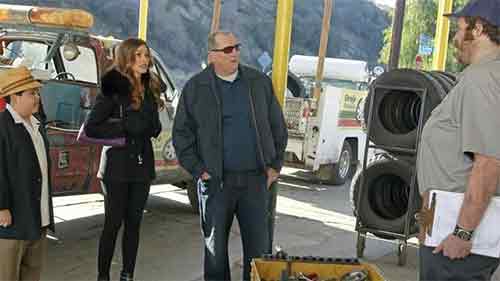 Modern Family
Edelstein plays a small but memorable role as Kyle, a mechanic who takes a shine to Gloria Delgado when she and Jay find their car disabled after hitting a pothole. Trying to impress her, Kyle offers Gloria a ride in an Apache helicopter. Other roles: Is the voice of Chad in the Cartoon Network animated series "Clarence," shows up as a paramedic in one episode of the fourth season of "Arrested Development" on Neflix and begins a series of appearances on the Comedy Central series "Drunk History."
MOST WINS EVER ... AT THE TIME
Gonzaga loses just two games — both times to No. 13-ranked teams — and helicopter into the NCAA touranment as the nation's top-ranked team.
RECORD: 32-3

2014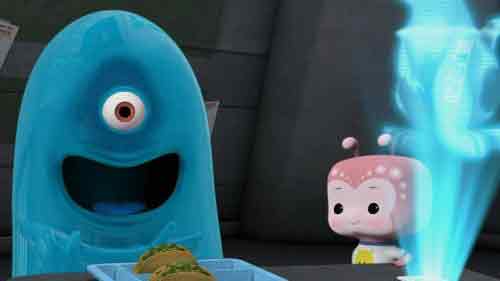 Monsters VS. Aliens
Edelstein supplies the voice of B.O.B. — a living gelatinous mass capable of eating and digesting anything. Except carrots. He's afraid of carrots. B.O.B.'s other big weakness: He doesn't have a brain. Seth Rogen played the character in the DreamWorks movie; Big Ed took over for the TV series that ran one season on Nickelodeon. Edelstein's character pretty much steals every scene in which he appears. Other roles: Begins voicing the character of of Platy in a series of TV advertisements for Kraft's Lunchables.
SECOND ROUND
The Zags drop six games over the course of the season and then suffer a monstrous 23-point loss to No. 4-ranked Arizona in the second round of the NCAA Tournament.
RECORD: 29-7

2015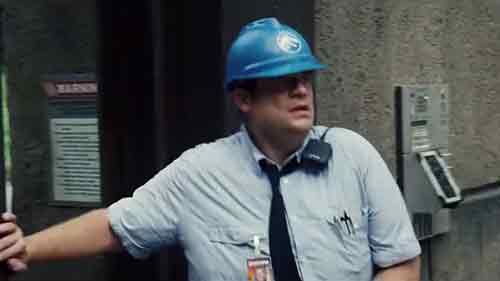 Jurassic World
In what is a brief role, but perhaps the most visible in Edelstein's acting career, Big Ed plays the supervisor of a dinosaur paddock in an offshore dinosaur theme park, First, he loses his dinosaur. Then, he scurries for safety but becomes a fast-food lunch for the fearsome Indominus Rex — right before the eyes of the hero of the movie — played by Big Ed's old "Parks And Recreation" pal Chris Pratt. Other roles: Plays Big Justin in the horror film "Green Room" starring Patrick Stewart and makes several appearances in the TruTV series "Adam Ruins Everything."
ELITE EIGHT
The Zags enjoy another terrific season — once again, setting a team record for most wins ever — but then find themselves chewed up and swallowed by a Dukeasaurus, 66-52, in the regional final.
RECORD: 29-7

2016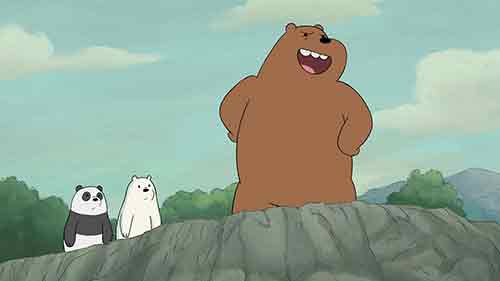 We Bare Bares
This Cartoon Network show debuts in 2015. But its first season transitions directly to its second, just before March Madness of 2016. Plus, "We Bare Bears" will be made into a feature film in 2020. Edelstein plays the leader of the three bears, Grizzly, who's a bit too loud and a bit too hyper at times, but his heart is in the right place as he tries to be a suitable big brother to Panda and Ice Bear. Other roles: Makes one appearance in the Fox comedy series "Brooklyn Nine-Nine."
SWEET SIXTEEN
The Zags suffer through a bear of a season: Seven losses — four to unranked opponents — and then a three-point loss to Syracuse in the Sweet Sixteen round of the NCAA tournament.
RECORD: 28-8

2017
Twin Peaks
Edelstein plays Las Vegas-based detective "Smiley" Fusco — one of three somewhat goofy Fusco brothers who all do police work — in four episodes of Season Four of the infamously obtuse mystery+suspense+surreal+humor series created by David Lynch. Other roles: Two appearances in the CBS comedy series "Superior Donuts" and one appearance in the Netflix comedy series "Love."
RUNNERS-UP NATIONAL CHAMPIONS
While Edelstein is Twin Peaking, the Zags go on to their own peak: Their best season ever and within six points of beating North Carolina for the national championship.
RECORD: 37-2

Sources: Gonzaga University, The Spokesman-Review, Sports-reference.com, Internet Movie Database (IMDb), TVMaze, "Critical Essays on 'Twin Peaks: The Return'" by Antonio Sanna, Fandom.com sub-sites on "Twin Peaks," "We Bare Bears," "Modern Family" and "Parks And Recreaton," "Ugly is the New Beautiful: An International Bettybase"