A&E
MAC makes exhibits, including 'Pompeii: The Immortal City,' available online
April 9, 2020 Updated Thu., April 9, 2020 at 4:29 p.m.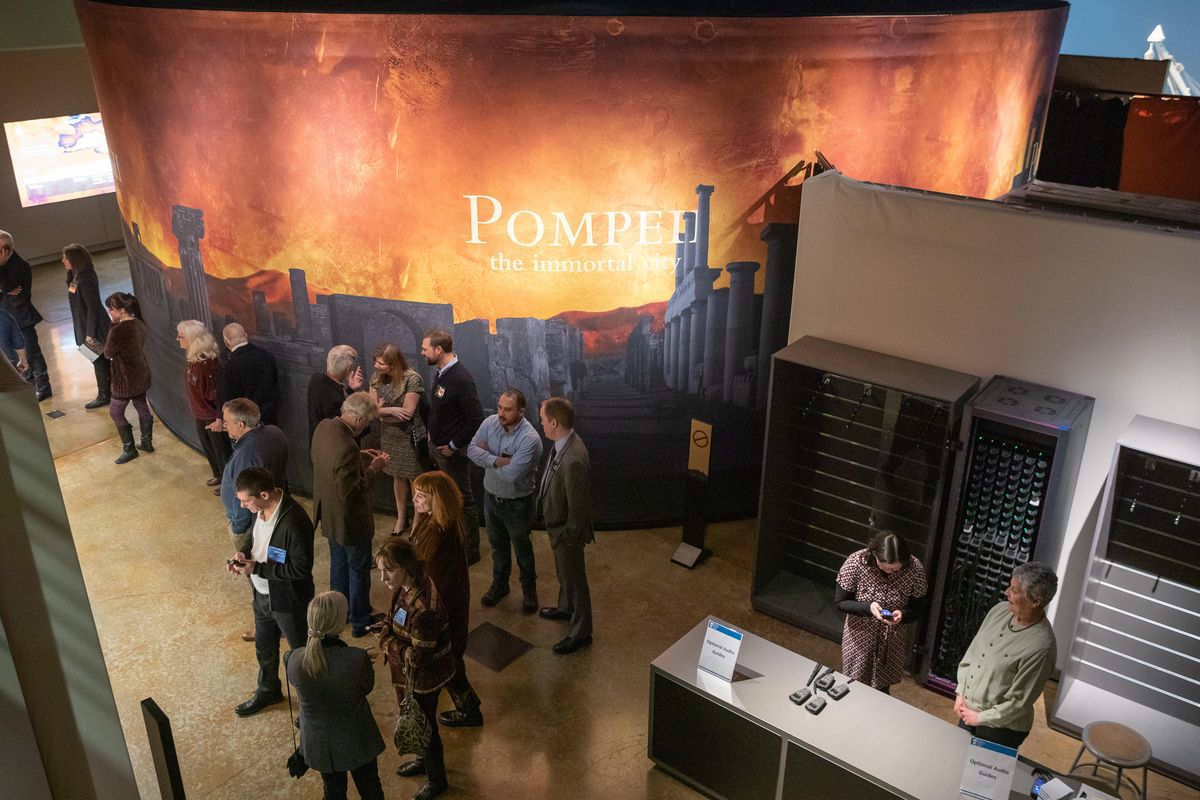 Go online for a look at some of the Northwest Museum of Arts and Culture's collection, including "Uncommon Gifts," which features works by artists with Inland Northwest ties. (Chad Ramsey / Dean Davis)
A loaf of bread, intact after the 79 A.D. eruption of Mount Vesuvius, is one of more than 100 items excavated from the ruins of Pompeii currently on display at the Northwest Museum of Arts and Culture.
But due to the statewide shutdown of non-essential businesses during the COVID-19 pandemic, there's no one there to marvel at these relics. The exhibit, like the city of Pompeii, remains frozen in time.
"It was supposed to run through May 3, but we're in a holding pattern," MAC executive director Wesley Jessup said.
Planning for "Pompeii: The Immortal City" began in 2018.
"There's never been a show like this in Spokane featuring the art and artifacts from an ancient culture," Jessup said. "A lot of community support and so many partners helped bring it here. The first weeks were amazing and saw fabulous attendance."
"Pompeii: The Immortal City" overlaps with "Mount St. Helens: Critical Memory 40 Years Later," featured at the MAC through Sept. 6.
"It's such a great complement to the Pompeii show," Jessup said.
The Pompeii exhibit originated in Naples, Italy, and is monitored closely by the Italian government.
"Italy is under quarantine until May 15," Jessup said. "The exhibit was supposed to go on to another venue, but its time here may potentially be extended. That's our hope."
In the meantime, he and his staff have been busy coming up with creative ways to keep the museum accessible to the public – including launching virtual tours of the historic Campbell House, as well as the Pompeii and Mount St. Helens exhibits.
The MAC received a community-based grant to support its front-line part-time staff.
"We're just thrilled about that. They're working on archival projects, and we're so happy to keep our team of 40 people together," Jessup said.
This month that team launched "Story Time at the MAC" featuring stories read aloud for kids ages 3 to 5. A new story each weekday is available via the museum's Facebook and YouTube accounts.
In addition, they've made several exhibitions like "Quiltscapes" and "Spokane Memories" available online, and the "Revealing Pompeii" webinar series sponsored by the Spokane Society of the Archaeological Institute of America continues Thursday evenings through April via Zoom.
All of these offerings are free.
"The goal is to keep people interested and excited about our programs," Jessup said. "Our staff and board has been amazing in finding creative ways to keep the museum up and running even when we're not open to the public. We just want to make sure we remain accessible to people at such an unusual time." 
Local journalism is essential.
Give directly to The Spokesman-Review's Northwest Passages community forums series -- which helps to offset the costs of several reporter and editor positions at the newspaper -- by using the easy options below. Gifts processed in this system are not tax deductible, but are predominately used to help meet the local financial requirements needed to receive national matching-grant funds.
Subscribe to the Spokane7 email newsletter
Get the day's top entertainment headlines delivered to your inbox every morning.
---