On this date 15 years ago, the first video was uploaded to YouTube. A year later, the video-sharing platform would sell itself to Google for $1.65 billion, and today it brings in an estimated revenue of $15 billion a year. Here's a look at the origins of YouTube and some other popular websites.
---
Yahoo!
1994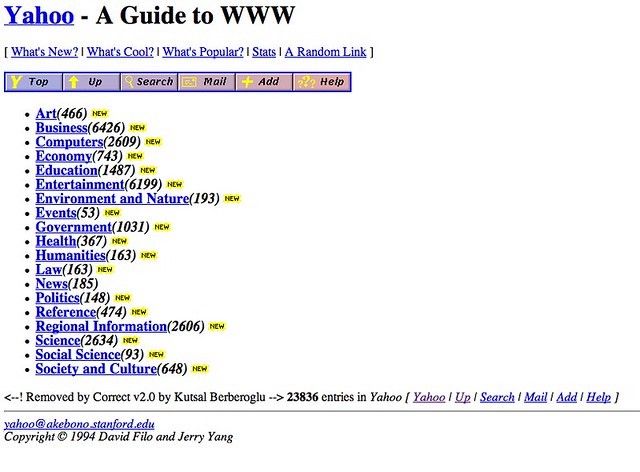 Founded by: Stanford University students Jerry Yang and David Filo.
Origin: Yang and Filo created a directory of other websites they called "Jerry and David's Guide to the World Wide Web." Two months later, they'd change the name to Yahoo! for "Yet Another Hierarchically Organized Oracle." They wouldn't add a real search function until 1995.
Launched: The original guide was posted in January 1994. The Yahoo.com domain wouldn't go live for another year.
Growth: Yahoo! added services like a web portal, email and news delivery systems, buying Geocities and Broadcast.com in 1999. In 2008, Yahoo! declined an offer from Microsoft to buy the company for $44.6 billion. Three years later, Yahoo! was worth about half that. In 2016, Verizon Communications bought Yahoo! for $4.83 billion.
Today: Yahoo! employs about 8,600 people and brought in about $1.8 billion in revenue last year.
---
Amazon
1994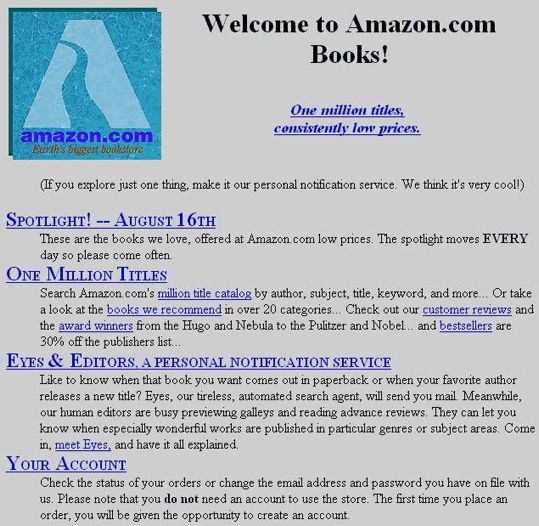 Founded by: Jeff Bezos, who left his job as vice president of a Wall Street investment management firm, moved to Seattle and opened a mail-order company in his garage.
Origin: Bezos saw the future of online retail and drew up a list of 20 products he thought could be easily sold online. He picked five: Computer software, computer hardware, videos, CDs and books. He liked the name Cadabra, but changed it when his lawyer heard it as "cadaver."
Launched: September 1994, but under the name Relentless. Friends suggested that name, too, was a bit creepy. Bezos settled on Amazon because it started with the letter A. Amazon made its first sale in July 1995: A book, "Fluid Concepts and Creative Analogies: Computer Models of the Fundamental Mechanisms of Thought."
Growth: Within two months, Amazon was selling $20,000 of books every week. By 2015, Amazon had passed Walmart as the highest-valued retailer in the United States.
Today: Amazon employs 798,000 people and brought in $232.95 billion in revenue last year.
---
eBay
1995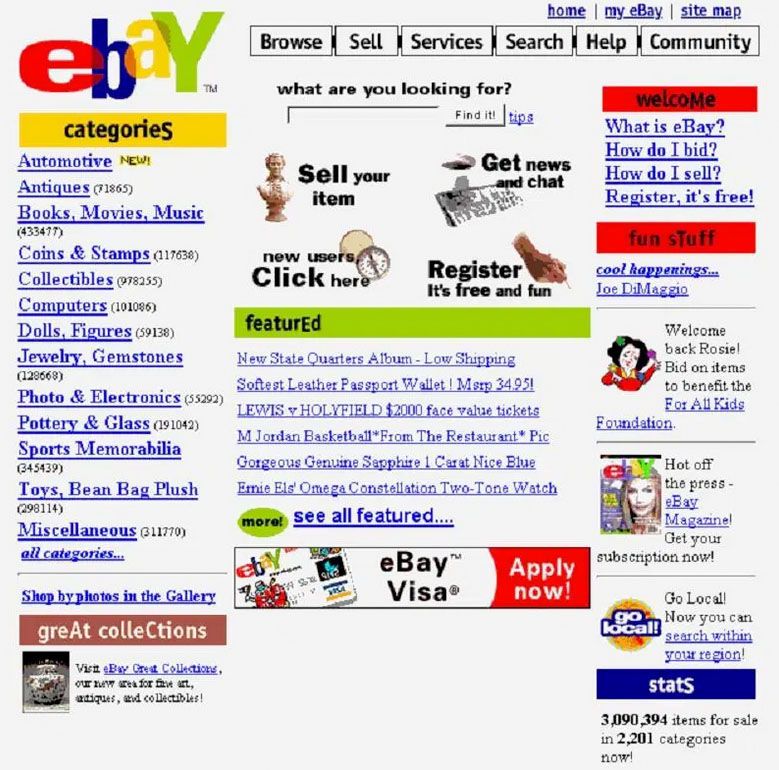 Founded by: Pierre Omidyar, a French-born Iranian-American computer programmer who emigrated to the U.S. when he was a child. He had worked for Apple's Claris software company on the project to upgrade MacDraw to MacDraw II.
Origin: Omidyar's intent was to create "the perfect market" where users could buy and sell collectibles. For years, he would tell interviewers a false story that he wanted to help satisfy his wife's interest in buying Pez candy dispensers.
Launched: AuctionWeb was launched Sept. 3, 1995. The first item sold was Omidyar's broken laser pointer for $14.83. He called the buyer to make sure he knew it was broken. The buyer said he collected broken laser pointers.
Growth: Before long, Omidyar's internet provider said he was using too much bandwidth and increased his bill 733%. At that point, Omidyar began charging users. In 1997, Omidyar changed the name of the site to eBay. Beanie Babies made up 10% of all eBay listings.
Today: eBay employs about 13,300 people and brought in $10.75 billion in revenue last year.
---
Google
1997
Founded by: Stanford University Ph.D. students Larry Page, Sergey Brin and Scott Hassan.
Origin: Search engines at the time counted how many times a search term appeared on a web page. Page, Brin and Hassan dreamed up a new method in which a web site would be ranked by how often other web sites linked back to it. They called their algorithm "PageRank" and the site it powered "BackRub."
Launched: Hassan did most of the programming work but then dropped out of the project before it launched on Sept. 15, 1997. Google was incorporated on Sept. 4, 1998. Page and Brin chose the name as a play on "googol," the number 1 followed by 100 zeroes.
Growth: The company grew quickly. It outgrew a series of homes and moved into a complex in Mountain View, California, it calls the Googleplex. The company reorganized as Alphabet, Inc. in 2015, and holds Google as its primary subsidiary. Google is currently the world's most-visited website.
Today: Alphabet employs 103,549 people and brought in more than $161.9 billion in revenue last year.
---
Facebook
2004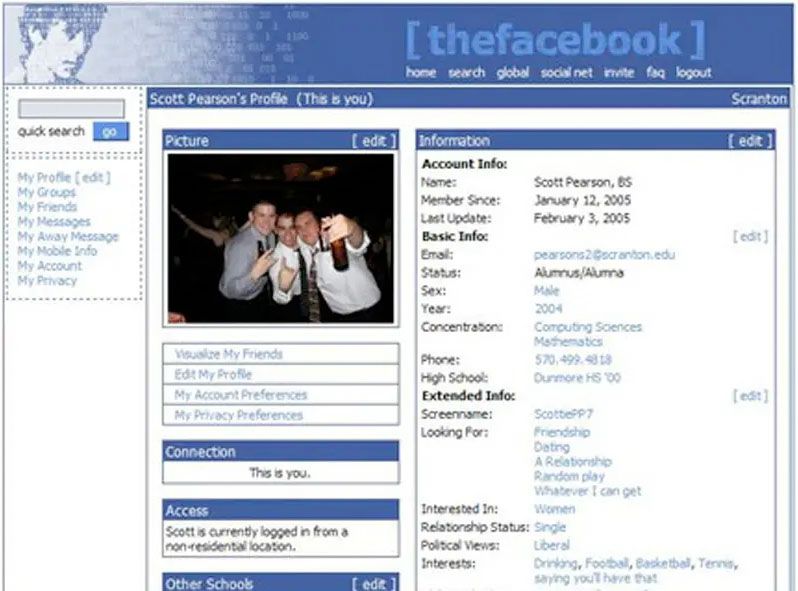 Founded by: Harvard student and programmer Mark Zuckerberg.
Origin: A group of Harvard students wanted an online student directory that could be used like popular sharing sites of the time, MySpace or Friendster. They hired Zuckerberg – who had gotten into trouble with the university by creating Facemash, which allowed students to vote whether other students were "hot" or "not" – to build it for them.
Launched: Zuckerberg and three friends launched "Thefacebook" on Feb. 4, 2004. A week later, the financial backers of the original concept complained Zuckerberg had stolen their idea.
Growth: Four months later, Facebook opened offices in Palo Alto, California. The next year, it expanded to allow students at more than 800 colleges and then, in 2006, to allow users other than students.
Today: Facebook has more than 2.5 billion active monthly users. It employs 44,942 people and brought in more than $70.7 billion in revenue last year.
YouTube
2005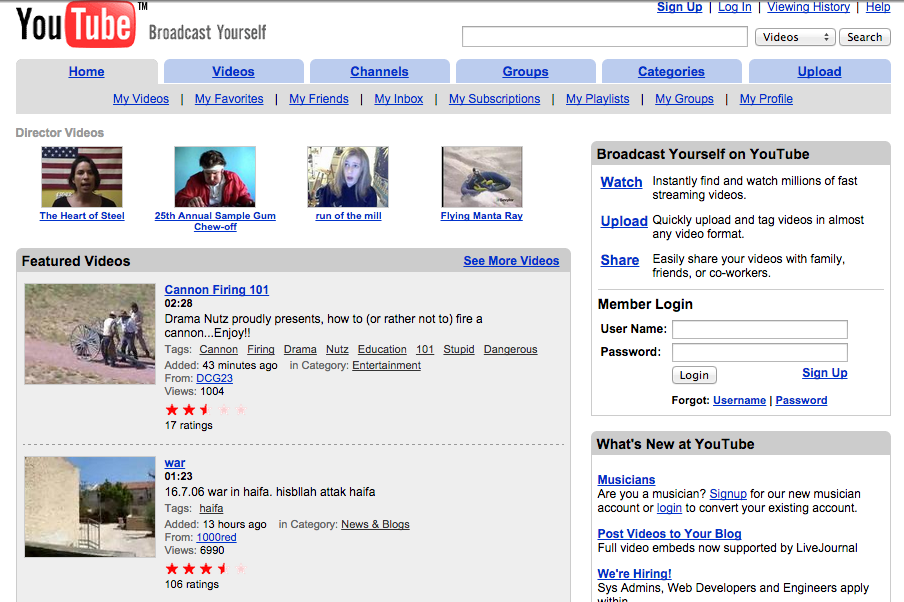 Founded by: Three former PayPal employees, Chad Hurley, Steve Chen and Jawed Karim.
Origin: According to Karim, he had searched the internet in vain for video of singer Janet Jackson's infamous "wardrobe malfunction" at halftime of the 2004 Super Bowl. He thought there really ought to be a site where people can upload and share videos. Hurley and Chen tell a slightly more politically correct story in which they say they had originally envisioned an online video dating service.
Launched: The YouTube.com domain was activated on Feb. 14, 2005. On April 23, 2005, Karim uploaded a video called "Me at the Zoo," which is still available for viewing on YouTube. The site wouldn't officially be launched until Dec. 15, 2005. By then, the site was already receiving 8 million views a day.
Growth: More than 500 hours of video are uploaded to YouTube every minute. Thousands of people make their living as full-time "YouTuber" content creators.
Today: YouTube employs 1,121 people and brought in about $15 billion in revenue last year.
---
Twitter
2006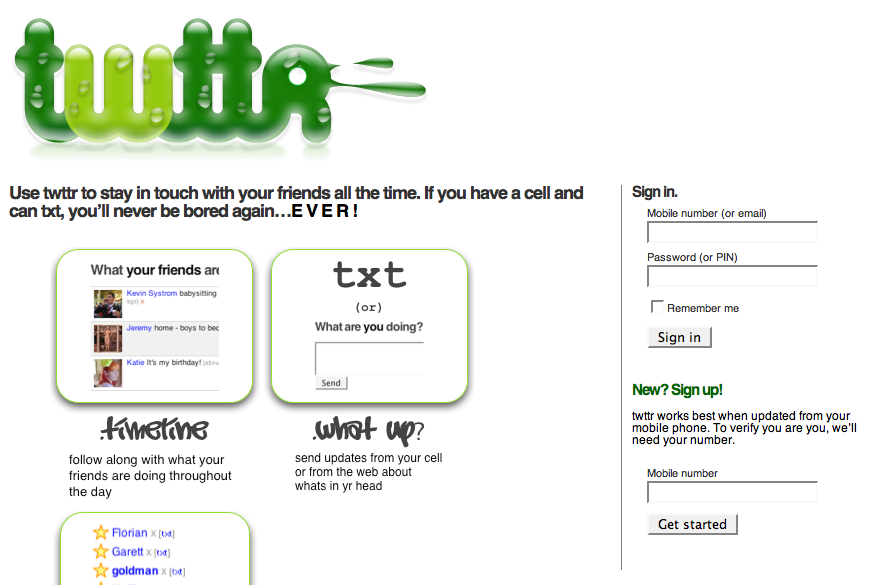 Founded by: New York University student and computer programmer Jack Dorsey.
Origin: Dorsey, Biz Stone, Evan Williams and Noah Glass worked for an Adobe Flash-based podcasting company that wasn't doing so well. Dorsey came up with an idea for a service to distribute SMS text messages to small groups. He called the service "twttr."
Launched: Dorsey sent his first tweet on March 21, 2006. The service was received warmly by attendees of the South by Southwest conference/festival in March 2007. The next month, the podcasting company spun Twitter off into a separate company.
Growth: By 2008, users were posting 100 million tweets per quarter. In 2010, users gained the ability to see photos attached to tweets without having to leave Twitter itself. In 2016, Twitter increased the number of characters allowed in a tweet from 140 to 280 – not including the users name, or "handle." By early 2019, Twitter had 321 million active users.
Today: Twitter employs 4,600 people and brought in about $3.46 billion in revenue last year.
---
Instagram
2010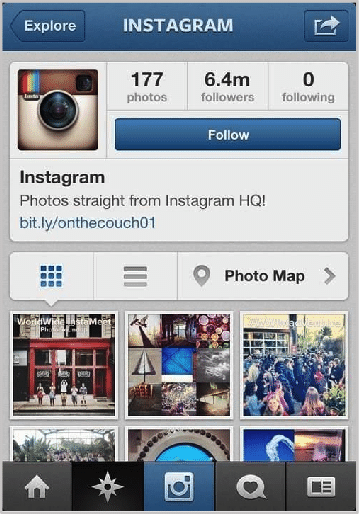 Founded by: Programmers Kevin Systrom and Mike Krieger.
Origin: Systrom and Krieger teamed up to build an app they called Burbn, which would allow users to check in to various sites and events. They realized their idea would be too similar to Foursquare, so they re-focused on an app to allow users to easily share photos.
Launched: Krieger posted the first Instagram photo on July 16, 2010, from South Beach Harbor, San Francisco. Systrom responded shortly afterward with a photo of his dog and his girlfriend's foot. Fewer than three months later, Apple released an Instagram app via its App Store.
Growth: Instagram was an immediate hit. When a version was released for Android phones on April 3, 2012, more than a million users downloaded it that first day. Six days later, Facebook bought Instagram for $1 billion in cash and stock but said it planned to keep Instagram independent. More than a billion people use Instagram every month.
Today: Instagram employs more than 450 people and brought in about $20 billion in revenue last year.