Today is National Babe Ruth Day, in honor of one of the greatest baseball players ever. Ruth played 22 seasons, setting records for most years leading the league in home runs, most total bases in a season, highest slugging percentage in a season and most career home runs – the latter mark would stand for 39 years.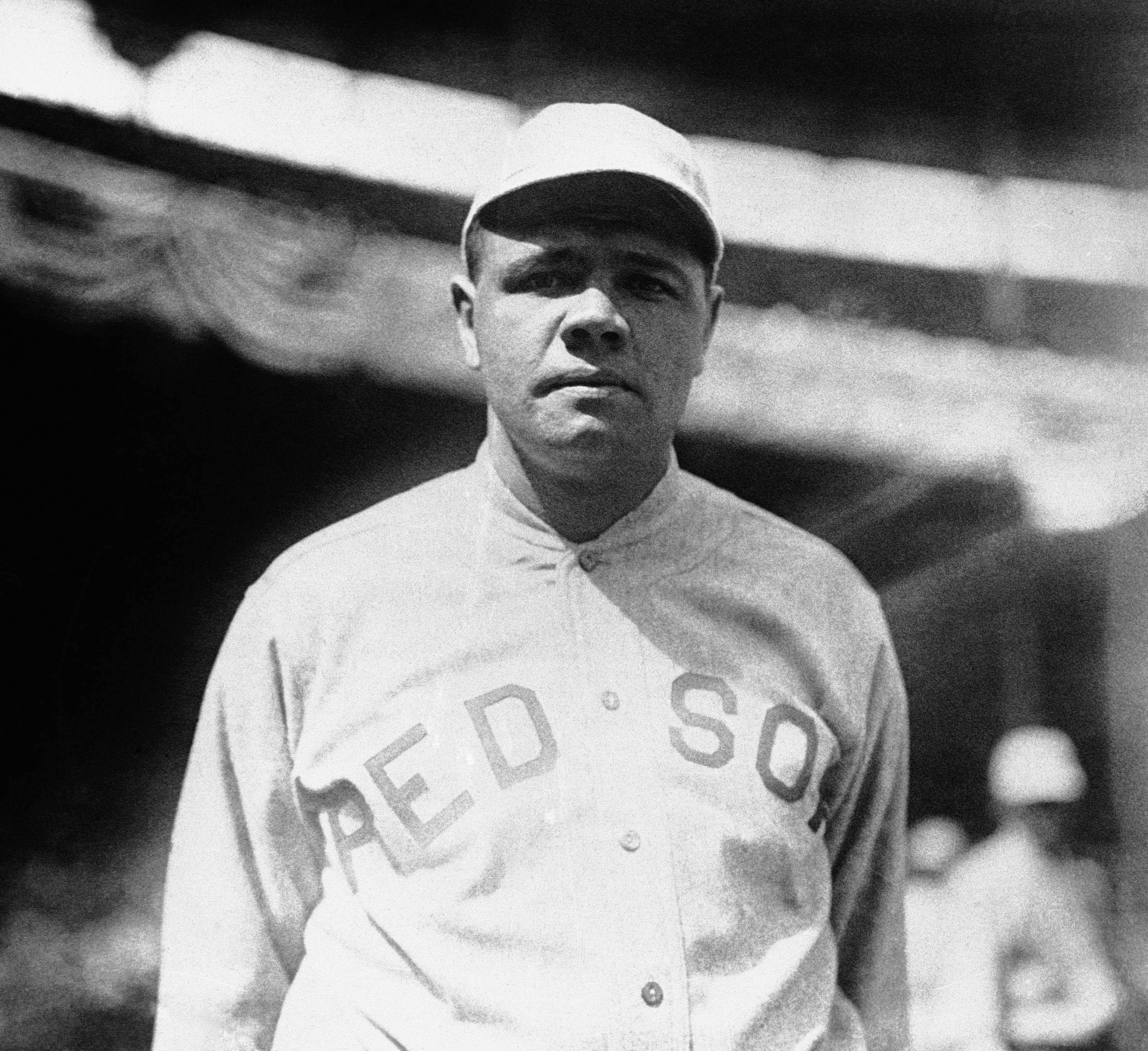 George Herman Ruth was only 19 years old when he signed with the Baltimore Orioles – at the time, a minor-league affiliate for the Boston Red Sox.
He wasn't old enough to sign a contract, so the owner of the Orioles had himself declared Ruth's legal guardian. Other players began calling Ruth "Babe."


Ruth, a pitcher, proved so outstanding that the Red Sox called him up to the majors fairly quickly. Twice, Ruth won 23 games in a season. Three times during Ruth's tenure with them, the Red Sox won the World Series. In 1916, Ruth pitched 13 scoreless innings in a single game.


Ruth asked the Sox to use him on days in which he didn't pitch. In return, he tied for the major league home run title in 1918.

In 1919, the Red Sox made a point of sending Ruth to the plate more often to make better use of his hitting ability. He responded by setting a single-season home run record.
---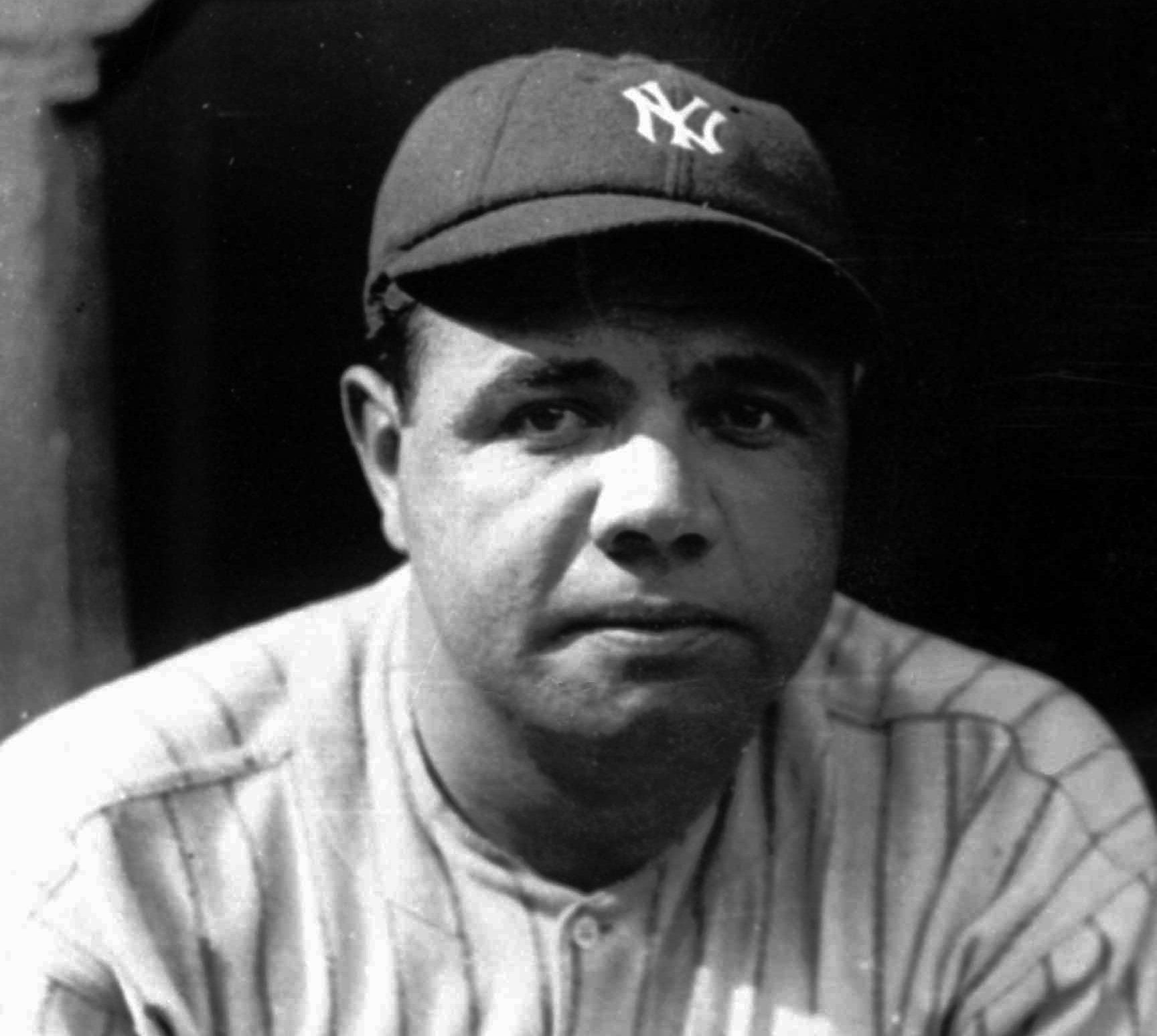 On Dec. 26, 1919, the financially strapped owner of the Red Sox sent Ruth to the New York Yankees for $100,000 – nearly $1.5 million in today's dollars. This marked the end an era of great fortune for the Red Sox. The team wouldn't win another World Series for 86 years. Red Sox fans would call this "the Curse of the Bambino."
As good a pitcher as Ruth was, the Yankees were more interested in his batting skills. They made him a full-time outfielder, which allowed Ruth to concentrate on knocking in runs.


In 1921, Ruth would pass Roger Connor's 138 home runs – to become baseball's all-time career home run hitter at age 26. Ruth would also lead the league that year in runs and runs batted in. Ruth would start out 1922 by signing a new contract for more than twice as much as the largest ever at that point.


In 1923, the Yankees moved into a new stadium in the Bronx – one that would come to be called "the House that Ruth built." The Yankees won their first of four World Series championships during the Ruth era.




Ruth topped his own single-season home run record with 60 on Sept. 30, 1927. "Sixty!" Ruth was quoted as saying after the game. "Let's see some son of a bitch try to top THAT one!" The Yankees would win 110 games that season and sweep the World Series in four games.


Ruth's 1930 contract with the Yankees paid him $80,000 a year for two years: Two-and-a-half times more than the next-highest-paid player and $5,000 a year more than President Herbert Hoover was making.



In Game 3 of the 1932 World Series – played at Wrigley Field against the Chicago Cubs – Ruth paused between pitches to point to the center-field wall. He then hit the next pitch over that spot. This "called shot" has become a huge moment in baseball lore.


---
By 1934, Ruth's penchant for partying and drinking had caught up with him. At 39-years-old he was aging and slowing down. The Yankees traded Ruth to the Boston Braves, which promised to consider him for a management position.

That never happened and an unhappy Ruth would retire two months into the 1935 season.
Ruth spent the next several years toying with his celebrity. He became a batting consultant and played a lot of golf.
Ruth was diagnosed with cancer in 1946 and his case progressed quickly. When he returned to Yankee Stadium for its 25th anniversary celebration on June 13, 1948, Ruth was forced to use a bat as a cane.
Ruth would die on Aug. 16, 1948 at age 53.