Ninety years ago Sunday, the cartoon character of Betty Boop made her debut with the release of the Fleischer Studios animated short "Dizzy Dishes."
Except this wasn't quite the Betty Boop that you might be familiar with. She wouldn't show up for another 17 months.
---
"Dizzy Dishes" is about a restaurant owner who is more interested in the series of floor acts than he is in preparing and serving food. He falls in love with Betty at first sight as she sings a fairly sexy song. Betty, who doesn't yet have a name, is just a side character to the plight of poor Bimbo.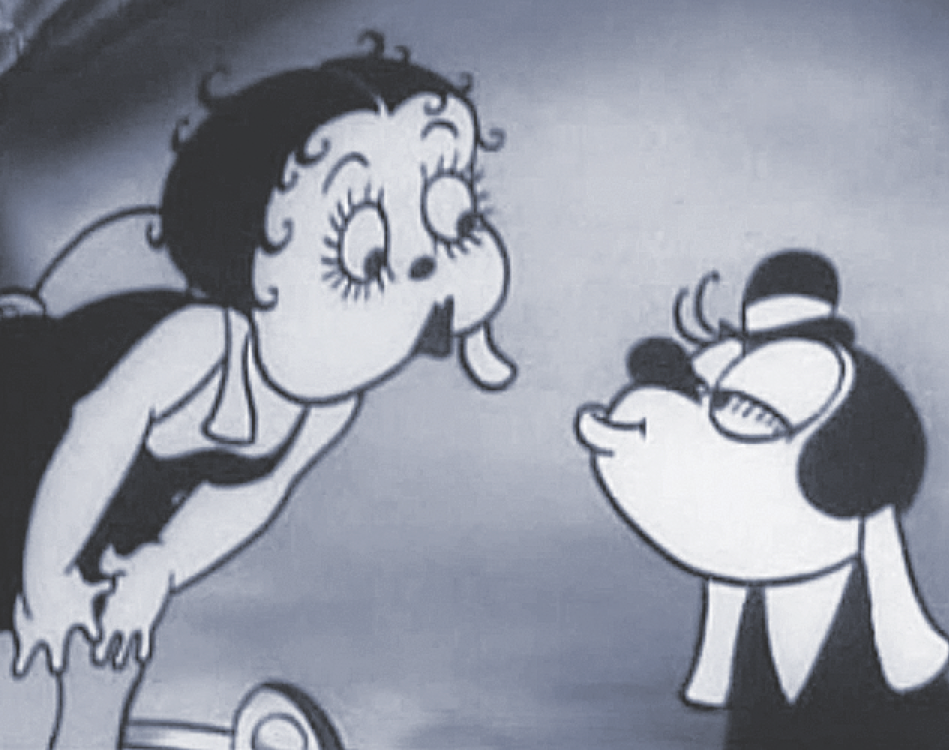 As you can see, Bimbo is a cartoon dog. But then again, so is Betty: She's meant to be a French poodle. Note her little doggie nose and floppy ears. It wouldn't be until her 12th appearance in a Fleischer cartoon that she'd morph into a human, with her nose turning the same shade as her skin and her ears turning into hoop earrings.
Betty was a "flapper": A liberated woman of the era, more commonly associated with the 1920s. As Fleischer Studios developed the character over the years – and eventually gave Betty her own series of cartoon shorts – the directors gradually made her more shapely and more cloying with her "Boop-Oop-a-Doop" style of talking and singing.
This wasn't uncommon in cartoons of the time. In fact, in the "Blondie" comic strip, which also debuted in 1930, Blondie's maiden name was Blondie Boopadoop.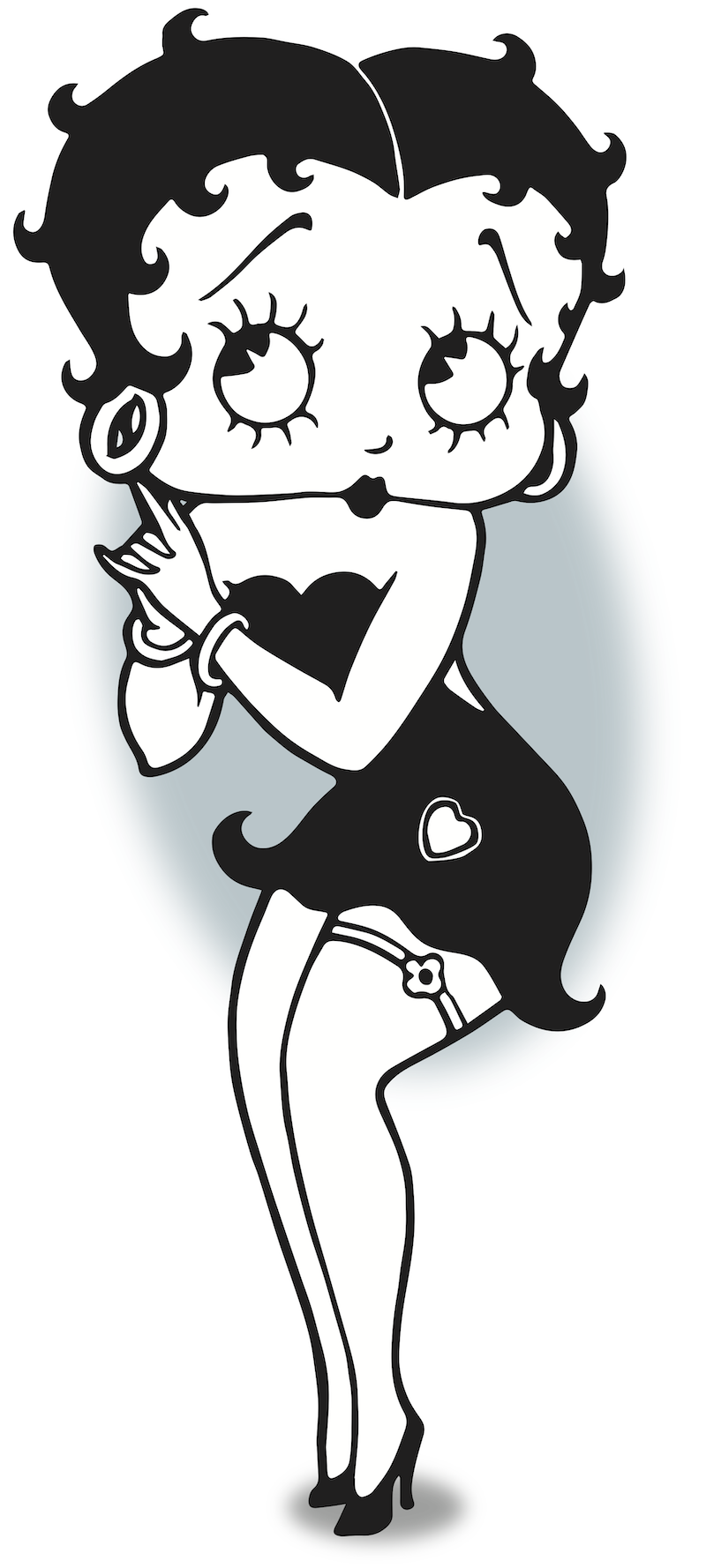 In "Dizzy Dishes," Betty wore stockings that rolled up. But by her seventh film, that had been changed to a more scandalous garter.
But the rush to produce animated art in the early 1930s being what it was, Betty sometimes wore her garter on her right leg and sometimes on her left.
Fleischer Studios – it's still around today – says that the left leg is the correct one but acknowledges that the garter moves around from cartoon to cartoon and sometimes from scene to scene.
---
In 1932, Walt Disney studios signed an exclusive contract with Technicolor, which gave Disney a bit of a monopoly on color cartoons. As a result, Disney's competitors – including Fleischer – didn't create color cartoons until some time later.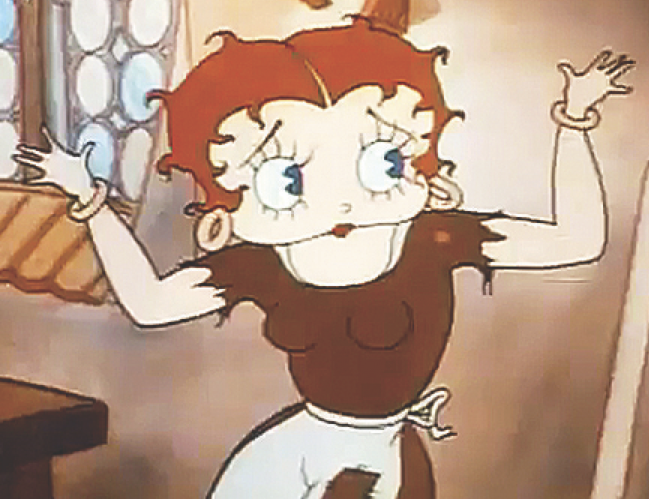 The one and only color Betty Boop cartoon would be the 1934 short "Poor Cinderella," in which Betty has red hair.
Betty would even appear in black and white in her appearance in the 1988 film "Who Framed Roger Rabbit."
---
Boop-Oop-a-Doop goes to court
By 1932, Betty had become such a pop culture icon that she attracted a lawsuit by singer Helen Kane, who, in the late 1920s, had billed herself as "The Boop-Oop-A-Doop Girl." In the '30s, however, Kane's career was in sharp decline and she blamed "unfair competition" from Betty Boop.
Kane claimed the Betty character was a "deliberate caricature" of her own act and sued for $250,000 in damages: that would be $4.7 million in today's dollars. The case made it to court in 1934.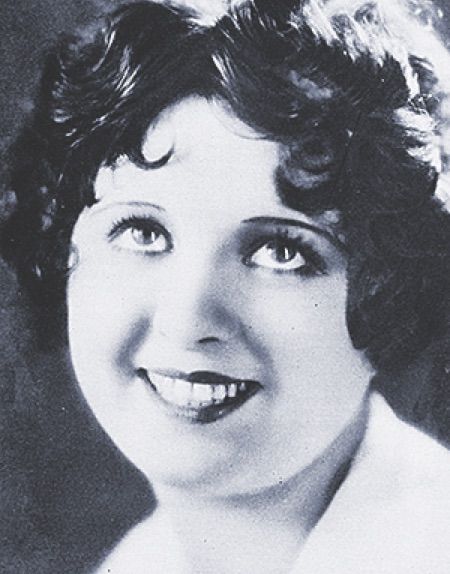 But the case got only so far before defense lawyers brought out their big gun: a theatrical manager who testified that Kane had ripped off her own act from a Black performer who often performed at Harlem's Cotton Club: Esther Lee Jones, who went by the stage name of Baby Esther.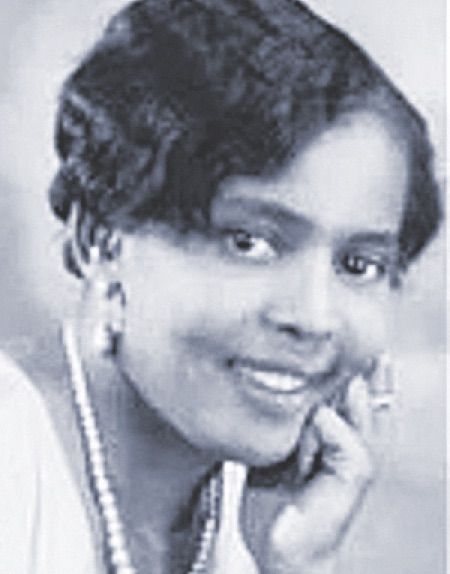 Baby Esther had performed jazz scat singing and had even originated the phrase "boop-oop-a-doop." Esther didn't testify in court – her manager said she had moved to Europe and couldn't be reached – but had recordings of her played in court. The court ruled in favor of Fleischer Studios.
---
In July 1934, new provisions of the Hays Code went into effect, requiring new levels of censorship for Hollywood movies, including animated works. This would impact Betty Boop quite a bit: She had worn increasingly skimpy, tight-fitting outfits showing lots of animated skin.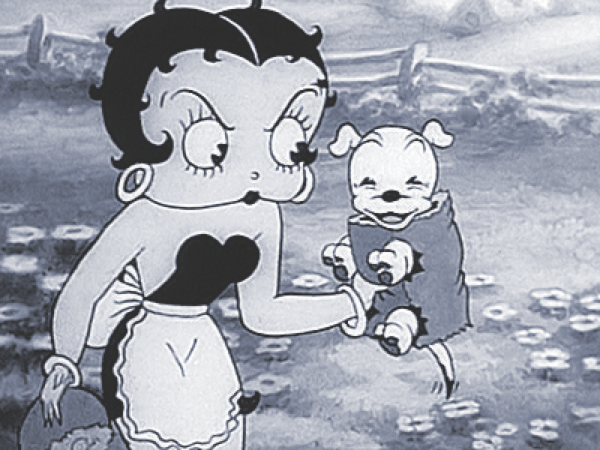 But under the Hays Code, Betty's sexuality was toned down. She would be depicted wearing full dresses or skirts and stopped shaking her hips and winking in the intro segments to her cartoons.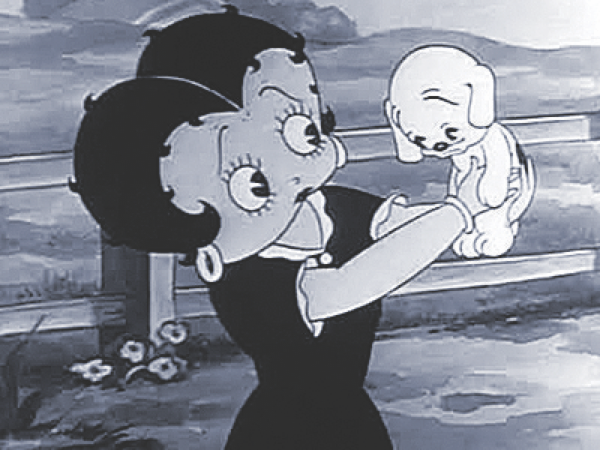 Today, the original Betty Boop short films are owned by Paramount Pictures and licensed to Olive Films. Rights to the character herself are owned by Fleischer Studios but licensed to King Features Syndicate.
---
Notable moments in the career of Betty Boop
Fleischer Studios made 124 short animated films over nine years featuring Betty Boop.