Aug. 16 is National Roller Coaster Day. Here's a look at the popular amusement park rides:
---
THE PHYSICS OF ROLLER COASTERS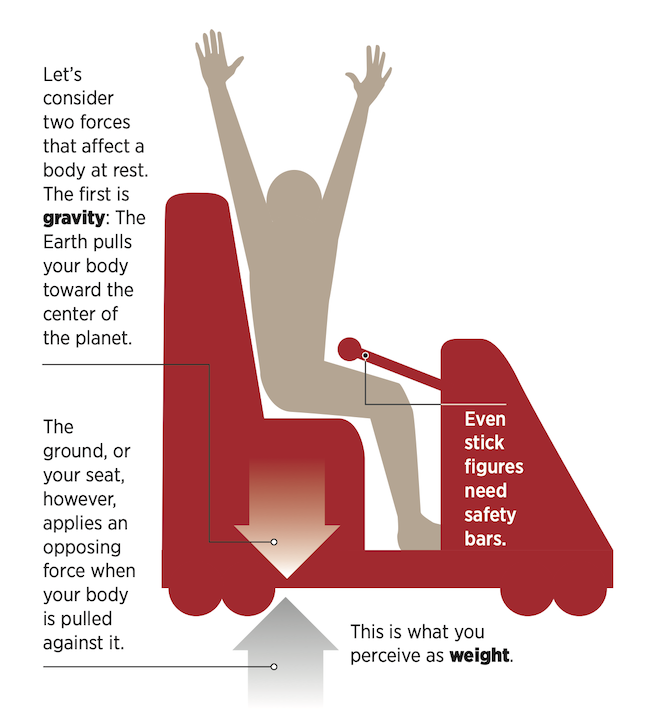 A roller coaster puts all of these forces – gravity, acceleration and inertia – into play and alternates them in unexpected ways to make your ride seem recklessly fast and dangerous. Which it isn't, of course. Insurance companies would never allow that.
---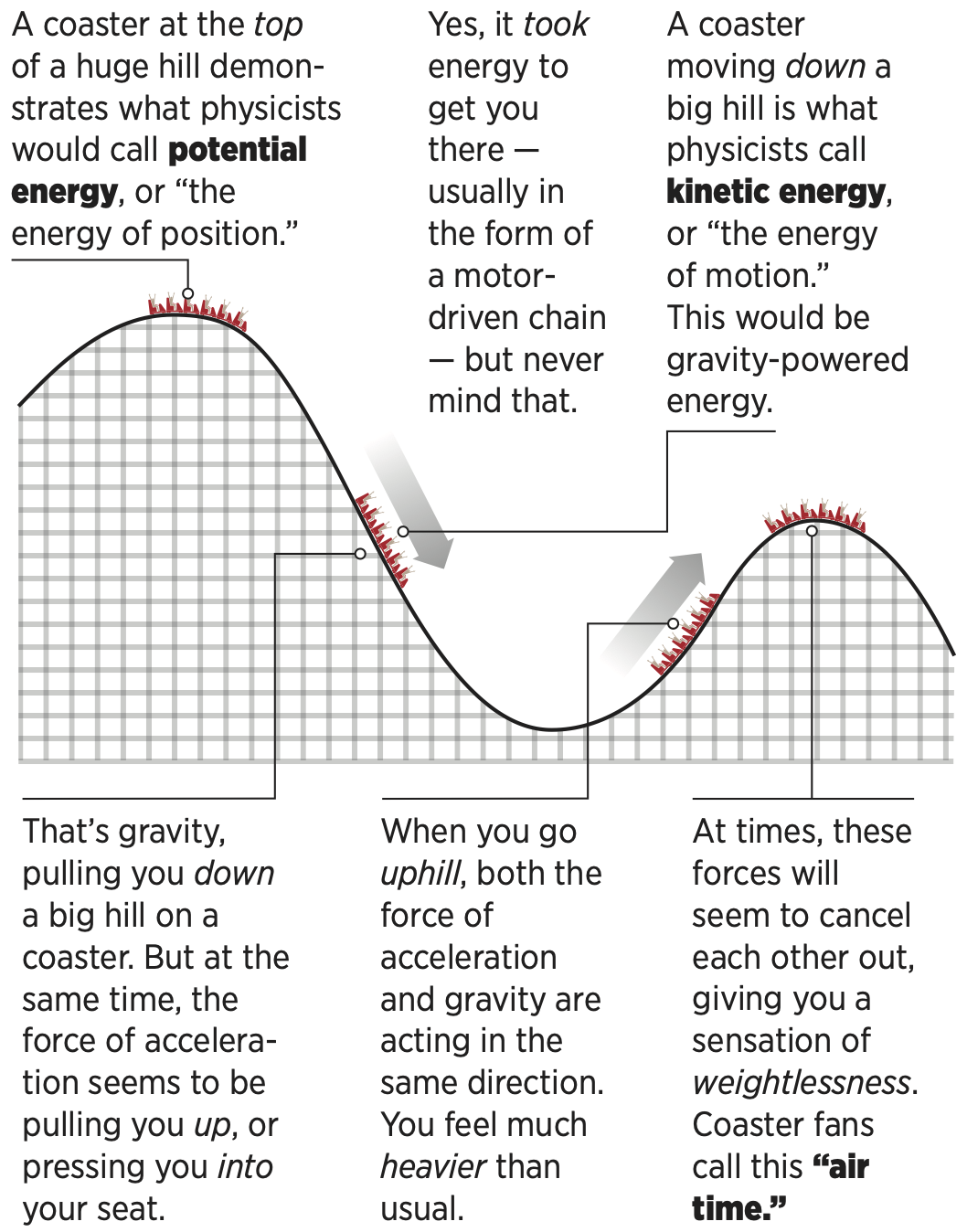 ---
WOOD VS. STEEL
While there are several kinds of roller-coaster trains and track layouts, there are two primary types of coasters: Those with tracks made of tubular steel and those with tracks made of wood with steel rails. Wooden coasters go back to the 1920s and provide a more traditional coaster experience: See the Timber Terror at Silverwood, below.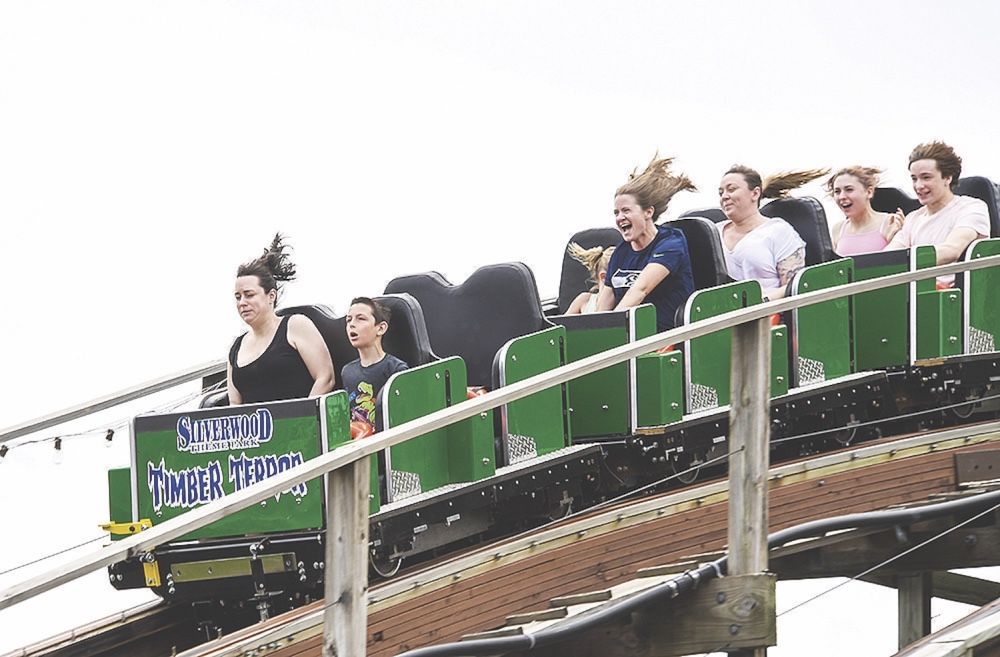 Tubular-style tracks – invented by the Walt Disney Co. for the Matterhorn ride in California's Disneyland in 1959 – make for a smoother and faster ride. A great example: The Corkscrew at Silverwood, at the top of this page.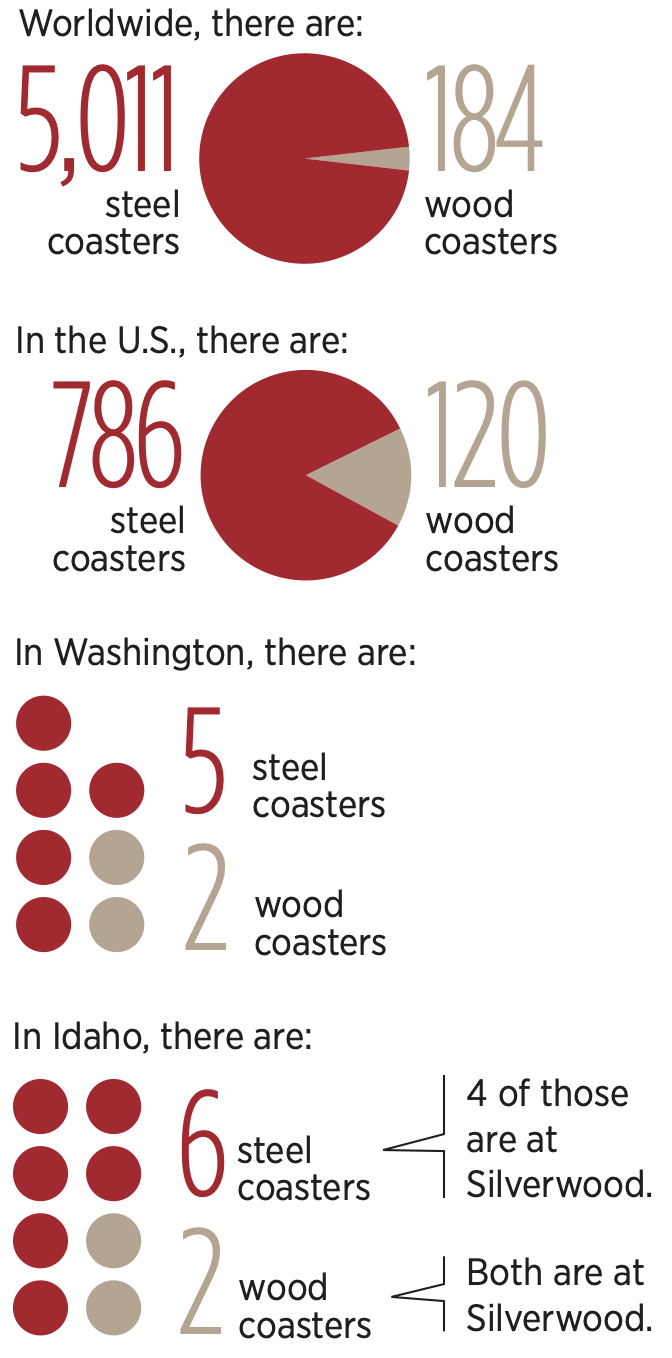 ---
ROLLER-COASTER SUPERLATIVES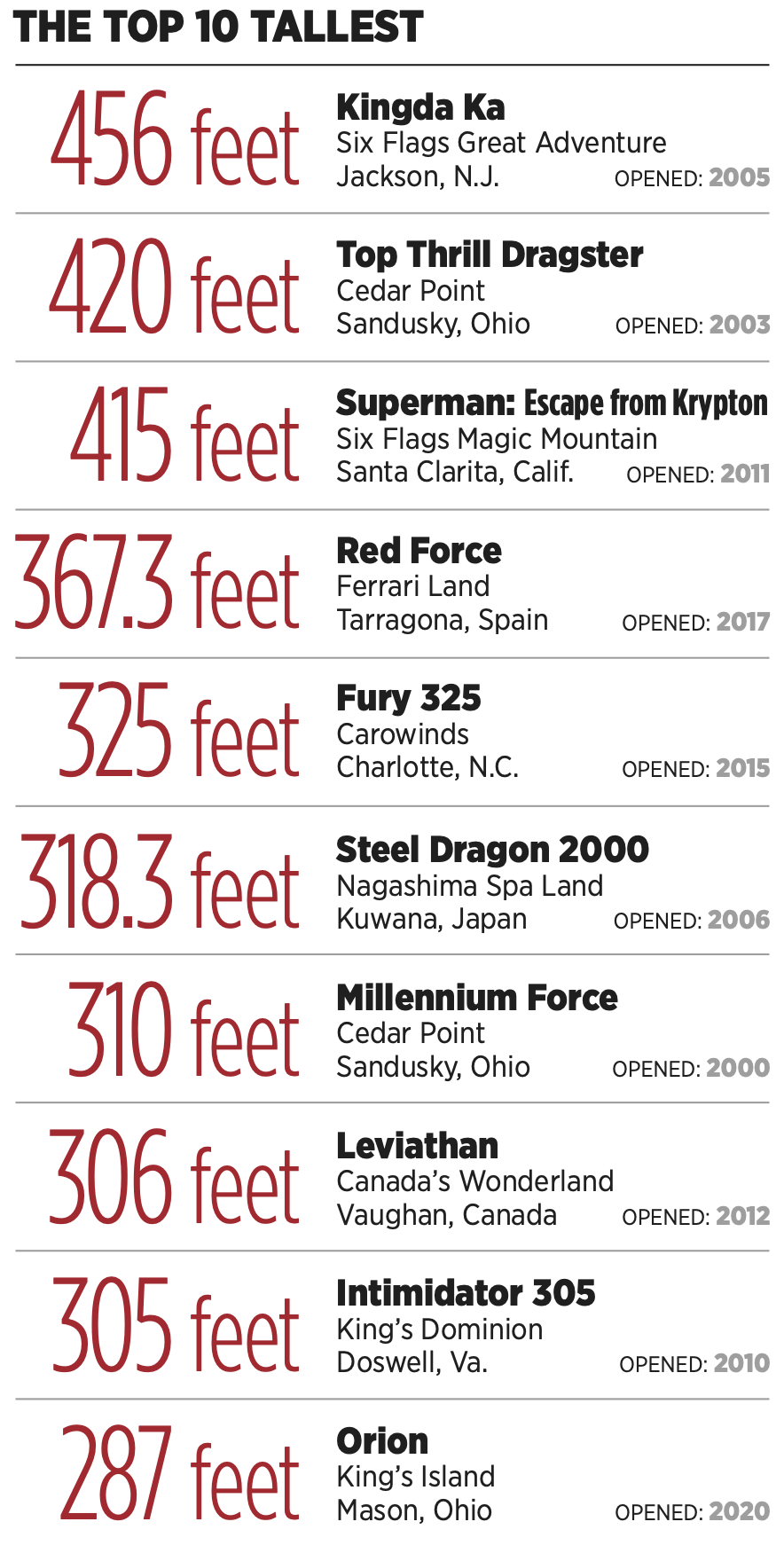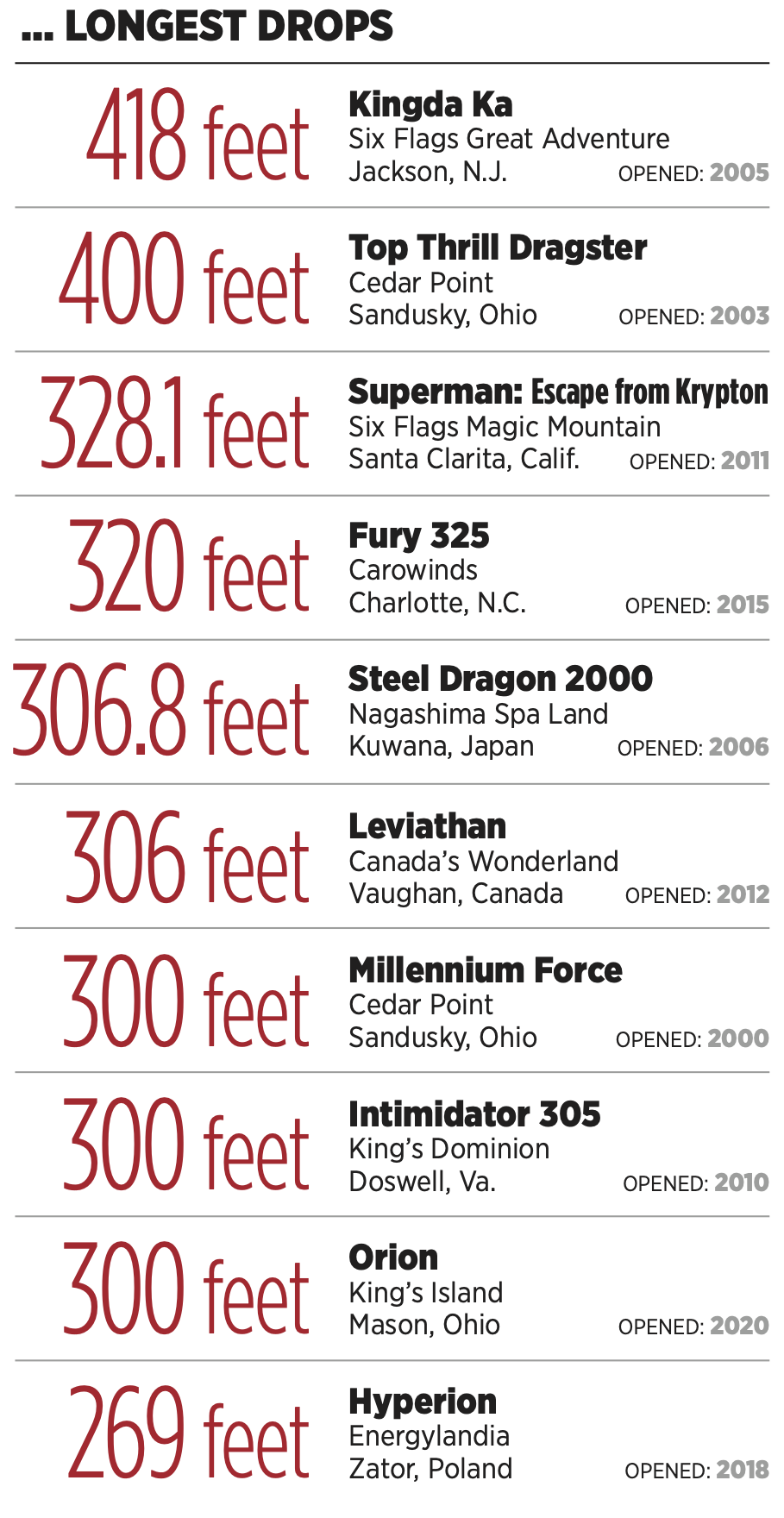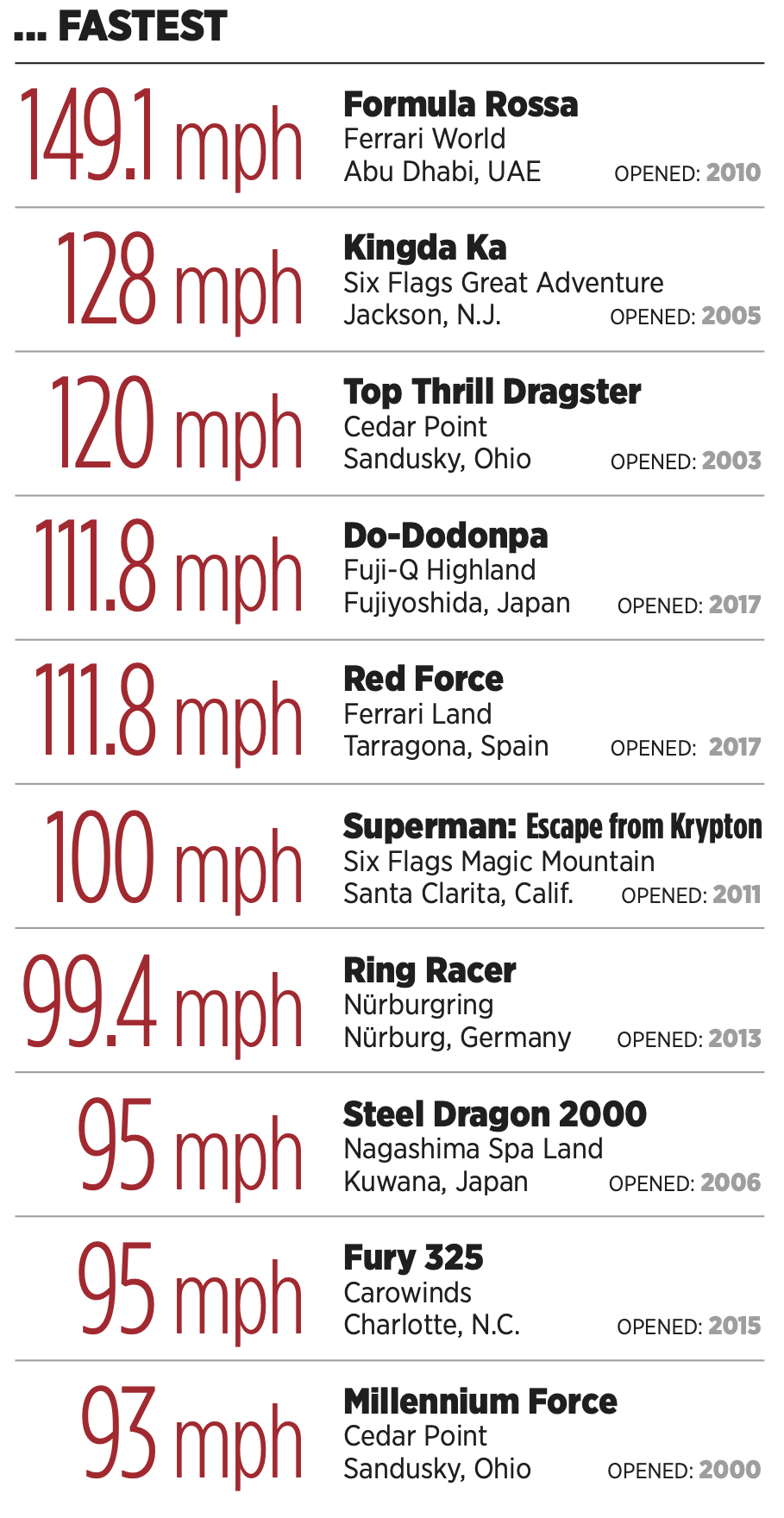 Sources: Roller Coaster Database, Coaster101.com, Scientific American, History.com, Library of Congress, RollerCoasterPhysics.com, UltimateRollerCoaster.com, HowStuffWorks