USPS 'not to be messed with': Postal workers, protesters gather at Spokane post office A group of about 30 people gathered around the U.S. Post Office in downtown Spokane on Tuesday calling for public support and criticizing Postmaster General Louis DeJoy for causing delays in mail.
They also criticized Rep. Cathy McMorris Rodgers in response to her vote against a bill providing emergency funding to the Postal Service, while more than two dozen Republicans aligned with Democrats to pass the bill.
Rodgers voted against the legislation, "even though her district is in rural Eastern Washington and would be the very first to see cut backs to service," according to a news release about the rally from the American Postal Workers Union.
The House of Representatives approved an additional $25 billion in funding for the Postal Service and the reversal of recent operational changes that critics say slowed mail delivery.
With more than 30 states requiring ballots to be delivered by Election Day, regardless of when the ballot was postmarked, even one day of delay could render a vote useless, said Ken Cruz, legislative director at the American Postal Workers Union in Spokane who helped organize Tuesday's event.
"The Postal Service is not to be privatized, it's not to be messed with," Cruz said. "Keep the pressure on our politicians to fund the post office. Stop the delays."
Threats to the Postal Service are not new, said Tom Marion, a retired postal worker. He saw moves to privatize the USPS as early as the Reagan administration and he's come to protests in the past, once being the only person to show up. Now he sees momentum building around support for the Postal Service.
"I think it has a lot to do with our impeached President," Marion said. "He's a lightning rod for a lot of things."
But Wanda Emmert, who's worked for USPS for 36 years, said she wasn't there to talk about Rodgers or politicians. In her eyes, the issue of supporting USPS is not political.
"All of us sign an integrity pledge. For people to think we don't care about them, that's wrong," Emmert said. "We're a public Postal Service. We're not a business. We just want the public to know we work for them."
Sheri Butler, who has worked for USPS for 19 years, said she listened to DeJoy's House hearing Monday, in which Democrats pressed DeJoy about whether he knew his operational changes would lead to mail delays.
DeJoy has stopped removing mailboxes and sorting machines, although he said he won't return hundreds taken away since he started in June. Butler, listening to the hearing, didn't think lawmakers pressed DeJoy hard enough.
Butler has seen budget cuts for years and said it's "sad" people didn't care about the Postal Service until COVID-19 forced Americans to consider voting by mail across the country. She said, though USPS needs more money to operate with enough hands on deck, the Postal Service is trustworthy and essential.
Butler pointed out the important things sent through mail – titles to cars, licenses, bills, medications and ballots.
"In Washington, we've always been responsible for voting for the ballots, so I think it's just a scare tactic," Butler said of fears that mail-in voting will lead to mass fraud. "This whole issue shouldn't be political because the post office isn't political. We serve everybody."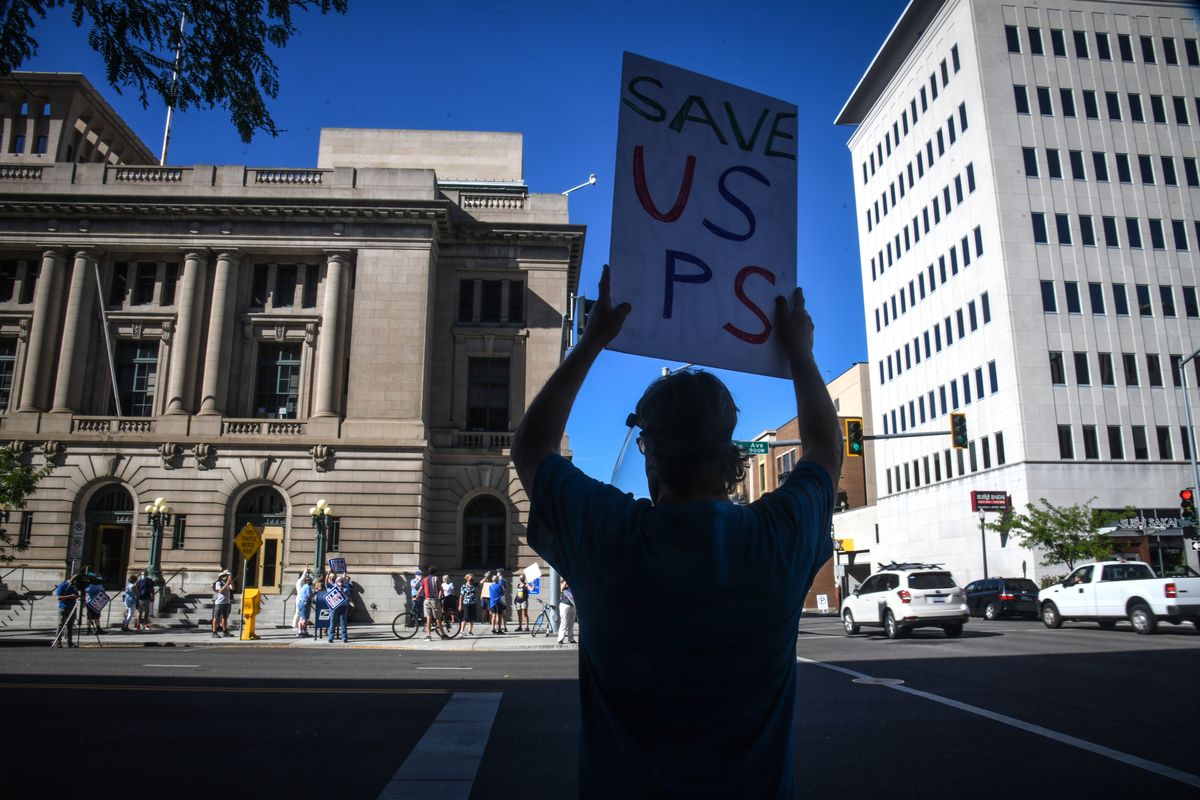 ---