While not all occupants of the White House have been dog lovers – two examples: Harry Truman and our current president – many have been. Here's a look at some of the notable pooches who have lived at 1600 Pennsylvania Ave.
---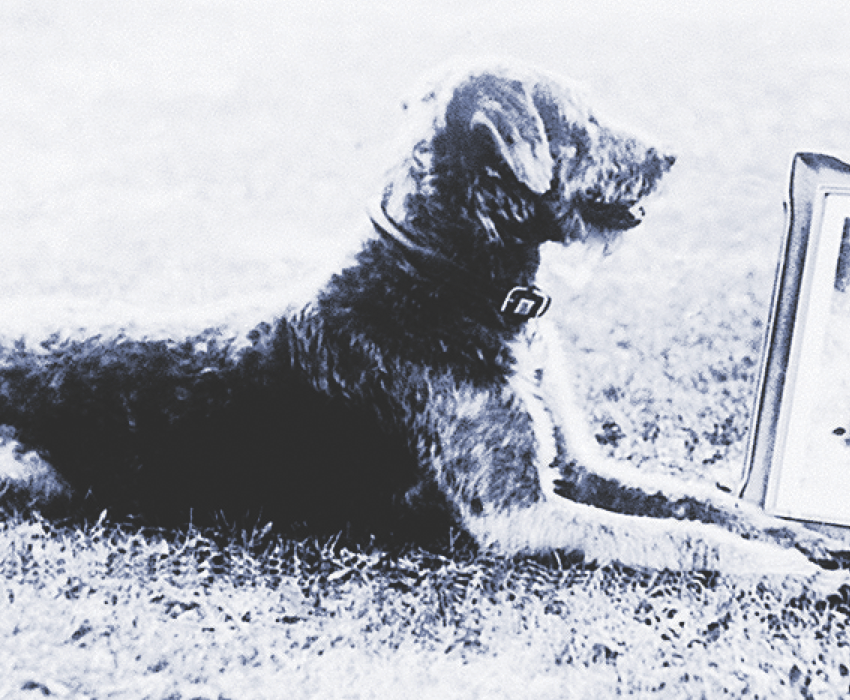 LADDIE BOY
Warren G. Harding
Smithsonian magazine would call Laddie Boy "the White House's first celebrity dog." The Hardings loved their Airedale terrier and gave him free run of the house and grounds. Laddie Boy reportedly even brought Harding his morning newspaper every day. Upon Harding's death in 1923, the grieving dog was given to a Secret Service agent.
---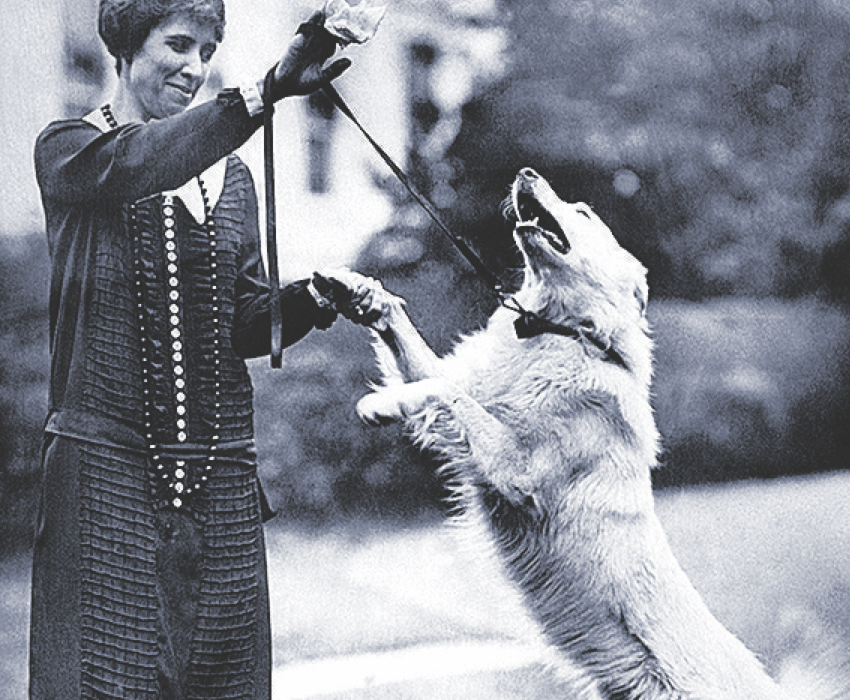 ROB ROY
Calvin Coolidge
"Any man who does not like dogs and want them about does not deserve to be in the White House," President Coolidge said. He and his wife, Grace, owned several dogs. The white collie here was originally named Oshkosh, but Grace changed it to Rob Roy, the name of a popular cocktail. The joke being: This was during Prohibition.
---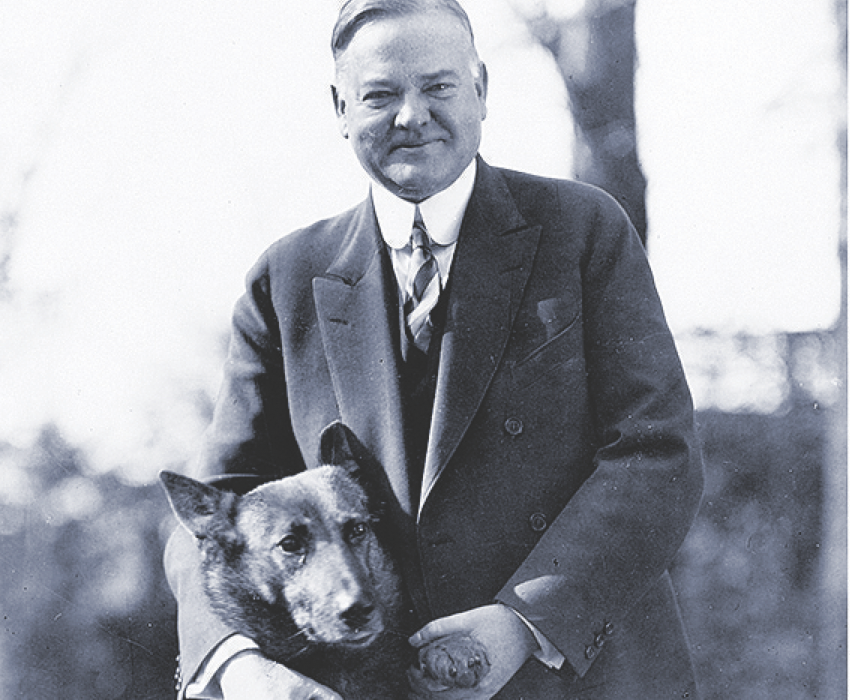 KING TUT
Herbert Hoover
The picture above – "one of the happiest pictures ever made" of Hoover, said the New York Times – was distributed by the Hoover campaign in 1929 in hopes of making the oh-so-serious business expert look more appealing to voters. White House life proved too much for King Tut, however, so the poor dog was sent to de-stress away from city life.
---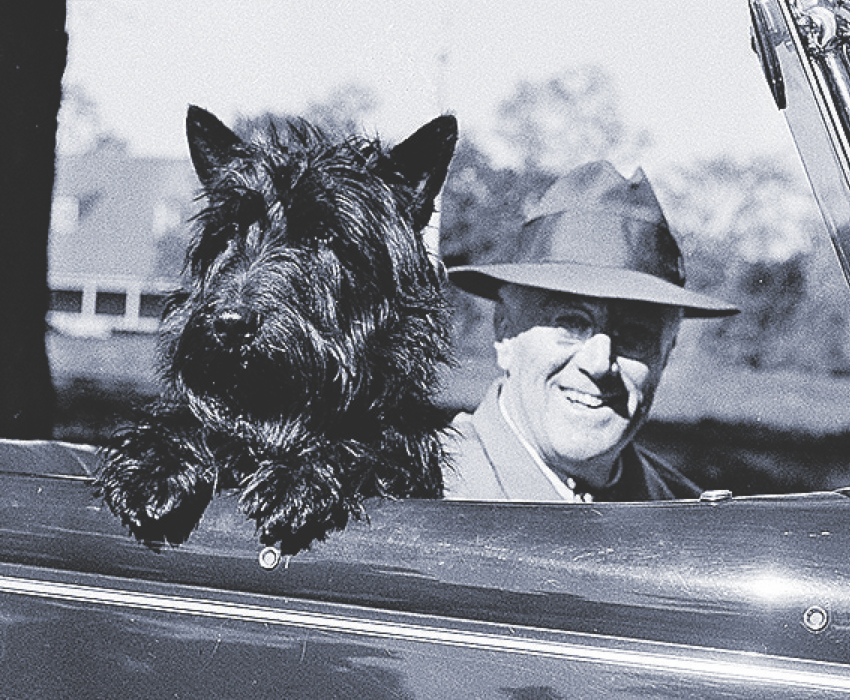 FALA
Franklin D. Roosevelt
Roosevelt owned nine dogs – including one named "President," which probably caused issues for the Secret Service – but the most famous was a Scottish Terrier named Fala. FDR took Fala with him on several of his official trips. When the FDR Memorial was opened in Washington, D.C., in 1997, the statue of Roosevelt had a statue of Fala nearby.
---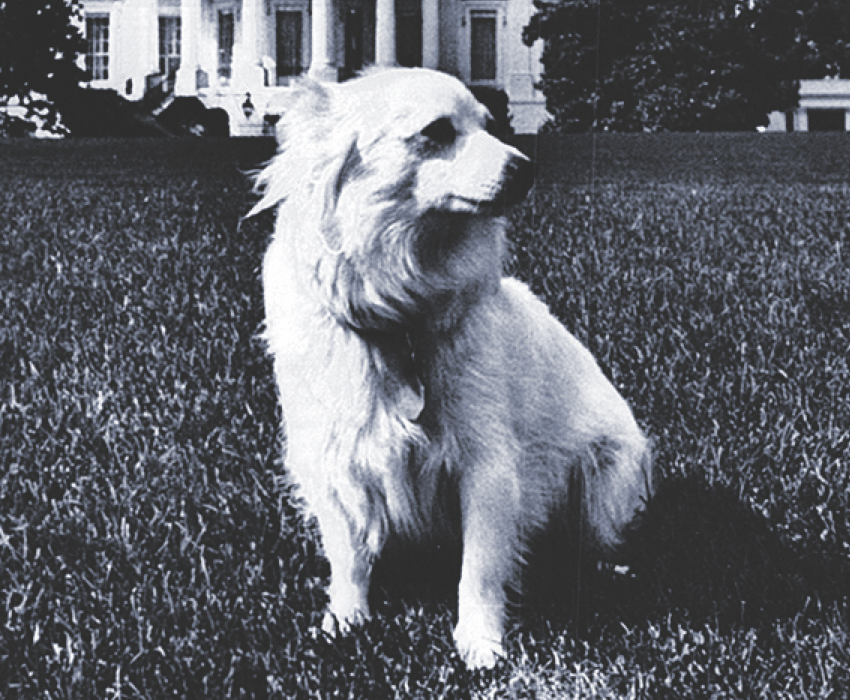 PUSHINKA
John F. Kennedy
In 1960, the Soviet Union sent two dogs into orbit and brought them home safely. A year later, one of the dogs had puppies. Premier Nikita Khrushchev gifted one of those puppies – a mixed-breed dog named "Pushinka," which is Russian for "fluffy" – to first lady Jacqueline Kennedy. Pushinka and Caroline Kennedy's Welsh terrier, Charlie, had four puppies together.
---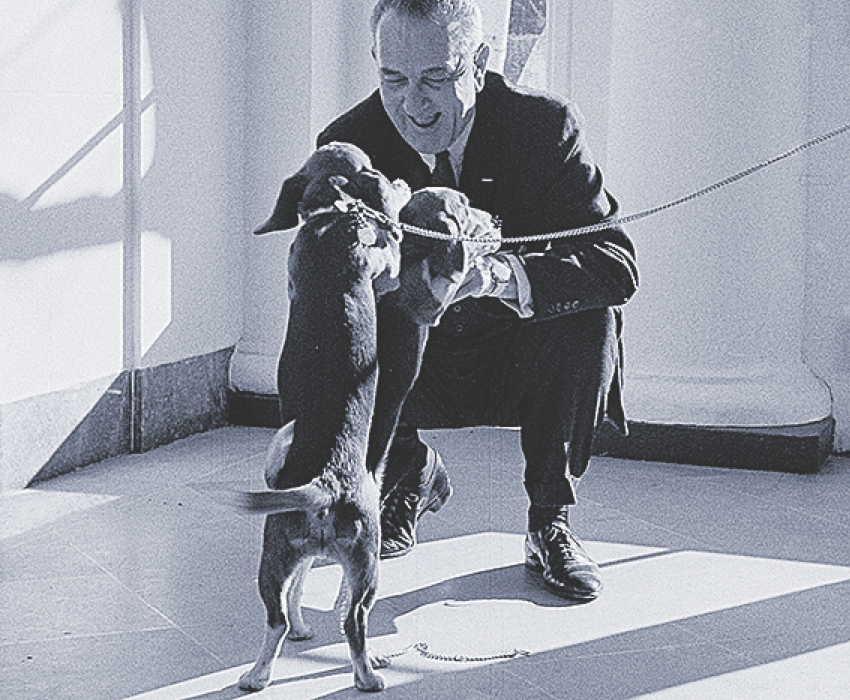 HIM and HER
Lyndon B. Johnson
President Johnson got into a world of trouble in 1964 when Life magazine published a picture of him picking up Him, one of his twin beagles, by the ears. LBJ apologized but pointed out: "I've been pulling Him's ears since he was a pup. He seemed to like it." Her died that year after swallowing a rock. Him was hit and killed by a car at the White House in 1966.
---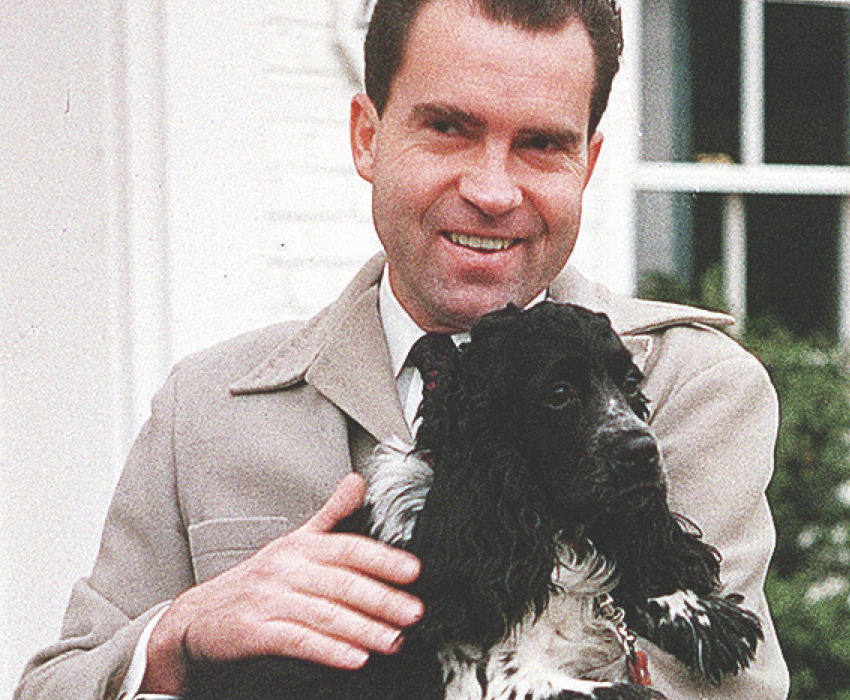 CHECKERS
Richard Nixon
In 1952, Vice President Richard Nixon was accused of misusing campaign contributions. He bought time on national TV to defend himself. What most people remember most about that speech: Nixon told the nation his daughters were keeping one gift in particular, Checkers, a cocker spaniel. Sadly, Checkers died in 1964 and never made it to the White House.
---
LIBERTY
Gerald Ford
Gerald and Betty Ford lost their beloved golden retriever not long before Ford took office. Their daughter, Susan – above, at right – enlisted the help of the official White House photographer to find them another, from a breeder in Minneapolis. One of Susan's first tasks was to find a new name for the 4-month-old puppy. His original name: Streaker.
---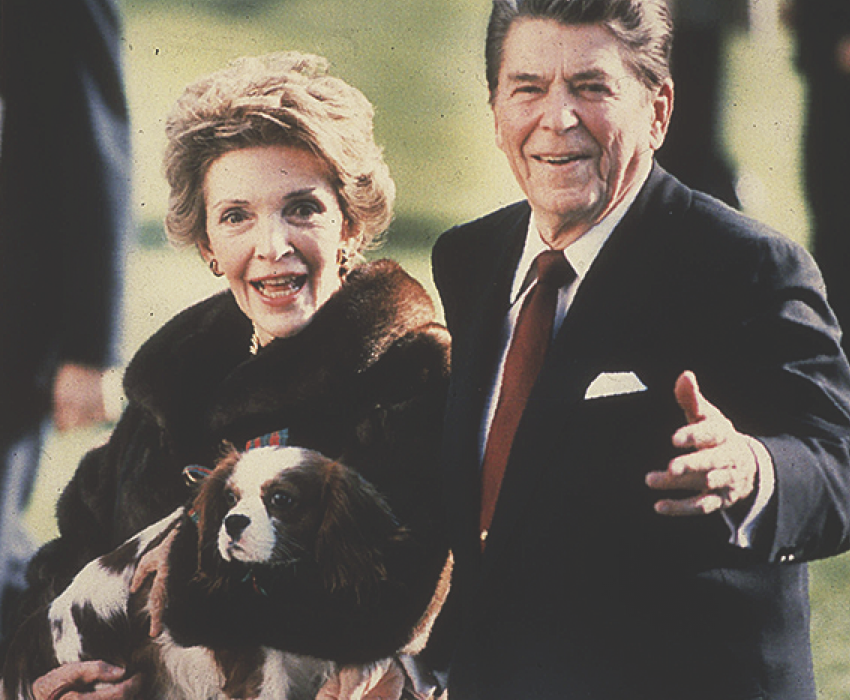 REX
Ronald Reagan
Rex, a Cavalier King Charles Spaniel who was a gift from National Review columnist William F. Buckley, lived in the White House while four other dogs lived on the Reagan ranch in California. Rex was famous for refusing to enter the Lincoln Bedroom – which has long been rumored to be haunted. Rex would stand outside the door and bark.
---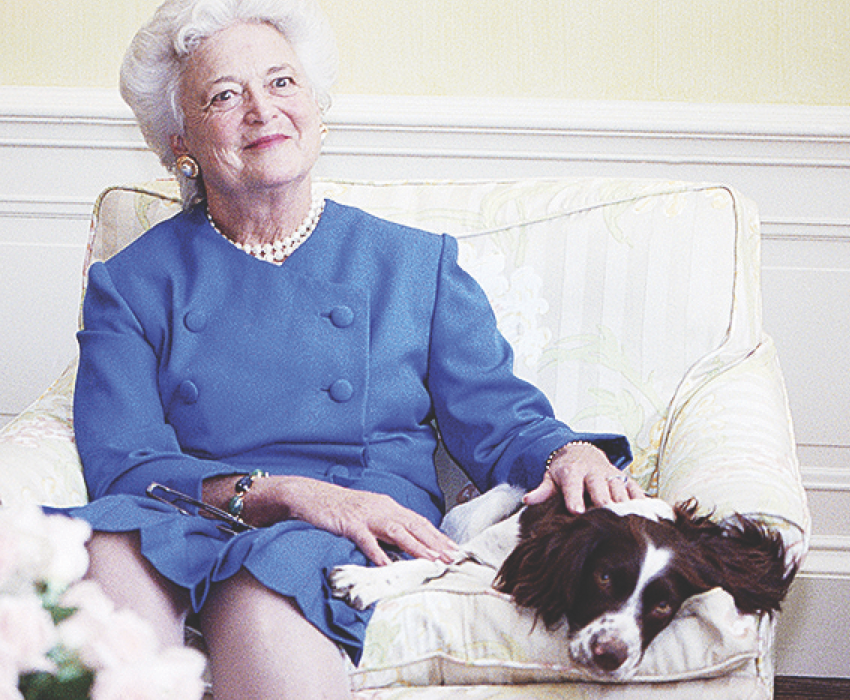 MILLIE
George H.W. Bush
During his reelection campaign, President Bush put down opponents Bill Clinton and Al Gore by saying: "My dog Millie knows more about foreign affairs than these two bozos." While in the White House, Millie – an English Springer Spaniel – "wrote" an autobiographical children's book that topped the New York Times bestseller list in 1992.
---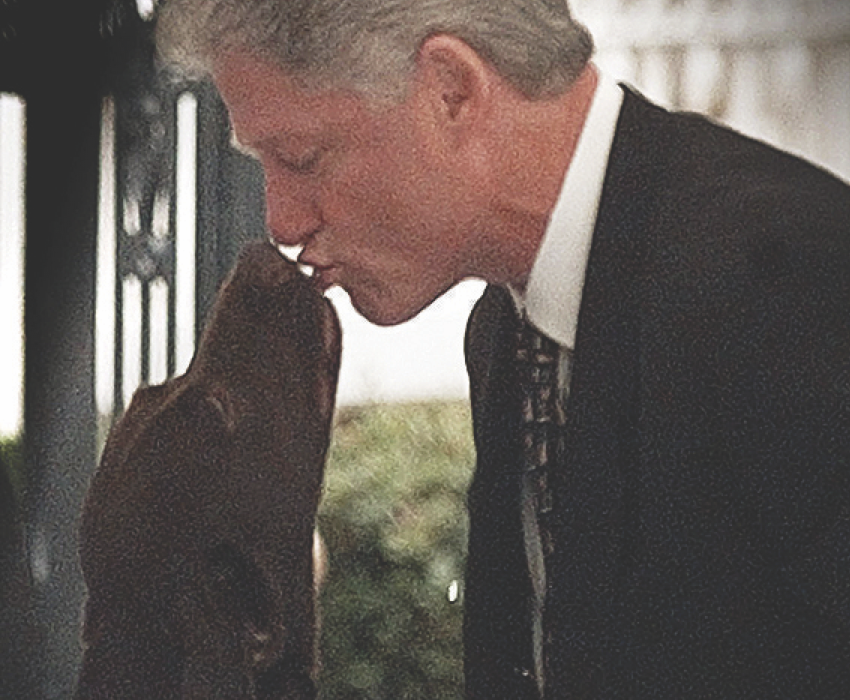 BUDDY
Bill Clinton
When the Clintons moved into the White House, all they had for four-legged companionship was their cat, Socks. Early in his second term, Clinton took in a 3-month-old Labrador Retriever, Buddy. A spokesperson told reporters: "It's the president's desire to have one loyal friend in Washington." Socks, however, made it clear: He hated the dog.
---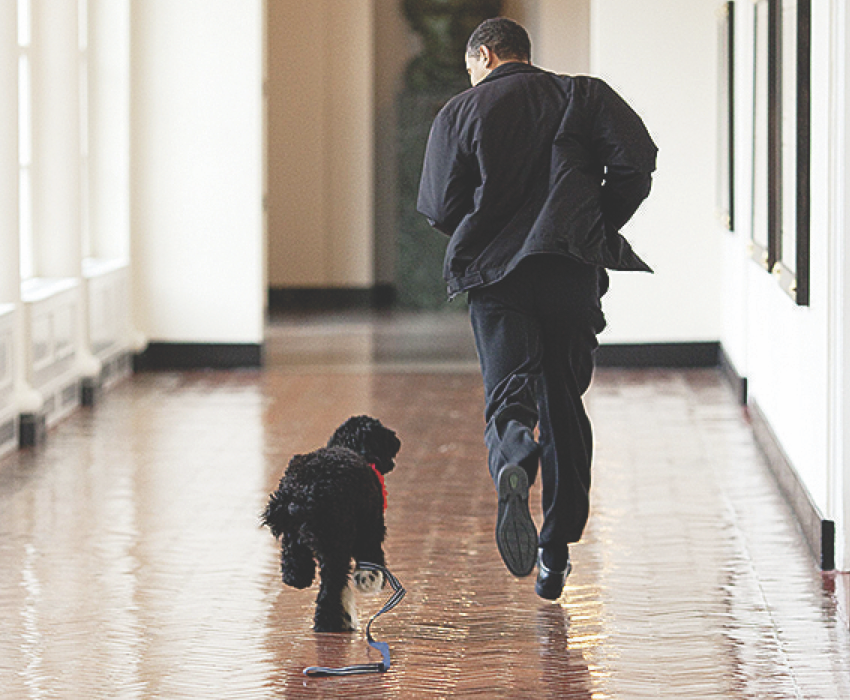 BO
Barack Obama
President Obama had promised his daughters if he won the election, he'd get them a puppy. Two months after he took office, Bo came to visit. The president took a special shine to Bo – that's them, above, racing down the East Colonnade during that visit. The Obamas would adopt Bo and another Portuguese Water Dog, Sunny.