It might seem like the 2020 campaign has been underway for months, now. In fact, one state — Hawaii Republicans — assigned their convention delegates back in December. Here's what you need to know about primary season:
The primaries schedule
The actual primary process is complicated. For starters, if a candidate wins a primary or a caucus, that candidate doesn't necessarily win all that state's delegates. There's a sliding scale that awards delegates depending on the final vote. That scale varies from state to state.
In addition, some state parties don't require delegates to their respective national conventions to vote the way they've been pledged. Which would seem to defeat the purpose of pledging delegates. Also, states have "soft delegates" — the new term for "superdelegates" — delegates who can vote any way they wish.
Because the Republicans have a sitting president, some state GOP parties have decided to hold state conventions to declare their support, rather than voting primaries.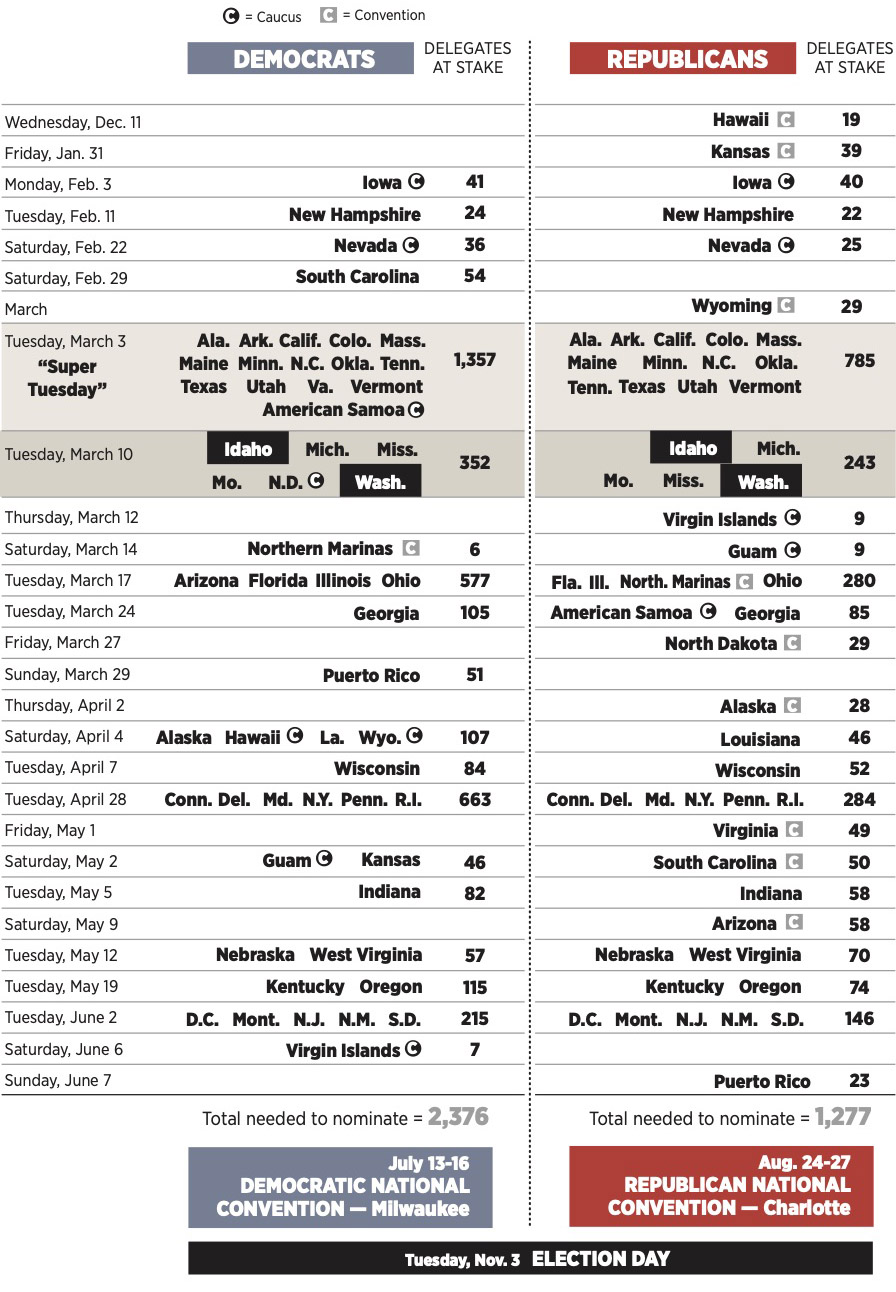 How important are the Iowa caucuses and the New Hampshire primary, anyway?
In 12 out of 15 cases over the past 68 years, the candidate who won the Republican New Hampshire primary went on to win his party's presidential nomination. That's not been the case for the Democrats. Nor have winners of the Iowa caucuses done particularly well at the end of the nominating process.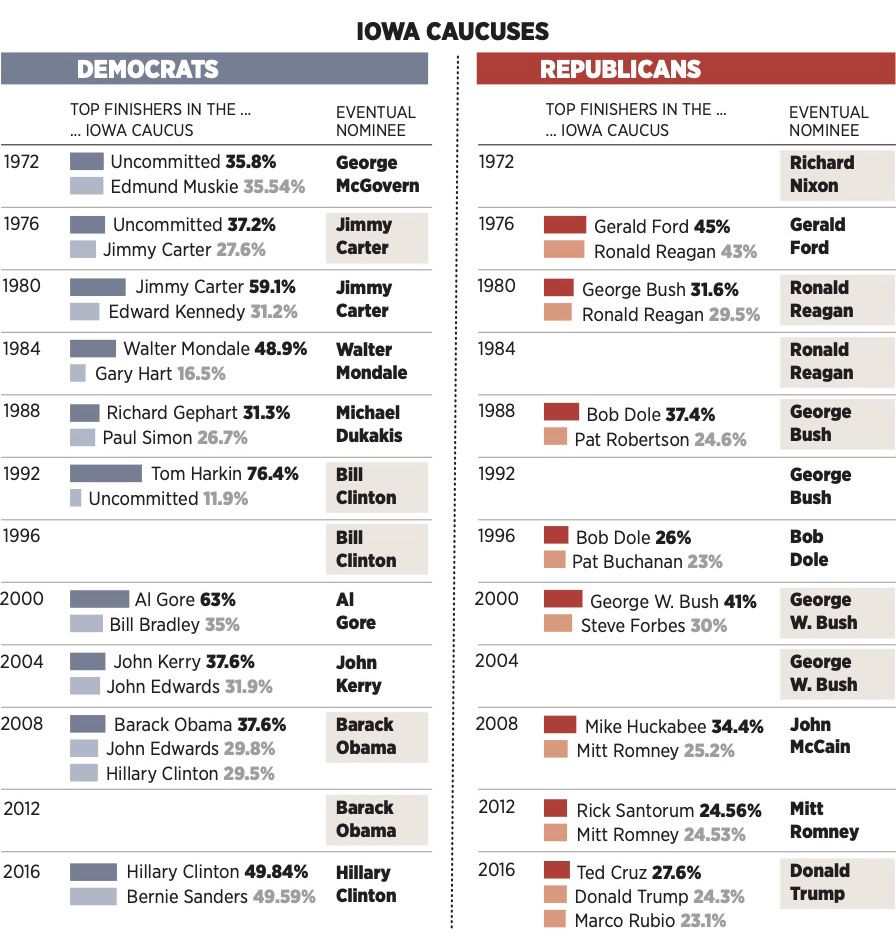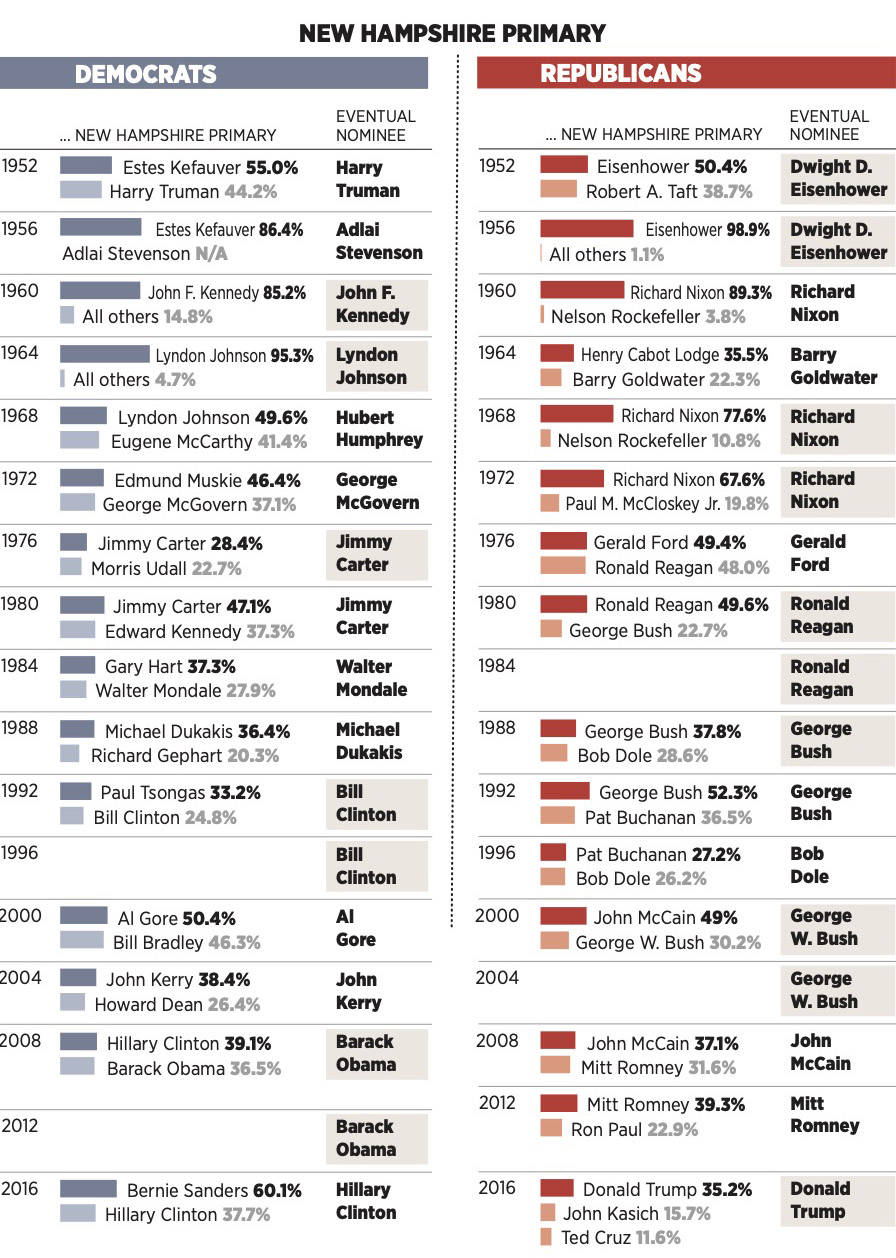 Sources: TheGreenPapers.com, Real Clear Politics, The Washington Post, The Des Moines Register, PrimaryNewHampshire.com, "The Iowa Precinct Caucuses: The Making of a Media Event" by Hugh Winebrenner