Sports > Gonzaga basketball
Recap and highlights: No. 1 Gonzaga holds off Pepperdine, 75-70
Jan. 4, 2020 Updated Sat., Jan. 4, 2020 at 11:25 p.m.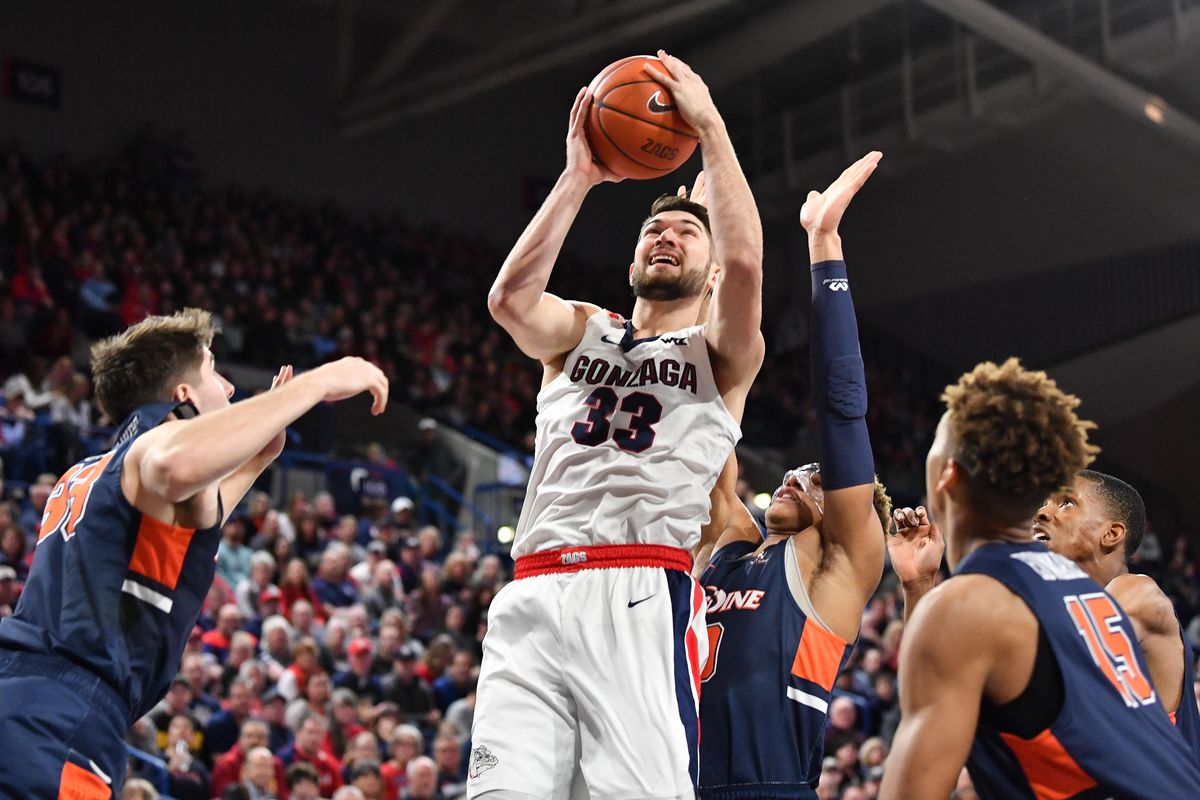 Gonzaga Bulldogs forward Killian Tillie (33) looks for an opening against the Pepperdine Waves during the first half of a college basketball game on Saturday, January 4, 2020, at McCarthey Athletic Center in Spokane, Wash. (Tyler Tjomsland / The Spokesman-Review)
NEXT GAME: Thursday, Jan. 9: Gonzaga Bulldogs at San Diego Toreros, 7 p.m. PST TV: KHQ/ROOT Sports
Killian Tillie scored 20 points, Filip Petrusev had 16 and 10 rebounds and the Gonzaga Bulldogs fended off the Pepperdine Waves 75-70 at McCarthey Atheltic Center on Saturday night.
Colbey Ross scored a game-high 24 points and had 10 assists for Pepperdine. The junior guard played all 40 minutes and was 9-of-21 shooting. He also had 10 turnovers.
Joel Ayayi added 12 points for Gonzaga, which shot just 27.8% form 3-point range and turned the ball over 17 times.
Kameron Edwards had 14 points and 10 rebounds for Pepperdine. Forward Jan Zidek scored 11, making 3-of-6 3-pointers.
Pepperdine raced out to a 13-11 lead in the first five minutes behind 11 points from Ross. Gonzaga adjusted its defense, going to a 3/4-court trap to change the tempo and get the ball out of Ross' hands.
It worked as Ross didn't score for 12 minutes and the Zags built a five-point lead. The lead didn't last long as the Waves were able to pull even at halftime.
Like on Thursday at Portland, Gonzaga came out of the break firing and built a six-point lead behind a 7-0 run.
Pepperdine, again, didn't go away and ripped off a 9-0 run of its own to take a two-point lead with just under 12 minutes left.
Admon Gilder, who came off the bench to score 11 points for GU, hit a 3 to break a 59-59 deadlock with just over 8 minutes to play and followed that up with a layup a minute later to push the lead to five.
After the Zags built a late 71-63 lead, Pepperdine roared back once again, going on a 7-2 run to get within three with a minute left.
But that was as close as they would come as Ross' potential tying 3-pointer was blocked by Tillie with 6 seconds left.
Gonzaga Bulldogs / YouTube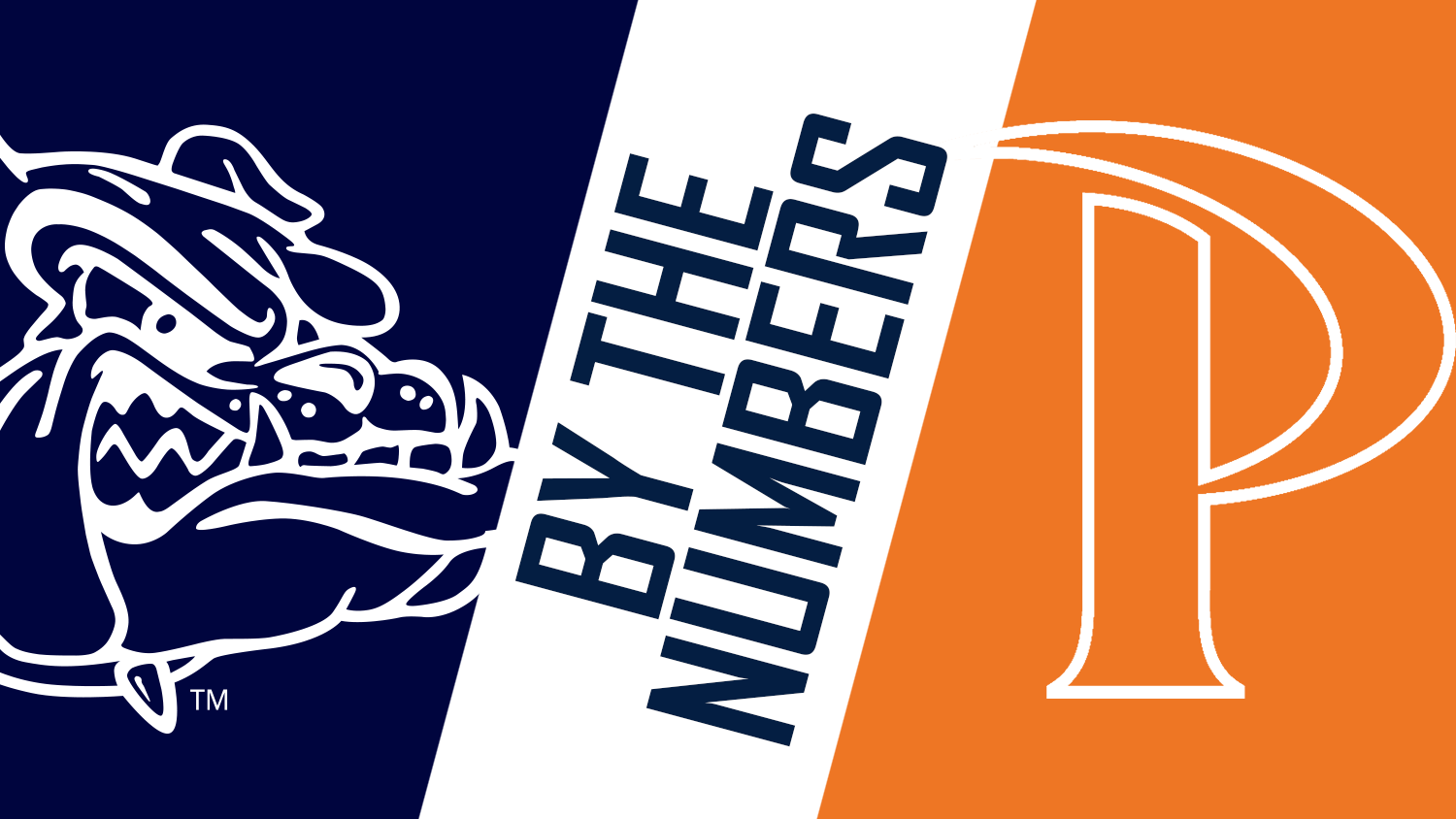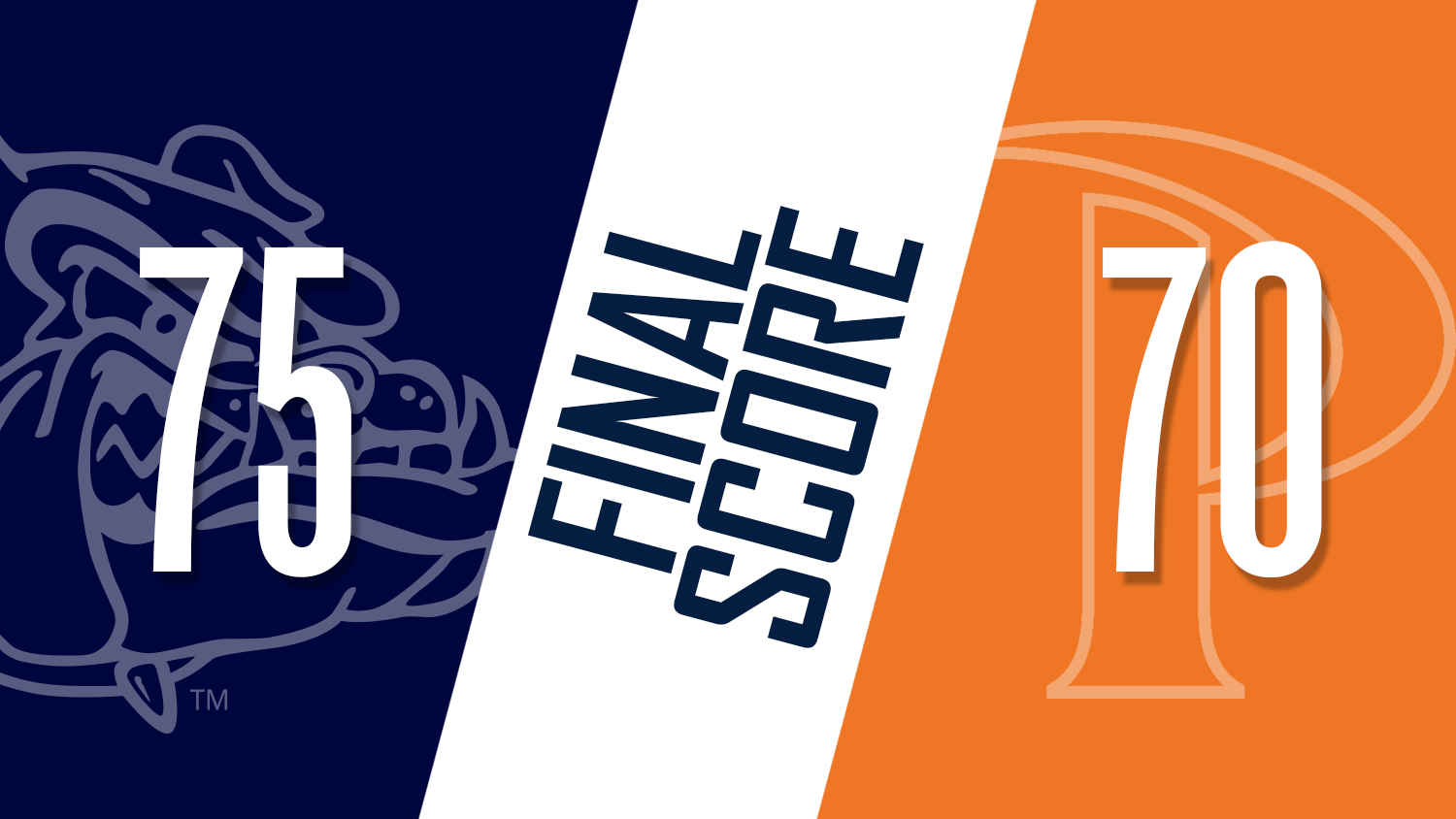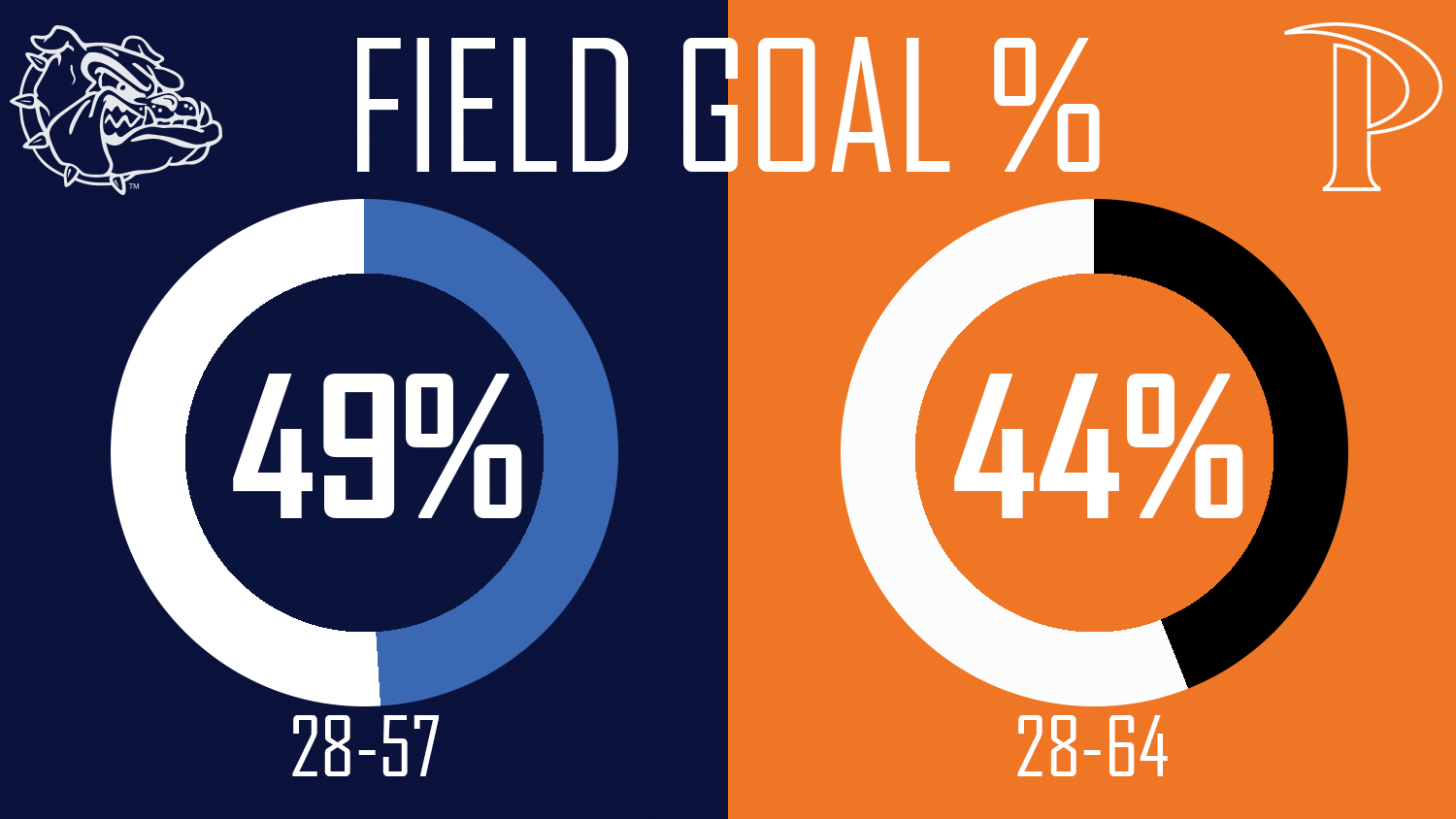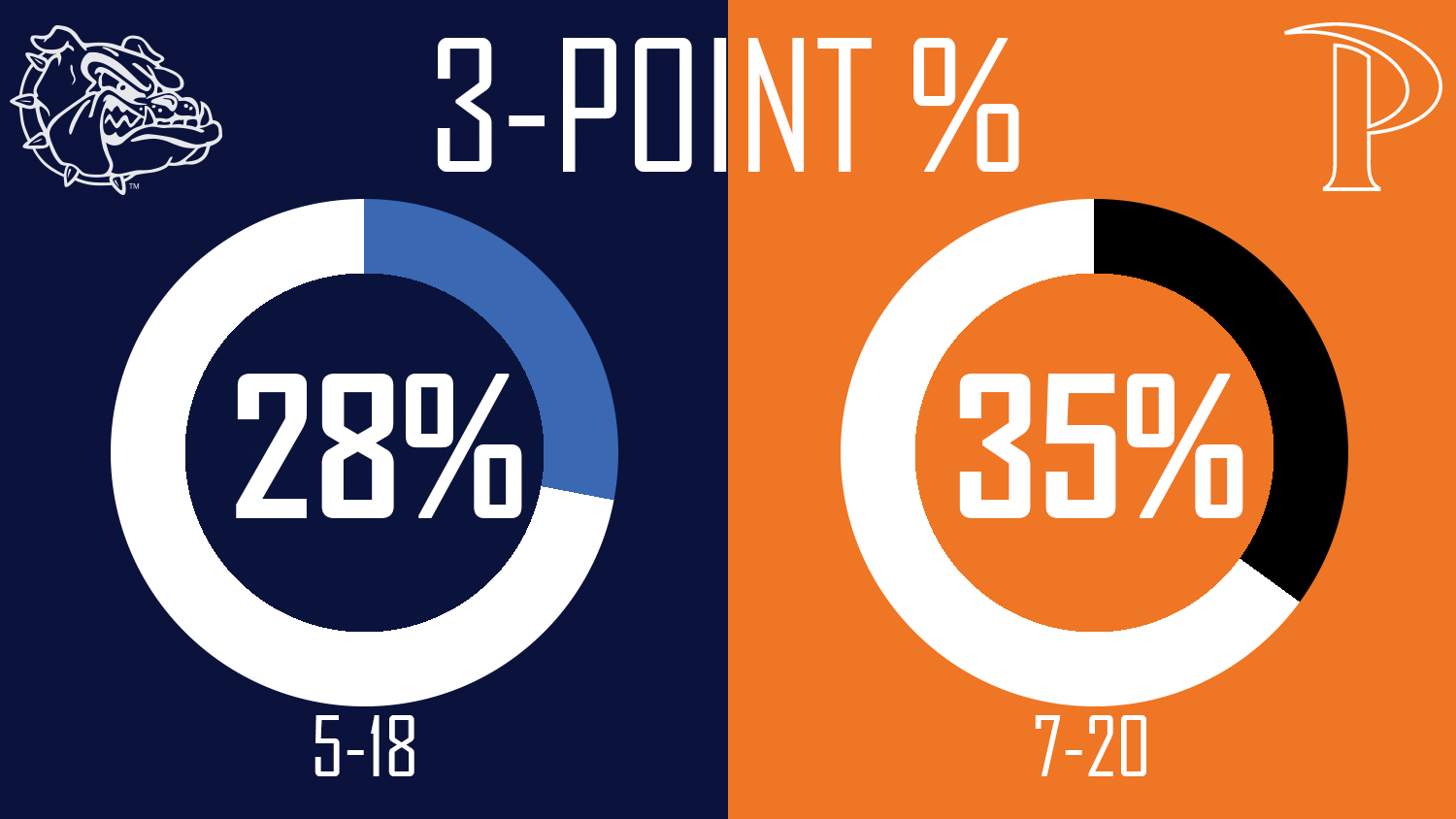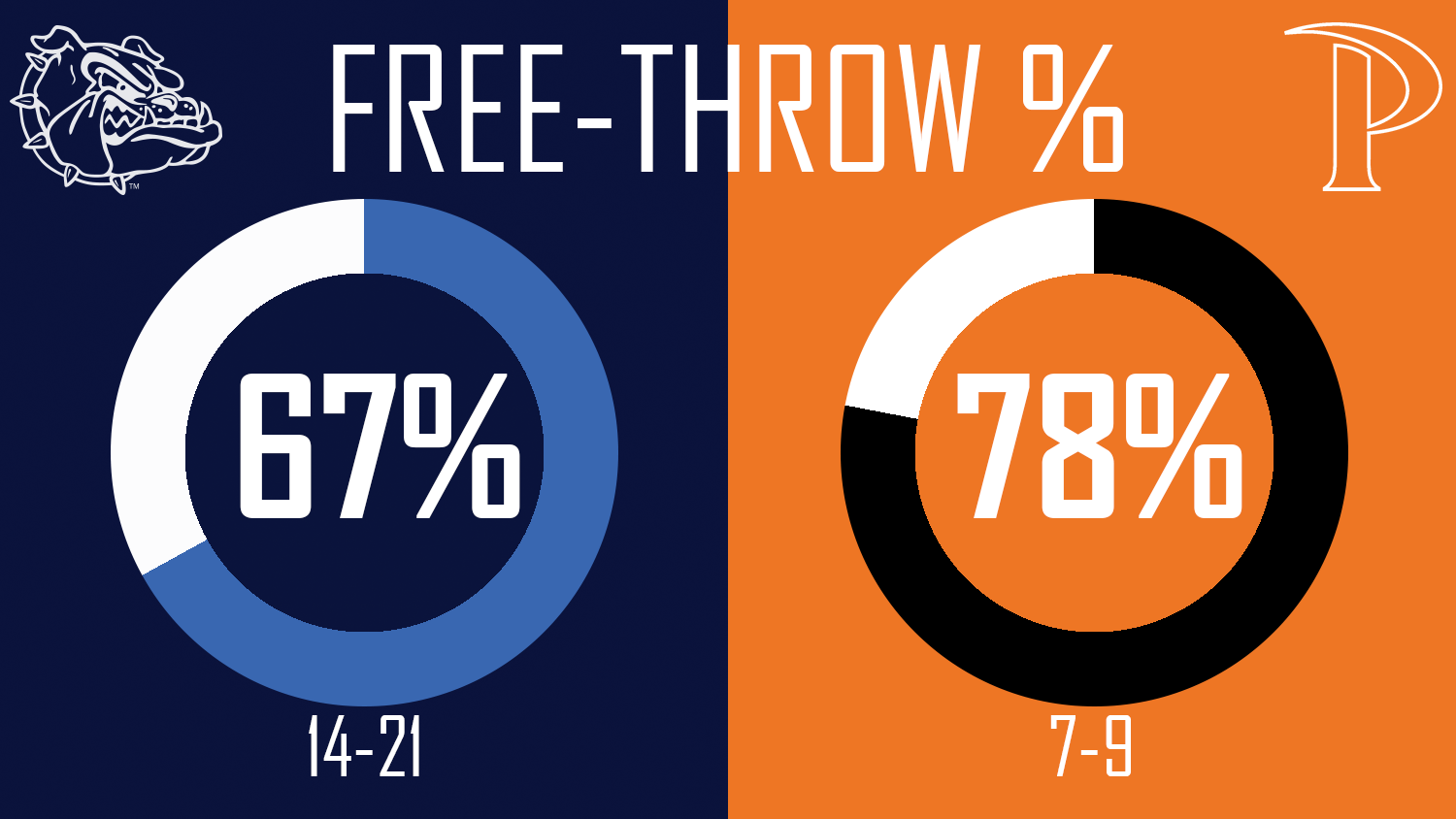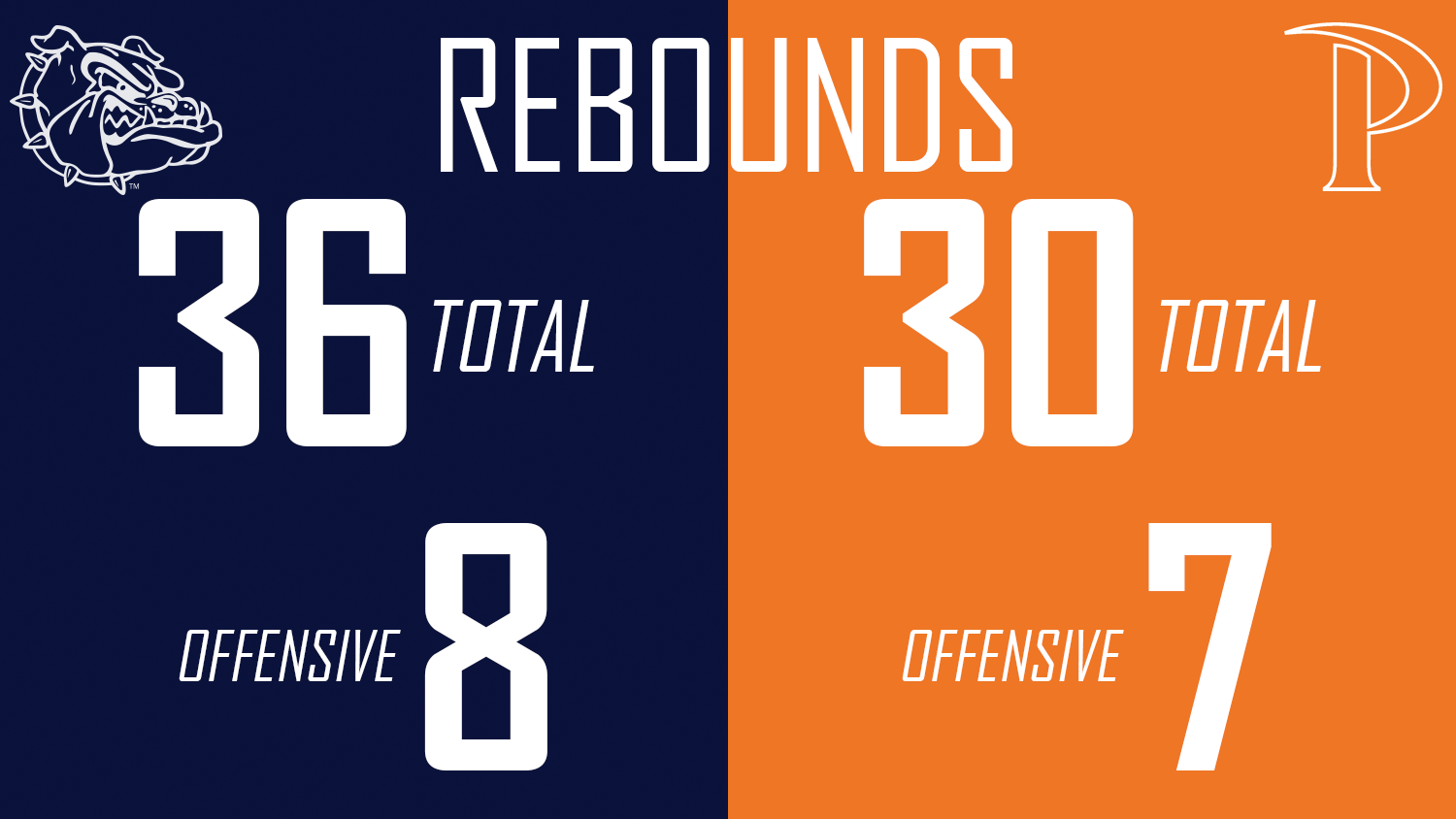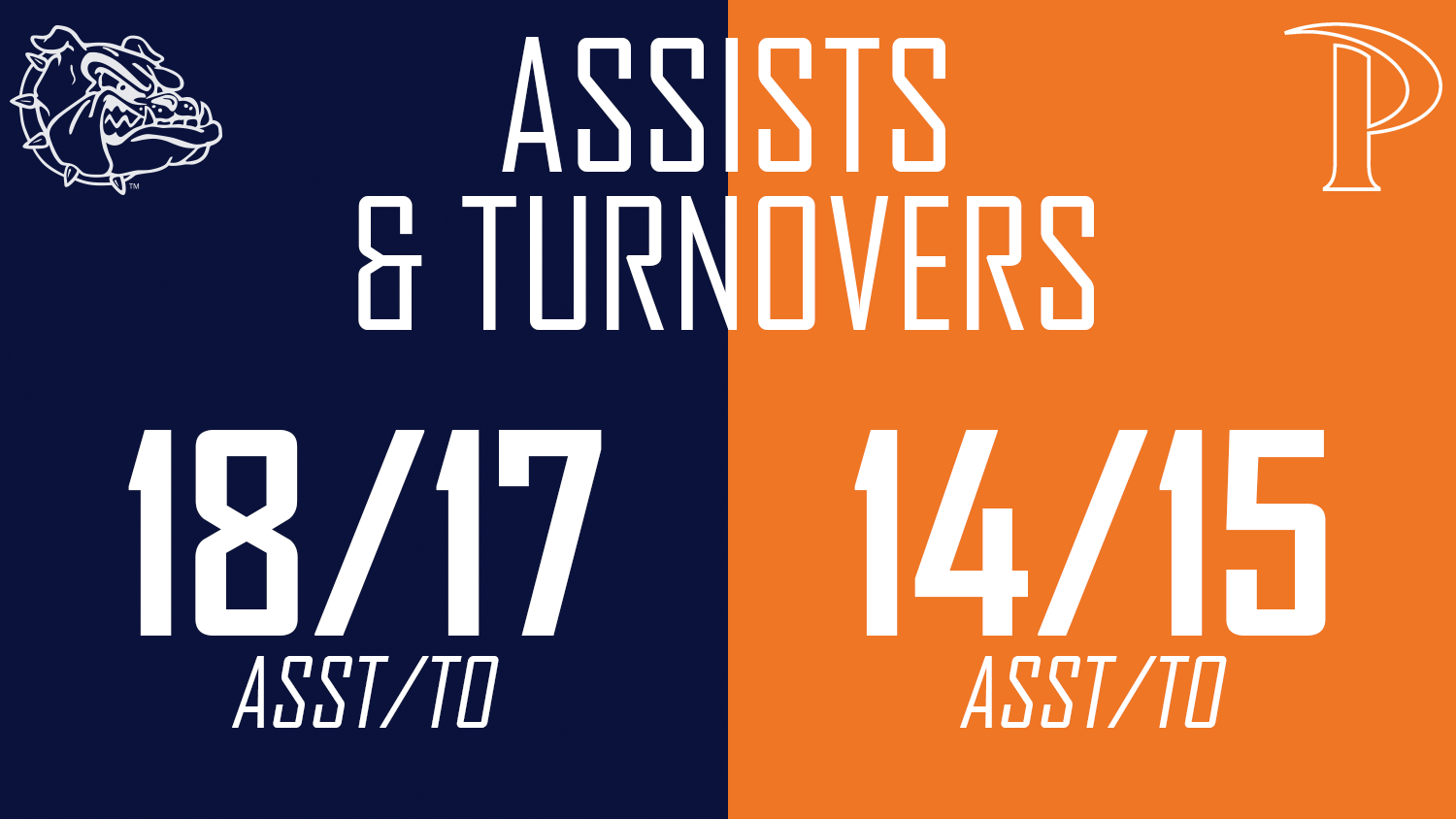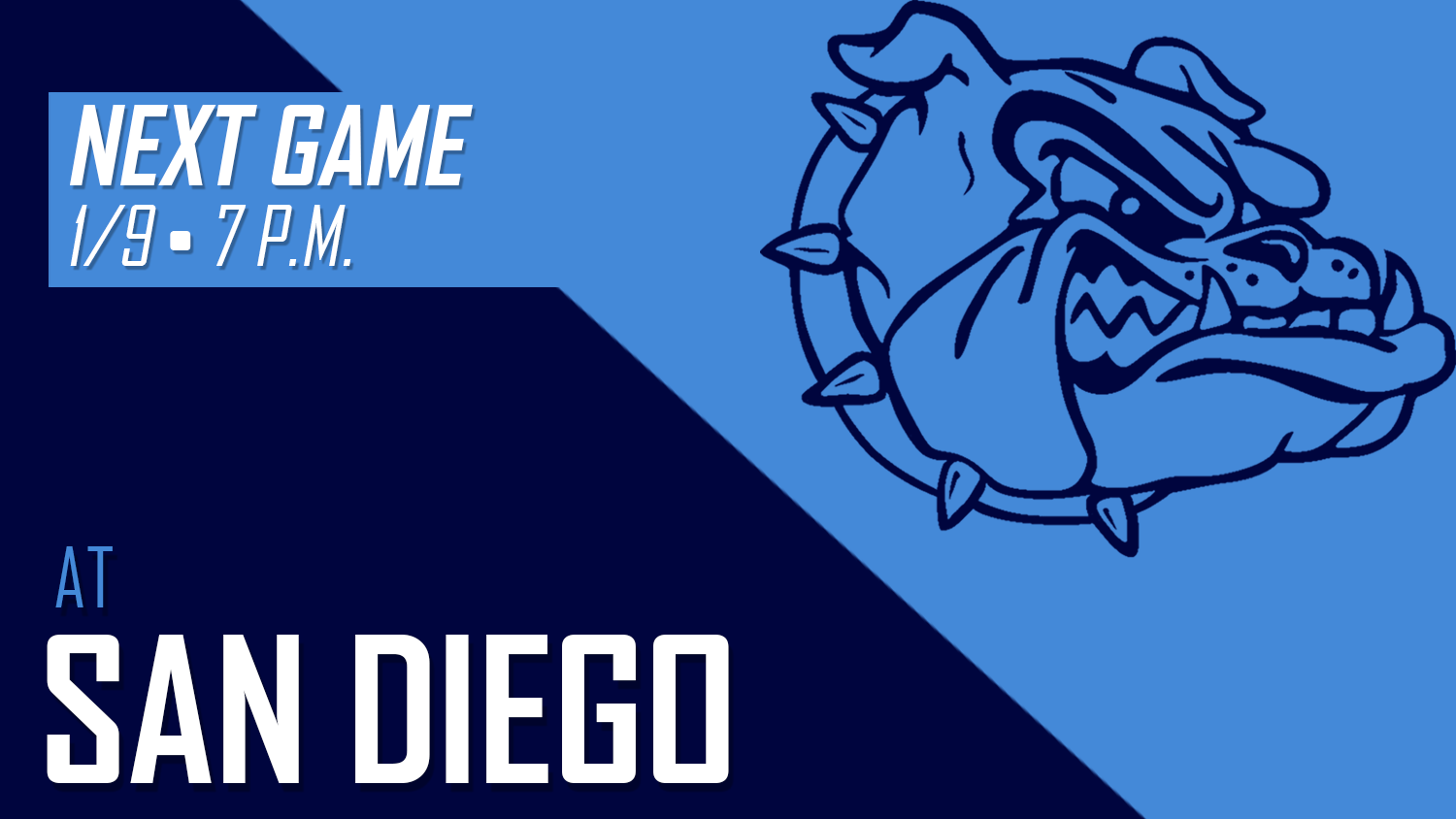 First half
15:39 – Gonzaga 8, Pepperdine 8: Killian Tillie has six points for Gonzaga while Colbey Ross has six for Pepperdine.
The Waves have asked Ross to create his own shot off the dribble, and the junior guard has gone 3 of 4 from the field on pull-up jumpers.
The Bulldogs have focused on working the ball inside, and Tillie has made it count, going 3-of-4 shooting.
11:09 – Gonzaga 18, Pepperdine 18: Colbey Ross has 11 points for Pepperdine and the Waves are sticking with the No. 1 Zags early.
Ross, the Waves do-it-all guard, has only missed one shot and has two assists.
The Bulldogs have spread the scoring around. Killian Tillie leads GU with six points, Filip Petrusev and substitute Admon Gilder each have four, and Corey Kispert has three.
7:50 – Gonzaga 27, Pepperdine 20: The Zags have turned up the defense intensity and taken control.
Gonzaga switched up its defense a bit, extending their traditional half-court, man-to-man defense into a 3/4-court trap after made baskets and Pepperdine has failed to respond.
With freshman forward Anton Watson at the top of the trap, the Bulldogs have forced the ball out of Pepperdine leading-scorer Colbey Ross' hands with the trap. Ross has 11 points, but hasn't scored in over four minutes.
Bothered by the defense, the Waves have made just 1 of their last 7 shots and have turned the ball over seven times.
Seven Bulldogs have scored, led by Killian Tillie's eight points.
3:28 – Gonzaga 33, Pepperdine 28: The Waves trim the deficit to five with a 6-2 run going into the final media timeout of the half.
The Bulldogs are struggling to shoot from deep tonight, connecting on just 1-of-8 3-pointers.
Halftime
Half – Gonzaga 37, Pepperdine 37: Colbey Ross has 15 points for Pepperdine and the Waves are hanging with the No. 1 Bulldogs at the break.
Killian Tillie leads Gonzaga with 10 points. The Bulldogs are just 1 of 9 from 3-point range and have turned the ball over nine times.
Filip Petrusev and Joel Ayayi have each added six points for the Zags. Corey Kispert and Drew Timme have both chipped in five.
Gonzaga has scored 30 points in the paint.
Forward Jan Zidek has eight points for Pepperdine.
Ross was hot early, racking up 11 points in the first five minutes to give Pepperdine a two-point lead.
The Bulldogs switched up their defense, using a 3/4-court trap to change the tempo and Ross cooled off, not scoring again until 2:30 left and the Waves trailing by five. Ross has played all 20 minutes.
Second half
16:00 – Gonzaga 48, Pepperdine 42: A transition 3 from Corey Kispert followed by a one-handed jam by Killian Tillie pushes the Zags lead to 6.
Tillie and frontcourt-mate Filip Petrusev each have 12 points to lead GU.
Colbey Ross still leads the Waves with 15 points, but hasn't scored this half, taking just one shot.
Kispert has eight points and has made Gonzaga's two 3-pointers. GU is shooting just 20% from deep.
11:40 – Pepperdine 53, Gonzaga 51: A 9-0 run by the Waves pushes them into the lead.
Gonzaga hasn't scored in 3 minutes, 30 seconds and in just 1 of its last 5 shooting.
Colbey Ross continues to lead Pepperdine. The guard has 17 points on 7-of-14 shooting. Jan Zidek has 11 points and Kameron Edwards has 10.
Killian Tillie and Filip Petrusev still lead Gonzaga with 12 points each.
6:58 – Gonzaga 64, Pepperdine 59: The Zags have made 4 of their last 5 shots to take a 5-point lead.
Killian Tillie is up to 18 points for the Zags.
Colbey Ross has 20 points for Pepperdine, but has turned the ball over 10 times.
Gonzaga has turned the ball over 16 times with just 15 assists.
3:54 – Gonzaga 69, Pepperdine 63: Gonzaga holds a 6-point lead at the final media timeout thanks to 18 points from Killian Tillie and some improved shooting in the second half.
Tillie is 8-of-14 shooting and has four assists and four rebounds.
Gonzaga shot poorly from the 3-point range in the first half (11.1%), but has connected on 4 of 8 in the second. Joel Ayayi just buried the most recent to push the lead to 6.
More on the Zags
Local journalism is essential.
Give directly to The Spokesman-Review's Northwest Passages community forums series -- which helps to offset the costs of several reporter and editor positions at the newspaper -- by using the easy options below. Gifts processed in this system are not tax deductible, but are predominately used to help meet the local financial requirements needed to receive national matching-grant funds.
Follow along with the Zags
Subscribe to our Gonzaga Basketball newsletter to stay up with the latest news.
---