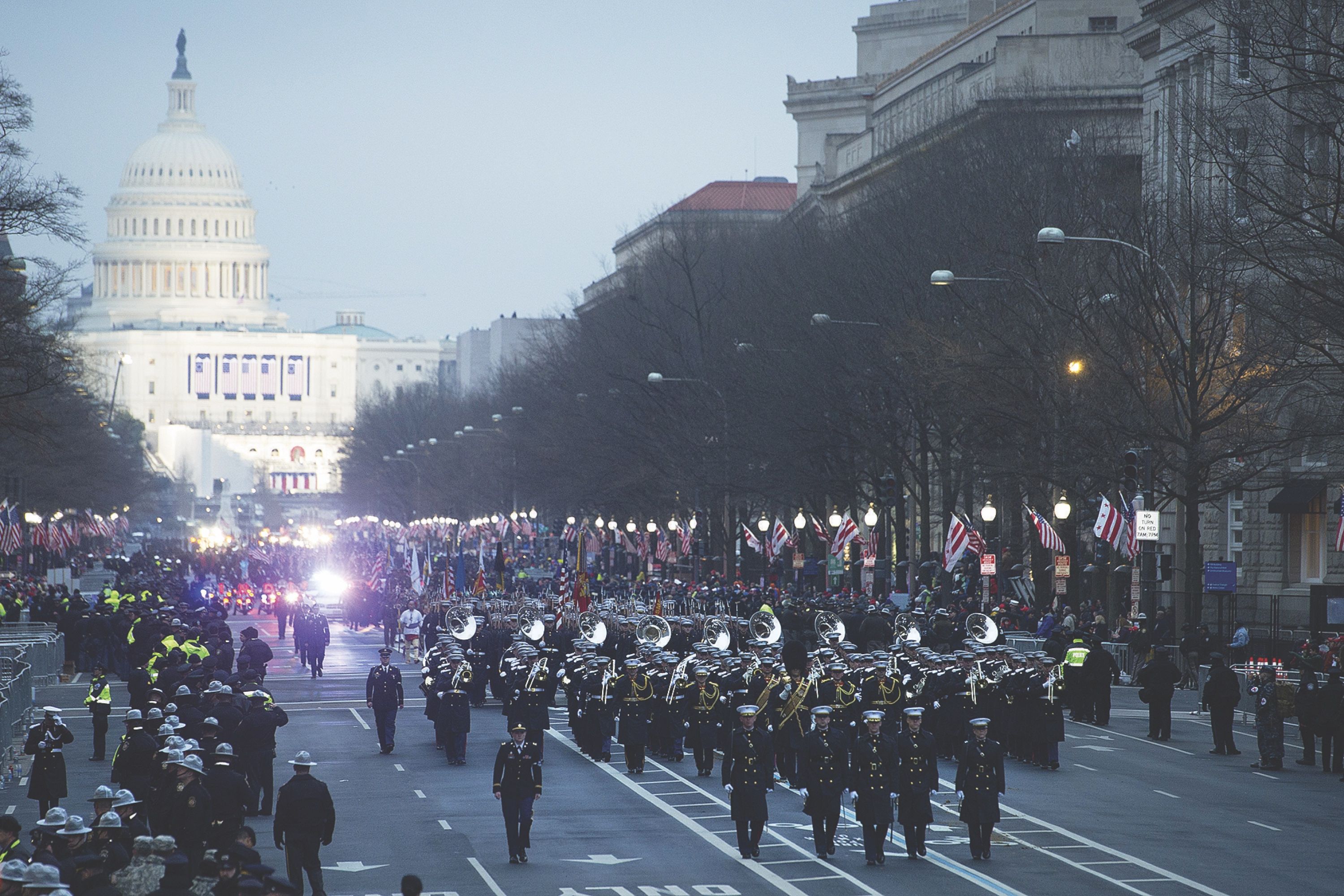 One hundred and twenty-five years ago, Wellesley College English professor Katharine Lee Bates published a poem inspired by a cross-country railroad trip and a climb to the top of Pikes Peak in Colorado. That poem would later be set to music to become "America the Beautiful."
---
Katharine Lee Bates graduated from Wellesley – a women's college just west of Boston – in 1880 and began teaching at area high schools. In 1889, her young adult novel, "Rose and Thorn," won a publishing prize and her poem "Goody Santa Claus on a Sleigh Ride" popularized the notion of a Mrs. Santa Claus who worked behind the scenes to help her husband make Christmas happen.
Bates used her prize money to travel and study at Oxford University in England. Upon her return in 1891, she was hired as an English instructor at Wellesley. She would eventually earn a master's degree there and be promoted to full professor of English literature.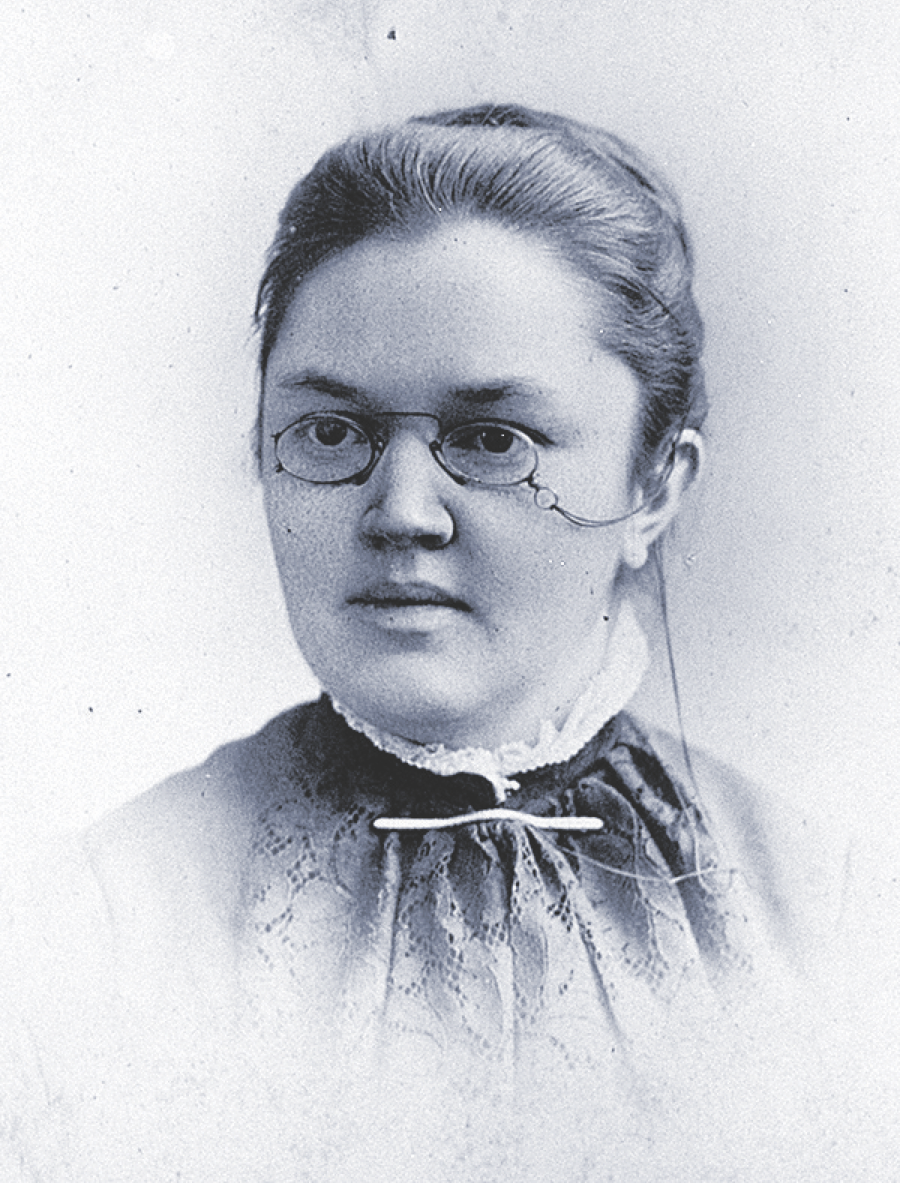 In 1893, Bates took a three-week summer assignment teaching at Colorado College in Colorado Springs. She traveled there by train, marveling at the sights along the way.
During a stopover in Chicago, Bates visited the World's Columbian Exposition in Chicago, where she saw the famous White City fairgrounds designed by architects Daniel Burnham, Frederick Law Olmstead, Charles B. Atwood and John Wellborn Root. She would later refer to the grounds as "alabaster cities." Traveling across Kansas, she saw seemingly endless "amber waves of grain."
But it was from atop Pike's Peak that Bates was most inspired. Looking across the Great Plains, she felt as if she could see across the entire nation, "from sea to shining sea."
"It was then and there, as I was looking out over the seas-like expanse of fertile country spreading away so far under those ample skies," she would write later, "that the opening lines of the hymn floated into my mind."
Despite the inspiration, it would be more than a year before Bates would pick up her notebook and complete the poem she had been working on that summer.
Bates called her poem "Pikes Peak." It was finally published two years later – under the name "America" – in a special Fourth of July edition of a weekly Boston-based church magazine, the Congregationalist. It would be published again in the Boston Evening Transcript on Nov. 19, 1904.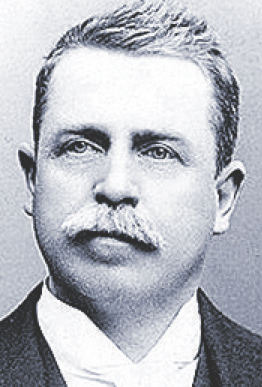 Bates' poem caught the eye of a number of composers, who tried setting "America" to music. By the turn of the century, there were reportedly 75 versions of the song.
The one that would stick: A hymn called "O Mother Dear, Jerusalem," published the year before Bates' trip by Samuel A. Ward, the choir director of Grace Church in Newark, New Jersey.
The song – now titled "America the Beautiful" – would be published in 1910. It would be an instant hit.
Bates would continue to refine her work. Here's the first verse of Bates' original poem, as published in 1895:
O beautiful for halcyon skies,
For amber waves of grain,
For purple mountain majesties
Above the enameled plain!
America! America!
God shed His grace on thee,
Till souls wax fair
as earth and air
And music-hearted sea!
Here is Bates' 1904 revision. The first verse would remain the same through her final version in 1911:
O beautiful for spacious skies,
For amber waves of grain,
For purple mountain majesties
Above the fruited plain!
America! America!
God shed His grace on thee,
And crown thy good
with brotherhood
From sea to shining sea.
Ward would die in 1903 at age 54 without knowing what would become of his hymn.
Bates would die in 1929 at age 69. There are elementary schools named after her in Wellesley and in Colorado Springs, as is a dormitory and a chair in the English Department at Wellesley College.
Bates and Ward would be inducted into the Songwriters Hall of Fame in 1970.
---
The stories behind other patriotic songs
The Star-Spangled Banner
Written by: Lawyer and amateur poet Francis Scott Key
First published: As a "broadside" handout on Sept. 17, 1814. Three days later, it was printed in Baltimore newspapers and then spread to other newspapers around the country.
Key wrote a poem after witnessing the unsuccessful British bombardment of Fort McHenry during the War of 1812. His brother-in-law, Joseph H. Nicholson, set that poem to the tune of an old English drinking song, "To Anacreon in Heaven."
President Woodrow Wilson issued an executive order in 1916 making this the country's national anthem. Congress would back this up with legislation in 1931.
America (My Country, 'Tis of Thee)
Written by: Massachusetts Baptist seminary student Samuel Smith
First performed: At an Independence Day celebration in Boston in 1831.
While working on an class assignment to translate a German song book, Smith found one song he liked so much – with the same melody the British national anthem, "God Save the King" – that he wrote new lyrics for it.
The song would go on to become the unofficial national anthem for most of the 1800s.
Battle Hymn of the Republic
Written by: Julia Ward Howe, an American author and social reformer
First published: In the Atlantic Monthly in February 1862.
Howe tagged along when her husband, a doctor, toured a Union army camp along the Potomac near Washington, D.C. She saw them marching to the tune of an old Methodist hymn, "John Brown's Body," and was inspired to write new lyrics for them to march to.
The song went on to become a favorite of Union soldiers as well as civil rights activists in the 1960s. The lyrics would be the source of the title of John Steinbeck's novel "Grapes of Wrath."
Stars and Stripes Forever
Written by: Composer and bandleader John Philip Sousa
First performed: At Philadelphia's Willow Grove Park on May 14, 1897.
While returning via steamer from a European vacation, Sousa received news of the death of the manager of his band. He said the march formed in his head while he paced the deck thinking about all the work that awaited him back home. Sousa wrote it down on Christmas Day 1896 and his band played it at every concert afterwards.
In 1987, Congress made it the official march of the United States.
You're a Grand Old Flag
Written by: New York composer George Cohan for the musical "George Washington, Jr."
First performed: On the play's opening night, Feb. 6, 1906.
Cohan once met an old Civil War veteran who carried around a flag from Gettysburg. When asked about it, the old man would say: "She's a grand old rag." Cohan originally wrote the song that way but changed it after theatergoers complained at what they perceived to be an insult.
This would be the first song from a musical to sell more than one million copies of sheet music.
God Bless America
Written by: Composer and lyricist Irving Berlin
First performed: By singer Kate Smith on Nov. 11, 1938.
Berlin composed the song while serving as an Army bandleader in World War I but didn't feel it was right for the revue he was working on, so he put it aside. With war again on the horizon in 1938, he pulled it back out and tightened up the lyrics for Kate Smith's Armistice Day radio show. It would go on to be featured in the 1943 patriotic musical "This is the Army."
Among critics of the song's religious theme: Woody Guthrie, who composed "This Land is Your Land" as a response.
Sources: "America the Beautiful: The Stirring True Story Behind Our Nation's Favorite Song" by Lenn Sherr, Library of Congress, KateSmith.org, PBS, CBS Sunday Morning, Songwriters Hall of Fame, Biography.com, LiveScience.com, the Deseret News