Opinion > Guest Opinion
Faith and Values: After Independence Day, remember that freedom without morality can be dangerous
UPDATED: Thu., July 9, 2020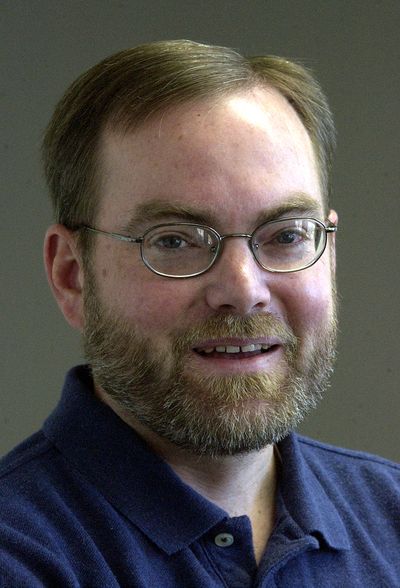 Another Independence Day has passed, but let's pray that its message lingers a bit longer among us this year.
Let's pray we remember that to be set free from something is also to be set free to something.
When people decide that liberty means they are free to do whatever their base feelings lead them to do, disaster is inevitable.
Seattle's failed experiment in lawlessness proves the point.
In case you missed it, here's a summary: For weeks, Seattle officials allowed the so-called Capitol Hill Organized Protest (CHOP) area to exist without law enforcement or other government oversight. What began as a peaceful protest against police violence quickly degenerated into a national showcase of what happens when people are set free to do whatever they feel is right in the moment.
Turns out, people like us are not good judges of what is right in the moment – not on our own, not without help from something to hedge our ever-changing, often-conflicting emotions. Theft, arson and death – the very violence and violation that birthed CHOP in the first place – ensued.
Riot police and heavy equipment were brought to bear this week – not on a peaceful protest against racial injustice – but a failed Seattle experiment in allowing people the freedom to do whatever it is they want.
"What has happened here … is lawless, and it's brutal," Seattle police Chief Carmen Best said. "And bottom line, it is simply unacceptable."
Think of those words: lawless, brutal, unacceptable.
Does it seem to you these words summarize much of what is happening in America these days as people fueled by base instincts insist on their own way? Me, too.
Do you think it's possible Americans need to be reminded that to be set free from something, is to be set free to something? Me, too.
The American experiment, historically, has not been an exercise in setting people free to do whatever they want. We have the liberty to do what is right, not by human measure, but by God's own measure.
Say what you want about our founding parents – they got that part right.
"We have no Government armed with Power capable of contending with human Passions unbridled by morality and religion," wrote John Adams to the Massachusetts Militia in 1798. "Avarice, Ambition, Revenge or Gallantry, would break the strongest Cords of our Constitution as a Whale goes through a Net."
Look around you today and see the sad and obvious inability of government to contend with unbridled – and violently disparate – human passions.
Then-President Adams' prophetic words continue: "Our Constitution was made only for a moral and religious People. It is wholly inadequate to the government of any other."
It is ironic that for decades Americans have fought over the removal of the Ten Commandments from public places. The commandments, rightly understood, describe what it is to be what Adams called "a moral people."
The commandments reveal not only God's perfect design for human society, but the seeds of depravity that lurk in every human heart.
We, the people, need to be set free from the tyranny of sin – our bondage by birthright.
Our liberty is secured by repentance and faith in Jesus Christ, the only one who perfectly lived out God's moral law and substitutes his perfection for our sinfulness.
To be set free in Christ is not to be liberated from God's moral law. It is to be liberated and enabled to live out God's nature – reflected in his moral law – for his fame, our best, and our neighbor's blessing.
Will we, the people, remember that to be set free from something is to be set free to something?
Or has the whale already gone through the net?
Steve Massey is pastor of Hayden Bible Church (www.haydenbible.org). He can be reached at (208) 772-2511 or steve@haydenbible.org.
Local journalism is essential.
Give directly to The Spokesman-Review's Northwest Passages community forums series -- which helps to offset the costs of several reporter and editor positions at the newspaper -- by using the easy options below. Gifts processed in this system are not tax deductible, but are predominately used to help meet the local financial requirements needed to receive national matching-grant funds.
Subscribe to the Coronavirus newsletter
Get the day's latest Coronavirus news delivered to your inbox by subscribing to our newsletter.
---