Do you feel old yet? Actor, director and musician Kevin Bacon – the kid who couldn't be stopped dancing in "Footloose," the man who got "Apollo 13" home from space and who was so deliciously evil in "X-Men: First Class" – turns 62 today. It'll take more than six degrees to get your head around his major Hollywood credits, though:
---
1978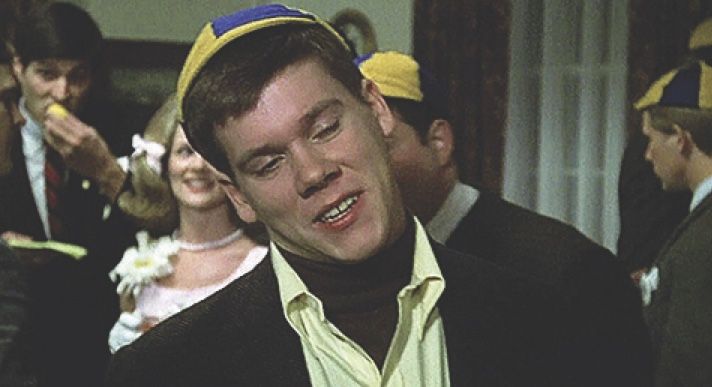 National Lampoon's Animal House
Bacon's first film role is a freshman ROTC pledge, yelling as he's being hazed: "Thank you, sir, may I have another!"
1979
"Starting Over"
1980
"Hero at Large"
"Friday the 13th"
1980-81
Two years on the daytime soap "Guiding Light."
1981
"Only When I Laugh"
1982
"Diner"
"Forty Deuce"
1983
"Enormous Changes at the Last Minute"
1984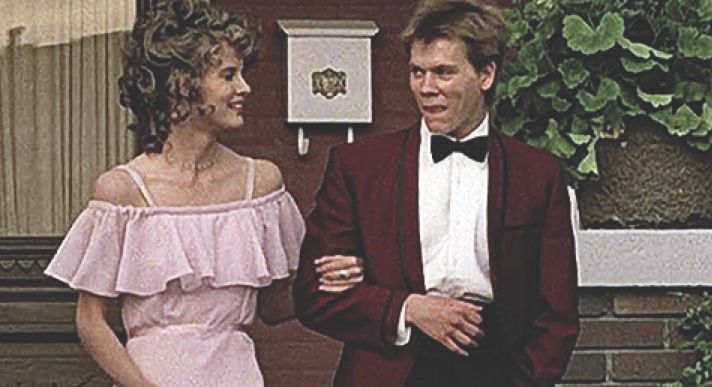 Footloose
Bacon plays a teenager from Chicago, transplanted to a small Oklahoma town where he fights the local ban against dancing and rock music.
1987
"White Water Summer"
"End of the Line"
"Planes, Trains and Automobiles"
1988
"She's Having a Baby"
1989
"Criminal Law"
"The Big Picture"
1990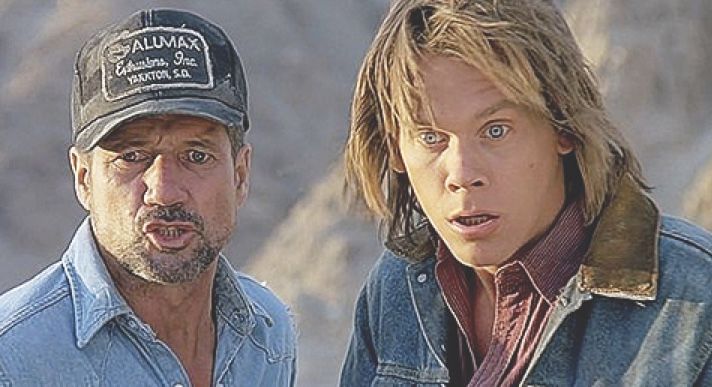 Tremors
Bacon and Fred Ward are bored handymen whose plan to bolt town is put off when they learn something strange and dangerous lurks underground.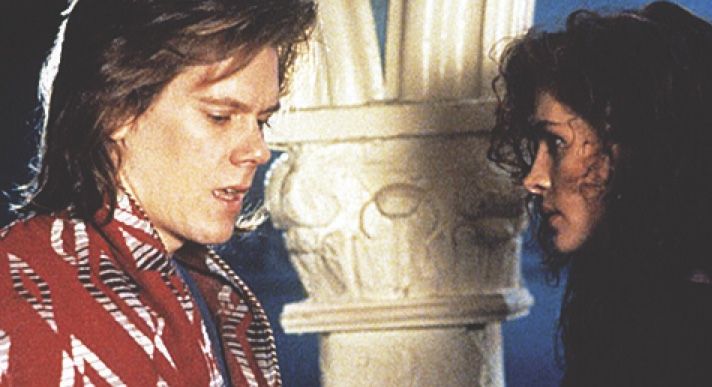 Flatliners
Bacon, Julia Roberts, Kiefer Sutherland and others play medical students who probe what happens to you when you're clinically dead.
1991
"Queen's Logic"
"He Said, She Said"
"JFK"
1992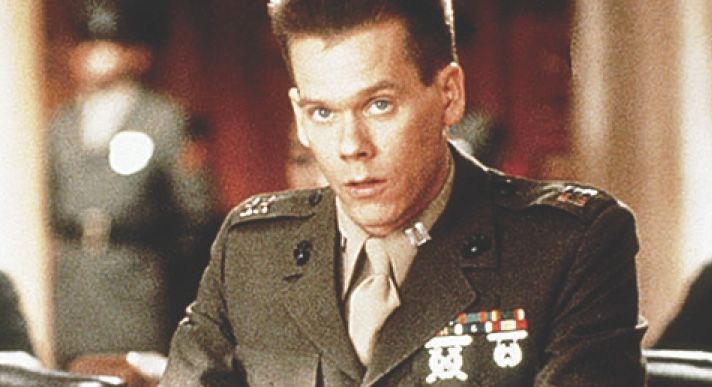 A Few Good Men
Bacon plays Capt. Jack Ross, a U.S. Marine Corps lawyer who prosecutes two Marines charged with murder at Guantanamo Bay, Cuba.
1994
"The Air Up There"
"The River Wild"
1995
"Murder in the First"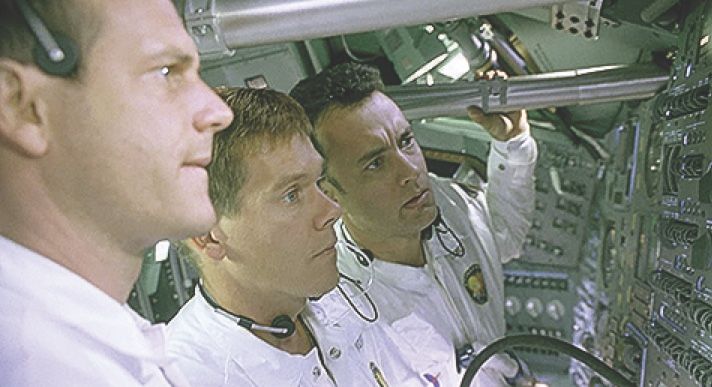 Apollo 13
Bacon plays Jack Swigert, one of three NASA astronauts on a mission to the moon that is sidetracked when their oxygen tank explodes.
1996
Directing debut: "Losing Chase"
1997
"Picture Perfect"
"Destination Anywhere"
"Digging to China"
"Telling Lies in America"
1999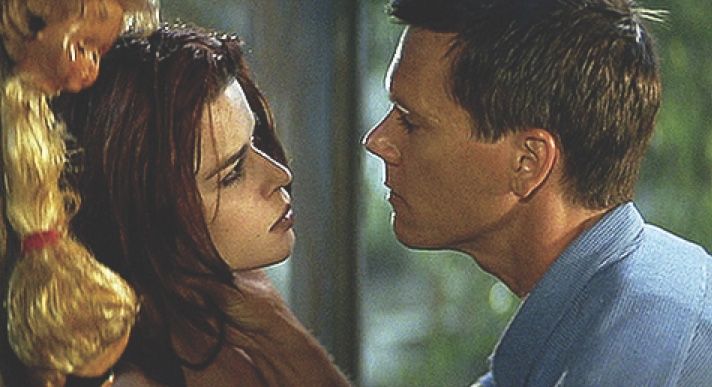 Wild Things
Bacon is a Miami police detective who suspects two students are trying to scam their guidance counselor and the judicial system.
"Stir of Echos"
2000
"My Dog Skip"
"We Married Margo"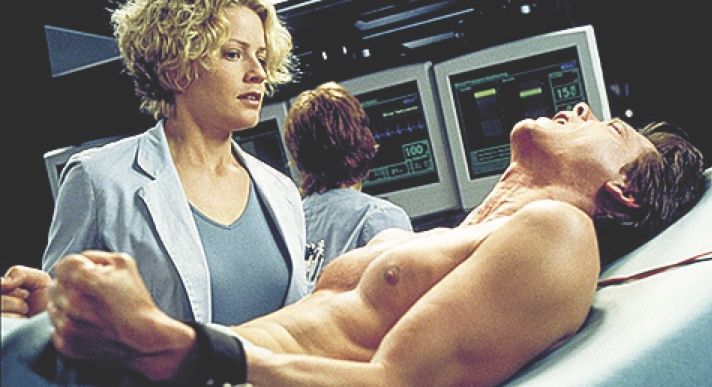 Hollow Man
Bacon plays a scientist who volunteers to test an invisibility serum, only to find his colleagues can't change him back afterwards.
2001
"Novocaine"
2002
"Trapped"
2003
"Mystic River"
2004
"The Woodsman"
"Cavedweller"
2005
"Loverboy"
"Beauty Shop"
"Where the Truth Lies"
2007
"Death Sentence"
"Rails and Ties"
2008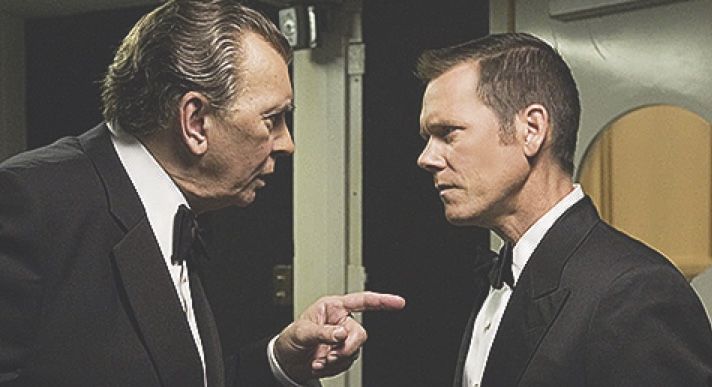 Frost/Nixon
Bacon plays Richard Nixon's post-White House aide Jack Brennan, who attempts to keep Nixon from confessing his crimes on camera.
2009
"My One and Only"
2010
"Super"
2011
"Elephant White"
"Crazy, Stupid, Love"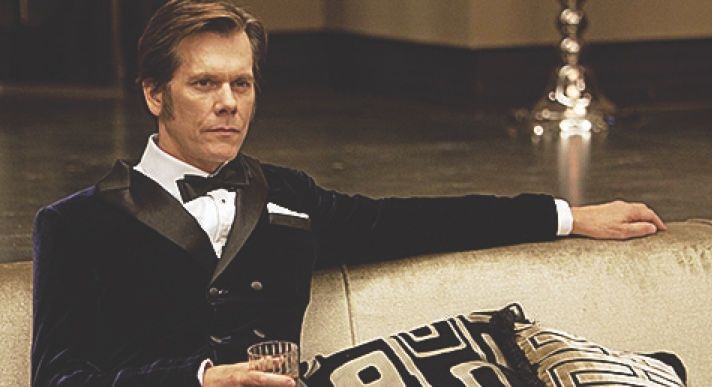 X-Men: First Class
Bacon plays the mutant villain Sebastian Shaw, a conceited playboy type who can absorb and redirect forms of kinetic and radiated energy.
2012
"Jayne Mansfield's Car"
2012
"R.I.P.D."
"Skum Rocks!"
2013-15
The Following
In this Fox series, Bacon plays an FBI agent who's called out of retirement to help recapture an escaped serial killer and cult leader.
2015
"Cop Car"
"Black Mass"
2016
"The Darkness"
"Patriots Day"
2016-17
"I Love Dick" Amazon Video TV series
2020
"You Should Have Left"