Armitage's surprise departure shakes up Spokane congressional race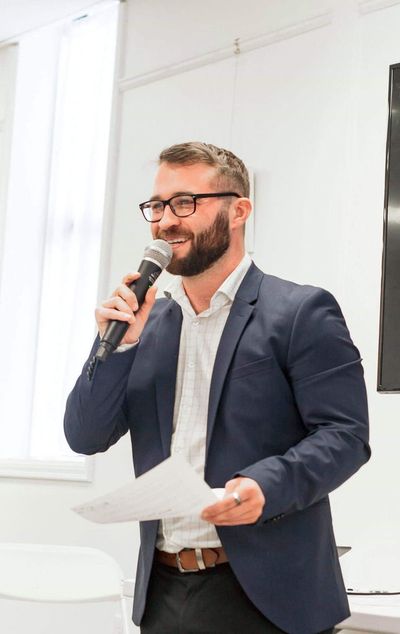 The abrupt departure of a Democratic candidate from Eastern Washington's congressional race surprised party officials and may create confusion for some voters.
First-time candidate Chris Armitage, 28, announced on social media Friday evening he was withdrawing from the race barely two weeks away from the primary election.
He's one of five candidates – including fellow Democrat Dave Wilson, incumbent Rep. Cathy McMorris Rodgers and fellow Republican Stephen Mayor, and "Normal Party" candidate Brendan O'Regan – for the 5th District Congressional seat on the primary ballots mailed last week.
In a Facebook posting, Armitage said he was quitting because of "declining mental health" and allegations regarding a former relationship which he believed was consensual but "that is not the recollections of the person who brought their experience to light."
Armitage did not return calls seeking a comment for this story or a previous story published over the weekend. Brand New Congress, a national progressive group that endorsed him early in his campaign, received the complaint late last month and brought it to his attention in recent weeks.
Zeynab Day, a spokeswoman for the group, declined to reveal details about the complaint to protect the victim's privacy, although she did say it does not involve a member of his campaign.
"They had two different views of what the relationship was," Day said.
Nicole Bishop, who was named the new chairwoman of the Spokane County Democratic Party on July 11, said Monday she was surprised by Armitage's announcement. She said she had reached out to him last week after becoming chairwoman because she was surprised by the amount of turnover in his campaign.
She thought that might be attributed to a young candidate running his first campaign, but she didn't hear back from him either before or after his withdrawal announcement on social media.
One concern for Democrats, who face an uphill battle to take a seat held by Republicans for 26 years, was that Armitage's announcement came as ballots were arriving in the mail. Party members who quickly had marked their ballots and sent them in before his withdrawal were wondering how they could change their vote.
Spokane County Auditor Vicky Dalton said that's not possible in most cases once the Elections Office has received the ballot. While a voter can request a replacement ballot online the new ballot would have to arrive in the office before the original one.
"We will count the first ballot received," Dalton said.
The county party endorsed Armitage early this year, but later also endorsed Wilson, who entered the race at the end of filing week in June after several months of watching what he sees as President Donald Trump's mishandling of the pandemic.
Although the state's top two primary is not a strictly partisan election, it is rare in a race with a Democrat and Republican that one candidate from each party doesn't advance to the general election.
Wilson said he's aware of that history, having run for the seat as an independent in 2014 and 2016 and failing to make it past the primary. He ran for a seat in Spokane's Republican leaning 6th Legislative District in 2018 as a Democrat and came within 672 votes of winning in the November election.
He was surprised by the withdrawal and describes himself as moderate Democrat more in tune with the district than a progressive like Armitage.
"I have nothing against Chris and his supporters," Wilson said. "We differ not in the ends but in how we get there."
Bishop said she believes the progressive wing of the party will rally around Wilson in what will be the party's eighth effort to remove long-term incumbent McMorris Rodgers.
"I'm a progressive voter, and I'm all on board for Dave Wilson," she said.
But if Armitage gets the first or second most votes in the primary, he will be on the general election ballot, regardless of his announcement, Dalton said.
"From our perspective, that person is still a candidate," she said.
---