News > Spokane
Athlete pursues sports medicine: Working with trainer launches Post Falls grad's career plans
Sun., June 7, 2020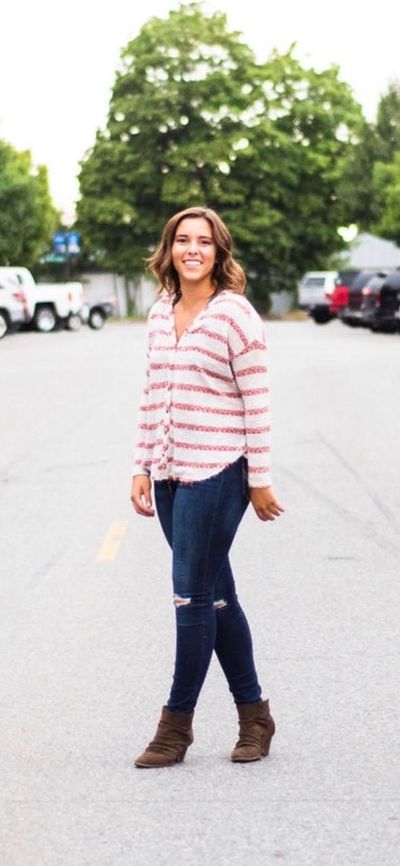 On the basketball court, in the classroom and in the student section at Post Falls High School sporting events, Kennedy LaFountaine leads the way.
"She strives to make her high school a better place for her fellow classmates as well as members of our staff," said Denise Edmonds, ASB advisor.
This year LaFountaine served as ASB president.
"Kennedy led school assemblies and led our weekly student council meetings," Edmonds said.
Keeping a council of 38 students on-task can be daunting, but LaFountaine relished the challenge.
"It was a whole new experience for me," she said. "I really enjoyed the connections I've made with teachers and students as ASB president."
She quickly learned that listening is the key to leadership.
"The best part was getting direct feedback from students, hearing what they wanted, and being able to make that happen," LaFountaine said.
One example was hanging inspirational posters around the school when student morale dipped. LaFountaine and the council printed messages like "Be Kind" and "You've Got This" and placed them throughout the school.
Her encouraging notes came in small sizes, too.
"Kennedy also has been known to leave inspirational Post-it notes around the school to brighten the days of others," said Edmonds. "There's one in my drawer right now."
Even more than positive notes, LaFountaine was always willing to pitch in and get the job done.
"Anything I asked of her, she willingly took on and jumped in," Edmonds said.
A standout academic and three-sport athlete, LaFountaine felt most at home on the basketball court.
"Basketball is my favorite sport by far," she said. "I love the team effort involved. One person can make a difference, but we always worked together as a team."
That teamwork paid off. The Trojans went to state during LaFountaine's sophomore year and again her senior year.
"It was a wonderful experience," she said.
She also loved being a vocal part of the student cheering section at the boys' basketball games and wrestling tournaments.
Being comfortable around sports and athletes led to her interest in sports medicine.
"I took a sports medicine course as an elective and had to perform service hours with the physical trainer," said LaFountaine
She followed up with the second level of the course, and when her senior year rolled around, though it was no longer required, she continued to volunteer countless hours working with the school's athletic trainer.
"I really got to learn the ropes," she said. "I liked working with the athletes. As I progressed I was allowed to tape up certain injuries. I helped out every day after school."
That experience solidified her desire to pursue a medical career. LaFountaine plans to attend Pacific University in Forest Grove, Oregon, and hopes to become either a physician assistant or physical therapist.
"I've already been invited to join the basketball team," she said.
While she's looking forward to dorm life and college studies, she's also planning to frequently return to Post Falls High School to visit her former teachers.
That's good news for Edmonds.
"I'll miss her," she said. "Kennedy's a special individual who will go on to great things. She's a shining star."
Local journalism is essential.
Give directly to The Spokesman-Review's Northwest Passages community forums series -- which helps to offset the costs of several reporter and editor positions at the newspaper -- by using the easy options below. Gifts processed in this system are not tax deductible, but are predominately used to help meet the local financial requirements needed to receive national matching-grant funds.
Subscribe to the Coronavirus newsletter
Get the day's latest Coronavirus news delivered to your inbox by subscribing to our newsletter.
---