Car Seat Headrest releases 'Making a Door Less Open' despite pandemic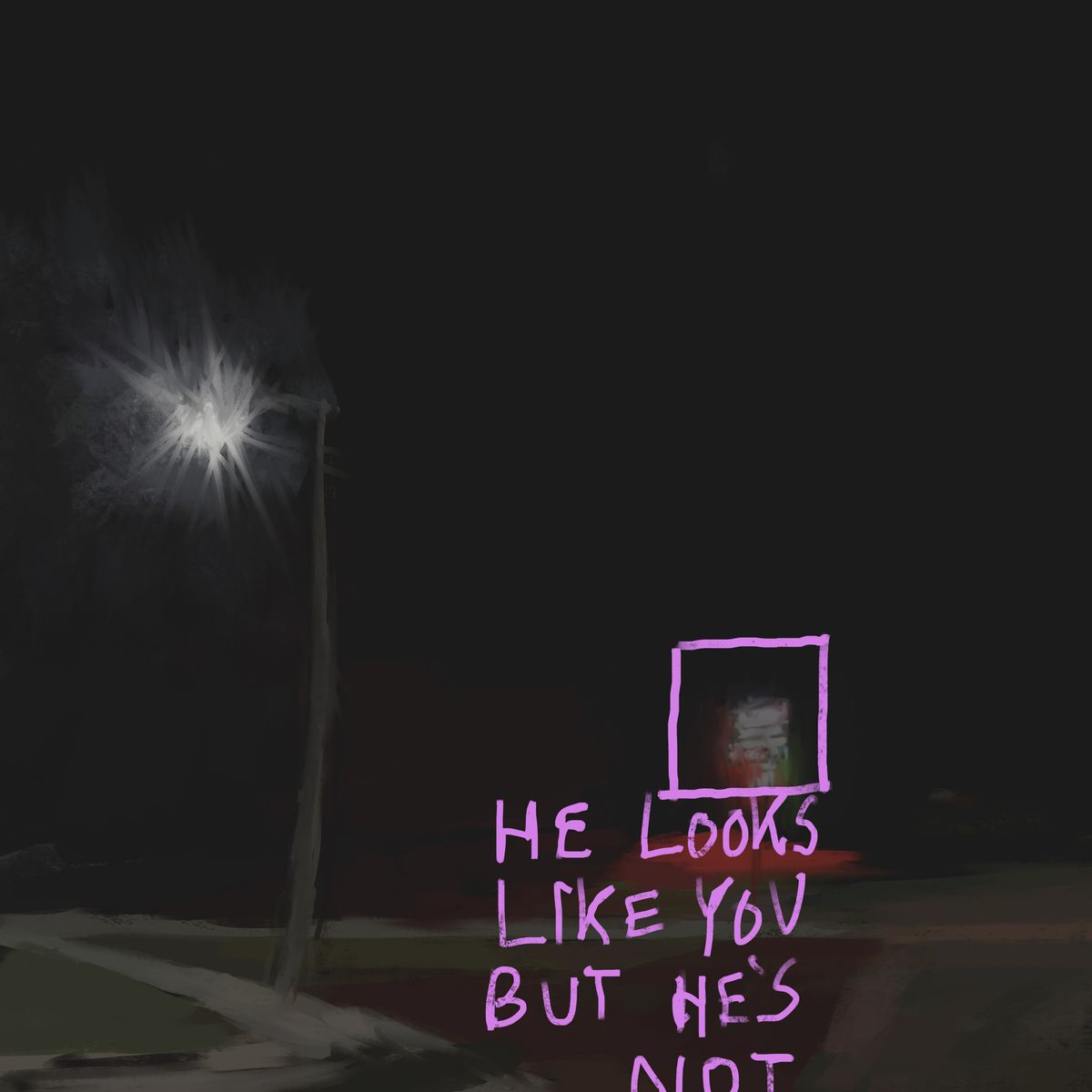 Social media and trends fail to affect Will Toledo. When myriad recording artists decided to bump back releases of their projects because of the novel coronavirus, the leader of Car Seat Headrest decided to drop the alt-rock band's latest album, "Making a Door Less Open," as scheduled in May.
When other acts focus on making EPs and singles, Toledo, 27, and his bandmates, who formed in Virginia in 2010 and are now based in Seattle, are compelled to continue crafting albums. The band with the refreshing old school approach is the anomaly in so many ways. It would be tempting to re-create the guitar-driven rock of "Teens of Denial" and "Twin Fantasy," which catapulted the group to sold-out theater shows.
However, much of "MADLO" is electronic. Toledo called from his Seattle apartment to explain why Car Seat Headrest didn't play it safe. The accomplished and prolific singer-songwriter also explained why he is one of the few recording artists moved to record romantic and epic rock songs and what he was listening to when he wrote the cuts for "MADLO."
What might be most remarkable about you is how fearless you are since you don't pander via social media, in the studio or onstage. In 2018, a rude fan hurled a shirt at you during a CSH show I caught in Brooklyn, and you blasted him as opposed to being worried about how you would look. How difficult is it not to be concerned about how you'll be perceived or how your music will be received?
You can't be worried about social media and making everyone happy. When I make music, I go with what is the most meaningful. I try to make music I would like to experience as a listener. I try to work in a contained and creative environment.
It took courage to move in another sonic direction after experiencing success as a guitar-driven band. What inspired the experimentation with electronic-driven music with "MADLO"?
I didn't want to repeat myself. I wanted to make a new album from scratch. Having (drummer) Andrew (Katz) in our band since 2015 helped us move in another direction. Andrew comes from an EDM (electronic dance music) environment that is very computer-based with synths. I thought it would be cool to add those elements to a new Car Seat album. I wanted to see where we could go with another style of music.
The single "Hollywood" features Katz making his Car Seat Headrest debut as vocalist. Why is your drummer singing now, and what inspired the song?
I haven't spent too much time in L.A.. I've been there enough to get a taste of what's going on. The song is about exposure to Hollywood. It's hard to escape the commercials and billboards, which dominate our daily life no matter where we live. I wrote the song over a long period of time, and I wanted to convey the sense of angst and being worn down but still have energy in the song and make it fun to listen to. I wanted the song to be bombastic, varied and surprising. I thought having Andrew sing would change the energy level and make it fun.
There are so many songs about Los Angeles. The cynical "Hollywood" reminds me of Soul Coughing's "Screenwriter's Blues." Are you familiar with the quirky song?
I hadn't actually heard that song.
It's part of the rich '90s alt-rock landscape. So many scribes describe you as a product of that scene even though you were 6 years old at Y2K. But much of your music does sound as if it were impacted by recording artists from that era.
I wasn't exposed to much of '90s alt-rock until I was in high school. I was already writing music on a very simple manner by then.
What did you listen to before you reached high school?
My dad listened to the oldies station when we were traveling, and I preferred that style of music. The pop stuff (from the early aughts) didn't appeal to me much.
What was the first alt-rock album that had an impact on you?
The first one was Green Day's "American Idiot," and I worked my way backward from there. I heard Nirvana and fell in love with them.
When I first heard your work, I thought of Guided by Voices' mid-'90s incredibly catchy lo-fi output. How much of an impact did GBV's Robert Pollard have on you?
That was a band I got into when I was in high school. I really like them. What they did made a huge impression on me. They were impacted by bands I would hear on the radio with my dad, like the Beatles and the Who, and they made those sounds fresh and original. Guided by Voices was definitely one of the bands I was looking at when I started Car Seat Headrest.
Revamping "Twin Fantasy" and the re-release catapulted Car Seat Headrest to another echelon. Why did you decide to refine the lo-fi version of the songs?
When I was working on those songs in 2010 and 2011, the songs weren't completed, but they didn't have to be. I just posted the songs as works in progress, and I had a super-small fan base, so it didn't matter if the songs were fully finished. I could show off what I had then. When we signed with Matador, I asked if I could re-record "Twin Fantasy" to record them properly. It was one of the first things Matador and I agreed to.
You've always been about creating albums. "Twin Fantasy" is such a throwback. It's 10 songs with cuts that are quick two-minute bursts and epic songs. And there's a thread that connects each of the songs. Why create such a project in an age of EPs filled with a single and four songs that sound like the initial track?
I've always been very romantic about the album concept. Like you said, I like the thread that connects it all. That also includes the cover art and the titles of songs and the lengths of the songs. The concept of an album gets my imagination going.
"Beach Life-in-Death" is 12 minutes long and chewed up a healthy portion of your 80-minute "Twin Fantasy" sets. I was always impressed you included such a lengthy track, but it makes sense since that song is the heartbeat of "Twin Fantasy."
People have always responded to that song, and to put it in the set makes sense for us since the show really peaks with "Beach Life." It's also a flexible song since we can stretch out some sections and shrink others. It's one of the cornerstones of the record.
"Beach Life" is one of the most romantic Car Seat Headrest songs.
It's such a long, epic song. When I was in college (at William and Mary), I was studying poetry and British literature. With that came exposure to longer poems, and I discovered that longer works were very romantic. The romantic genre became very interesting to me. I wanted to capture that with "Beach Life-in-Death."
Romantic songs are in short supply in rock today. Does it take considerable bravery to be romantic in song now?
Not for me. That's kind of my comfort zone. I like to express myself in song in a romantic way. The challenge is to get it out there. It's not easy. You can fall into cliche when you're writing a romantic song or be generic. It's a challenge to get your message across in the best way possible.
"Life's Worth Missing" is the most romantic of your new songs.
That song is really going back to the sort of music I grew up on, which was '60s stuff. Songs like Ben E. King's "Stand by Me" and (the Shirelles') "Will You Still Love Me Tomorrow" come to mind. I spent a lot of time going back to that stuff when I was working on this record.
Songs like "Like Worth Missing" and "My Boy" from "Twin Fantasy" conjure images of the Beach Boys. Do you see it that way, particularly with the latter, due to the soaring vocal and beautiful harmonies?
Definitely. The music for "Life Worth Missing" has that Beach Boys' quality. The Beach Boys represent the peak of that emotional songwriting. With "My Boy," the vocal harmonies come from a lot of time listening to the Beach Boys when I was young.
Is the vocal the reason why you don't play "My Boy" live?
Yes, it's a three-part harmony, and in the band I harmonize with (guitarist) Ethan (Ives), so that's two parts. I also go to the very top of my register when I sing "My Boy," and I can't do that every night on the road.
Do you realize at 27 that you have enough of a canon of songs, albeit without "hits," that you could stop writing songs and sell out theaters for years?
Yes! It's really weird, but when we toured "Twin Fantasy," I felt that since it was sort of a greatest-hits tour, and we were packing places. I understand where we are, but I'm young, and we're a young band. There's a lot of road ahead of us. It would be boring to stop writing and just tour. You have to keep taking risks and coming up with new material.
You're getting some airplay. One of our local stations, KPND, is playing "Hollywood." But how cool is it to be where you are with little airplay?
It's very satisfying. This started in grass-roots fashion. Everything about this is organic.
Why did you leave Virginia for Washington state?
I spent my life in Virginia, but there was no music scene. I moved to Seattle to be part of something. It's a music center here, and everything fell into place.
You haven't played Spokane much. Once the pandemic ends, perhaps Car Seat Headrest can come back?
That would be great. I believe we've only played Spokane once. What I love about cities like Spokane is that the crowds are always enthusiastic.
When you return to the road, will you be flanked by the guys in Naked Giants, who added so much to your shows b y fleshing out songs on the "Twin Fantasy" tour?
No. It was great being on the road with them, but that was only a "Twin Fantasy" thing. They have their own thing going on anyway. It was so melancholy when that tour was ending since we knew that was the end of them playing with us.
How frustrating is it not to be able to tour?
It's incredibly frustrating. It's a huge disappointment not to be able to go out. We put a lot of thought into what we were going to play, but we'll get out there eventually.
You could have bumped back the album.
But we didn't want to do that. We felt like that if it would benefit anyone out there, it would be worth it to release it. Fans wanted to hear the album, so we released it. Why wait?
Ed Condran can be reached at (509) 459-5440 or edc@spokesman.com.
---