THE LIFE AND TIMES OF MIR
Feb. 19, 1986
A Proton-K rocket delivers Mir's core module to orbit.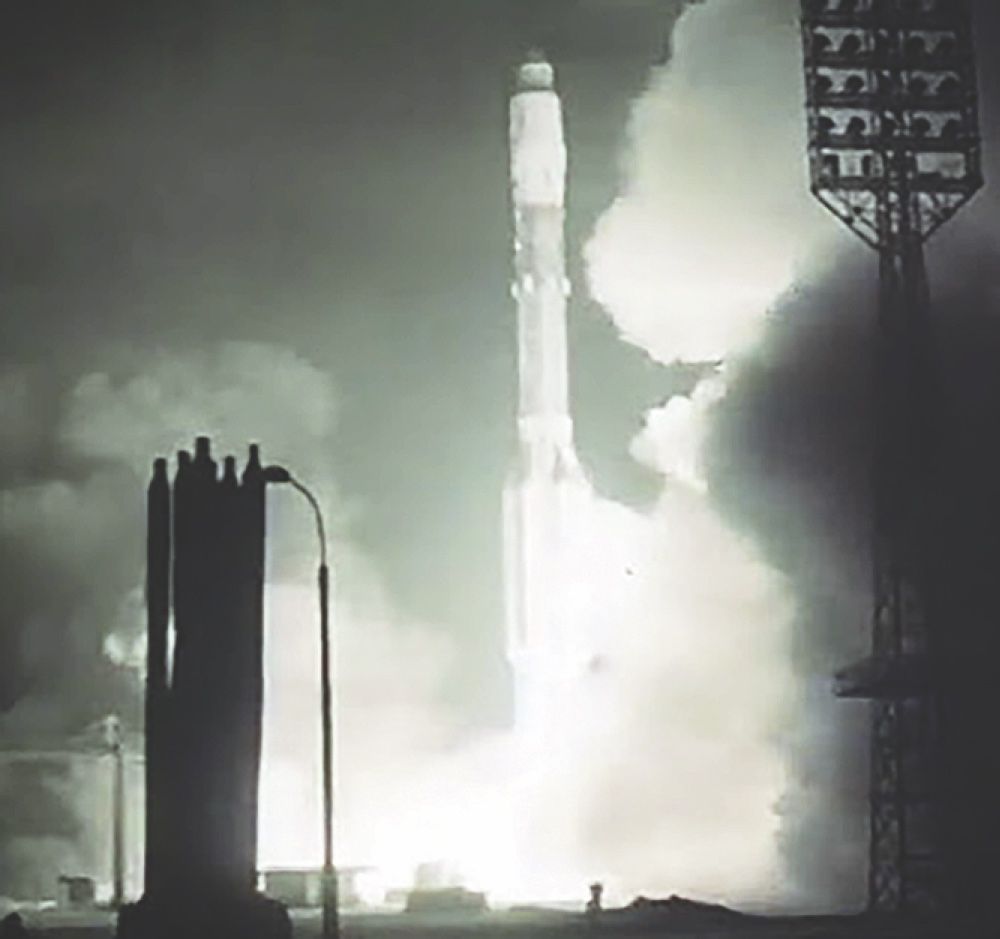 March 31, 1987
Kvant-1, the astrophysics module, is connected to the core module.
Nov. 26, 1989
The Kvant-2 module containing an airlock and an instrumentation compartment is added.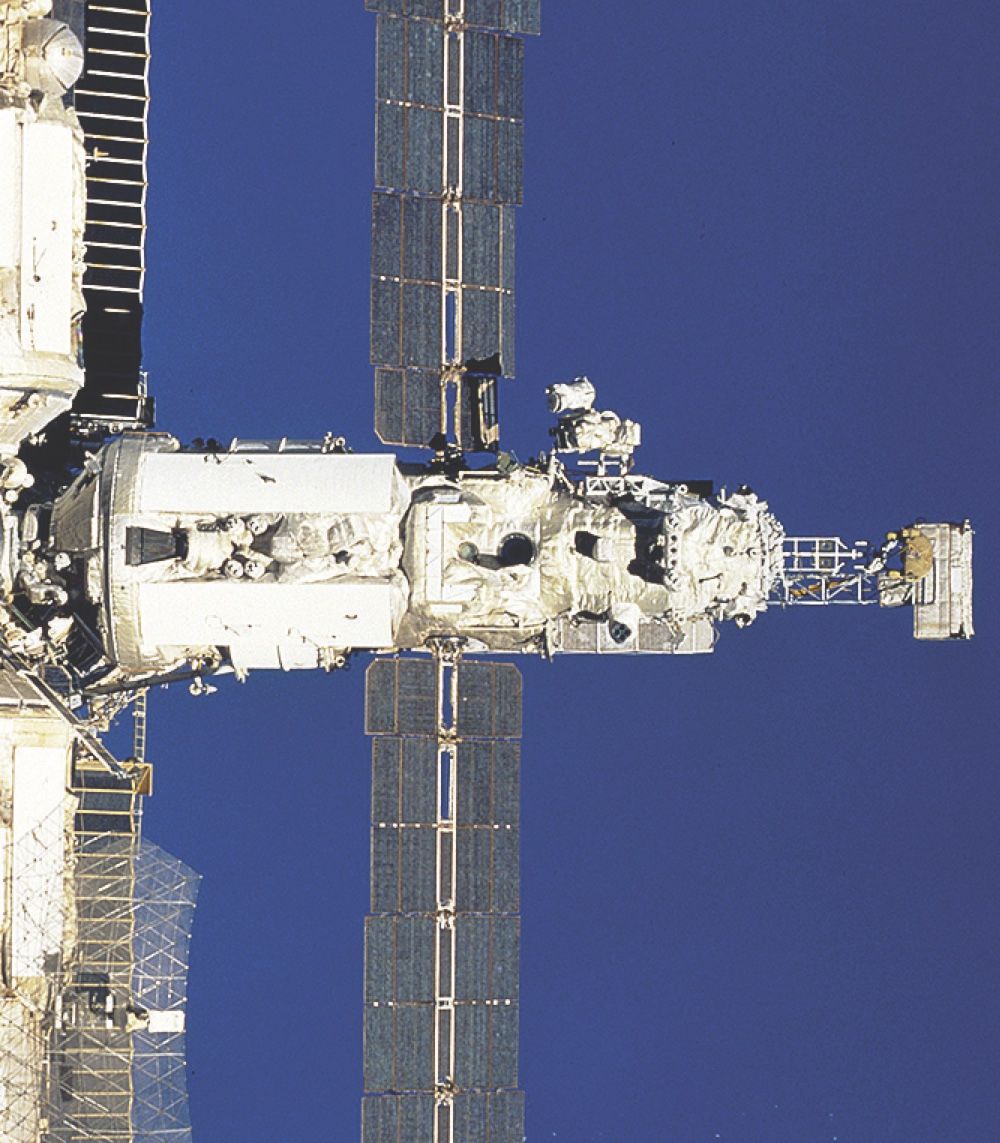 May 31, 1990
The Kristall module is added, giving Mir facilities for materials processing, astronomical observations and biotechnology experiments.
September 1993
The U.S. and Russia announce plans for a new space station – which would eventually become the International Space Station. To prepare for the project, the U.S. would become involved in Russia's Mir program.
May 20, 1995
The Spektr module adds living quarters for U.S. astronauts and increases the station's solar power generation capability.
June 29, 1995
Atlantis becomes the first shuttle to dock with the Mir to deliver a new crew. When linked, Atlantis and Mir formed the largest spacecraft ever in orbit at that time.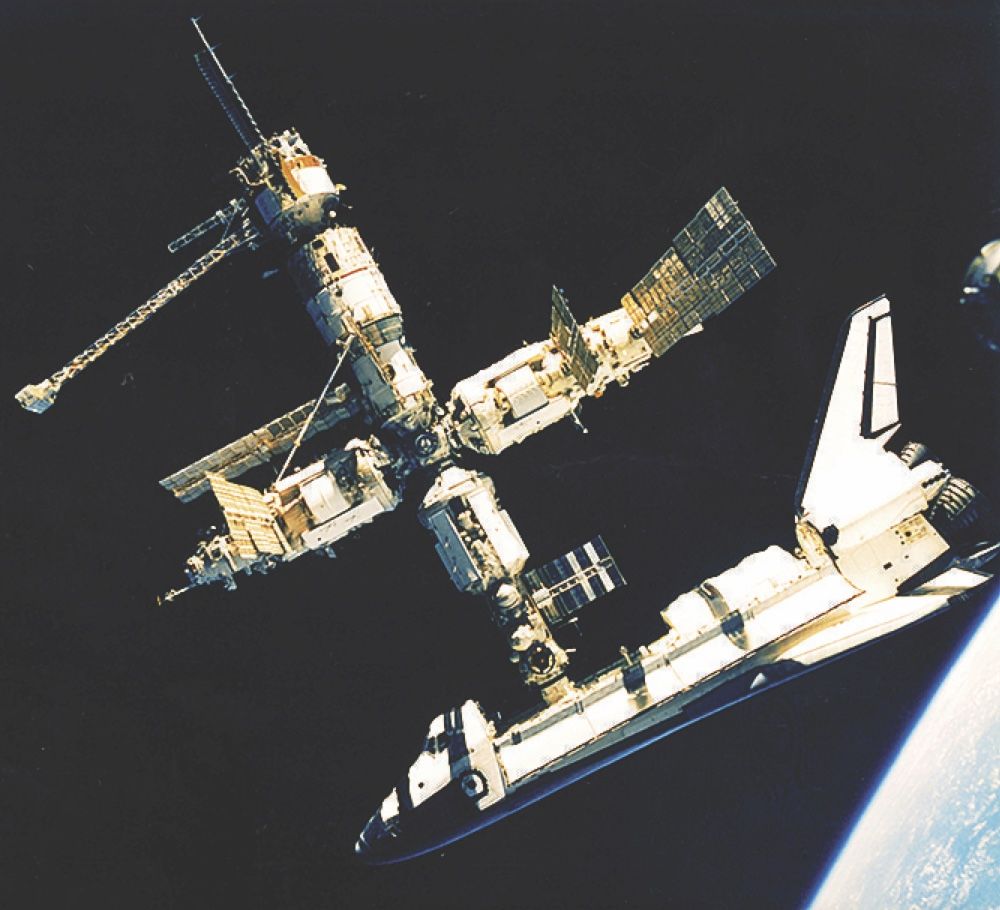 April 26, 1996
The Priroda module adds facilities for Earth observation.
Aug. 26, 1996
Astronaut Shannon Lucid ends a 188-day stay on Mir, setting a new U.S. single spaceflight record.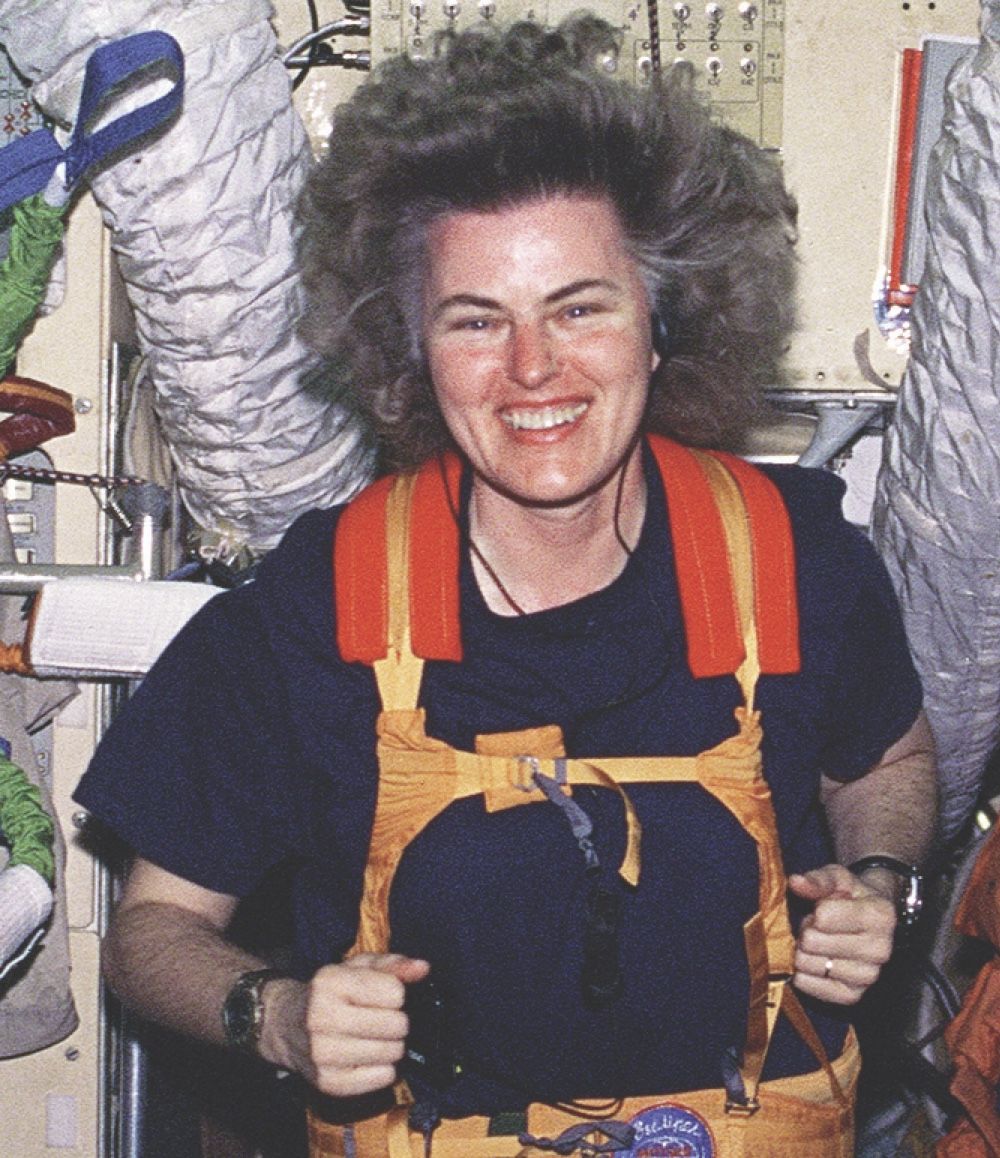 Feb. 23, 1997
A malfunction in an oxygen generation system causes a fire that fills the station with toxic smoke. The crew discovers some of the fire extinguishers mounted on the walls can't be moved.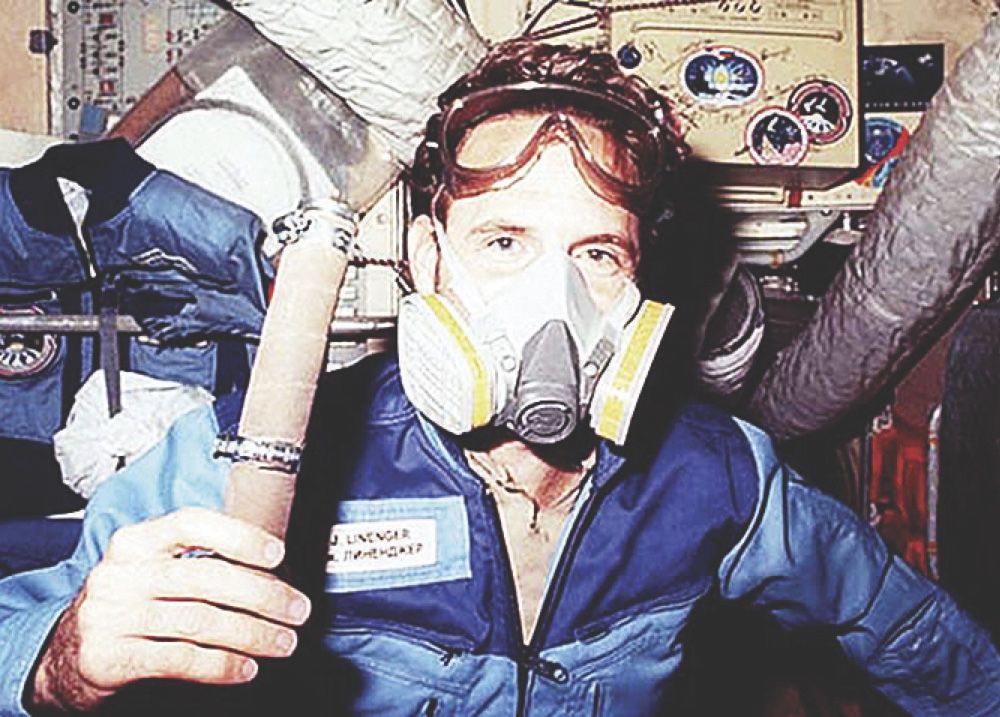 June 24, 1997
An unmanned supply ship collides with Mir's Spektr module, puncturing the module and a solar panel. The crew restores about 70% of the lost power with spacewalks in August and October.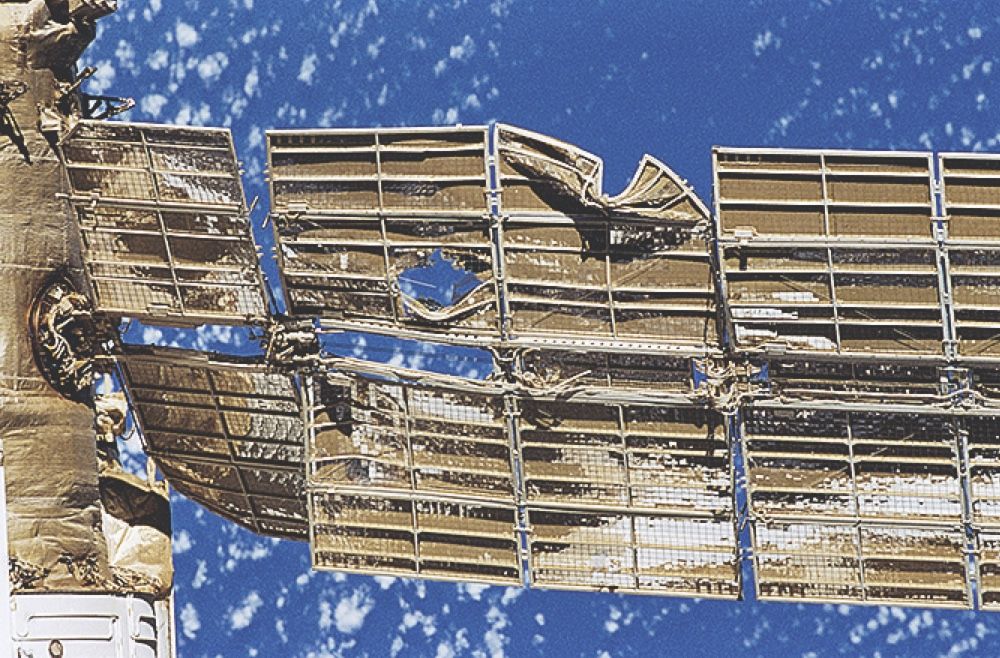 Aug. 28, 1999
The crew of Mir departs via Soyuz TM-29, ending a streak of continuous occupation of Mir just eight days short of 10 years.
March 23, 2001
Mir is deliberately shoved out of orbit by an unmanned Progress spacecraft. It breaks up in the atmosphere and its debris falls harmlessly into the South Pacific.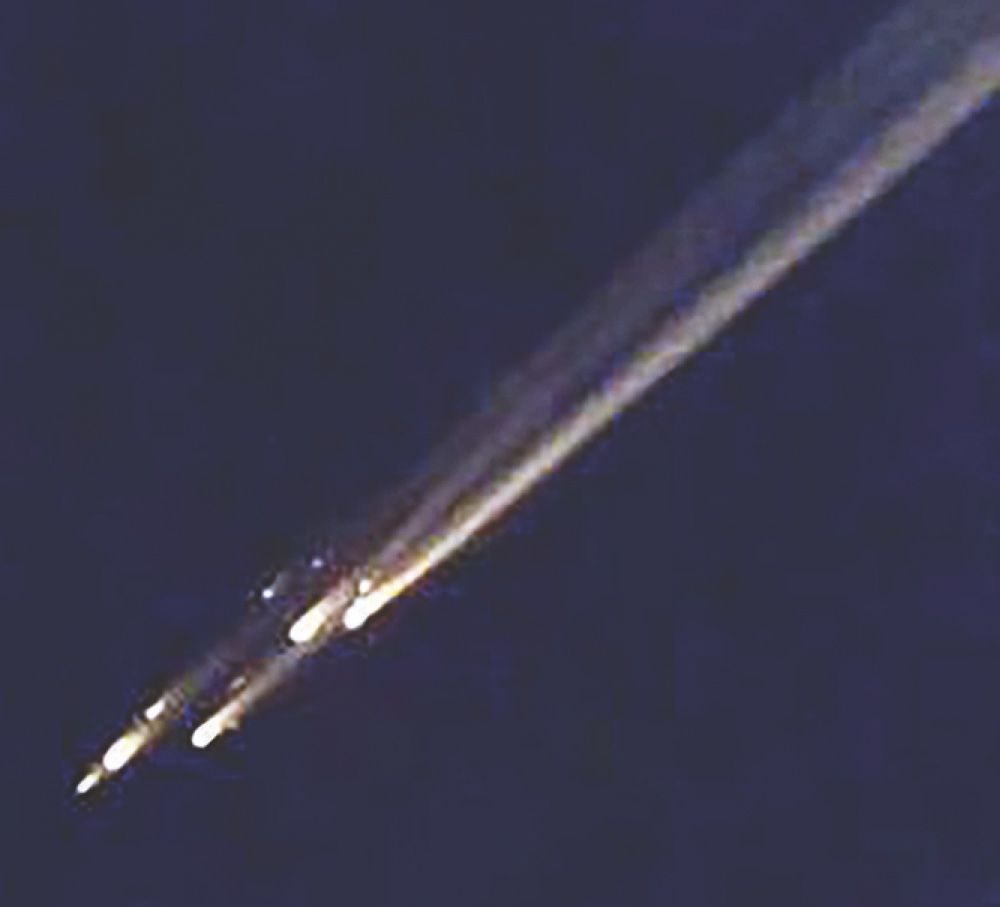 SPACE STATIONS COMPARED
SALYUT 1
USSR
Launched: April 19, 1971
Time in orbit: 5 months, 22 days
Days occupied: 24
Mass: 40,620 lbs.
Pressurized volume: 3,500 cubic feet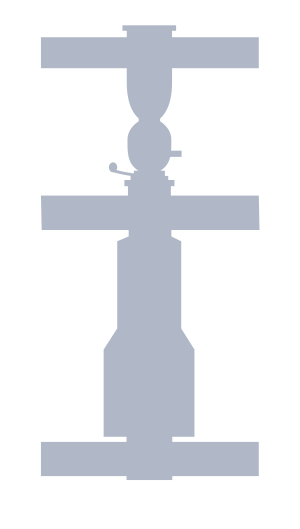 SKYLAB
U.S.
Launched: May 14, 1973
Time in orbit: 6 years, 1 month, 27 days
Days occupied: 171
Mass: 169,950 lbs.
Pressurized volume: 12,700 cubic feet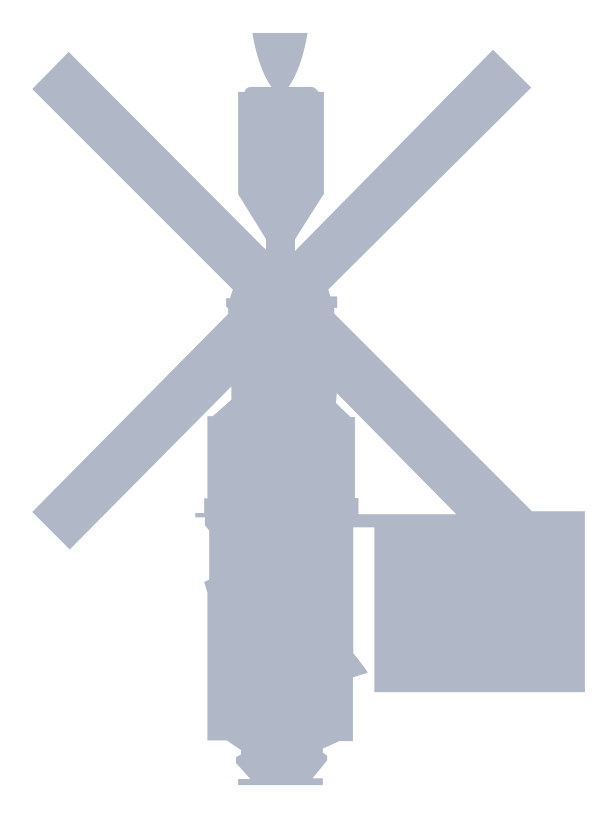 SALYUT 7
USSR
Launched: April 19, 1982
Time in orbit: 8 years, 10 months, 12 days
Days occupied: 861
Mass: 42,000 lbs.
Pressurized volume: 3,200 cubic feet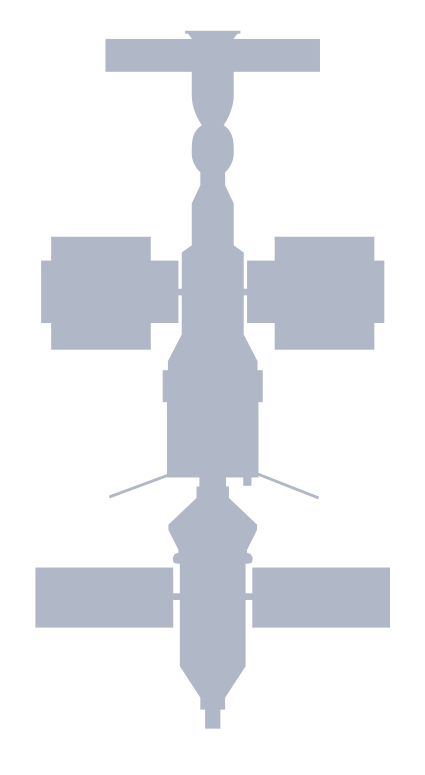 MIR
USSR
Launched: Feb. 19, 1986
Time in orbit: 15 years, 31 days
Days occupied: 4,594
Mass: 285,900 lbs.
Pressurized volume: 12,400 cubic feet