QUARANTINE!
Charles Apple
The Spokesman-Review
Mary Mallon was an Irish-born cook who immigrated to New York City in the 1880s. She carried the bacteria that causes typhus but was apparently immune to it herself.
City officials finally traced sporatic cases of typhus to Mallon. In 1907, "Typhoid Mary" was placed in quarantine at North Brother Island in the East River, near Rikers Island and what is now LaGuardia Airport.
Mallon, at left, in a typhus ward on North Brother Island.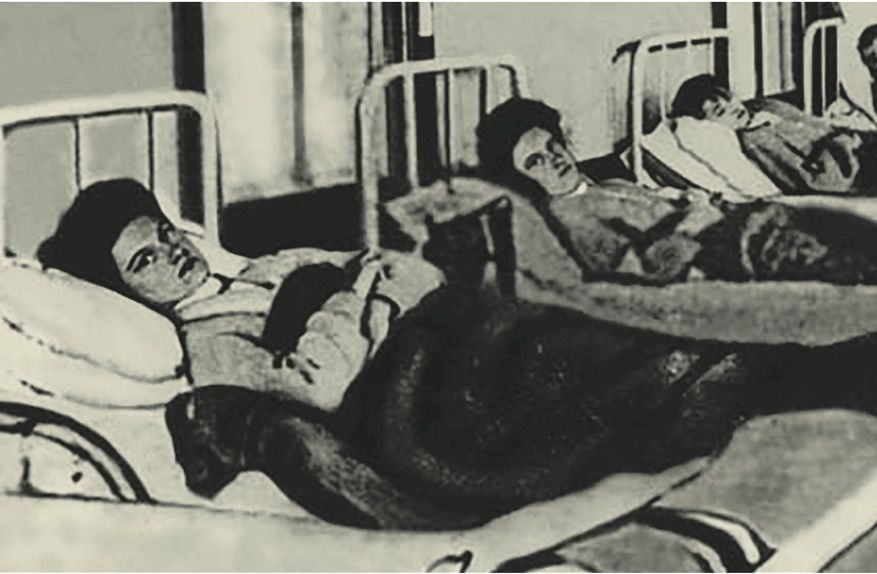 WIKIMEDIA COMMONS
Mallon was kept there for three years and was allowed out only after she promised to never cook for other people again.
But she lied. In 1915, city health officials caught up to her again and — on this date, 105 years ago — placed her back into quarantine.
This time, she would stay there for the rest of her life: Another 23 years.
A BRIEF HISTORY OF QUARANTINES
1348 - VENICE, ITALY
BUBONIC PLAGUE
The city of Venice gives a council of three the power to place a 40-day quarantine on ships with a suspected case of bubonic plague aboard. It would be the world's first institutionalized quarantine system. Between 30 and 60% of the population of Europe would eventually be wiped out by the "Black Death."
1738 - NEW YORK CITY
To keep smallpox and yellow fever from entering the city, officials set up a quarantine in the harbor for arriving ships: Bedloe's Island. It would later become known as Liberty Island, the home of the Statue of Liberty.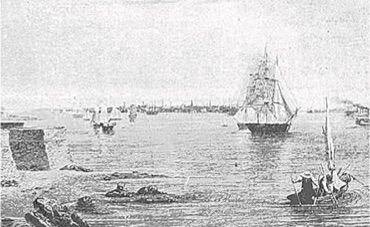 1793 - PHILADELPHIA
YELLOW FEVER
One in 10 people in Philadelphia would be killed by yellow fever. Patients were removed from the city and taken to treatment camps — where they usually died because of ineffective treatment.
1814 - SYDNEY,
AUSTRALIA TYPHOID FEVER
The convict ship Surry arrives in Sydney Harbor from England, reporting 46 people aboard had died from typhus during the journey. Australian officials set up a quarantine site in what is now the suburb of Kirribilli.
1832 - NEW YORK CITY
CHOLERA
The city attempts to keep the European outbreak from spreading to America by banning ships with a suspected case on board. Ship captains circumvent the order, cholera spreads through the city and 3,500 people eventually die.
1881 - SYDNEY, AUSTRALIA
SMALLPOX
Officials round up hundreds of people and hold them in quarantine stations. Patients and their families say they are poorly treated by officials and by medical staff.
1892 - NEW YORK CITY
TYPHOID FEVER
An incoming group of immigrants brought typhus with them. Officials have the immigrants rounded up and placed in tent cities along the East River. "We don't need this kind of riff-raff on our shores," reports The New York Times — on its front page.
1900 - SAN FRANCISCO
BUBONIC PLAGUE
After a Chinese immigrant is found dead in a hotel basement, officials string barbed wire around a 12-square block section of Chinatown. They lift the quarantine after a few days but not before most of the immigrants lose their jobs.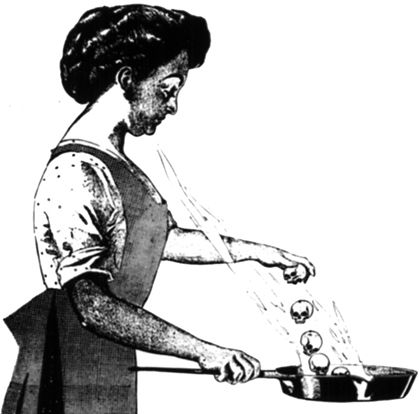 1907-1910, 1915-1938
NEW YORK CITY - "TYPHOID MARY"
After Mallon's death in 1938, an autopsy reveals just what doctors had suspected: She had carried the typhus bacteria in her gall bladder.
1917 - U.S.
STDs
Military officials, alarmed by the growing number of sexually transmitted diseases in recruits, round up more than 30,000 prostitutes from camps that had sprung up around training facilities and have them tested. Many are held for months.

1917-1919 - EUROPE AND U.S.
FLU
As more than 500 million people around the world are affected by the Spanish flu, officials close schools, ban public assemblies and order home quarantines for those infected.
1918 - EAST SAMOA
FLU
During that same flu epidemic, John Martin Poyer, the governor of American Samoa, places the island territory under a full quarantine. The result: Zero deaths. In Western Samoa — a territory of New Zealand — 90 percent of all people catch the flu and 20 percent of adults die.
1945 - BALTIMORE
STDs
Baltimore passes a law authorizing health officials to quarantine patients who refuse penicillin treatment for syphilis or gonorrhea. The threat works well: Most of those infected submit to the treatment.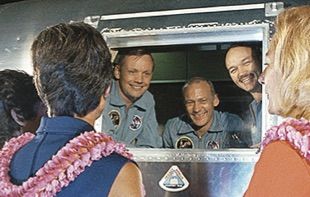 1969-1971 - HOUSTON
'MOON GERMS'
NASA astronauts returning from the moon are quarantined for 21 days for fear of microorganisms from the moon. Once it is determined no such germs exist, the quarantines are ended.
1972 - YUGOSLAVIA
SMALLPOX
Smallpox had been eradicated in Yugoslavia for 42 years, but a family picks up the disease during a trip to Afghanistan. The government declares martial law, meetings are prohibited and hotels used for quarantines. The measures last for two months.
2003 - CANADA
SARS
Canada taks an extremely aggressive approach to the severe acute respiratory syndrome outbreak. In Toronto, about 30,000 people are quarantined in hospitals and in their homes. But the city has only 250 suspected cases.
2007 - ATLANTA
TUBERCULOSIS
An Atlanta lawyer is suspected of having an especially drug-resistant strain of TB. While awaiting his test results, he flies to Europe and tours Paris, Athens, Rome and Prague. He is captured entering the U.S. from Canada and is put into the first involuntary isolation in the U.S. since 1963. No infections result, the man is treated and is eventually released and cleared to travel again.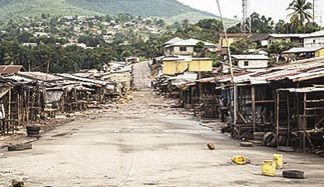 2014 - LIBERIA AND SIERRA LEONE
EBOLA
Thousands in the city of West Point, Liberia, are isolated for 21 days. In Sierra Leona, residents are asked to stay at home for three days while health officials search door-to-door for people infected.
2014 - CHINA
BUBONIC PLAGUE
After one man contracts the plague after feeding a marmot to his dog, officials place 150 people who had contact with that man into quarantine and seal off thousands more in the city of Yumen. The quarantine is lifted after two days.
2020 - WORLDWIDE
CORONAVIRUS
Cities in China are locked down, affecting 500 million people. More than 50 million are told to stay at home in Italy. In the U.S., millions are in voluntary quarantine in their homes while officials argue over how long such measures should last.
Sources: PBS' Nova, NPR, Centers for Disease Control, Smithsonian magazine, Time magazine, IrishAmerica.com, GlobalCitizen.com, NASA