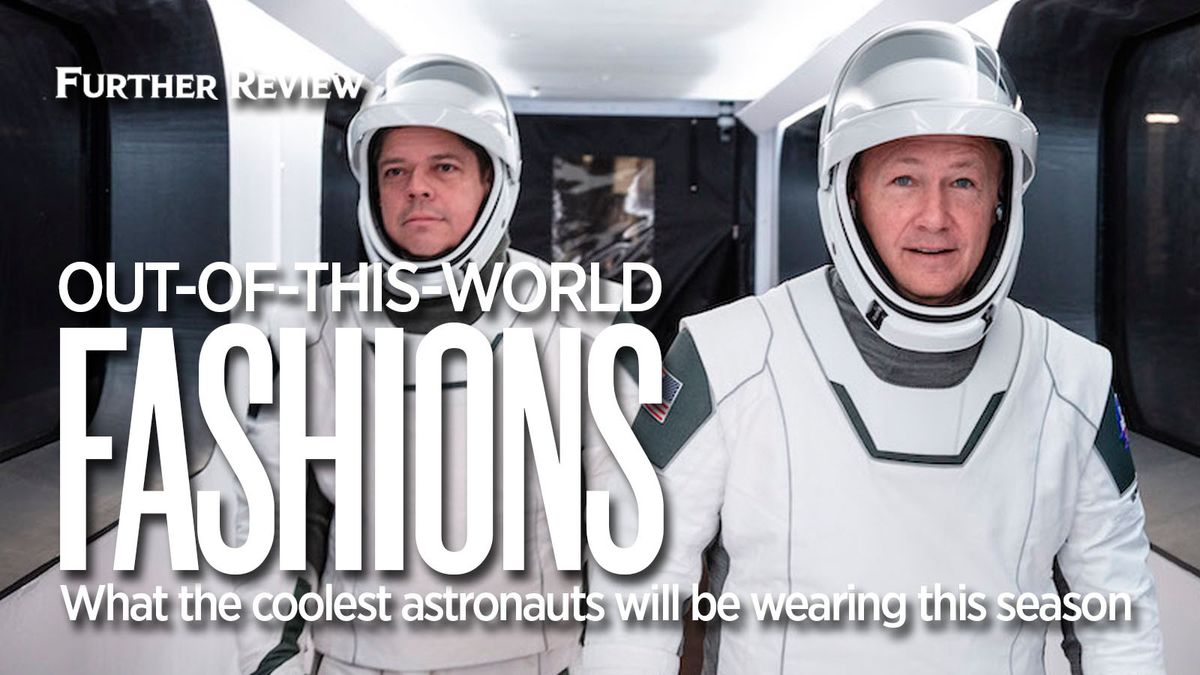 By Charles Apple
The Spokesman-Review
Sorry, Darth Vader, but our spacegoing heroes will not be wearing long, flowing black capes and scary breathing masks. Instead, they'll wear pretty much what they've always worn: Practical suits designed to keep them alive and safe, far above the Earth.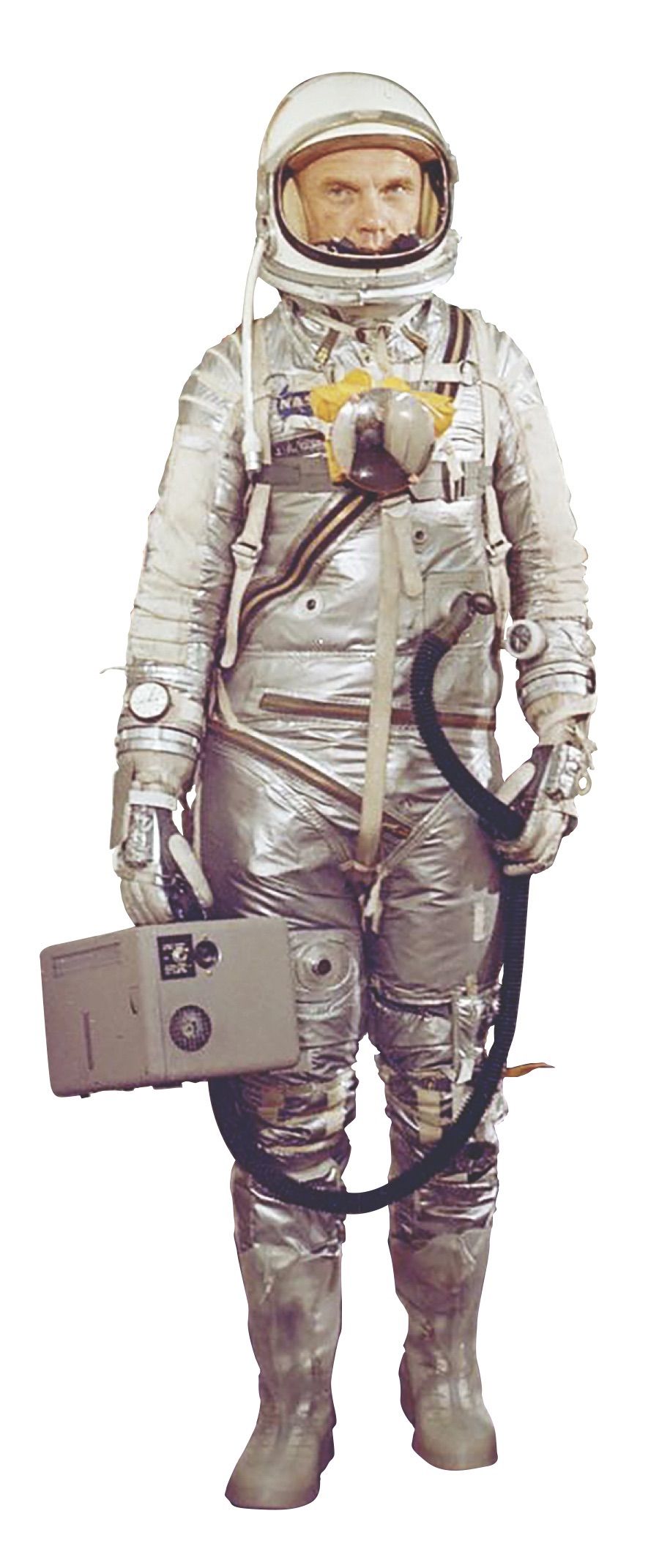 MERCURY


1961-63


NAVY MARK IV
MADE BY: B.F. GOODRICH CO.
America's first spacesuits were originally designed for U.S. Navy high-altitude pilots to use during the Korean War. The suits consisted of an inner layer of nylon coated with neoprene rubber and an outer layer of aluminized nylon for thermal control and to protect the astronaut against ultraviolet radiation. Elbow and knee joints were made by simple break lines in the fabric. However, when the suit was pressurized, astronauts found it difficult to bend their knees or elbows.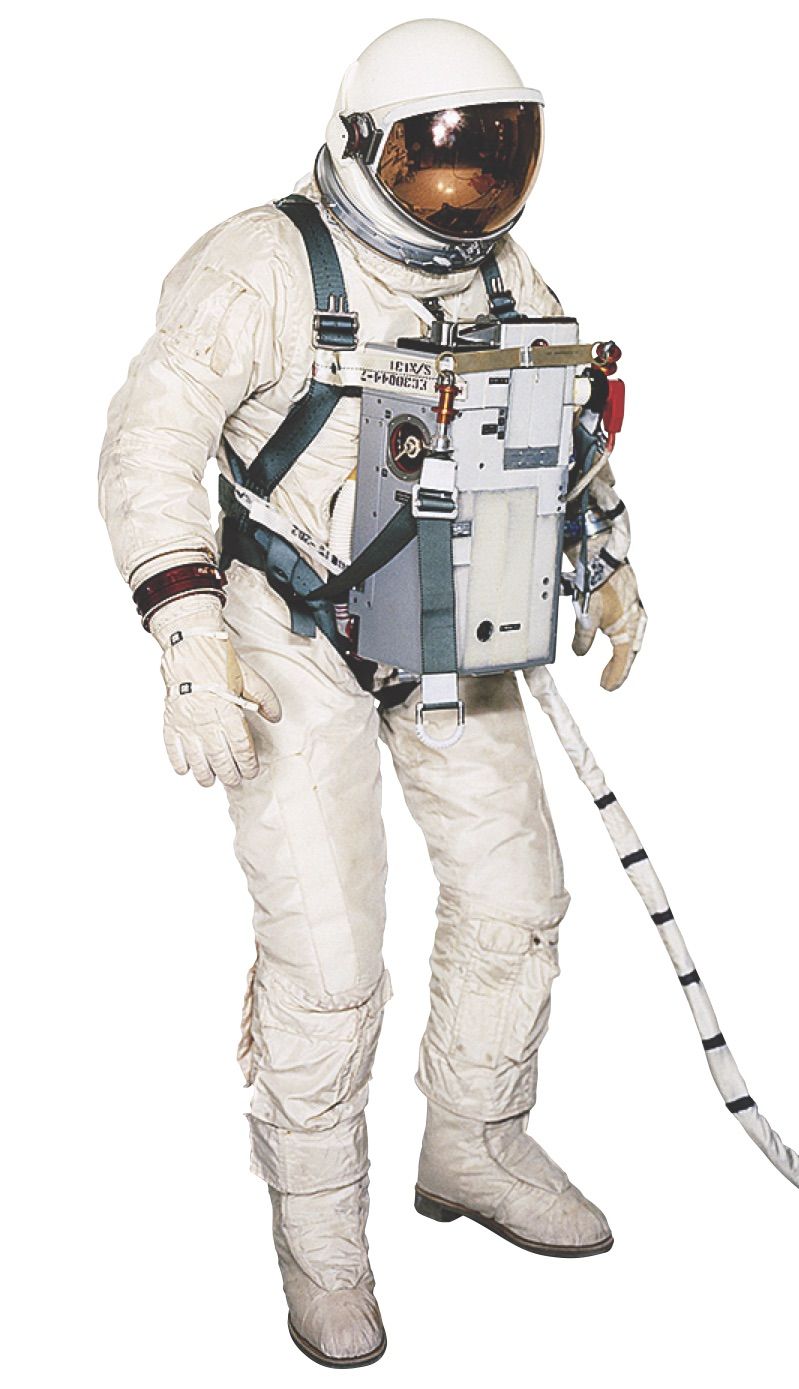 GEMINI


1965-66


G3C, G4C and G5C
MADE BY: DAVID CLARK CO.
Astronauts on the 10 Gemini missions wore different spacesuits depending on the demands of their mission. One version was for use only inside the craft. Another version — shown above – was for missions during which an astronaut would walk in space. A special ultralight suit was used by astronauts on the two-week endurance test Gemini 7 mission. The suit shown above consisted of six layers of nylon and gloves that allowed for full rotation of the wrist and could easily be detached with a locking ring.
---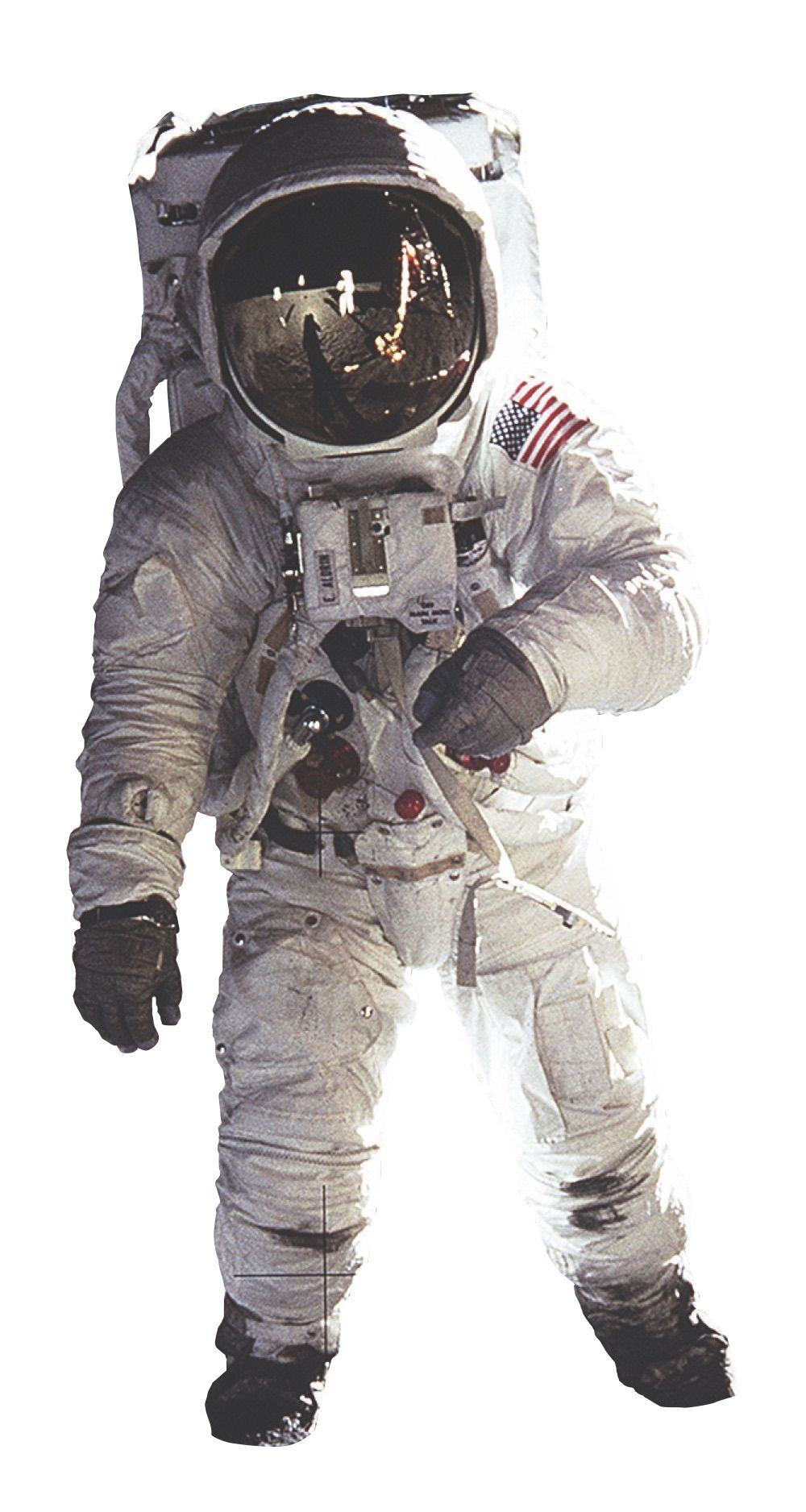 APOLLO/SKYLAB


1968-75


A7L
MADE BY: ILC DOVER
The Apollo moonsuits used 22 hand-stitched layers for extra protection against heat and cold. Beneath the suit, an astronaut wore a three-layer underwear garment that circulated cool water to keep him cool and from fogging up his helmet. The helmet was a fishbowl-like design with an outer hood covering. Astronauts entered and exited the suit via a large zippered opening in the back. Oxygen and cooling water was stored in and circulated by a backpack unit called a Portable Life Support System, or PLSS.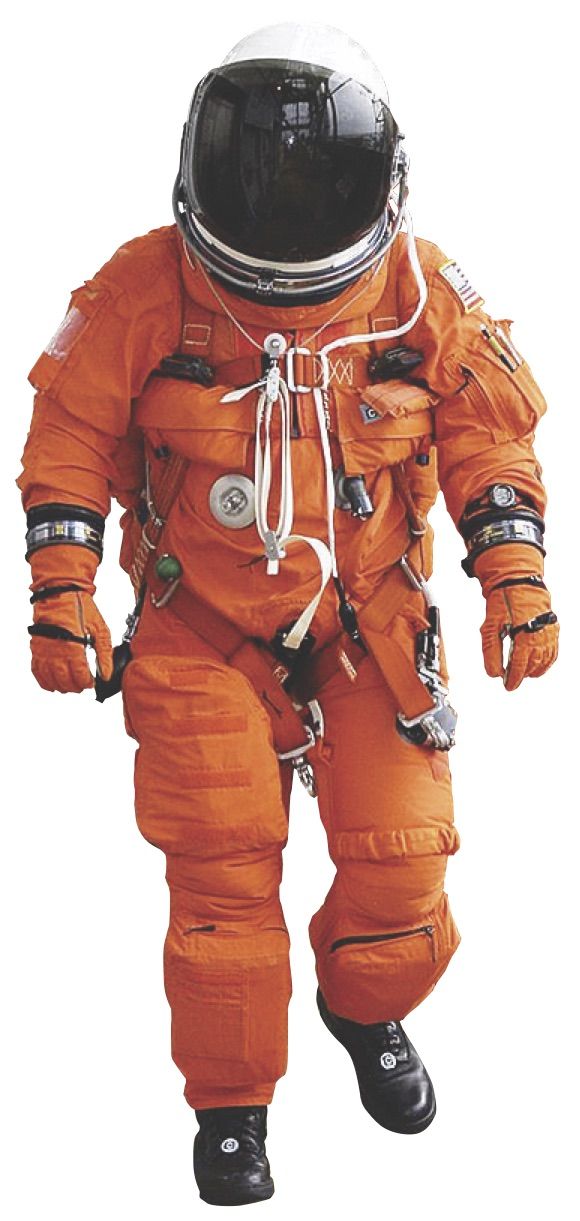 SPACE SHUTTLE


1994-2011


ADVANCED CREW ESCAPE SUIT
MADE BY: DAVID CLARK CO.
Shuttle astronauts wore a number of suits over the years – some of which looked similar. This ACES, or "pumpkin suit" was worn only during liftoffs and landings – while in orbit, crews normally wore their standard NASA-issue blue jumpsuits. The ACES was developed from the pressure suits Air Force pilots wore while flying the SR-71 Blackbird. Oxygen was fed into the suit through a connection in the left thigh. The orange color was so astronauts could be easily spotted in case they needed to bail out.
---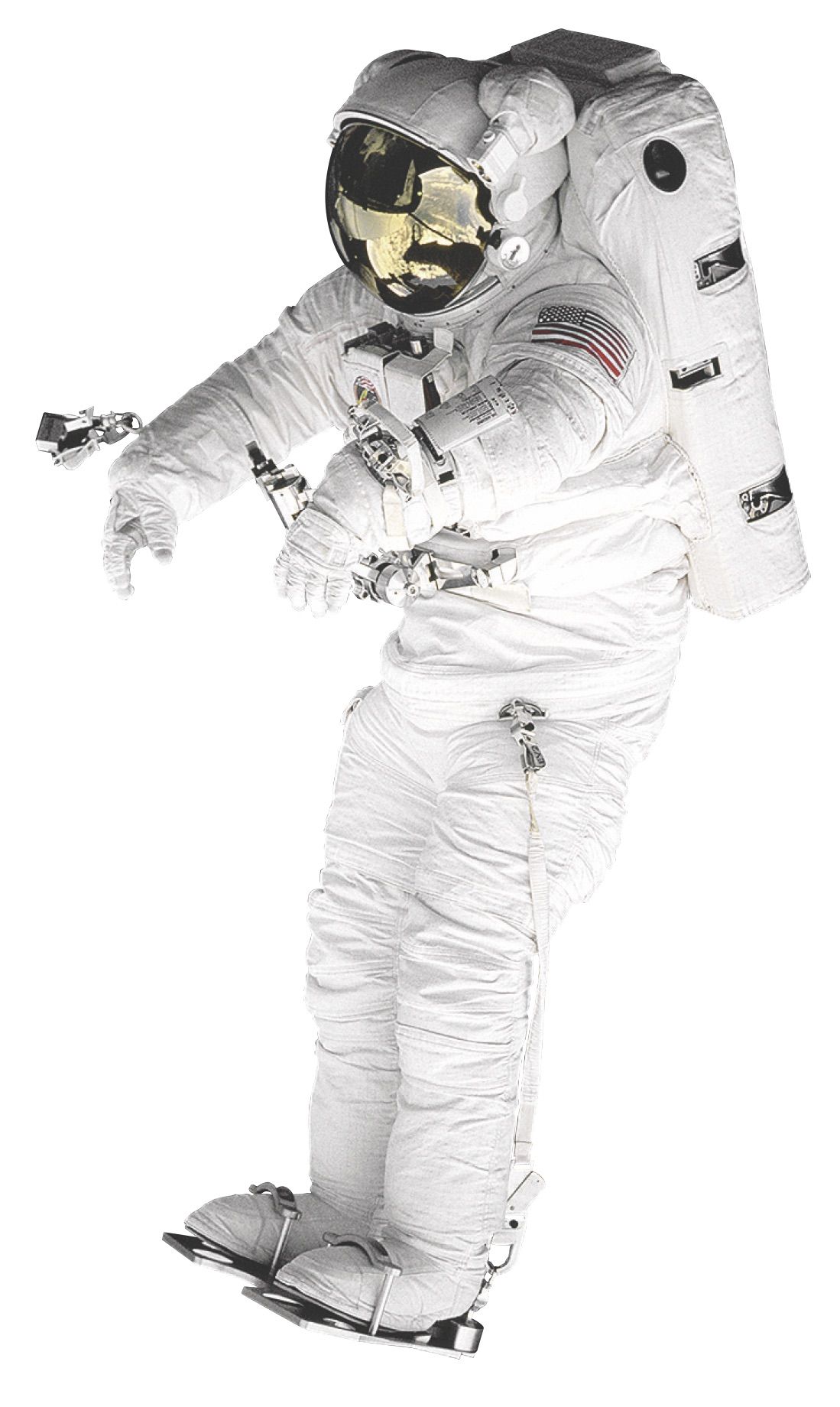 SHUTTLE/ISS


1982-


EMU
MADE BY: ILC DOVER
The Extravehicular Mobility Unit – or EMU – was built using a two-piece modular construction and components available in multiple sizes that allow astronauts to mix, match and replace parts as needed. It can support an astronaut working outside the International Space Station for up to seven hours. Components were designed to be used repeatedly and to last for about 15 years. The EMU weighs quite a bit more than, say, the Apollo moonsuit: About 310 pounds. That's not a problem because it's designed to be used in zero gravity.
SOYUZ


1973-


SOKOL
MADE BY: NPP ZVEZDA
After the space shuttle program ended in 2011, NASA astronauts have been ferried to and from the space station by Russian Soyuz spacecraft. While they're in transit, U.S. astronauts wear a suit introduced in 1973 in the old Soviet Union. The suit has been improved over the years. It's manufacturer considers it less of a spacesuit and more of a rescue suit. It can reportedly support an astronaut for up to two hours in case a spacecraft suddenly loses its pressurized atmosphere.
---

DRAGON


2020


SPACEX SUIT
MADE BY: SPACEX
If the suit to be worn by the crew of the SpaceX Dragon mission to the ISS next week looks like a movie costume, there's a reason for that: SpaceX founder Elon Musk hired Hollywood costume designer Jose Fernandez – who created superhero costumes for the movies "Wonder Woman," "Wolverine" and "Captain America: Civil War" – to create the new suits. In addition to looking good, the suits reportedly have a liquid cooling system, an emergency breathing system and other now-standard features.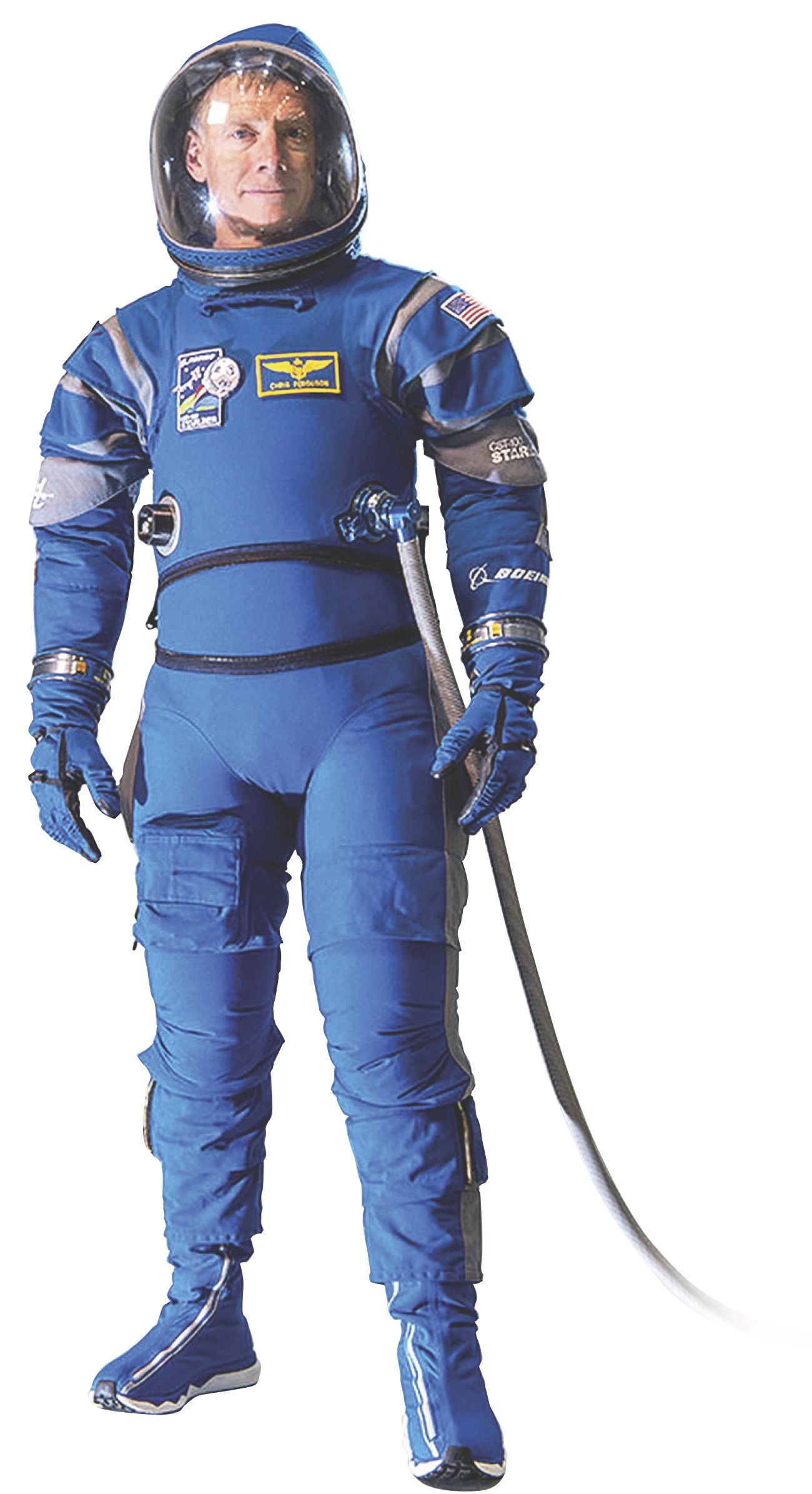 STARLINER


2021 (EXPECTED)


BOEING SUIT
MADE BY: BOEING
SpaceX won't be the only private company launching astronauts into orbit – Boeing also has a contract to ferry personnel and cargo for NASA via its new Starliner space taxi. NASA says the "Boeing Blue" suits are lighter – about half the weight of the old orange ACES suits shuttle astronauts wore – and more flexible and comfortable than other spacesuits worn by astronauts over the previous half-century. The helmet and hood are incorporated into the suit itself, instead of being detachable. The visor allows for better peripheral vision.
---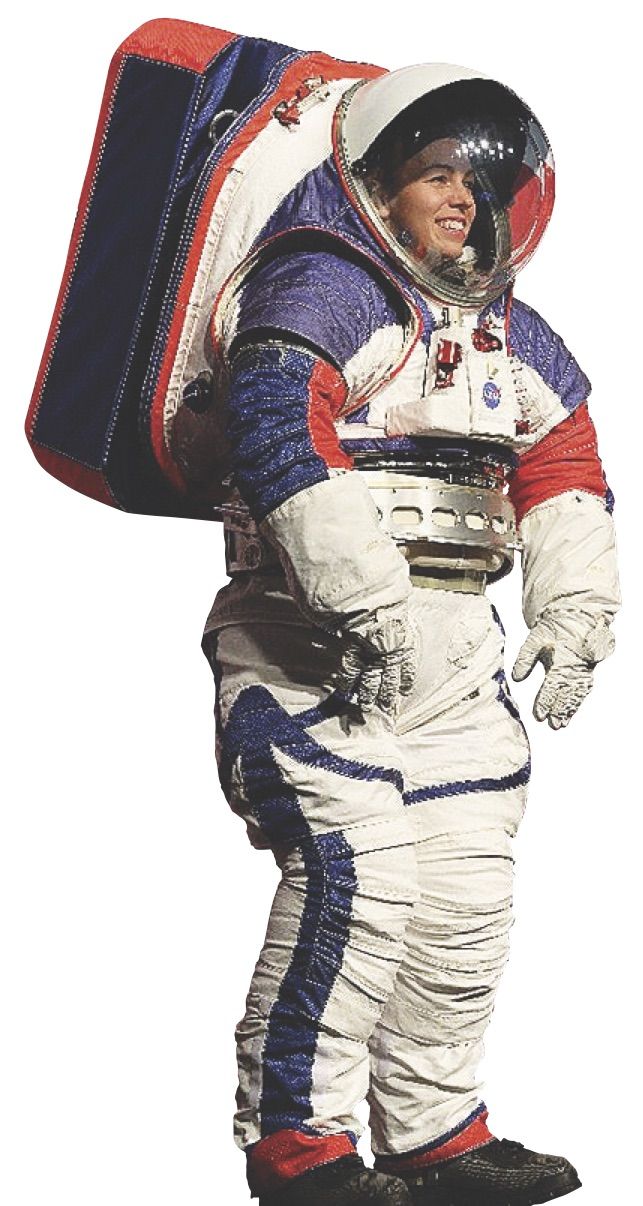 ARTEMIS


2022 (EXPECTED)


xEMU
MADE BY: TBA
Last year, NASA unveiled a new prototype spacesuit it expects to use on the upcoming Project Artemis missions to the moon. It'll be one-size-fits-all, so it's unlikely NASA will have a repeat of the incident last year in which the correct size suit components couldn't be found on the ISS. The new-and-improved backpack will have the ability to absorb unlimited amounts of carbon dioxide and will be able to provide life support for up to six days. Gloves will include heaters for fingers but will also allow dexterity.
Sources: NASA, ILC Dover Inc., InterestingEngineering.com, Astronautix.com, Phys.org, Universe Today, SpaceX, Wired.com, Boeing, Smithsonian magazine, "Smithsonian Guides: Spaceflight" by Valerie Neal, Cathleen S. Lewis and Frank H. Winter, "Apollo: The Epic Journey to the Moon" by David West Reynolds | ALL PHOTOS: NASA, THE EUROPEAN SPACE AGENCY OR THE ASSOCIATED PRESS