Mickey Mouse – who made his first appearance in Hollywood's first comedy short film with sound – is one of the most iconic figures in entertainment history. Here's a look at how Mickey was conceived and how he's continued to evolve over 92 years.
---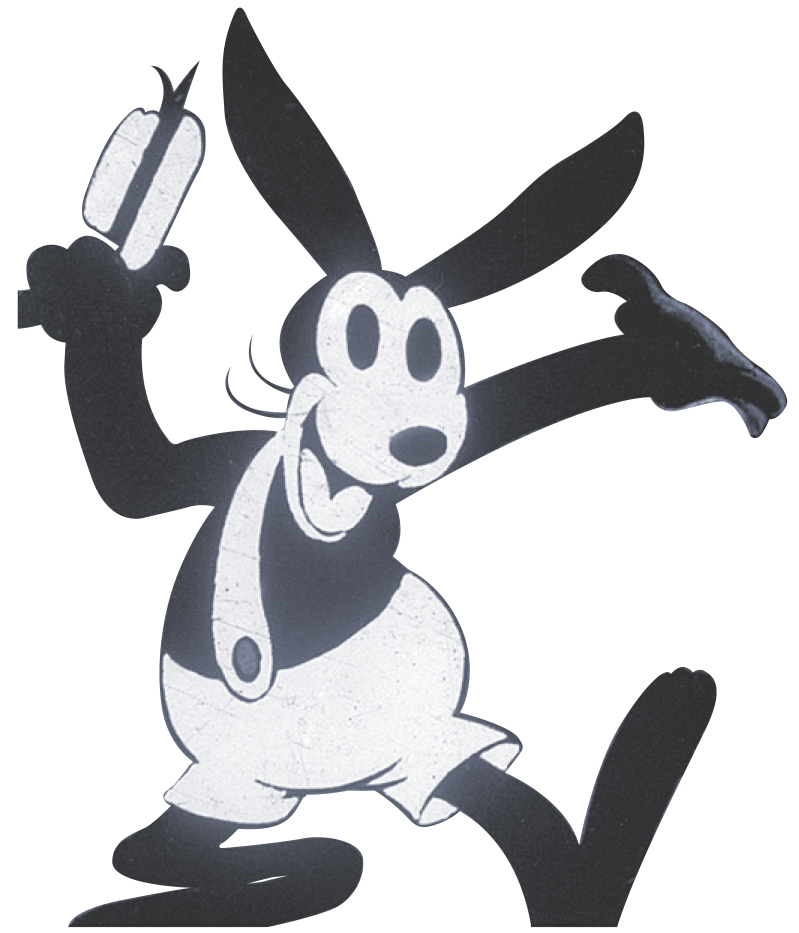 1 Mickey Mouse is a direct descendant of Oswald the Lucky Rabbit, created in 1927 by Walt Disney and his ace animator, Ub Iwerks. Disney's staff made silent Oswald cartoons that were distributed by Universal Pictures. When Disney learned Universal was poaching his animation staff, he walked away from his creation determined to create a character he would own.
---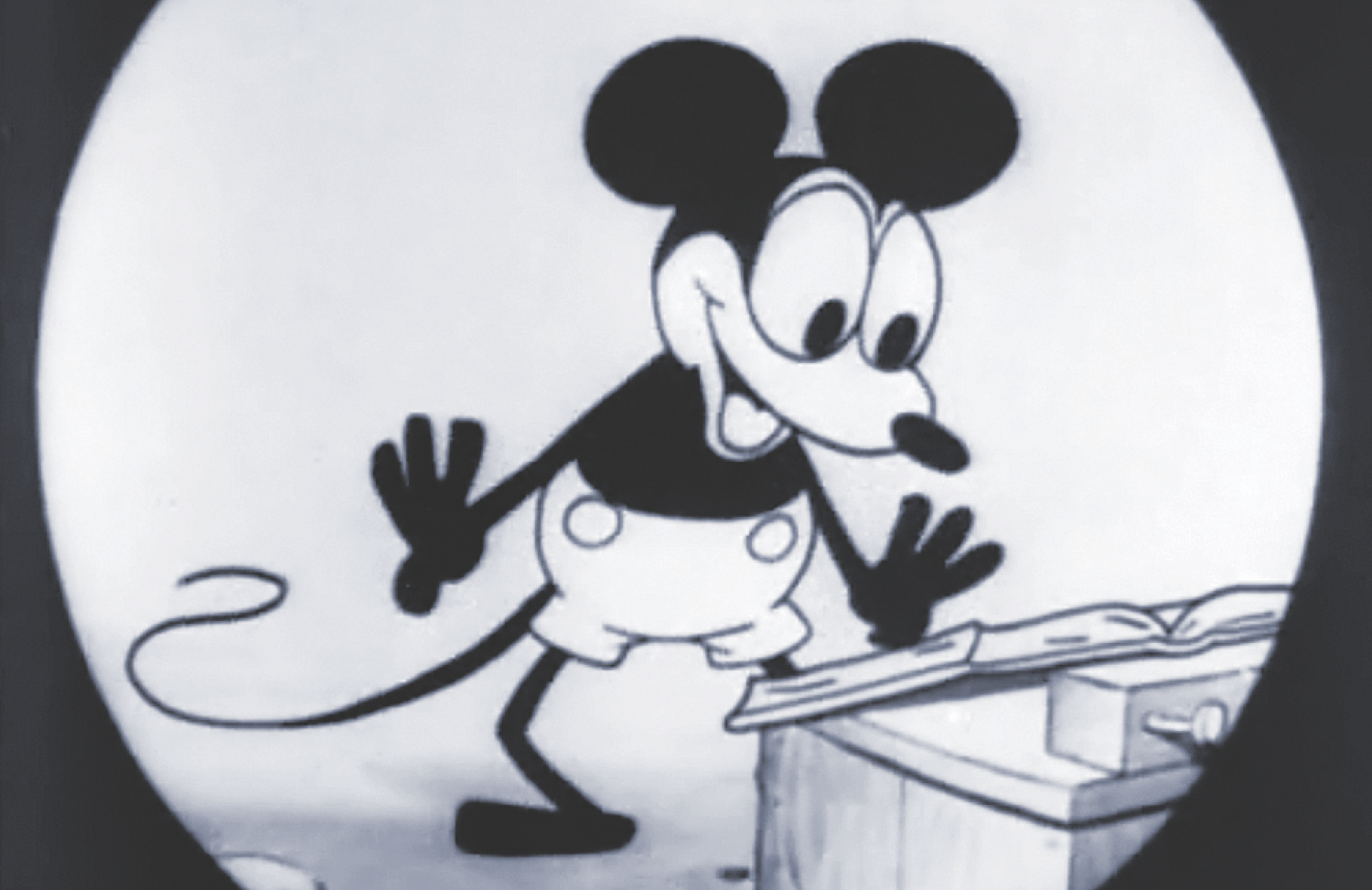 2 Iwerks then created a mouse character who looked very similar to Oswald. At first, Disney wanted to call him Mortimer, but his wife, Lillian, talked him into changing that to Mickey. Disney's newly restaffed animation studio, led by Iwerks, created two silent Mickey Mouse cartoons – most notably "Plane Crazy," test-screened on May 15, 1928 – but could not find a distributor for their work.
---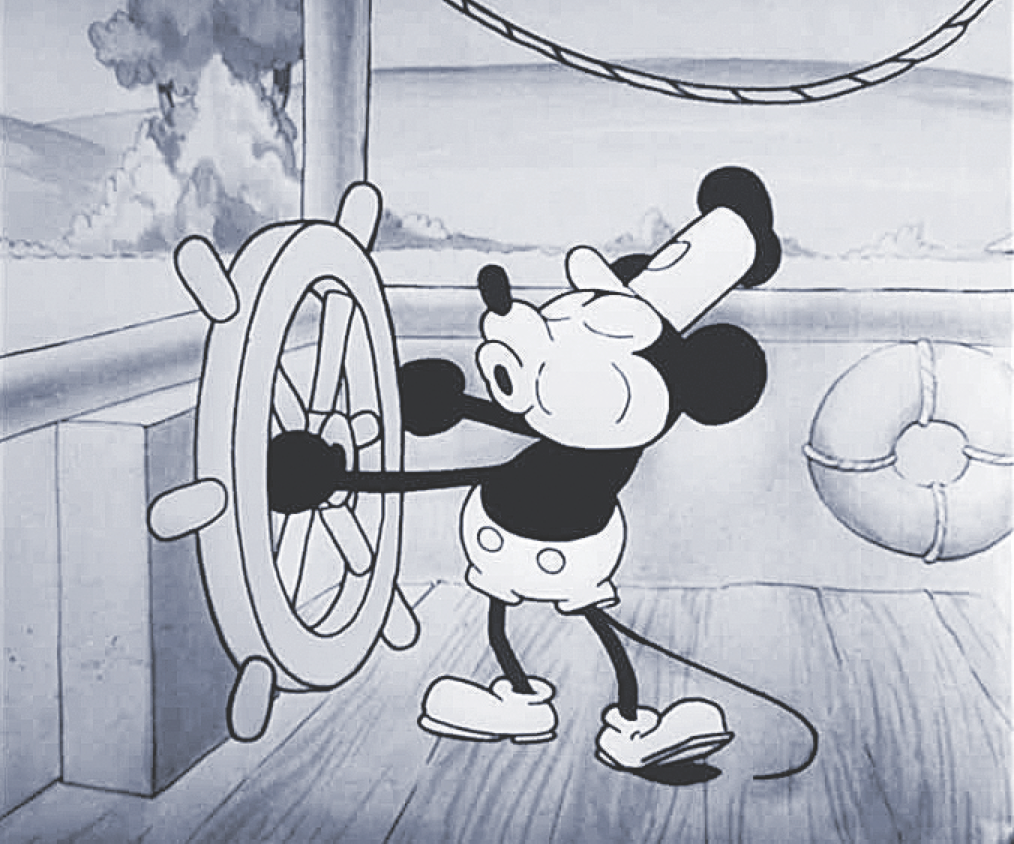 3 By that time, the first sound movie, "The Jazz Singer" starring Al Jolson, had been released to great acclaim. Inspired by that, Disney and Iwerks made their third Mickey Mouse short a musical piece starring Mickey as a riverboat pilot who finds ever-inventive ways to keep a tune in motion. "Steamboat Willie" – released Nov. 18, 1928 – included a full, post-produced soundtrack that was synchronized with the moving action – the first true "talkie" cartoon that didn't actually talk. The result was a huge hit for Disney, who put his animators to work outfitting the two previous, unreleased silent Mickey Mouse shorts for sound for wide release in theaters.
---
4 Mickey and his animated world rapidly developed as Disney, Iwerks and their animation staff perfected their art. Mickey's "wife," Minnie, had appeared with him since the beginning. Mickey spoke his first words – "Hot dogs! Hot dogs! – as a carnival vendor in 1929's "The Karnival Kid." Supplying Mickey's voice: the man who composed the music for the short, Carl Stalling. Walt Disney himself would take over voicing Mickey.
Iwerks left Disney in 1930 – peeved at Disney's increasingly heavy-handed managerial style – to open a rival animation studio. Disney responded by having Iwerks' name removed from the credits of the dozens of films he had overseen.
---
5 Walt Disney was very smart in the way he merchandised his Mickey character. Mickey Mouse dolls and toys appeared on shelves. A Mickey Mouse comic strip debuted in newspapers on Jan. 13, 1930. Comic books soon followed.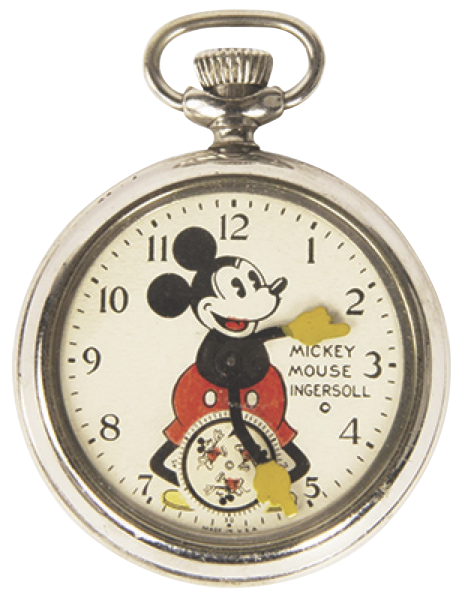 One of the biggest gotta-have-it items would be the Mickey Mouse pocket watches and wrist watches that first went on sale in 1933 for $3.75 – $75 in today's dollars. The Ingersoll-Waterbury clock company would say that its Mickey Mouse watches had saved the company from bankruptcy.
---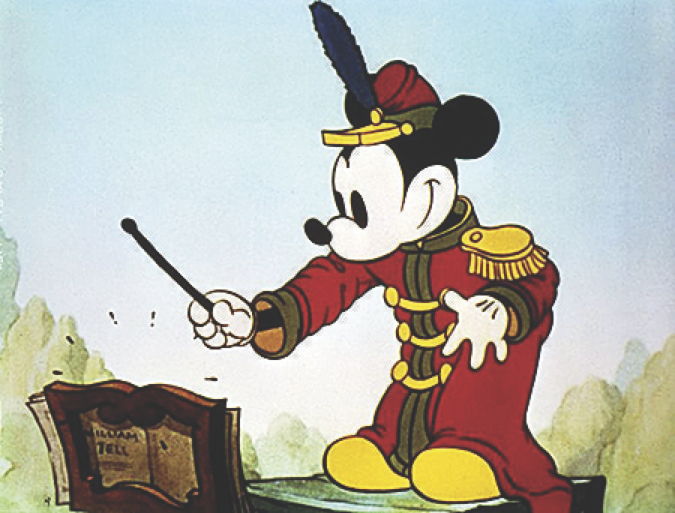 6 The first color screen appearance for Mickey was a brief sequence made for the 1932 Academy Awards ceremony. The public wouldn't see Mickey in color until 1935 and the release of one of his greatest films, "The Band Concert," in which his concert is interrupted by a tornado. That year, the League of Nations would honor Disney for his creation of the Mickey Mouse character.
---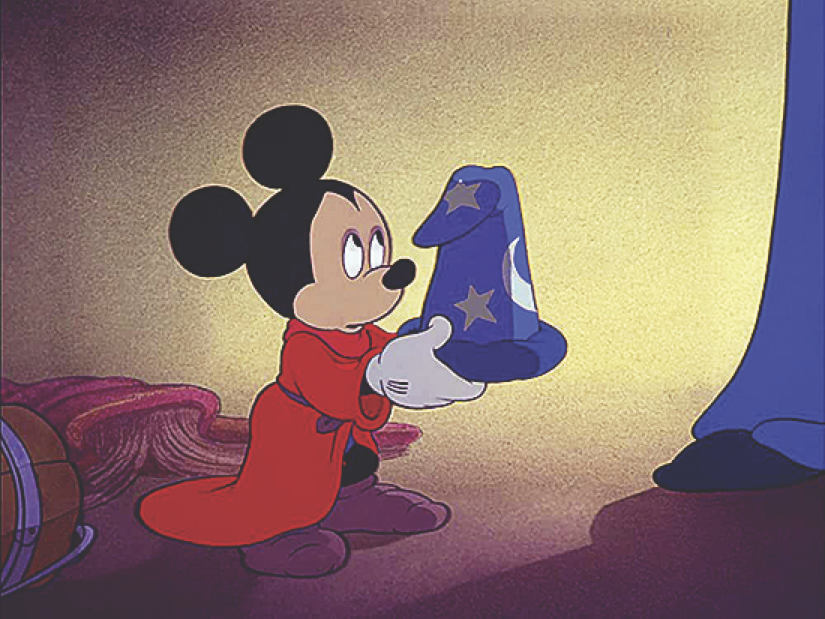 7 By 1940, Mickey had evolved again: He now had eyes with pupils and his face gained a little color. However, the character had become such an icon – and a role model for children – that Disney's staff writers began having difficulty coming up with comedic material to feature the mouse. Mickey began taking a back seat to other Disney creations such as Donald Duck and Goofy.
---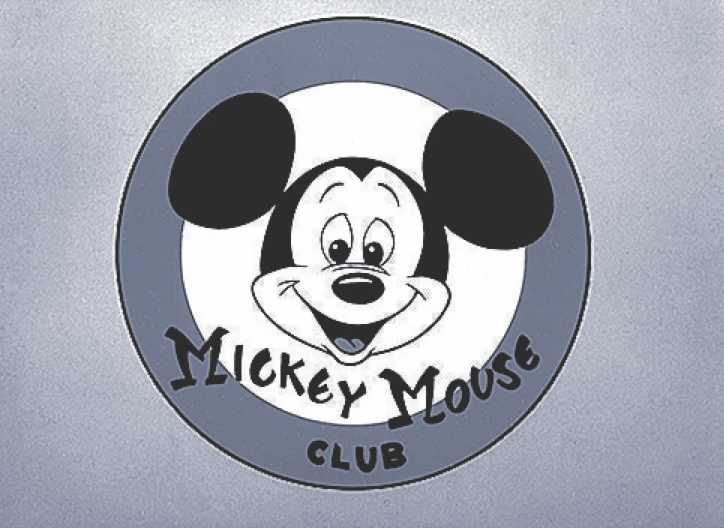 8 In 1955, Disney began producing a daily afternoon variety children's show for ABC-TV, using Mickey in the show's opening and closing and in linking segments. By this time, sound effects specialist Jimmy MacDonald had begun performing the voice of Mickey in films but Disney stepped in to work on the series. The show would run for four seasons but would be revived in the 1970s, 1980s and 2017.
---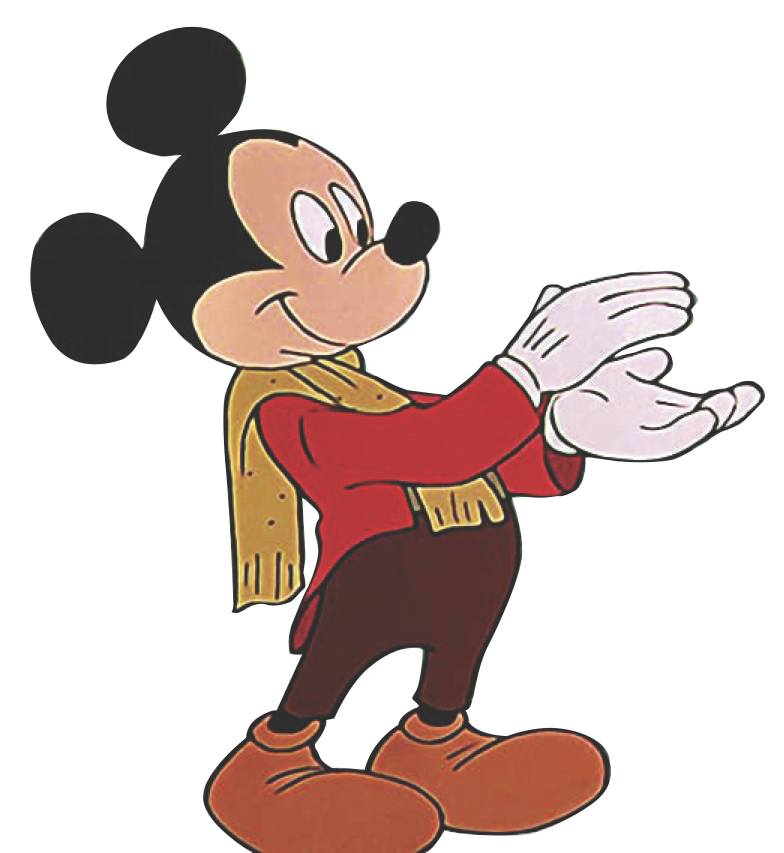 9 Mickey's sputtering feature film career was revived in 1983 when he starred in an adaptation of Charles Dickens' "A Christmas Carol." "The Prince and the Pauper" would follow in 1990.
With the projects came a new voice for Mickey: Wayne Allwine, who'd play Mickey for 32 years. In 1991, Allwine married fellow voice actor Russi Taylor, who played the voice of Minnie Mouse.
---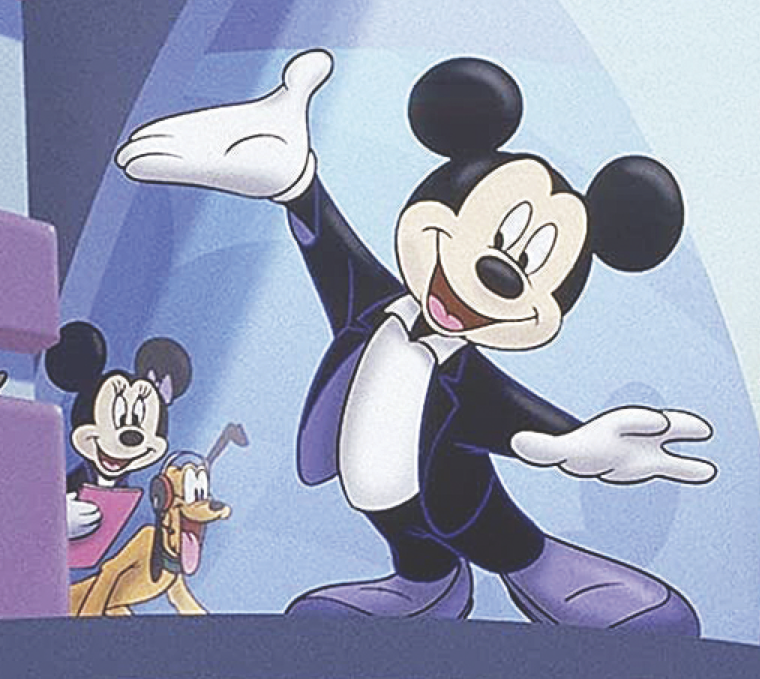 10 While actors played Mickey in costume at the various Disney amusement parks, the animated Mickey continued to be underused until Disney got serious about using him in children's TV programming for ABC, starting with "Mickey Mouse Works" in 1999. In 2001's "House of Mouse" – shown at right – Mickey and friends hosted a dinner club revue for the citizens of ToonTown.
---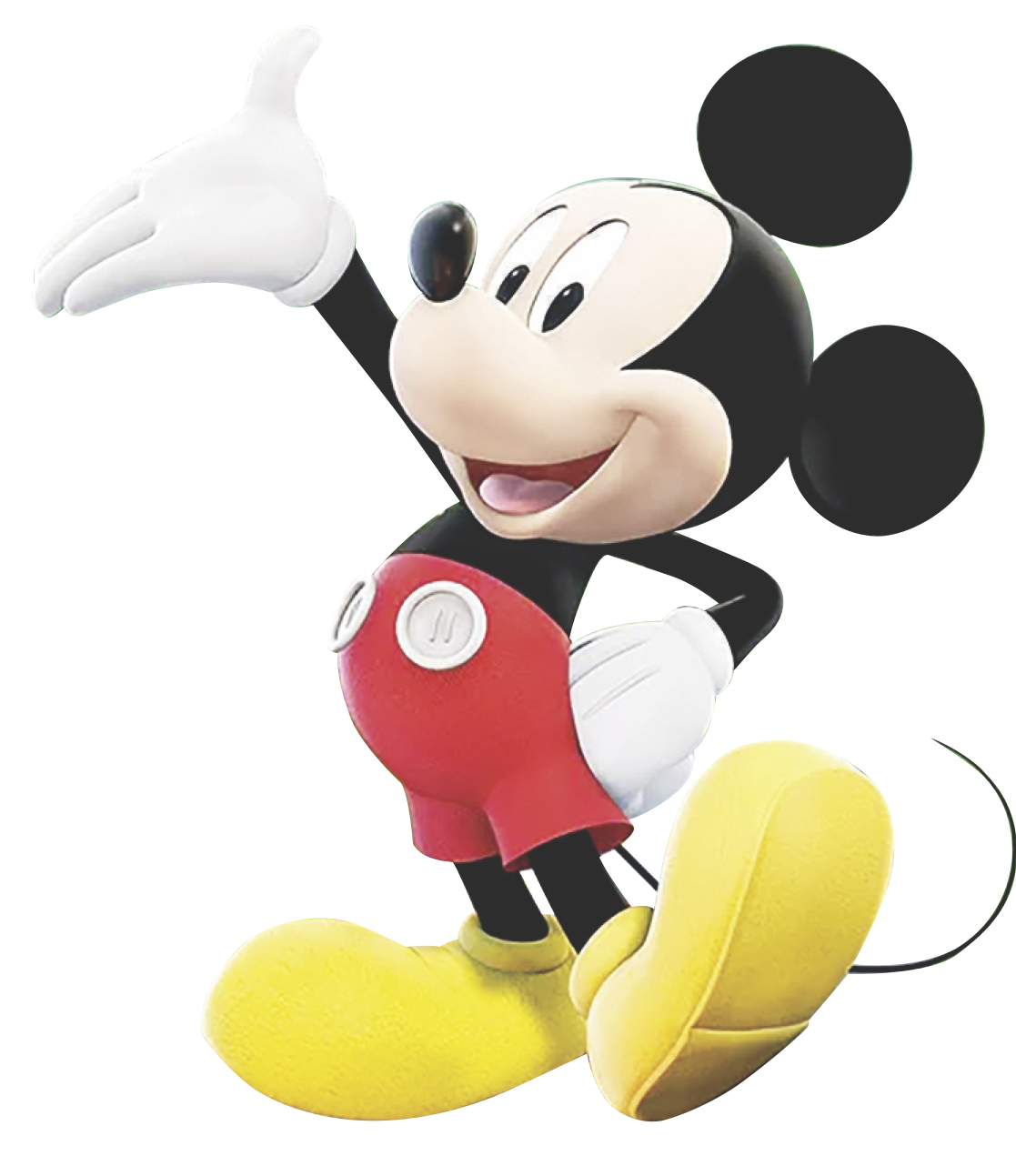 11 Mickey's next major visual transformation came in 2006, when he, Minnie, Goofy, Donald, Daisy, Pluto and the gang made the leap into 3D animation for "Mickey Mouse Clubhouse," an interactive series for preschoolers on the Disney Channel.
The characters promote the development of problem-solving skills by calling upon "Toodles," a "Mouseketool" in the shape of a tiny Mickey head. The show's theme song was performed by They Might Be Giants. "Mickey Mouse Clubhouse" earned a handful of Emmy Award nominations over its 10 years on the air. A spin-off, "Mickey Mouse Mixed-Up Adventures," continues today.
With the death of Allwine in 2009, Bret Iwan began providing the voice of Mickey.
---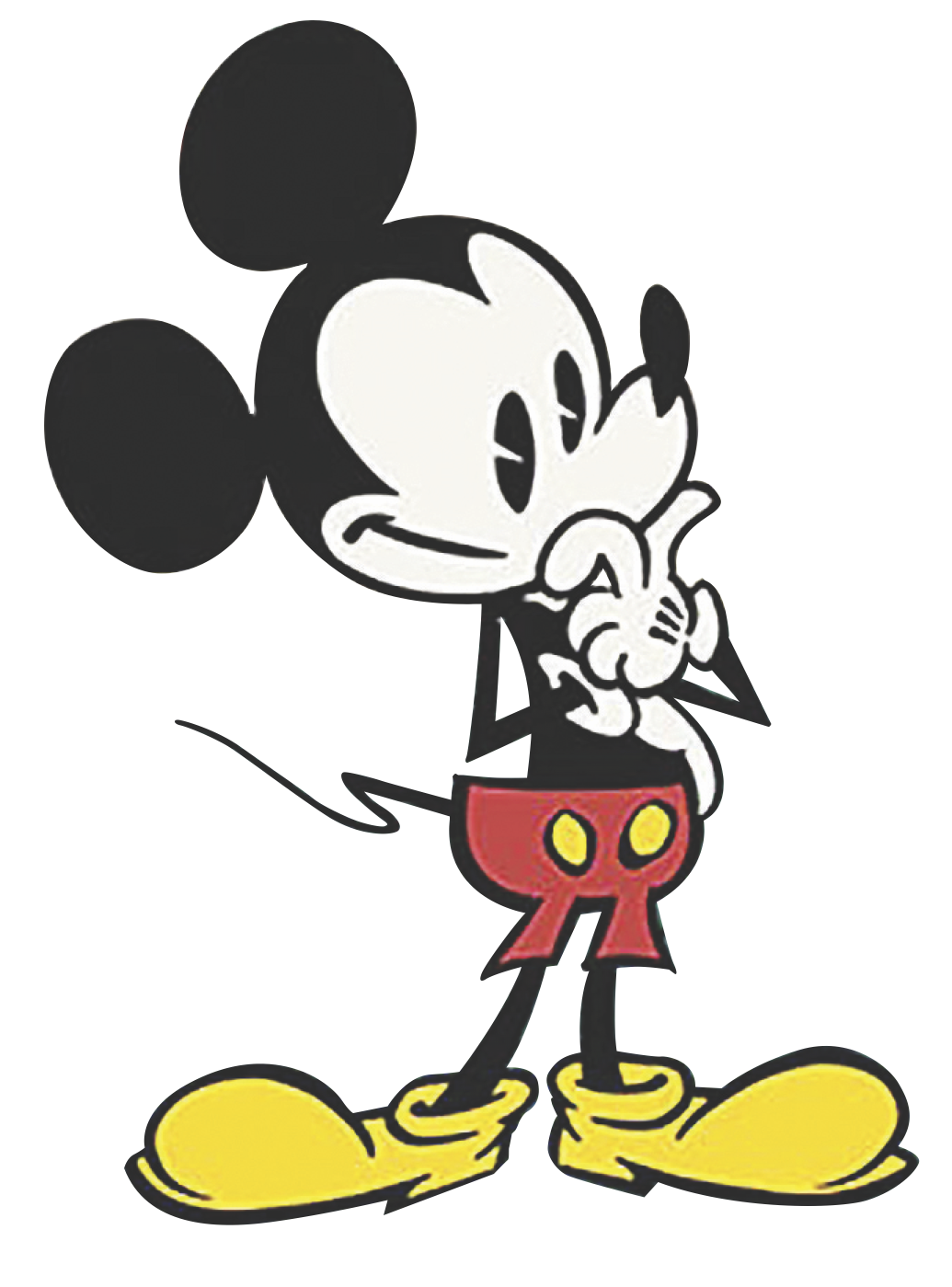 12 With Mickey Mouse shorts back in production and Mickey taking a lead role in Disney TV shows, Disney decided to go retro in 2013 with a new animated series, simply titled "Mickey Mouse." Mickey and his friends are drawn in a modernized way but in a style reminiscent of their original appearances in the 1930s. Mickey reacquired the roguish attitude and resumed the slapstick-like antics he had shown in his first decade.
While Iwan continues to voice Mickey in the 3D preschool series, actor Chris Diamantopoulos – who played Moe in the 2012 "Three Stooges" film – was brought in as the new voice of Mickey Mouse.
"Mickey Mouse" ran for five seasons and won eight Emmy Awards. To celebrate Mickey's 92nd birthday, a new series by the same creative team, "The Wonderful World of Mickey Mouse," begins streaming on Disney+ today.
Sources: "Walt Disney" by Bob Thomas, "Walt Disney: From Mickey to the Magic Kingdom" by Life magazine, CNN, D23.com, Mickey.Disney.com, The Pitch, MickeyMouseCartoon.com, "The Mickey Mouse Watch" by Robert Heide and John Gilman | ALL IMAGES: WALT DISNEY PICTURES