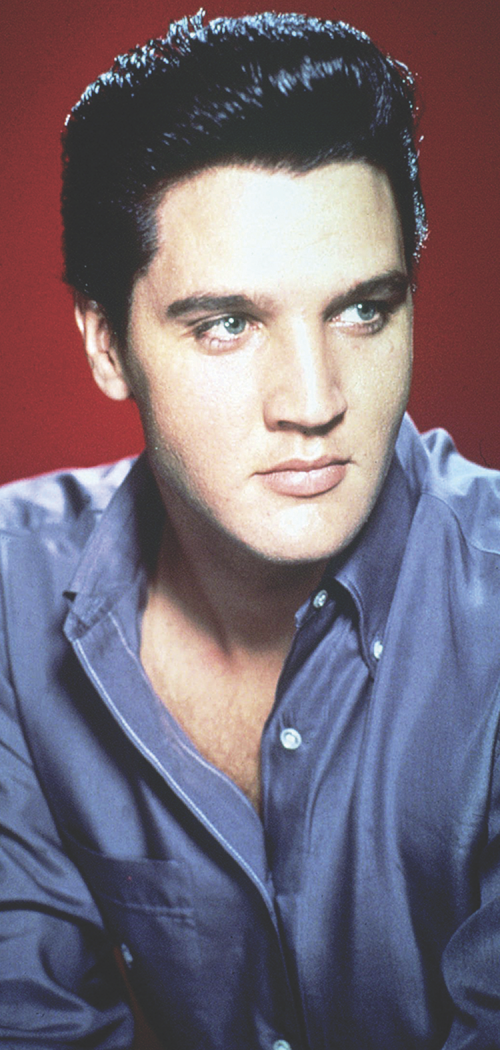 Elvis Presley – the original "King of Rock 'n' Roll" long before Michael Jackson was born – graduated from the regional Memphis-based Sun Records to a major recording contract with RCA Records in late 1955. He'd go on to sell 50.5 million 45 rpm records – and that's not counting his many albums or tickets to the movies in which he starred.
Here's a look at Elvis' success as a singles artist.
Elvis' very first RCA single release, "Heartbreak Hotel," would ride atop the Billboard Hot 100 singles chart for seven weeks and at No. 1 on the Billboard Country and Western chart for 17 weeks. And even with all that success, "Heartbreak Hotel" is "only" Elvis' seventh best selling single in terms of discs sold.
Elvis' all-time top-selling single, "It's Now or Never," was based on the Italian standard "O Sole Mio." Elvis had heard Mario Lanza's recording of that song during his time in the Army in Germany and asked his publisher what he could come up with along the same lines. The result would spend eight weeks at No. 1 on the Billboard Hot 100. It would also be Elvis' biggest international hit.
Deserving of special notice is Elvis' huge 1956 two-sided single hit single. He recorded "Don't Be Cruel" but then – instead of the usual throwaway song – the label added "Hound Dog" as the single's B-side. "Hound Dog" took off first, peaking at No. 2 on Billboard's Best Sellers chart before "Don't Be Cruel" overtook it, hitting No. 1 on Billboard's Pop, Country and Rhythm and Blues charts. Between the two sides, the single would spend 11 weeks at No. 1 – yielding only to Elvis' next single, "Love Me Tender." In all, Elvis would spend 25 weeks at the top of Billboard's Best Sellers chart in 1956.
---
Elvis Presley's 30 top-selling single records
In numbers sold, as listed by the Recording Industry Association of America and reported by Chartmasters.org

---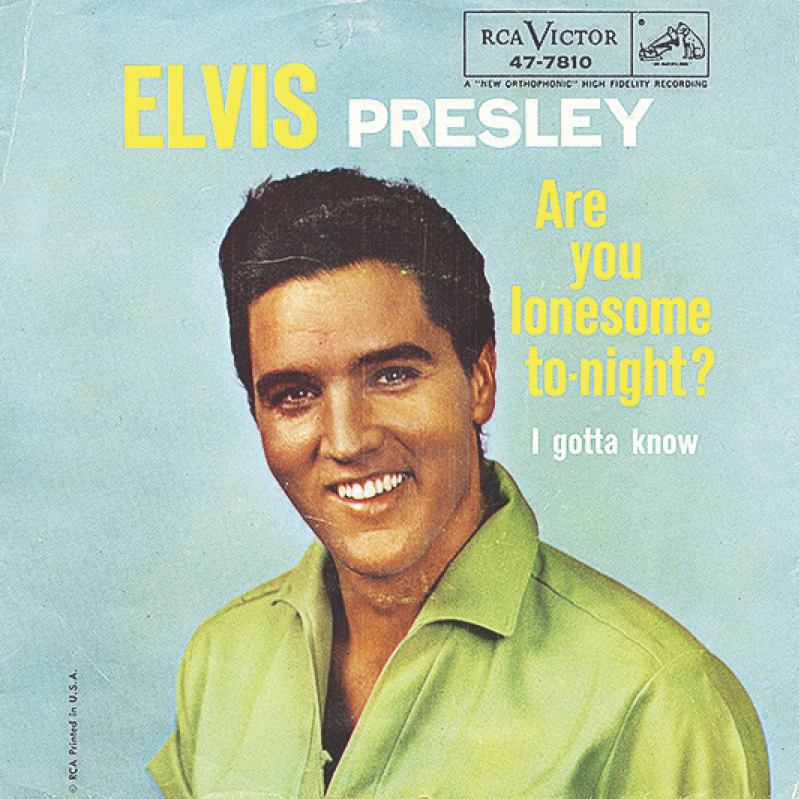 Elvis' 34th single, "Are You Lonesome Tonight?," was recorded in RCA's Nashville Studio B at 4 a.m. after a long day of recording for a new album. Elvis asked his producer, legendary guitar master Chet Atkins, to turn out the studio lights to set the right mood for the spoken-word part in the middle of the song.
After two attempts, an exhausted Elvis became convinced he couldn't do the song justice and asked for a halt to the session, but the sound engineer pleaded for one more try. That third take was used for the single.
RCA executives didn't feel like "Are You Lonesome Tonight?" fit Elvis' new style, so they held off releasing it for months. When they did, finally, the single sold 900,000 copies that first week and then 1.2 million the second.
"Are You Lonesome Tonight?" hit No. 1 on the Billboard Hot 100 singles chart on Nov. 28, 1960, becoming Elvis' 15th No. 1 single. It would remain at the top of the chart for six weeks. It would be nominated for Grammy Awards for Best Performance by a Pop Single Artist and Best Male Vocal Performance, but it would lose in both categories to Ray Charles' "Georgia On My Mind."
A live version recorded in 1969 in which Elvis messes with the lyrics and then cracks up laughing throughout the spoken-word section would be a minor hit in England in the 1980s.
At one point in that recording, Elvis becomes even more amused at one of his backup singers, who continues her part despite his laughter. That singer was Cissy Houston – Whitney Houston's mother.