It's that time of year again, when parents, grandparents, aunts, uncles, older brothers and sisters stand in long lines – listening to Mariah Carey's "All I Want for Christmas is You" over and over again via store speaker systems – all in hopes of scoring a super-cool Christmas gift for those special little ones.
In hopes of making your season just a little bit merry, here's a quick guide to some of this year's hottest toys:
---
THE HOTTEST TOY FOR 2020: PS5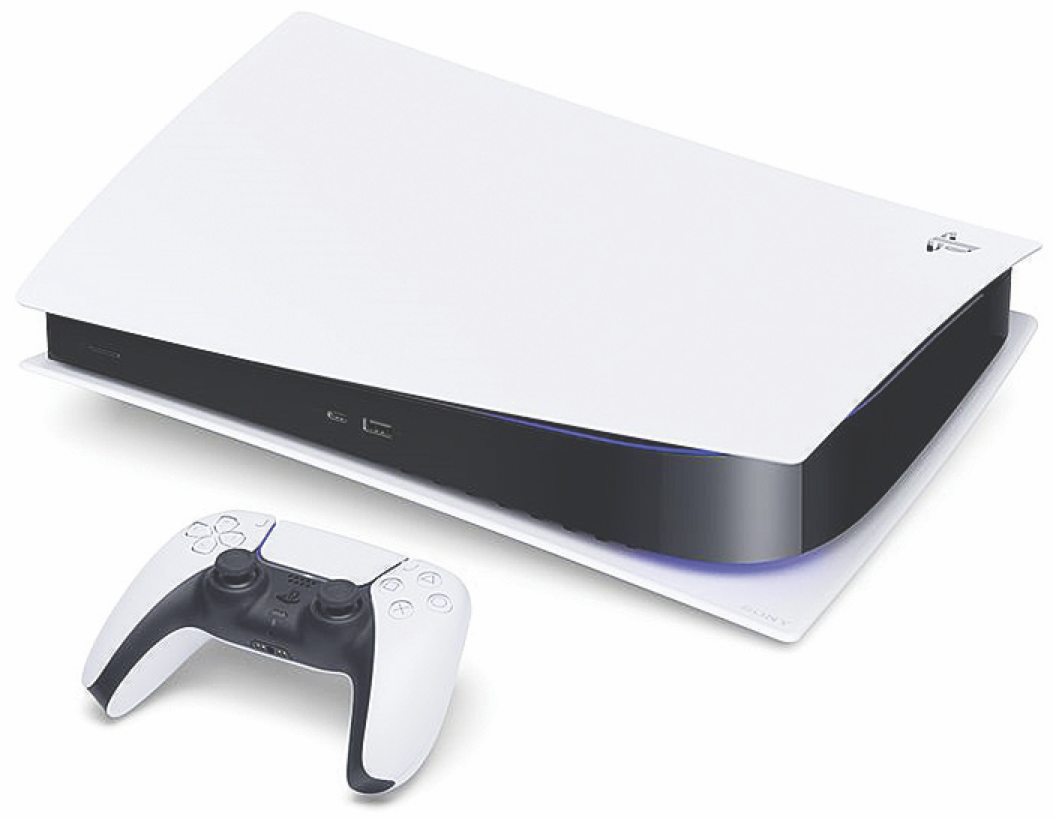 SONY: $499
AGES: Varies with individual games
This is the big gotta-have-it but you-won't-find-it item for 2020. Sony released its long-awaited fifth-generation PlayStation home console in North America on Nov. 12 and stock sold out within moments – thanks to a record-breaking number of preorders. Frankly, we may see a coronavirus vaccine before we see more PS5s.
Be advised: There are two versions of the PS5. The $499 model – the one everyone wants – includes a Blu-Ray reader. There is also a "Digital Edition" model without the Blu-Ray that sells for $100 less. Don't even think about buying that one unless you have superb broadband internet service or don't need to read discs.
For best results, get the game nerd you love to tell you which model he or she needs. Better yet, get them to help track inventory at local outlets.
---
NINTENDO SWITCH LITE
NINTENDO: $199
AGES: 6 and up
If you need a console for that special gamer in your life, you might consider this alternative. The handheld Switch has been around since 2017, but the new Switch Lite is small, trendy and is backed by a number of cool games like Zelda, Pokemon and Animal Crossing. You might also consider a Switch membership for about $20 that would allow cloud storage and networking.
---
MYSTERY MACHINE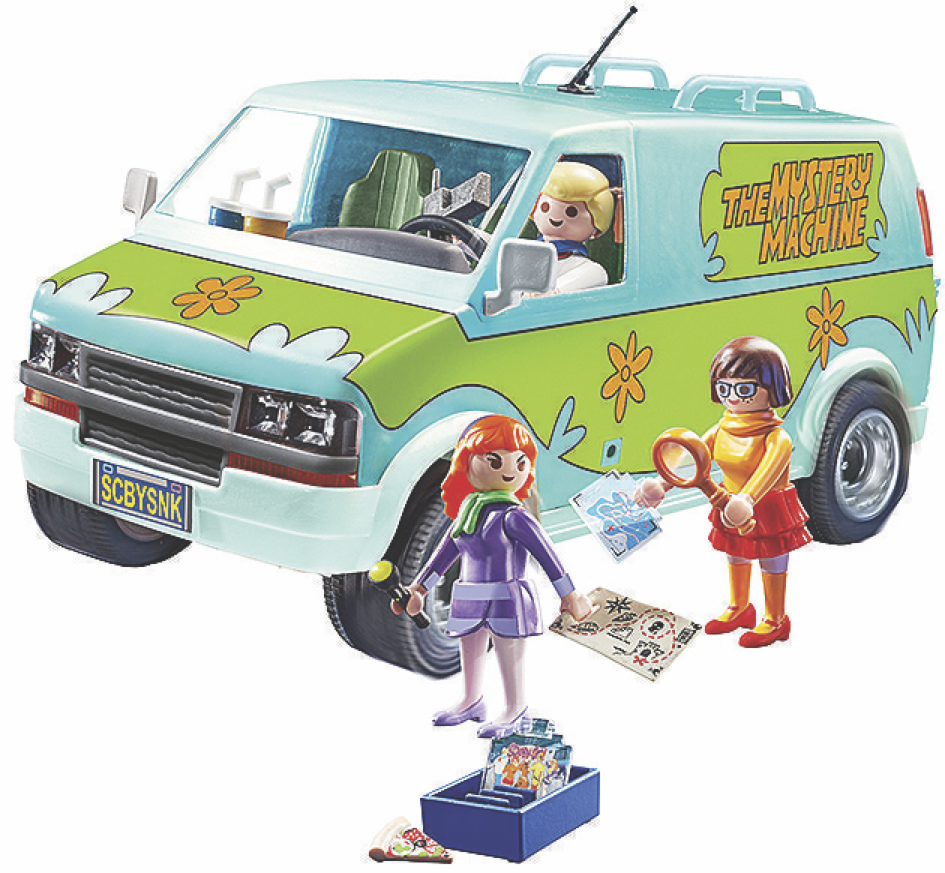 PLAYMOBIL: $49.99
AGES: 5 and up
A Mystery Machine rolling crime lab from the "Scooby Doo" series of cartoons, complete with mystery-solving tools and even a few snacks for three hungry teen sleuths? Jenkies! Scooby and Shaggy (plus a ghost) are sold separately for $12.99. Old man Jenkins in a rubber mask not included, either.
---
CURLIGIRLS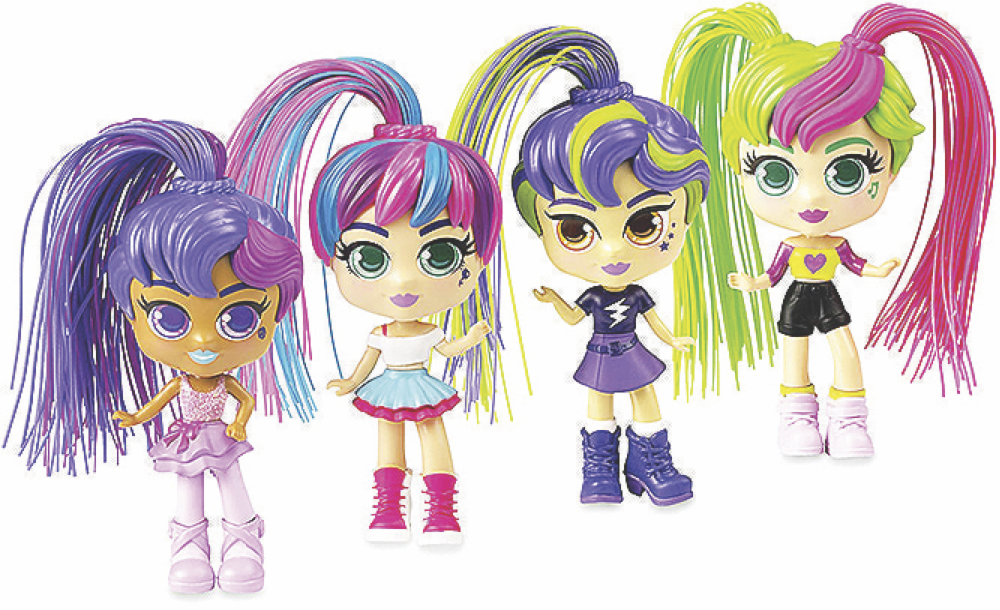 BASIC FUN: $9.99
AGES: 3 and up
The gimmick with these cute little "collectible" dolls: Tug on their plastic hair and it curls. The harder you tug, the tighter the curl. Dip her in warm water to straighten her hair out again. The deluxe models come with a cat or dog with styleable hair as well.
---
ROARIN' TYRANNOSAURUS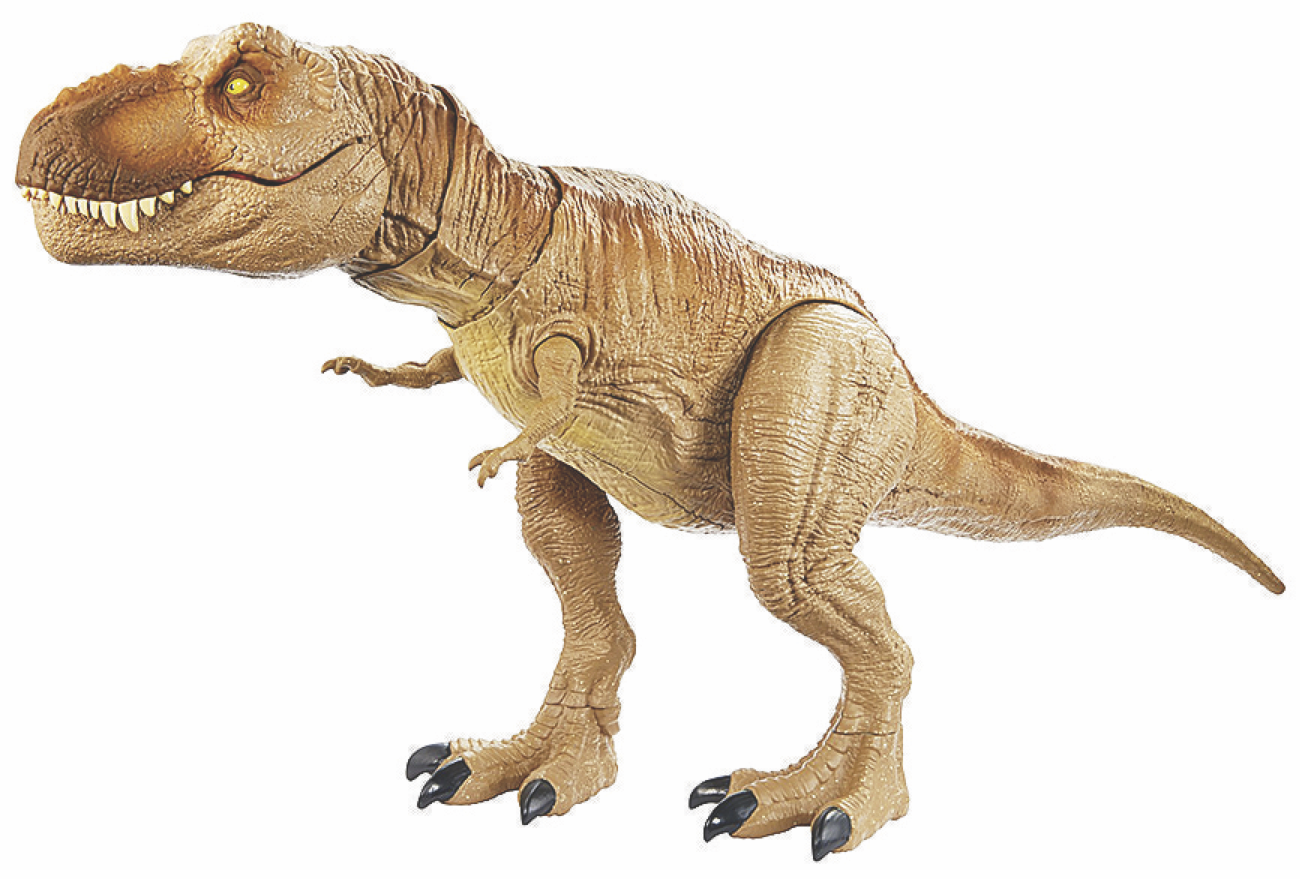 MATTEL: $39.99
AGES: 4 and up
This dinosaur fights back. Kids use the tail of this T. Rex to control his head movements and press a button on the tail to make him roar. Kids can also download a Jurassic World Facts app to help him come to life. Believe it or not, no batteries are required.
---
SHAPE SHIFTER OLAF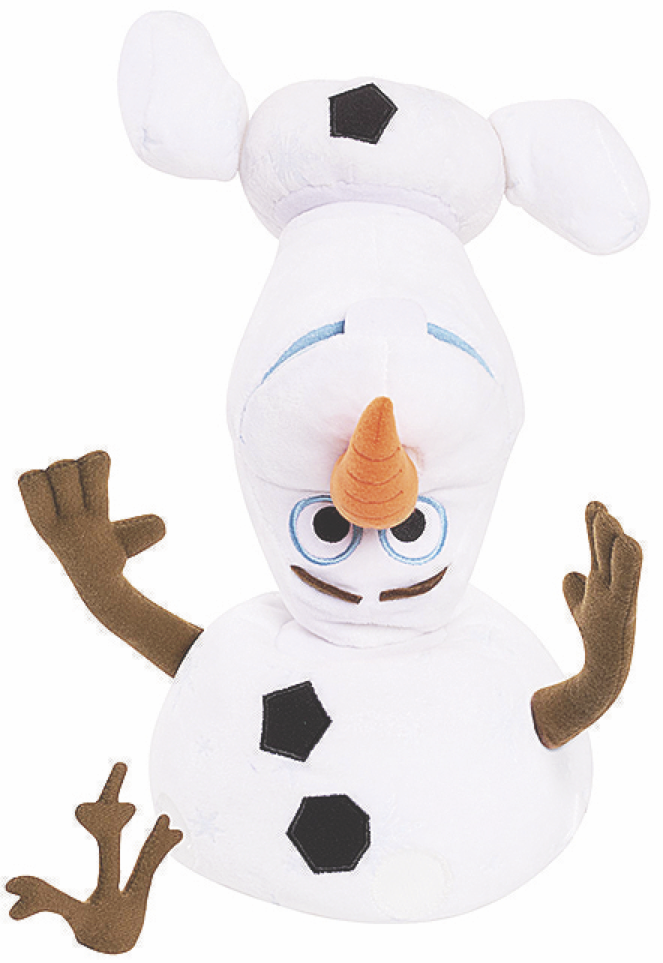 JUST PLAY: $24.99
AGES: 3 and up
Kids can take apart the goofy little snowman from Disney's "Frozen" movies and reassemble him in different ways, thanks to the magic of Velcro. But be advised: He may critique your choices. Two AAA batteries are included.
---
ZERO GRAVITY LASER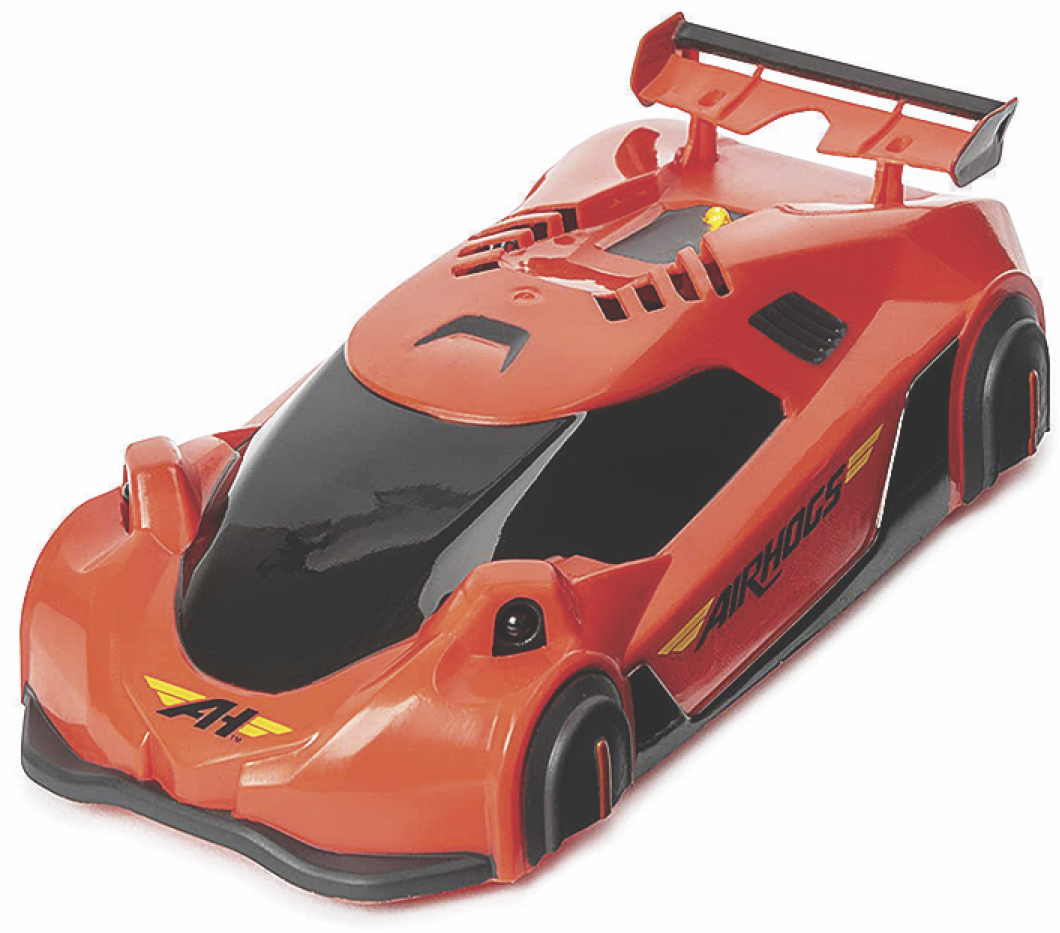 AIR HOGS: $34.97
AGES: 8 and up
Without a doubt, one of the coolest toys you'll see this year: This car will zoom along on any flat surface ... including your walls and your ceiling. Point the LED laser controller anywhere and the car will follow. The car recharges via USB cable and the controller uses three AAA batteries, so stock up.
---
SQUEAKEE THE BALLOON DOG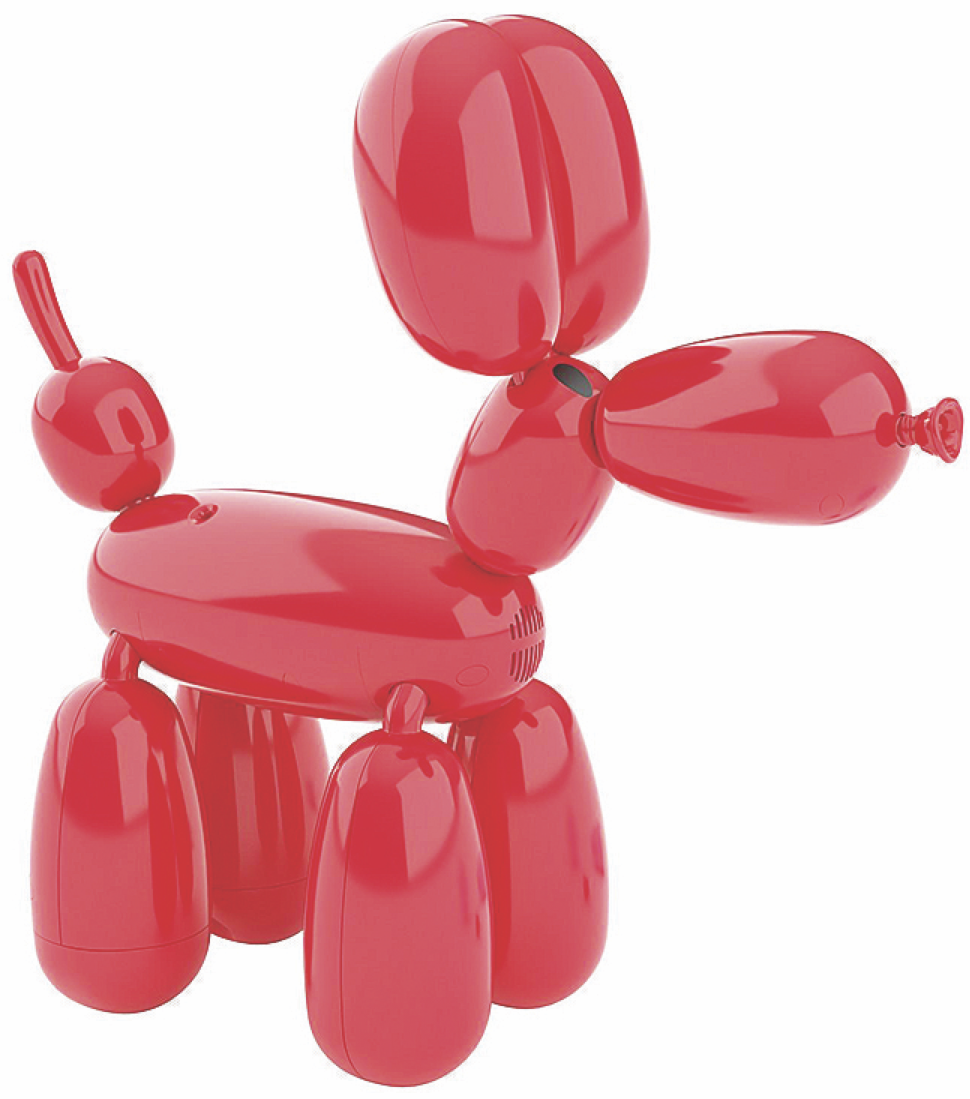 MOOSE TOYS: $58.00
AGES: 5 and up
It looks like a balloon dog. It even barks and sits and likes to have its head rubbed. Comes with a fake pin so you can "pop" him. Feed him a snack and he'll, um ... can we say "fart" in the newspaper? Takes four AA batteries, not included.
---
STAR WARS MANDALORIAN "THE CHILD" DOLLS
ANIMATRONIC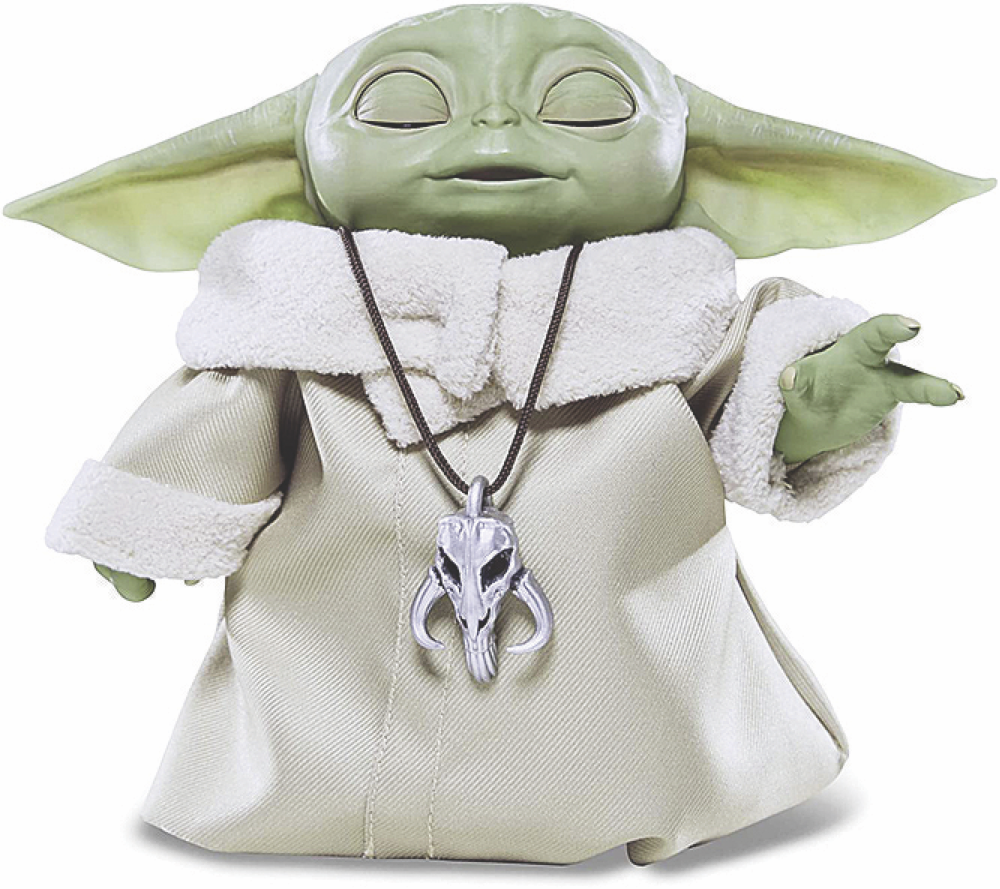 HASBRO: $59.95
AGES: 4 and up
Everybody seems to be enjoying "The Mandalorian" on Disney+ and its adorable star, "The Child" – most fans call him "Baby Yoda." This one giggles, coos, babbles and wiggles his hands and ears. Lay him on his back and he'll take a nap. Requires two AAA batteries – and two are included.
PLUSH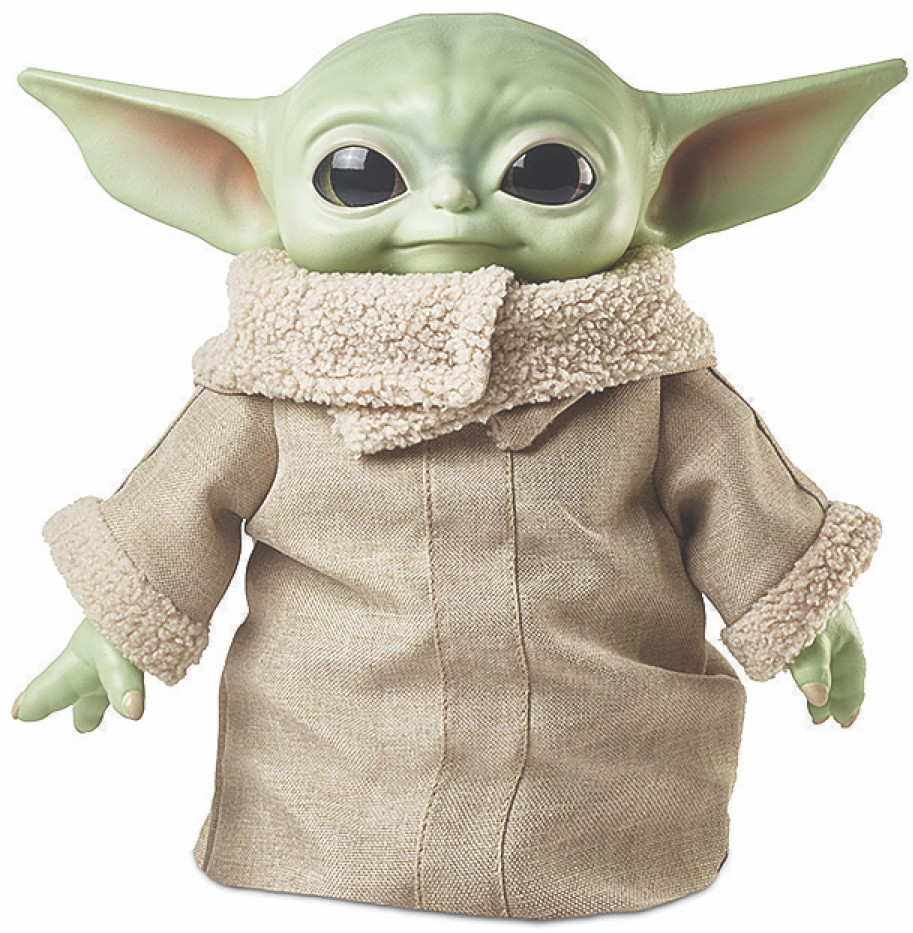 MATTEL: $24.99
AGES: 3 and up
If the animatronic version is a little out of your budget range – of if your household really doesn't need another electronic toy – you might consider this slightly less elaborate plushie "The Child." He's soft and huggable – all except for his hard plastic head.
---
TIPS FOR HOLIDAY TOYHUNTING SUCCESS
SHOP LOCALLY – after all, we should put a priority on buying from our friends and neighbors. If you can't find what you need, then try online. Online retailers are running specials too – plus, you might find the dreaded shipping charges aren't as bad as you thought.
DON'T GET FIXATED on that one hard-to-find toy. Come up with a Plan B, in case you can't find your first choice.
BE PATIENT. If your local store is out of an item, see if it will hold one for you when the next shipment comes in. If not, check back often. It's often a matter of walking in at just the right time.
SHOP DURING OFF-HOURS, if you can. You may have better luck finding fresh stock on particular days – like Mondays or Fridays, for example.
PORE OVER THE ADS in your Thursday and Friday newspapers. Some retailers will honor lower prices advertised elsewhere.
FACE IT: IT'S GOING TO BE NUTS EVERYWHERE FRIDAY. If you're going out, expect to find long lines, frantic shoppers and overworked clerks. Take a heavy supply of chill pills.
BE KIND TO YOUR FELLOW SHOPPERS because ... well, you know. It's the right thing to do.